Archived Services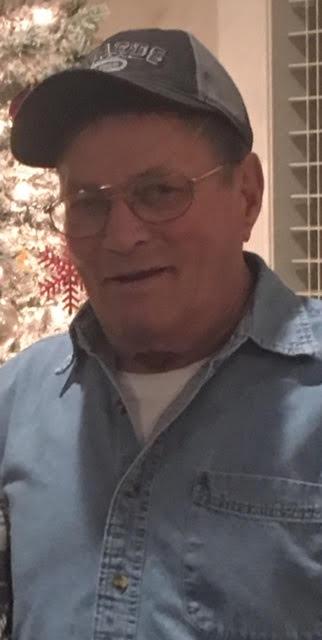 Harold Pete Jorgensen
01-07-2019
Harold Pete Jorgensen was born on November 25, 1938 to Orvald and Eileen Jorgensen in Viborg, South Dakota. He died at his rural Lennox home on Monday, January 7th, 2019 at the age of 80 surrounded by his family.
Harold spent most of his working career in the trucking industry, retiring in 1996.
He enjoyed watching his grandsons race motorcycles at Saddleback Race Park, Renner, SD where he was known as "gramps" to many. Harold loved playing cards, especially pinochle, and in more recent years, Texas hold'em at the Only One Bar. Spending time with family or attending the grandchildren's sporting events were a priority for him.
Grateful for having shared his life are his wife of 62 years: Virginia; sons: Rod (Deb) Sioux Falls, Doug (Becky) Lennox, Joe (Ann) Lennox, Steven (Michele) Austin, Texas; brothers: Gene (Dixie) Sioux Falls, Lyle (LeAnne) Elk River, Minnesota, a sister: Ardis (and the late Eldon) Lunning, Centerville; 8 grandchildren: Adam (Rachel) Gilbert, AZ, Nick (Special Friend Tanja) Watertown, Tracie (Rob) Horrocks Sioux Falls, Tara Sioux Falls, Luke (Stephanie) Sioux Falls, Alex (Katrina) Harrisburg, Jena (Derek) Viborg, and Halee Austin, TX; 10 great-grandchildren: Dale, Davis, Drew, Cheyenne, Broedy, Austyn, Raelyn, Liam, Owen and another due late January. Harold was preceded in death by one son: Dale Alan Jorgensen and his parents, Orvald and Eileen Jorgensen. He will be missed.
Funeral Service will be Saturday, January 12, 1:30 PM at West Prairie Lutheran Church, Rural Lennox, SD.
All are invited to gather with family in the social hall for refreshments and fellowship following the service.