Archived Services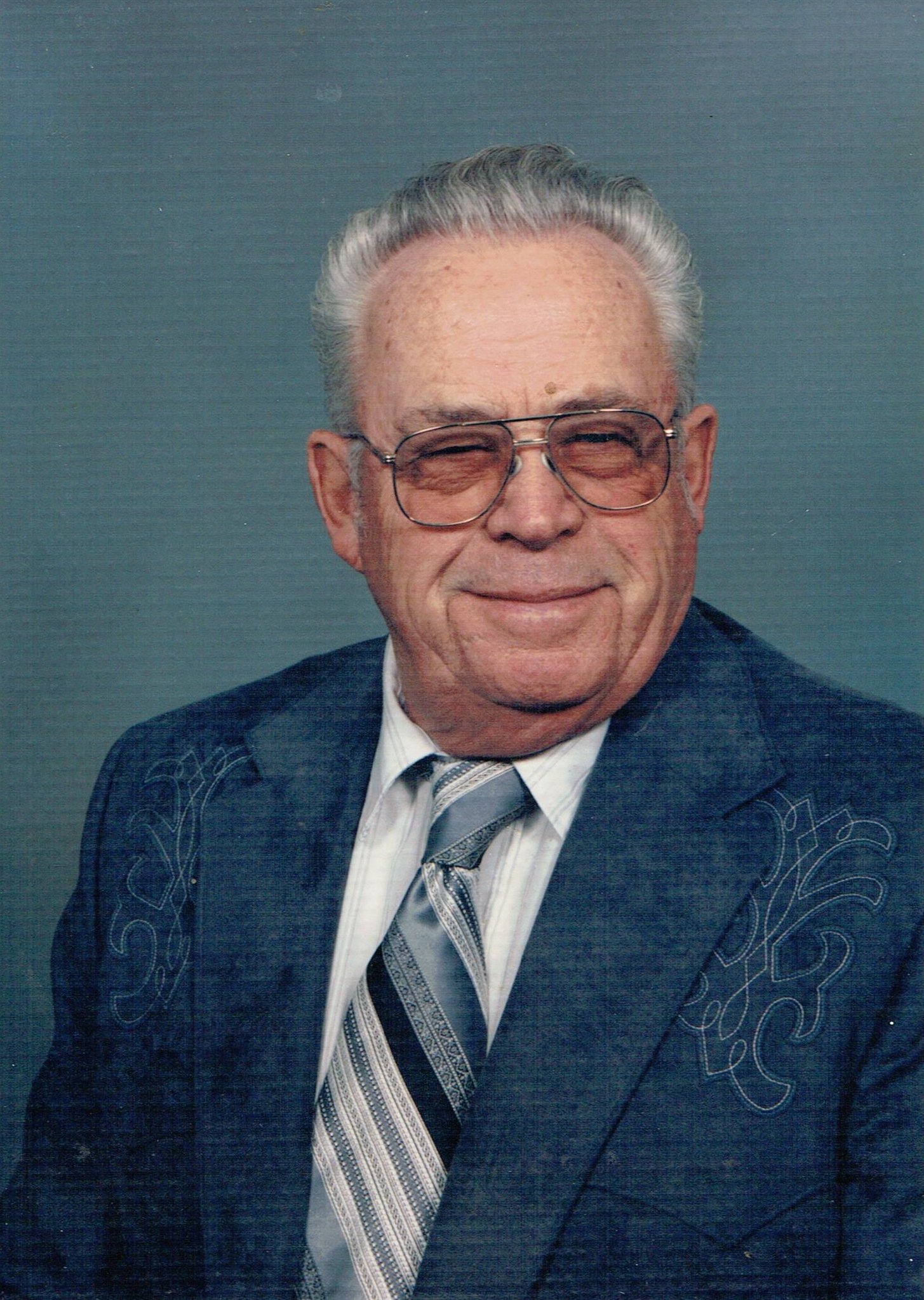 Anthony Stanley Osiecki
01-07-2019
Anthony "Tony" Stanley Osiecki Sr. passed away January 7, 2019. He was born January 31,1925 in Robinsdale, MN to Peter and Mary Osieski. At the age of 7 years old, he moved to Weyerhaeuser, WI.
A World War II Veteran, he was drafted into the US Navy in December, 1943, and served aboard large tankers hauling fuel between the US and Cuba. He was stationed for a time at Treasure Island in California. He left the service as a Seaman First Class and returned to the family farm in Wisconsin before moving to Sioux Falls SD in 1949.
He married the love of his life Sally Bauer in 1950. They were married 68 years. In 1977 Tony and Sally moved to their farm in Hartford SD. "THE BIG O RANCH" He love to hunt, fish, travel and B.S after retirement with his buds
After he retired from John Morrell's after 35 years he traveled with Sally to Florida and Arizona in the Winter.
He was a Member of the Sioux Falls Moose Lodge, Humboldt American Legion and St. George's Catholic Church in Hartford SD. Tony was under home Hospice Care one year.
Tony is survived by his wife: Sally of Hartford SD: children: Monica (Bruce) Stockwell of Humboldt, SD, Anthony Osiecki Jr. of Mesa, Arizona, Rhonda (Bob) Graham of Sioux Falls, SD and Barb Osiecki of Sioux Falls, SD; 7 grandchildren:
Wade Stockwell of Parker, SD, Carmen (Paul) Sandman of Parker, SD, Matt (Nicole) Stockwell of Parker, SD, and Kevin Stockwell (Ashley Dysthe) of Parker, SD
Crystal Osiecki of Tempe, Arizona, Darrell Graham of Hartford, SD and John Graham Sr. of Sioux Falls, SD;12 great-grandchildren:Lexys, Noah and Emma Sandman, Tony III, Vivian and Shane Osiecki, John Jr. Graham of Sioux Falls,
Sadie and Shelby Stockwell of Parker SD, Owen, Lincoln and Sawyer Stockwell of Parker, SD. He was preceded in death by his Father and Mother, brothers: Joe, Walt, Frank, Edward and Ray, and great-great grandson D'Angelo.
Visitation will be Friday, January 11, 5:00 PM at St. George Catholic Church in Hartford, SD with a Scripture Vigil at 7:00 PM. Mass of Christian Burial will be Saturday, January 12, 10:30 AM at St. George Catholic Church in Hartford.