Archived Services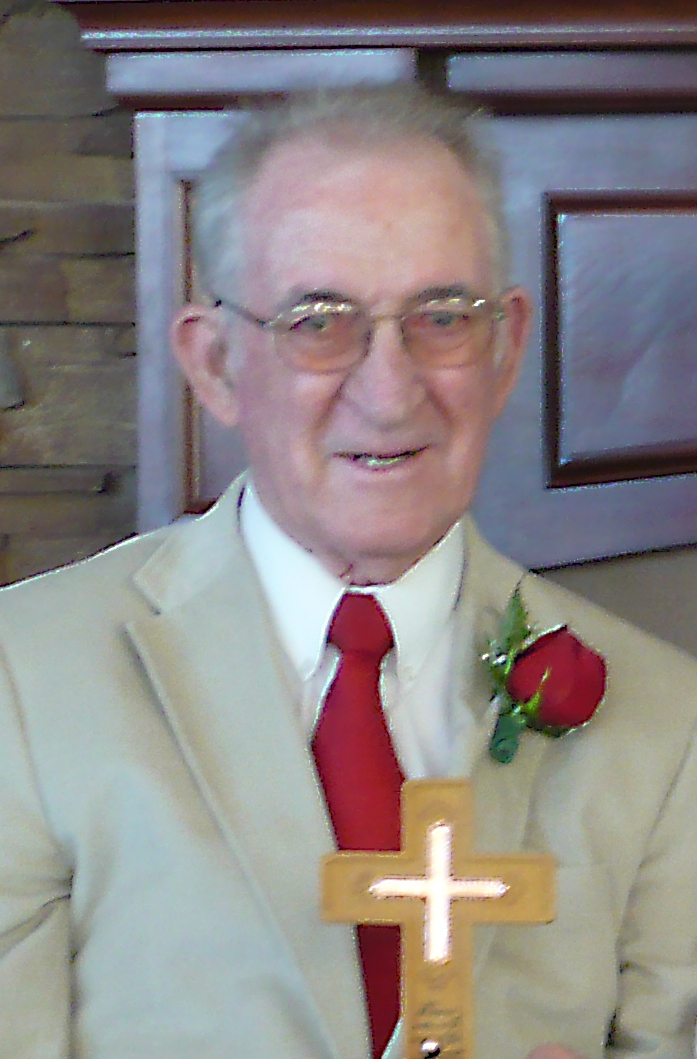 Edward Leo McGuire
01-07-2019
On January 7, 2019 Edward Leo McGuire, loving husband and father of six children passed away at the age of 96. Ed was born on July 1, 1922 in Corson County, South Dakota to Laura and James McGuire.
Ed grew up near Timber Lake, S.D. He graduated from St. John's University and served in the military during WWII in the Philippines. After the war, Ed owned a cafe in Gettysburg, S.D. where he met Jane Agnes Coyle. They married September 12th 1949 and had six children: Daniel, Timothy, Laurie, Mark, Joel and Lisa.
Ed spent most of his working years as a teacher and school administrator in both public and parochial schools followed by a second career in business communications equipment, and then a third in insurance. He possessed a very strong faith in Catholicism. He loved to read and tell stories. He enjoyed pheasant hunting and fishing - the size and amount of fish were never important. Ed was a lifetime baseball fan.
Ed was preceded in death by his father, James McGuire and mother Laura, brother Merlin, brother Tom, sister Margaret, sister Katherine. He is survived by his wife: Jane; brother: Bob; children: Dan, Tim, Laurie, Mark, Joel, and Lisa; eleven grandchildren; thirteen great-grandchildren and numerous nieces and nephews.
Visitation will be Friday, January 11, at 5:00 PM at St. Michael Parish with a Scripture Vigil at 7:00 PM. Mass of Christian Burial will be Saturday, January 12, 10:30 AM at St. Michael Parish. Interment will be at Black Hills Memorial National Cemetery, Sturgis, SD Monday, January 14 at 2:30 PM. In lieu of flowers, donations may be directed to Sioux Falls Catholic Schools.