Archived Services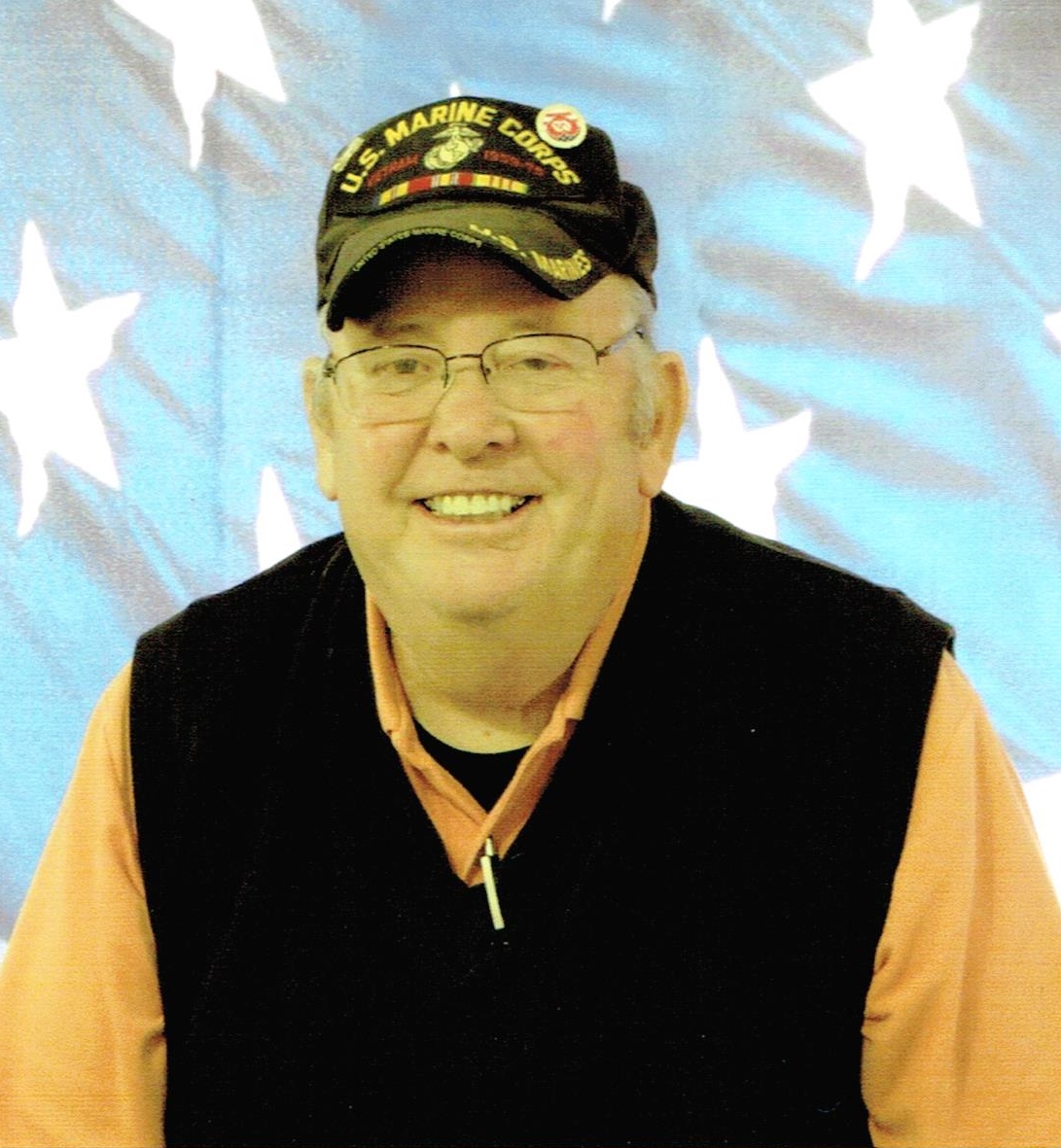 James "Jim" Flannery
02-22-2019
On February 22, 2019, the Lord called James Francis Flannery to heaven. He peacefully made the transition home as his wife and children surrounded him with love and tenderly held his hands in his room at the Good Samaritan Village in Sioux Falls, SD.
If you knew Jim, you knew he was a very proud Marine. While fighting for his country in Vietnam, he was unfortunately exposed to Agent Orange, which resulted in a diagnosis of Parkinson's Disease later in life…and ultimately his passing.
Jim choose to focus on the brighter side of life and helped everyone else do so as well as he spent most of his 75 years on earth cracking jokes, playing pranks and making those around him smile and laugh. It's how he earned his nickname "Giggling Jim".
Jim was born June 13, 1943 in Sioux Falls, SD to Francis and Mae (Sweeney) Flannery. He grew up in Worthington, MN on a turkey farm with his two sisters, Barb Willey and Jean (George) Bronaugh and one brother, Joe (Pam) Flannery. He attended Notre Dame Minor Seminary in South Bend, IN before transferring back home to graduate in the inaugural class from O'Gorman High School in 1962.
On May 6, 1967, Jim married Marleen Nelson and moved to Minneapolis, MN where they lived for six years. Together, they had six children who he enjoyed bragging about. When someone would comment how beautiful his kids were, he'd say "They get their good looks from their Mom because I still got mine." and chuckle.
Jim had a persevering entrepreneurial spirit and inspired this mindset in his children. He had several small businesses throughout the years and was successful in making everyone around him feel important and welcome. After returning to Sioux Falls he began working at John Morrell. He was later employed at Augustana College for many years, followed by working his retirement years at Sanford Hospital as a Valet.
As much as he loved cheering on his Minnesota Vikings and Notre Dame, he cheered even louder for his kids and grandkids in their sports and activities. Because as the saying goes, behind every good kid is a great Dad. He was always in the stands, on the sidelines, in the audience, or in the car driving them to their various activities. When his youngest son's soccer team needed a coach, Jim was the first to volunteer despite knowing nothing about the sport– he then drove to the library to rent a VHS tape to learn all he could about soccer and continued to coach him for years.
You knew when Jim was around because there was always laughter in the air. He was the king of cheesy "Dad Jokes". It's not clear who laughed louder – those he was telling the jokes to or Jim cracking himself up. He was warm, friendly, positive and always up for a good time. Jim loved being outdoors, whether going for walks or riding his bike or playing catch with his kids and grandkids in the back yard or just sitting on the patio on a quiet afternoon. Jim could always be found on the dance floor at all the family weddings. He'd be swinging and twirling his daughters or wife around with tons of laughs and smiles.
He was always available to watch his grandkids. As babies, they all took turns napping on Grandpa while he also snuck in a nap. As they grew, his grandkids would wait patiently to "ride the horse to the candy store". Grandpa didn't just give you a small piece of candy, he made it a whole experience…and he always gave you the giant candy bar.
Jim was proud to be Irish. He was proud to be a Marine. He was proud of his South Dakota garden tomatoes (they were the best). However, family was his number one pride and joy. He was a devoted husband for 52 years to Marleen (Nelson). He was a supportive father of Mary (Duane) Fritz, Patty (Joe) Lucey, Jim, Julie (Bob) Allen, Theresa (Bobby) Kramer and Michael. He was a fun loving grandpa to Connor, DJ, Maxwell, Hayden Raeya, Katelyn, Gavin, Finn, Jaron, Jake and Charlie. Jim has an extensive family of in-laws, cousins, nieces & nephews. Jim used to say, "Of all my wife's relatives, I like me the best " followed by a loud laugh. And of course, a little giggle.
Another saying Jim was fond of, that was actually more like his motto as he had it printed on his business cards, was "Whenever you have a choice between being right or being kind, pick the later, because eternity lasts forever." We all know which one Jim picked as his love and kindness will forever be in our hearts. Right next to his dadtastically wonderful giggle.
Predeceased by his father, mother, brother-in-law (Cliff Willey) father-in-law (Martin Nelson) and mother-in-law (Eileen Carmody Nelson)
In lieu of flowers, please make a donation to the South Dakota Parkinson Foundation www.southdakotaparkinson.org/
donate/4591343902
Family would like to send our sincere appreciation to all of the staff at the VA Hospital in Sioux Falls and Good Samaritan Village on Marion Road for all of their assistance, love, support, kindness and empathy over the past 4 years.
A private viewing for the immediate family members took place on Saturday, February 23rd at Barnett-Lewis Funeral Home. http://www.barnett-lewis.com
Everyone who knew Jim is welcome to join our family in a Celebration of Life for an Irish Wake open house on Sunday, March 3 from 2:00 – 5:00 pm at the family's restaurant, Ode to Food & Drinks, 300 N. Cherapa Place in Sioux Falls. www.odetofoodanddrinks.com/contact-us
The Funeral Mass will be on Monday, March 4 at 10:00 am at Christ the King Catholic Church located at 1501 W. 26th Street in Sioux Falls, SD http://www.ctkparish-sf.org/ A luncheon will follow the service in the Church Community Center.