Archived Services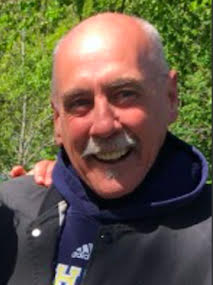 Jerome "Jerry" Eberle
03-25-2019
Jerome Kennard Eberle passed away Monday, March 25th 2019. Jerry was born to Ben and Marcia Eberle in Brookings, SD on July 14th,1955.
Jerry graduated from Lincoln Logger High School then worked for Burlington Northern Railroad for over 30 years. Following his retirement. he became one of the top mileage drivers nationally for the American Cancer Society's Road to Recovery program. He took great pride in being able to help others know they were not alone in the fight.
Jerry was a huge sports fan, from coaching softball to watching his teams, the Jacks, Yankees, Irish and Bears. He loved going to the College World Series every Father's Day with Melissa.
He is survived by daughter Melissa (Jay Staebell), grandchildren Anya and Alex, sister Patty Nelson of Texas, brothers Tom (Joan) of Sioux Falls, Paul (Michele) of Maryland, numerous nieces and nephews. He was preceded in death by his parents Ben and Marcia, sister Jacki and sister-in-law Shelli.
Visitation will be Friday, March 29, 5:00 PM – 7:00 PM at Barnett-Lewis Funeral Home. Funeral Service will be Saturday, March 30, 10:30 AM at Barnett-Lewis Funeral Home.