Archived Services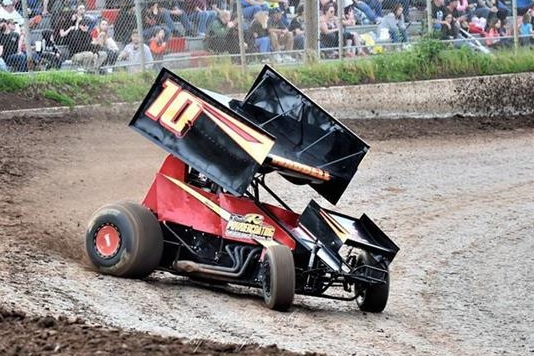 Darrell Eugene Paulin
04-02-2019
Darrell Eugene Paulin passed away April 2, 2019 at Select Specialty Hospital in Sioux Falls, SD following a stroke and short illness. He was born on October 22, 1943 in Sioux Falls, SD to Rolland and Marilyn (Meek) Paulin. He attended St. Joseph's Cathedral School and graduated in 1961. On January 11, 1964, he was united in marriage to Shirley Henle and raised four beautiful children.
Darrell was a hardworking man who devoted his life to his family. He spent his career working at Smithfield Foods for forty-seven years. Aside from work he enjoyed spending time with his children and grandchildren at the family lake cabin at Brant lake. He would spend hours driving the boat pulling the kids and grandkids on tubes and skis and sometimes spending quiet time fishing. Darrell also love sprint car racing. He shared this passion with his son, Ryan and his grandson, Tyler.
Darrell will be missed by all who loved him. He was a great husband, father and grandpa. Darrell is survived by his three children: Annette (Jaimes) Badillo, Sioux Falls, SD, Angie Paulin (Jeff Danielson), Sioux Falls, SD, and Ryan Paulin, Sioux Falls, SD; daughter-in-law: Deb Paulin, Ocoee,FL; grandchildren: Tyler Paulin (Katheryn Gustafson), Sioux Falls, SD, Krystal (Wyatt) Badillo-Regan, Chicago, IL, Larissa Paulin, Sioux Falls, SD and Katie Badillo, Sioux Falls, SD; sisters: Yvonna Wittrock, Donna Mielke; nieces and nephews and special cousin: Gloria Paulin, Sioux Falls, SD. He is preceded in death by: His loving wife, Shirley, and oldest son Robert. Memorials may be directed to St. Joseph Cathedral or Children's Inn.
Visitation will be Sunday, April 7, at 5:00 PM with a Scripture Vigil at 7:00 PM at Barnett-Lewis Funeral Home. Mass of Christian Burial will be Monday, April 8, 10:00 AM at the Cathedral of St. Joseph.