Archived Services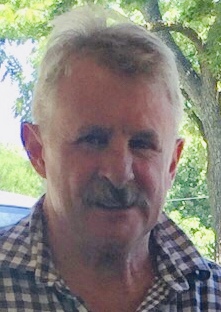 Jerrold "Jerry" Berke
05-26-2019
Jerrold "Jerry" Allen Berke Jr. passed away suddenly in his home early in the morning on Sunday May, 26th. Jerry was born June 5th, 1953 to Jerry and Florence (Granum) Berke. He attended Cleveland Elementary, Whittier Junior High, and then Lincoln High School (1971). Jerry married Rebecca "Becky" Ann Lalley on October 21st, 1972. Together they raised their three sons: Scott (Deanna Steinberg), Brian, and Jerry III (Kelli Auseth); and 5 grandchildren: Isaac, Arwyn, Aslan, Alora, and Daquanda, and an amazing golden retriever named Abby. Jerry was preceded in death by his parents Jerry and Flo. He is survived by his wife, children, grandchildren, and his siblings, Deb (Jerry) Barber, Greg (Heidi) Berke, Robin (Charlene) Berke and Bruce (Renae) Berke.
As a kid, Jerry was an athlete. He attended school like he was supposed to, but most of his stories about education were about the many ways he got into trouble, unless the stories were about sports. Athletics were a huge part of Jerry's life. As a kid he played little league, football, and ran track, but his favorite sport was wrestling. Wrestling makes you tough, and for a little guy, Jerry was tough and fearless. His sons learned that if you complained about whisker burn while wrestling Dad, he would just grind his chin into your back even more. In his not so subtle way, he taught us that whining never works and if you don't want somebody to push you around, you have to stand up to challengers, even if it is just your dad teaching you how to escape body control and a sandpaper chin.
That toughness served Jerry well in life. When he was young he held multiple jobs, but the first one he ever talked about was working at the Argus Leader in mailroom. Much like his three brothers and father that all worked at John Morrell's, Jerry spent 16 years in Smoke Meat Wash. For 10 of those years, he worked shoulder to shoulder with Greg. Greg said they ran the fastest line in the department, and the two of them were known as the B&B Express. While working at Morrell's, Jerry got his license and sold insurance for AL Williams for a few years as a second job. When Morrell's went on strike the second time in 1987, Jerry did not go back. Instead he got a job at the State Penitentiary as a Correctional Officer. He was commended multiple times for service in the line of duty, he again worked with brothers Bruce and Greg, and he reached the rank of Lieutenant during his 16 year Corrections career. He also gave his family the biggest scare of their lives when he was inside the walls during the prison riot in 1993. After he retired from Corrections, Jerry changed gears and went into human service. He spent 11 years working full-time at Volunteers of America as a DSP staff, where he was once again joined in employment by Bruce. For a man that spent his life doing tough guy jobs like meat cutter and prison guard, he really loved taking care of the residents. Jerry would bring them home to Becky, feed them, and treat them as family. After he retired from full-time work a second time, Jerry finished his working career doing part time security work for Tri-State Security at the Washington Pavillion. Jerry worked for the final time 3 days before he passed.
Beyond sports and work, Jerry was family man. Nothing gave him more pride than to be a brother, not only to his own siblings, but also to Becky's brothers and sisters. He considered Tim, Cherie, Joe, and Mike to be his own family, and he would make any sacrifice needed to help anyone of them or their children or their spouses out of a jam.
No matter the season, he wanted to talk about camping in Yankton with Jerry and Deb and going for long rides on Robin's boat on Lewis and Clark, especially when all of the grandkids, nieces and nephews could attend. We all learned this from Jerry Sr. and Flo who created a camping tradition in our family that still exists with the younger generations.
He helped coach basketball, football, baseball, wrestling, and especially softball. Jerry worked 6 or 7 days per week for most of the boys' lives, but it could not be proved that he ever missed a game! He helped coach when time allowed, and there was never a better dad at playing catch, throwing batting practice, rebounding shots, or getting down on the floor and wrestling. He would do anything to help his kids reach their goals. He bought the boys weights and taught them to lift. He set an example of physical health by jogging almost every day until his knees got tired and then he switched to walking.
He married his high school sweetheart, Becky when they were 19, and he took care her his entire life. Becky has never pumped a tank of gas, and she hasn't been to a grocery store in 25 years because it was part of Jerry's job with the daycare to do the shopping, and even after she retired, he kept doing it. Jerry and Becky created an entire life out of being the center of the world for many people. Besides raising their 3 boys, and 5 grandkids, Becky ran a daycare in the home for almost 30 years. In that time, Jerry was a father figure to dozens of children who remained a part of his life forever. For most of his adult life, Jerry spend Thursday nights with his friends on "the East side." He was always the life of the party and a legendary story teller. Stories come easy when you are a people person with a wild side, and as anyone that knows Jerry well can tell you, he was never shy around a good time! Jerry was always happiest when he could get his family together. Nothing excited him more than having the Berkes and Lalleys at his house so he could hockey puck them some burgers.
The one thing that the world needs to know about Jerry is that he was clutch. Life put him in numerous critical situations, and he always kept his composure. He might yell too much about lights being left on or a kid taking a 10 minute shower, but when things got real, Jerry thrived. He would stay calm, be decisive, and he could ignore any fear. This was symbolized best while he was out jogging one day and he saved the life of a small boy that was about to be run over by an unattended car. Jerry risked his life to save a stranger, and he was later awarded a Citizen of the Year award by the mayor.
We will miss him deeply and he set an example for his family that we will forever strive to achieve.
Visitation will be Friday, May 31 from 5:00 PM – 8:00 PM at Barnett-Lewis Funeral Home with a time of sharing at 7:00 PM.