Archived Services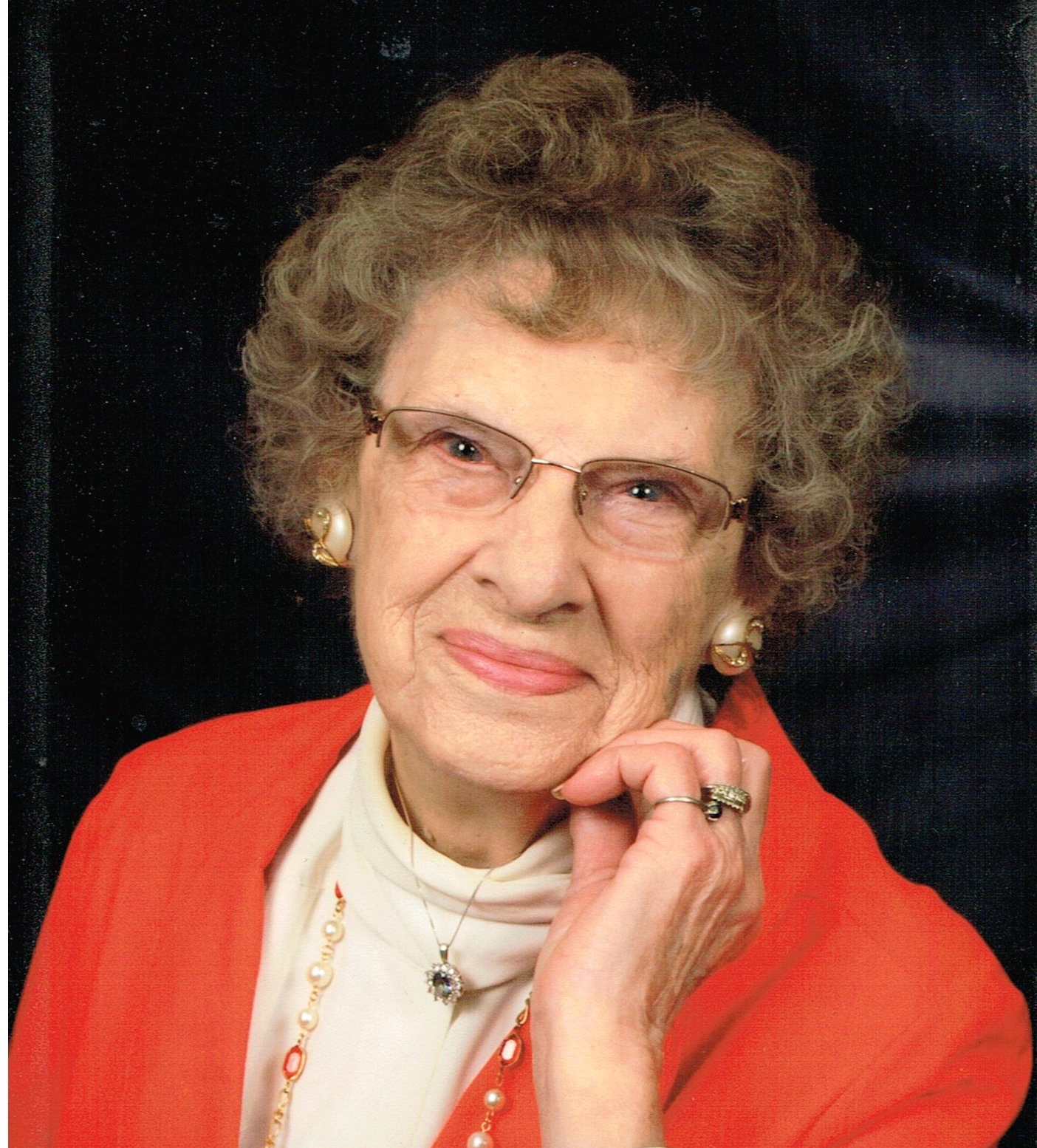 Silvina Marie Maurice
06-14-2019
Silvina Marie (Schmitz) Maurice was born January 8, 1923 in Howard, SD to Theodore & Agnes (Krantz) Schmitz. She was the youngest of three children; sister Matilda Neises & brother Raymond Schmitz. She completed her Catholic schooling in Howard, SD.
She was united in marriage for 66 years to Burdette F. Maurice on January 8, 1943 in Garden City, Kansas, while Burdette was stationed there in the Army. The 1st child Joyce was born there. They eventually moved to Sioux Falls and had four more children; Roger, Marlys, Gene, and Robert.
Silvina stayed home for many years as a homemaker and babysat for a few years before joining the work force in the retail business. She worked as a sale clerk at Montgomery Wards, House of Large sizes, and Cecelia's.
Silvina and Burdette were charter members of St. Lamberts Parish in Sioux Falls. She was an active member of the church and on many committees. They enjoyed dancing and belonged to a square dancing club. They loved ballroom dancing and danced at the Arkota, American Legion, Moose, VFW, Luverne and Worthington Dance halls. We're sure mom & dad will be dancing amongst the stars.
Silvina enjoyed having relatives visit and grandchildren and great grandchildren come over as well. She attended softball, basketball, plays, dance, tennis & school activities for her grandchildren. She loved playing cards, especially Rook, canasta, pinochle, and many board games and playing her organ for her grandkids.
She was well known for her chocolate cookies, peanut bars (her mother's recipe), date balls, apple pie and crisps (from her own apple trees), angel food cake, plum jam and rhubarb jams from her own garden. She adored her flower garden of beautiful peonies, Iris, roses and poppies (from her mother). Silvina was a breast cancer survivor. She enjoyed many trips with family and with Eugene & Terrie.
Grateful for having shared her life are her children: Joyce Williams (Dennis), Pierre, SD, Roger (Becky) Menomonee Falls, WI, Marlys Sundby, Sioux Falls, Gene (Terrie) Sioux Falls, Robert (deceased); 19 grandchildren and 28 great- grandchildren; with a great granddaughter on the way in July; many nieces and nephews, in laws and a host of other relatives and friends. She will be dearly missed. She was a wonderful wife, mother, grandmother, great grandmother, sister, aunt and friend to many. She was a kind and gentle person. She was preceded in death by her husband Burdette, son Robert, parents Theodore & Agnes Schmitz, Sister Matlilda (Tillie) Neises, and brother Raymond Schmitz and a host of other family members.
The family is grateful for the loving care received from the wonderful staff at the Avera Hospice who have been with Silvina for a year. Also, a special thanks to Edgewood Assistant Living and Comfort Keepers for the wonderful care she received and grateful for the loving care received by Eugene (Gene) & Terrie. Silvina enjoyed you all!
Visitation will be Thursday June 20, 5:00 PM at Barnett-Lewis Funeral Home with a Scripture Vigil at 7:00 PM. Mass of Christian Burial will be Friday June 21, 10:00 AM at St. Lambert Church with burial to follow at St. Michael Cemetery.