Archived Services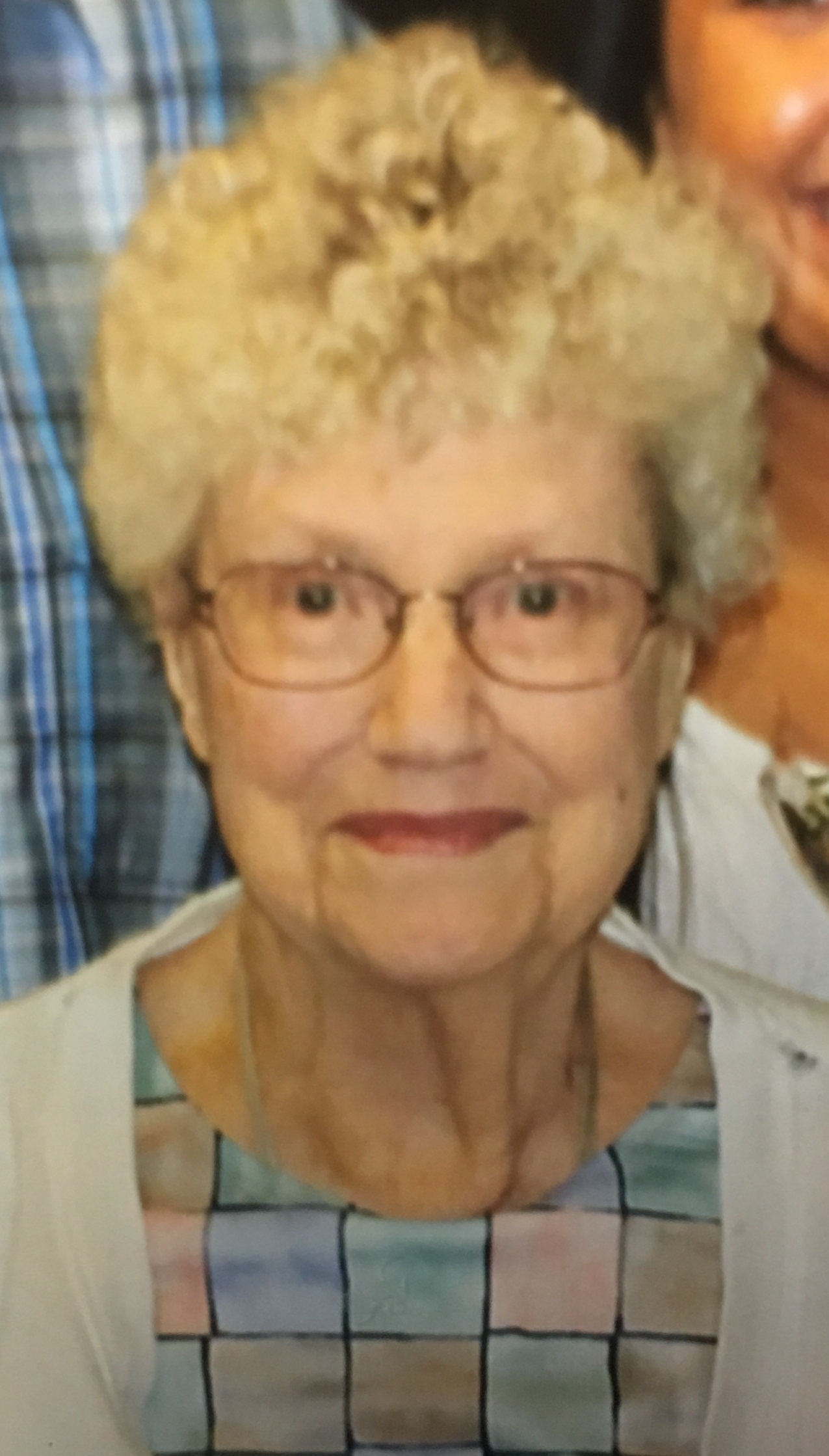 Margie Jean Huemoeller
07-07-2019
Margie Jean (Anderson) Huemoeller, 89, of Sioux Falls, SD was called to Heaven on Wednesday, July 17th, 2019.

Margie was born November 14th, 1929 in Hudson, SD to Bertha (Sundvold) and George Anderson. She was raised in Canton, SD and Confirmed at Canton Lutheran Church in 1943. Margie attended school and graduated from Canton High School in 1947.

Margie moved to Sioux Falls after graduation and began her working career as a bookkeeper for the Paper Company of Sioux Falls, then Dekalb Seed Company in Brandon, and retired from Daniels-Olsen Building Products in 1994 to spend more time with her husband, Hank.

Margie was united in marriage to Henry J. Huemoeller on April 24th, 1954.
Together they spent 45 eventful years of camping, fishing, gardening, bowling, playing cards and spending time with family and friends.

Margie spent countless hours volunteering at Avera Hospital and the Active Generations, as well as being a long time member and holding offices at the Moose Lodge. She also was the driver and cheerleader for her sons and granddaughters many sporting events. She enjoyed rooting for the Twins and Timberwolves. She also enjoyed the exciting excursions to the fair for rides, games and fair food with anyone who wanted to join in.

Grateful for sharing her life, Margie is survived by her sons: Keven (Kathy), Spearfish, SD and Kent (Lisa), Wall Lake SD; sister: Betty (Robert) Johnson, Brandon, SD; granddaughters: Kelli, Terra and Jenna, Wall Lake, SD; nieces, nephews, and many cousins and friends. Margie is preceded in death by her parents, husband, nieces and nephews.

In lieu of flowers, Memorials may be made in Margie's' name to the Sanford Juvenile Diabetes Research Foundation or SD Make A Wish.
Visitation will be Sunday, July 21, 4:00 – 7:00 PM at Barnett-Lewis Funeral Home. Funeral Service will be Monday, July 22, 11:00 AM at Our Savior's Lutheran Church with burial to follow at Woodlawn Cemetery.