Archived Services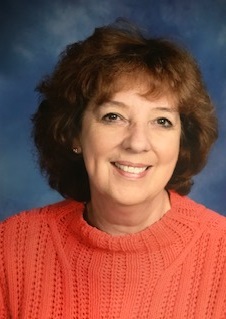 Anne Marie Mccullough
08-08-2019
Anne Marie McCullough, beloved sister, aunt and mother, passed away August 8, 2019, at Sanford Hospital from a stroke. She was surrounded by her family. She died just five days shy of her 70thbirthday.
Anne was born on August 13, 1949, in Watertown, SD to Herman and Regina (Jellesma) Schaeffer. She graduated from Watertown High School in 1967 and went on to get her degree in business banking. She worked for CitiBank for many years, earning numerous awards, including the Citibank Service Excellence Award, Citicorp Service Excellence Award, and the President's Award. To expand her banking knowledge, Ann took additional courses through the American Institute of Banking, earning two diplomas. Most recently she was employed at Target Card Services working in the Fraud Security Department.
Anne had a deep faith and worked to learn more about her faith and enjoyed teaching others. She received a degree in Pastoral Ministries and, in April of 2018, received her Assemblies of God Ministry Credentials. She was a faithful and active member of Faith Temple Church and more recently Sioux Falls First Church, often volunteering in many different ways at church.
Much of Anne's life was spent serving others. She was very involved in programs at church, including Pathways for New Christians and the Journey Growth Tract. She held many bible study groups over the years for veterans or others who needed Christ in their lives. She was a mentor to many, was a Life Group leader, and also volunteered with the Royal Family Kids Camp. Extending her reach beyond the Sioux Falls community, Ann volunteered on many mission trips, most recently to reservations in South Dakota, and was also very involved in ARISE Ukraine.
Anne was an avid reader. She was proud of her personal library at her home. Because she spent her life helping others, Anne had very much wanted to donate her corneas to give someone else the gift of sight, but ultimately, due to health reasons, was unable to donate them.
The most important person in Anne's life was her son, Adam, who was born October 10, 1975. Anne raised her son in Sioux Falls near her sisters, Joan and Toni's, families. They all spent a lot of time together. Sadly, Adam passed away at the young age of 24. She is finally reunited with Adam in heaven. After Adam died she became even more involved in the lives of her sister Toni and her husband, Keith Halverson's children, Margo Smith and Susanne Gale. Anne became a second mom to the girls, a second mother-in-law to Margo's husband, Ross, and Susanne's husband, Patrick, and was a second grandma to her great nephew and nieces, Carson Smith, Alivia and Brooklyn Gale. The group "traveled in 10" to every band concert, cheer competition, softball game, dinner out, choir concert, birthday party, holiday and more. They were always looking for ten spots so they could sit together. There were times when someone might not be able to come to an event but because everyone knew we traveled like a crowd people often questioned whether they should take that empty seat next to us.
Anne is also survived by her brother, Carl Lindner of Watertown SD, her sister, Joan Drovdal of Sioux Falls, and their families. Anne was preceded in death by her son, Adam; her parents, Herman and Regina; four brothers: Eugene Lindner, Maurice Lindner, Lavern Johnson and Lloyd Schaeffer.
Condolences may be sent to Barnett-Lewis Funeral Home 901 South Minnesota Avenue, SF, SD 57104
Visitation will be Thursday, August 15thfrom 5-7 PM at Barnett-Lewis Funeral Home, with a prayer service conducted by Pastor Jeff Hayes at 7 PM. Pastor Quentin Beard will conduct a Memorial Service to be held at Sioux Falls First Church, 6300 W 41st St, on Friday, August 16th at 11 AM followed by a lunch.