Archived Services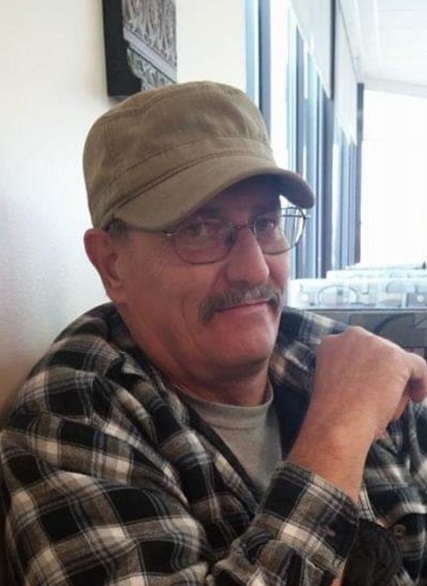 Patrick Jay Sievert
08-17-2019
Patrick Jay Sievert "PJ" passed away comfortably August 18th, 2019 surrounded by his family. Pat was born on a Wednesday in September, the 18th, 1957 to his father Dale Sievert, and his mother Darlene Anderson in Chamberlain, South Dakota. He was 7 pounds 13 ounces. He was one of six: Janet,(OR), Linda, (Europe), Michael Sievert, Sharon Sievert, and Kay (MN). Pat attended High School in Trent, South Dakota, but received his diploma in Jacksonville, Alabama.
In 1974, a young dapper man named Patrick Jay Sievert finally replied to a recruitment officer he had talked to three months prior. He was strong but was graded to Army strong. He accepted recruitment into the United States Army. This was one of his many great adventures in life. This is also where he proudly assembled, repaired, and painted ground to ground missiles and delivered ammunition. He was Honorably Discharged in 1978. He then enlisted in the Army National Guard, and was also discharged with Honors 1982.
PJ was such an incredible person and friend and comrade. He worked various jobs: K& M-Grain Elevator, and as a farm hand with dairy cattle for many years. He worked with his mother who owned P & M Moving with many family and friends. He also worked at Raven Industries as a machinist for over two decades. He also drove truck for his son, Shain and worked along side his son, Mikey and daughter, Shawny.
Alongside his work day, Pat has always had a passion for automotive repair, and loved wrenching in the shop. In 1983, he received a degree in automotive from Southeast Area Tech with a 3.7 GPA and graduated top of his class. PJ's other favorite amusements and hobbies were avid engine building, humorist, cars and trucks, derby cars, motorcycles, boating, fishing, puzzles, baking and cooking, coin, key, and vinyl collecting. He will be fondly remembered by his love for general mechanics and could literally fix anything and everything. He was proud and honored to pass his ingenuity to all of his children.
He was united in marriage to Mary Sievert (Dreyer) on August 16,1983. They had four amazing children. First born, Shain Sievert, second born, Michelle Sievert, third born, Shawny Sievert and the youngest Mikey Sievert. Being a father was his greatest adventure in life. Patrick is preceded in death by his mother, Darlene Alberts, father, Dale Sievert, brother, Michael Glenn Sievert, sister Linda, and a grandson, Isiah Wayne Leiss. Having a stern yet very loving, courageous and open heart, his door was always open and his family cannot even begin to name all the people or families he unselfishly shared the "house" with over the last thirty three years. He is also survived by eight grandchildren: Serina Leiss, Siyanna Leiss, Kaden Sievert, Sabella Grove, Noah Sievert, Sabria Grove, Princeton Grove, and Thomas Sievert.
Visitation will be Friday, August 23rd, 9:30 AM at Barnett-Lewis Funeral Home with a Funeral Service at 10:30 AM. A Committal Service will follow at St. Michael Cemetery with Full Military Rites by the American Legion Post 15.