Archived Services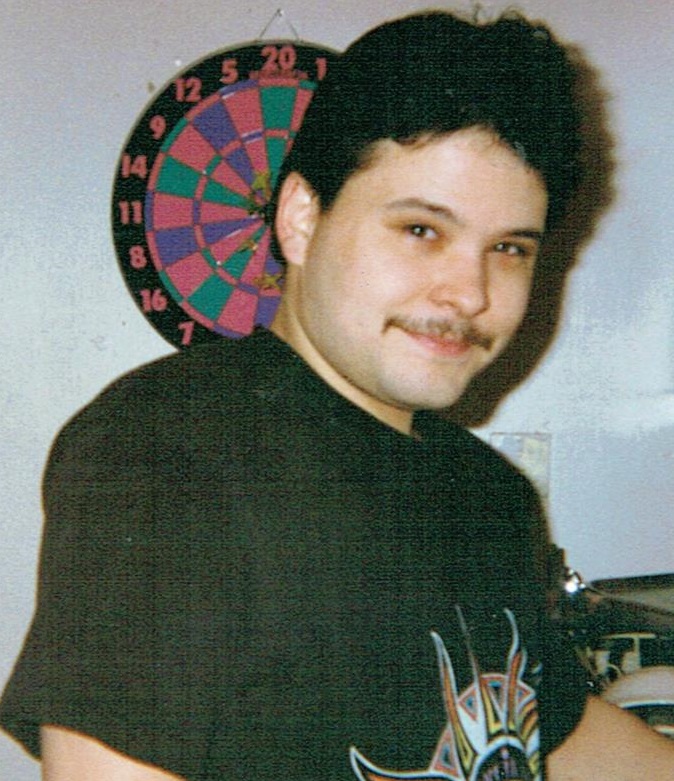 Fredrico Evertett San Miguel
08-24-2019
Fredrico Everett San Miguel, 44 left us on August 24th 2019 due to a car accident in Sioux Falls, SD. He was born on March 21st 1975 in Belle Fourche, SD to Fredrico and Susan (Monroe) San Miguel. He was the oldest of three boys.
He is preceded in death by his grandparents: Dean and Jayne Carpenter; and his sister-in-law: Meagan A San Miguel. He is survived by his children :Adriana and Phillip San Miguel; mother: Susan San Miguel; brothers: Ezekiel (Kimberly) and Ernesto San Miguel; sister: Crystal San Miguel; nephew: Enrique; and niece: Isabella San Miguel.
Fredrico loved being a mechanic, being greasy and under the hood of a car and enjoying a Budweiser, laughing and having a good time. He was a great cook and enjoyed grilling out. You could find him in the kitchen cooking up a storm and a mess all while having a great time. He had a boisterous laugh that could be heard through the whole house!
He was a great friend to many people, if you needed a hand he was always there with a tow, jump start, or whatever tinkering you may have needed. It was his way, he had a different outlook on life that sometimes appeared he had no cares in the world. He was just very happy go lucky you could say. Some may have found his personality to be careless but that was him, he was not a fake person. You either liked him for what he was, with his faults or not at all but either way it did not bother him in the least.
Fred had many careers in his life, he was a diesel mechanic, CNA, roofer, fork lift tech and a chef. He was a jack of all trades that is for sure. He enjoyed doing different jobs as to not get stuck in the same old routine.
For the last few years, he had been living with his mom which was such a blessing for her. She is grateful to had the help around the house as well as the company. There were many laughs and cries, it was always an adventure with Fred. You never knew what was coming up next.
Fred had many friends and acquaintances but some of his dearest friends were Dave Kieffer, Chad Ferguson and Dean Shields whom were all grateful to have shared his life.
Fredrico was very loved and will be terribly missed by so many. The family is very grateful for all those who have included us in their thoughts and prayers and for those who were able to attend his memorial service. Thank you to everyone for everything you have done for us in our time of sorrow. God Bless you and yours.
Visitation will be Friday, August 30, 5:00 PM at Barnett-Lewis Funeral Home with a Memorial Service at 7:00 PM.