Archived Services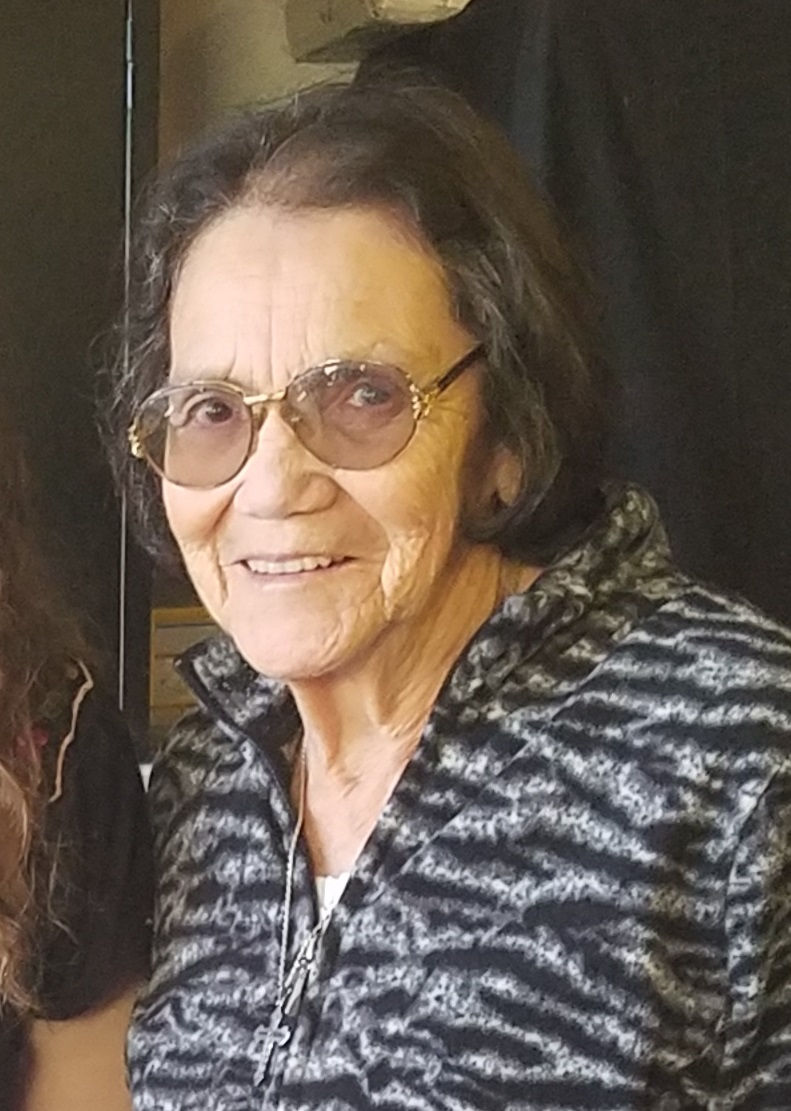 Beatrice "Bea" Ana Mascarenas
09-07-2019
Beatrice "Bea" Ana Mascarenas, 78, passed away peacefully on September 7th. Bea was born on September 1, 1941 in Colorado to Roger and Julia Martinez. She was the 7thof 8 children.
On June 8, 1964, Bea married Roy Mascarenas. They lived in Colorado and later moved to Montana, where they raised their four children. There they created an extended family of friends and community.
Bea was an active member of the St. Williams Catholic Church, an avid bowler, and could regularly be seen in the stands at the Shelby Coyote games. She had a caring and understanding way about her that will be missed.
She is survived by her daughters: Michelle (Jesus) Villagomez, CA; and Monica Mascarenas, WA; grandchildren: Royana (Brad) Shields, SD; Rose Mascarenas, MT; Mystie (Nick) Gomez, WA; Alyssa and Diego Villagomez, CA; and great-grandchildren: Anthony, Camden, Donavon, Eamon, and Jae; her two sisters: Sister Guadalupe Martinez, KS; Flora (Sef) Martinez, CO. She is preceded in death by her husband, Roy; sons Mark and Michael; her parents; and siblings: Max, Adolf, Roger, Sally, and Martha.
Bea will be forever missed and always in our hearts. A small service will be held for Bea in Sioux Falls, SD as well as San Jose, CA. Please send any donations to the Alzheimer's Association in Bea Mascarenas' name.
Funeral Service will be Saturday September 14, 12:30 PM at Barnett-Lewis Funeral Home.