Archived Services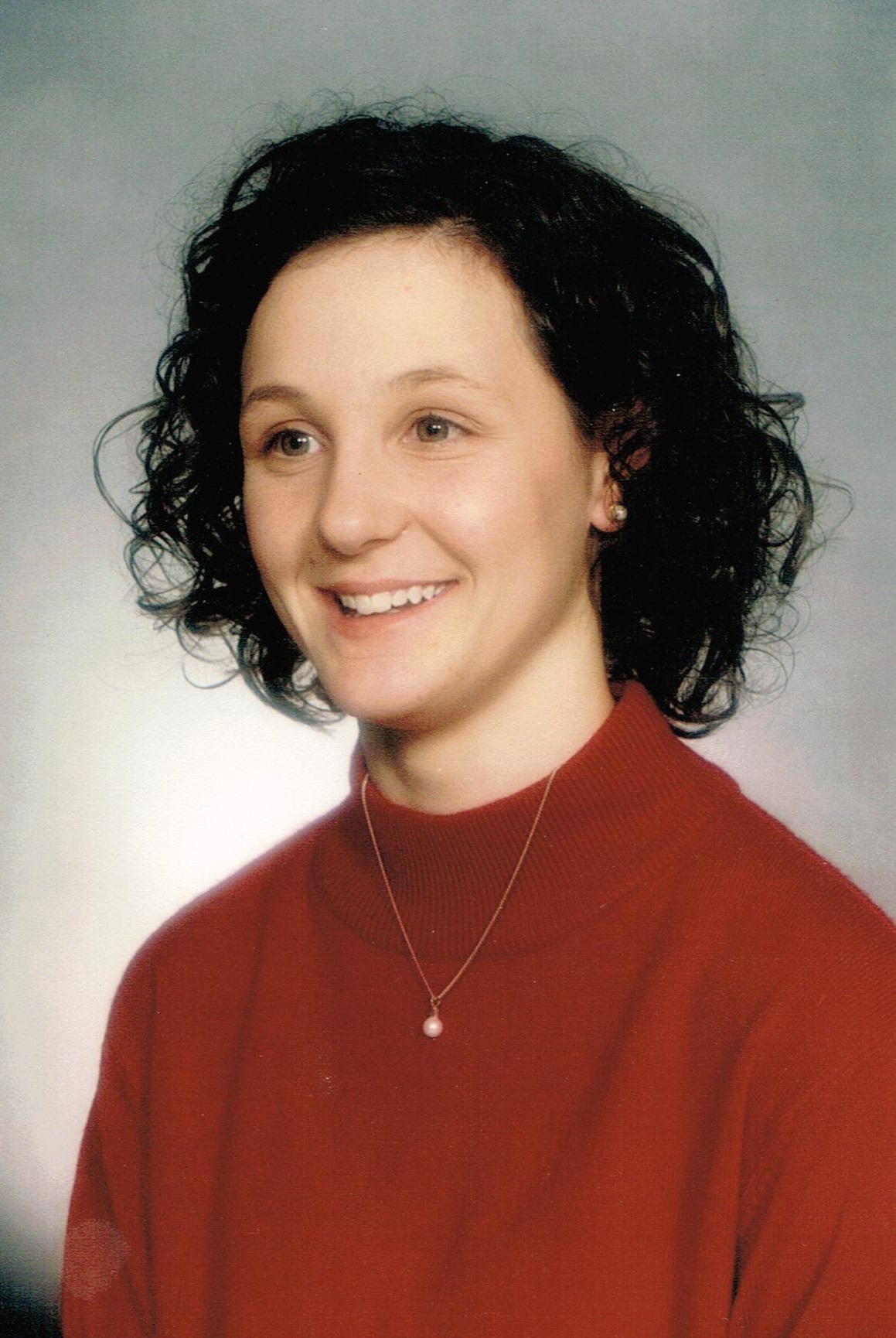 Emily Jean Gustaf
10-19-2019
Emily Jean Gustaf came into this world on February 25, 1982, the daughter of Deona (Larson) Gustaf and Patrick Gustaf. Emily was born healthy, but shortly after birth, an infection ravaged her tiny body. She won the fight against the infection, but it left her with a brain injury that would affect the course of her life. She has always been a fighter. Despite a grim outlook for quality of life, Emily learned how to walk, talk, read, ride a bike, hold a job and bring joy to the lives of everyone she met.
It seems unfair to try to summarize Emily's life in a few short paragraphs. Her life was so big and bold! She went to many different schools, as special education programs tended to be relocated often. She graduated from Lincoln High School in 2002. Following high school, she attended a vocational program and worked at Apple Tree daycare, Avera McKennan Hospital, and St. Francis House then at Hy-Vee. She loved working and made life-long friends everywhere she went. Emily never met a stranger. She could talk to anyone about anything. She was quick to love and slow to judge.
Emily excelled in athletics and was most content when she was out being active. She participated in Special Olympics starting in 1995 and just retiring this year. She has medaled in so many events that we can't even begin to keep track of them. She especially enjoyed gymnastics, softball and swimming. In 1999, she was selected to represent South Dakota and the USA as a delegate in Swimming in the International Special Olympics. She brought home a gold medal and we brought home amazing memories of a very special family trip that we will cherish always.
Emily possessed an intuition that was uncanny when it came to babies. Babies were inexplicably drawn to her, and she to them. She had an ability to sooth even the fussiest of kiddos. In 2002, Emily's world changed as she transitioned into her favorite role in life, Auntie. She took her role very seriously and her nephews and nieces adored her. She went on to adopt her nephew and nieces' cousins as hers as well, and that arrangement seem to suit all involved. She was happiest when she had a baby in her arms.
Not everyone in life gets a built-in in best friend, but Emily did. Emily's twin, Erin was her constant companion. The girls did everything together and rarely were apart for more than a day or two. The bond they share is enviable, even sharing a secret language as infants. Emily was the twin that had the ideas and Erin was the one to carry them out. To hear them giggle and play as children was to know pure joy. I loved the twinkle in Emily's eye and the grin on her face when she and Erin were together.
Left to cherish our Emily Girl are her parents: Patrick Gustaf and Deona Gustaf; brother: Bryan and his wife Angie; sisters, Karlee Bathke, and her husband, Ryan; Marne Gustaf and her fiancé Jenn; and Erin Gustaf; nephews Benjamin, Tayten, and Oliver; and her nieces: Isabella and Zoey. She will also be missed by many aunts, uncles, cousins and friends. She was preceded in death by her grandparents, Oliver and Marian Larson and Charles and Gertrude Gustaf and an infant brother, Gregory. Godspeed to our girl!
Visitation will be Tuesday, October 22, 4:30 PM at St. Mary Catholic Church with a Scripture Vigil at 6:00 PM. Mass of Christian Burial will be Wednesday, October 23, 10:30 AM at St. Mary Catholic Church.