Archived Services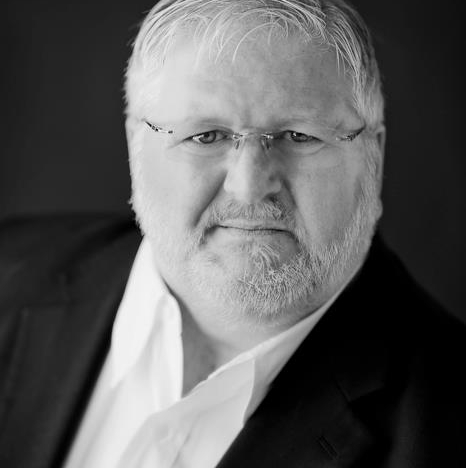 Patrick Mark Gustaf
10-28-2019
Patrick M. Gustaf was born on August 8, 1952, to Charles "Diz" and Gertrude (Fleming) Gustaf. Pat was raised in the North End area of Sioux Falls attending Cathedral Catholic School and then O'Gorman Catholic High School. He was proud of his upbringing and the lifelong friendships created within his neighborhood. Listening to the stories of his childhood adventures never got old and seeing the twinkle in his eye as he denied any mischievous behavior could bring a smile to anyone's face. He loved his north end, but his weekends belonged to Montrose. Pat's extended family made up a large percentage of the population of this special little South Dakota town. He was close with his cousins, aunts, uncles, and friends there and those relationships have stayed strong throughout his life.
While in high school, Pat started working for Earl May Garden Center in Sioux Falls. It was there that he discovered his passion for plants and flowers. He was given an opportunity to start his own floral business and he jumped at the chance. This started a 45-year career as a floral designer and small business owner. He and his sister worked hard, and Gustaf's Flowers and Plants and Gustaf's Greenery were both well-known businesses in Sioux Falls and the national floral industry. To say that he loved his work would be an understatement. He was happiest when he was behind his bench creating beautiful arrangements. Pat loved a good party and he was honored to help create and beautify events for thousands of people over the years. He was so good at getting to know a client and creating flowers that were perfect to fit their needs. He was not afraid to push boundaries and he enjoyed doing creative and unique designs. Some of my favorites were the goldfish bridal bouquets and the floating centerpieces. Pat enjoyed promoting his profession thought teaching and service. He taught floral design at STI for many years and through those classes, he made many friends and created new generations of colleagues. He was instrumental in founding the South Dakota Floral Association and served it in many different capacities over the years. His friends in SDFA were dear to his heart as they shared the same struggles and triumphs as he did. He was quick to lend a hand to help or an ear to listen. He took pride in how SDFA helped the floral community of South Dakota.
Pat loved his family with a fierceness that was beyond words. Beginning with his parents and siblings, cousins, aunts and uncles, and later extending to his family. Pat married Deona (Dee) Gustaf in 1973 and together they created 6 children. Later divorcing, he and Deona were able to put their differences aside and raise their children as a team. There are few teams on earth that work as well as this little family did. Pat and Deona started a tradition of gathering on Wednesday nights for a family supper so that activity schedules could be shared and important events could be celebrated. We continue that tradition today. He taught us to support and enjoy each other. Pat was proud of his family and was quick to tell them how much he loved them. Pat loved to have fun and was always looking for an adventure to embark on. There were few dull moments when he was around. He enjoyed making his family try new things, whether they liked it or not! Fried Spam sandwiches, pomegranates, and calamari come to mind. He was quick to jump into the pool with the kids or engage us in a spirited game of Chinese checkers. Never one to stand on the sidelines, he wanted to be in on everything and pushed his family to be the same way. Pat would often welcome his children's friends into his circle as well. It was not uncommon for one of our friends to stop by to see him even if we were not there. Pat had a way of making each person special and his love was so big that it enveloped every person that he touched.
In 2002, Pat embarked on his favorite adventure of all time…being a Grandpa! He couldn't get enough of his five grandkids and he had unique bonds with each one of them. It was so important to him to be a part of their lives and to help influence who they would grow to become. He enjoyed going to every activity that he could and loved getting to show them off. The grandkids loved having adventures with Papa, such as backyard bonfires, trips to floral conventions, our yearly Circus outing and Skyforce games. All of the grandkids enjoyed our annual 4thof July croquet tournament where Papa would cheat blatantly and still never win. The stories that they carry in their hearts will be cherished forever.
Pat was an active member of the Sioux Falls Catholic Community. For many years, he attended Christ the King. He served on a number of different committees, taught religious education, worked with the youth group and was a staple member of the 7:00 PM Sunday mass group. He loved his Christ the King family and remained close with them. Following his children, he transitioned to St Mary's. Due to his ill health, he was not as active as he wished he could be, but he was able to help with decorating the altar for special occasions and he was quite proud of the beauty that he could bring to church. He has spent the last two months at Dougherty Hospice House and has found great comfort in the daily mass there. His faith has been so important to him and it is so strong that it has sustained us all as we struggled in his fight against cancer. He was never afraid to die, but he just wasn't quite ready to leave this party.
The Downtown Lion's Club was another outlet for Pat's need to serve others. He joined the club in the 1970s and was active until these last few months when his mobility prevented him from getting there. Hardly missing a meeting, he enjoyed his time with fellow Lions. He served in many different positions through the years, but his favorite being "Pit Boss" at the Annual Lions Pancake Days. He had many adventures with this group of folks as well including different conventions and trips to other countries. These friends were so very important to him.
A life so full and active is hard to sum up in a few short paragraphs. If you could look at the big picture of Pat Gustaf, you would see that you should always talk to strangers, always find the good in every situation and never pass up on an adventure.
Patrick passed away on October 28, 2019. He leaves behind a family who will miss him dearly including his son: Bryan and his wife Angie; daughters: Karlee Bathke and her husband Ryan, Marne and her fiancé, Jenn, and Erin; grandchildren: Benjamin, Isabella, Oliver, Tayten, and Zoey. Cherishing his memory are his brother: Dick and his wife Nancy; and sisters: Jean Gustaf, Susan Kenyon and her husband Rich, and JoAnn Leibrecht and her husband Jim. He also leaves his best friend in this world and the mother to his children, Deona (Dee) Gustaf.
Upon his death, he joins his parents, brother Mike, infant son Gregory and his daughter Emily who went before him by 9 days. Their joyful reunion in heaven brings us great peace.
Visitation will be Friday, November 1, 2019, 4:30 PM at St. Mary Catholic Church with a Scripture Vigil at 6:00 PM. Mass of Christian Burial will be Saturday, November 2, 10:30 AM at St. Mary Catholic Church.