Archived Services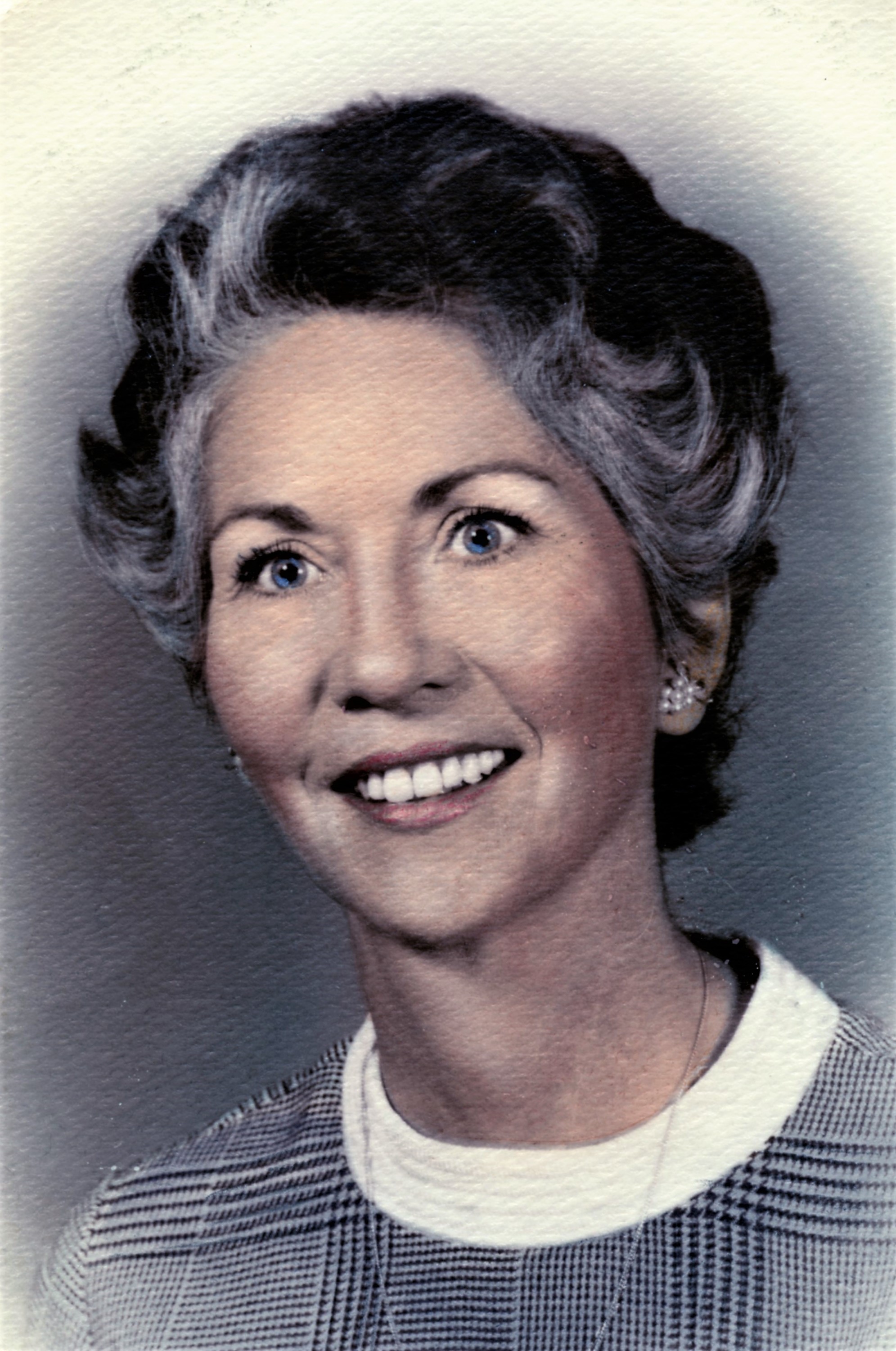 Margaret "Marnee" Cogley Bell
12-02-2019
Margaret "Marnee" Cogley Bell passed away peacefully at Vienna Village in Pfafftown, NC on December 2, 2019. She was born December 19, 1924 to John M. and Grace G. Cogley in Sioux Falls, SD.

Marnee enjoyed playing the piano and organ. Her family and friends loved her many "concerts" throughout the years. A romantic at heart, she played mostly love songs. She also enjoyed ballet and dance. Her father sold insurance but passed away tragically when she was 11 years old. After his passing, her mother became a U.S. Marshall, transporting female prisoners.

At St. Mary's High School, Marnee met John H. Bell, who was the school's football star and several years later they married. Soon after she stayed home to raise their two children. They bred and raised German Shepherds when the children were young and owned many dogs the rest of their lives. She enjoyed volunteering as a "candy-striper" at hospitals for many years. During John's military career, the family lived in FL, CA, New Orleans, IL, PA and VA. When he retired, they moved to a farm in Bohannon, VA. She enjoyed the early mornings sitting on the back porch watching the boats as she drank her first coffee of the day. They were members of St. Francis de Sales Church in Mathews, VA. Marnee felt that the days of raising puppies prepared her for raising calves, sheep, goats, and horses at the farm. She was an active member of a bridge club, a "stitch" group, the Women's Club and the DAR. She was a talented "garnisher", making everything lovely. She also worked election sites and served as the secretary for the local volunteer rescue squad. A very creative and talented "stitcher", she knit, did needlepoint, counted cross-stitch and stencil. She was a beloved and fun wife, mother/in-law, Nanu and friend!
In addition to her parents, she was preceded in death by her beloved husband John of 72 years; her daughter Barbara Ann Bell and sister Katherine C. Christenson.

Marnee is survived by her son: John H. Bell (Ann); two grandchildren: Audrey B. Smith (Brian) and David N. Bell (Jessica); and eight great-grandchildren: Hannah Smith, Sarah Beth Smith, Jacob Smith, Caleb Smith, Lillie Bell, "AJ" Bell, Harper Bell and Emerson Bell; and two nieces: Catherine Telarico and Mary Christenson.
A very special thanks to the owners, administrators, and staff at Vienna Village for their compassionate and excellent care for Marnee.

A graveside service will be held Monday, December 9th at 10:00 a.m. at St. Michael's Cemetery Chapel, 3001 N. Cliff Avenue, Sioux Falls, SD 57104.
In lieu of flowers, memorials may be made to St. Joseph Indian School, 1301 North Main Street, Chamberlain, SD 57325 or to a charity of your choice.
Online condolences may be sent to www.barnett-lewis.com or www.salemfh.com.