Archived Services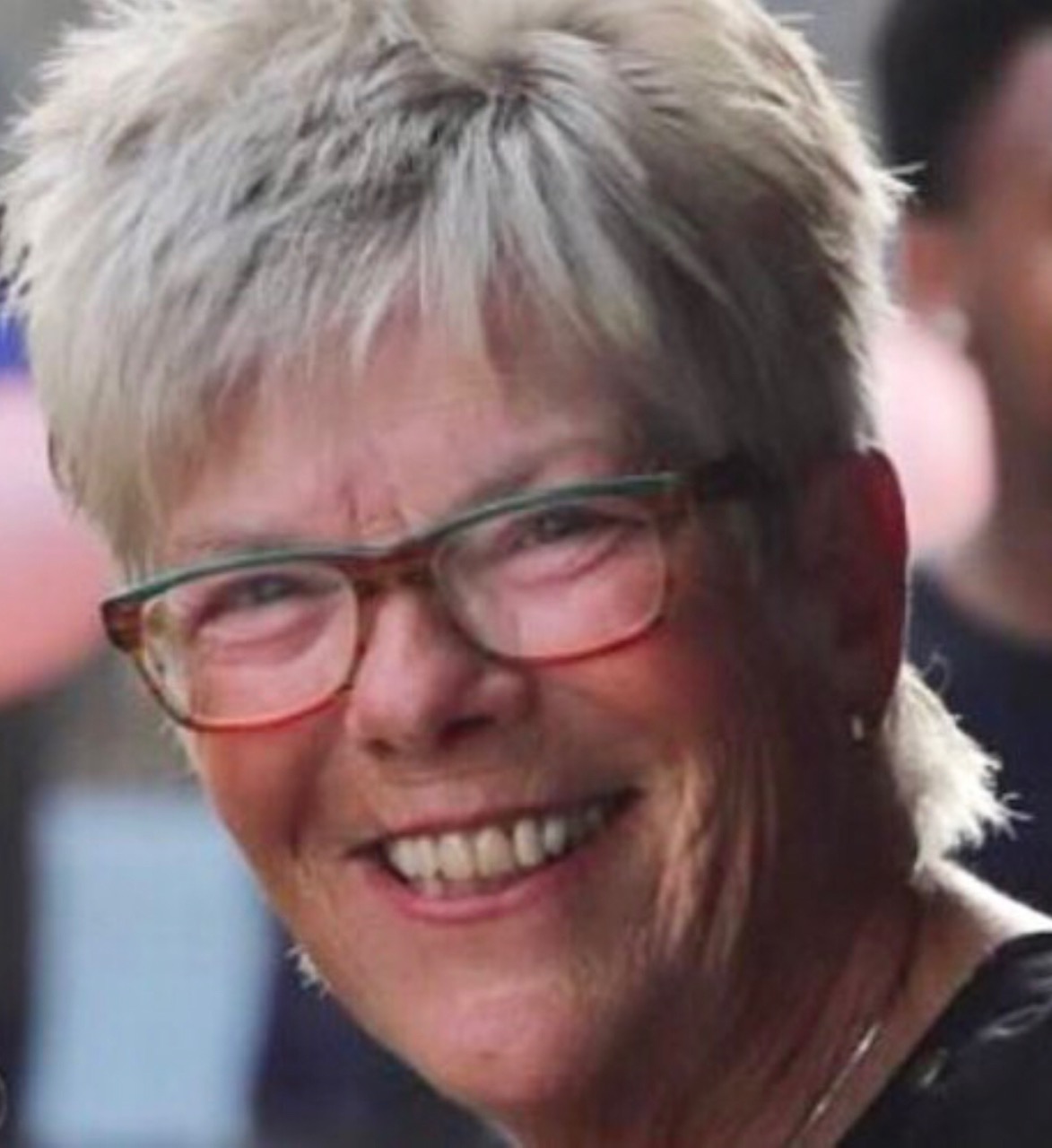 Connie Roberts
12-01-2019
Constance "Connie" Joanne (Hanlon) Roberts passed away unexpectedly on December 1, 2019 in Naples, Florida. She was born July 11, 1948 to James and Beverly (Pedersen) Hanlon in Sioux Falls, South Dakota. Her family moved to Sioux City, Iowa where she attended Blessed Sacrament Elementary School and graduated from Bishop Heelan Catholic High School in 1966.
After graduation, Connie attended the University of South Dakota where she followed in her mother's footsteps as a member of Kappa Alpha Theta sorority. It was here at USD where she met the love of her life, Jim Roberts, across a booth at the Varsity Pub. It was love at first sight and after eight months of dating they were engaged. They were united in marriage on July 27, 1968 at Blessed Sacrament Church in Sioux City, Iowa.
In early 1971, Jim went on active duty with the United States Army in Georgia. While Jim was in officer training there, they welcomed their first daughter, Lisa. In the fall of 1971, they were stationed in Berlin, Germany for three years. It was there they welcomed their first son, Brian and met their dear lifelong friends, Mike and Mary McGuinn. Following a one year assignment in Texas, they completed their family welcoming twins, Kevin and Katie. Upon discharge from the Army, they made their home in Minneapolis before moving to Sioux Falls, SD permanently in 1979.
Connie went on to become a strong advocate for deaf and hard of hearing children in both her personal and professional life upon learning that her youngest daughter, Katie, was deaf. She returned to complete her bachelor's degree in special education by commuting to USD while raising their four children. Connie enjoyed working as an Outreach Consultant for the South Dakota School for the Deaf for 13 years where she cherished her time working with families. During these years, Connie was very passionate about the needs of deaf and hard of hearing children and was active in many organizations including being involved with the founding of the South Dakota Parent Connection organization and serving on the national board of directors for the American Society of Deaf Children. For several years, Connie traveled across the United States and was the keynote speaker at many local and national association meetings. 
During her time in Sioux Falls, Connie was active in her church as well as many other organizations. She was a founding member of St Michael Parish and she and Jim were inaugural little parish leader members. Another passion of hers was watching her sons grow up playing hockey. During this time, she became very involved in the Sioux Falls Youth Hockey Association and served on many committees including one term as the president of the association.
Connie was well known for her artistic talents and would tackle any new endeavor that caught her eye including oil painting, reupholstering furniture, china painting, water color painting, calligraphy, ceramics, stained glass, mosaics, making calendars and purses, creating artistic magnets, sewing Halloween costumes for the grandkids, and embroidering very special Christmas stockings for each of her eleven grandchildren. She was happy when she was creating. She worked for several years for Sioux Falls Stained Glass and in her later years loved creating displays for the downtown boutique, Sticks and Steel. One of her greatest joys was working on custom stained glass and mosaic projects for numerous individuals and businesses. She also loved reading, watching crime shows, doing crossword puzzles, playing "Words with Friends", Mahjong and cards.
Connie's greatest love and joy was her family. She treasured the time spent with them and created so many special memories that will be cherished forever. Time with her grandchildren was precious. She was their number one fan on the bench whether it be watching football, hockey, lacrosse, softball, soccer, basketball, volleyball games or swim meets. She was the loudest cheerleader and always had favorite snacks ready for them after the game. She loved getting nails done together at the salon, grabbing coffee, watching a "Law and Order" marathon on the couch, doing SnapChat filters, giving backrubs, and making memories together in 1:1 "special nights". Perhaps some of her fondest memories were of her and Jim taking each grandchild on their own special trip the year they turned 10; which included trips to Seattle, Kansas City, New York City, Los Angeles, San Diego, Miami and Orlando. Although Connie will be missed on the upcoming trips for the four younger grandchildren, we know she will be there in spirit and love. She was the one who taught her grandchildren to climb down steps as toddlers and to swim at a young age in her backyard pool. She loved her grandchildren deeply and they were such a source of pride and joy in her life. Connie was blessed with amazing siblings and in-laws and enjoyed many special memories including nights with her brothers at the Thirsty Duck, "robe weekends" with her sister-in-law and brother-in-law, countless Hanlon Family reunions, the family tradition of "Horses Ass Award" ceremonies, annual "sisters weekends", and many gatherings with nieces and nephews. Anyone who knew Connie, knew she was the "life of the party" who loved to laugh, to dance, to raise a glass of wine and be the last one to leave.
Upon Jim's retirement in 2014, Connie and Jim spent their winter months in Naples, Florida where they reunited with their lifelong friends and enjoyed the companionship of many new ones. They enjoyed their days golfing, dancing, spending time with friends going out to dinner, spending quiet time together reading and enjoying a glass of wine during sunsets on the beach. Although this time was cut far too short, it was some of their richest years together. Connie and Jim loved traveling and enjoyed many trips and cruises together with friends and family including many years of chasing their granddaughters playing softball across the country with the South Dakota Renegades, a very special group of people.
Grateful for having shared her life is her husband of 51 years: Jim, Sioux Falls; daughter: Lisa (Phil) Loving, Sioux Falls; sons: Brian (Shawna) Roberts, Corning, IA, Kevin (Hallie) Roberts, Victoria, MN; and daughter: Katie (Kris) Hopkins Roberts, Seattle, WA; grandchildren: Hannah, Chloe, Sadie and Jesse Loving, Duncan, Jacob, Brody, Tyler, Madyson and Isabella Roberts, and Fitzgerald Hopkins Roberts; siblings: Julie (Larry) Armiger, Omaha, NE; Mike Hanlon, Sioux Falls, Mary (Tommy) Thompson, LeMars, IA, Pat (Rhonda) Hanlon, Sioux Falls, Tom (Lisa) Hanlon, Sioux Falls; Kevin (Tracy) Hanlon, Sioux Falls and Betsy (Jeff) McIntyre, Sioux Falls; her in-laws: Kay (Kerry) Kasulka, Sioux Falls; Diane (Bill) Tschetter, Rapid City, SD; and Tom (Linda) Roberts, Sioux Falls; special friends: Mike and Mary McGuinn, Naples, FL; and numerous nephews and nieces. Connie is preceded in death by her parents, Jim and Bev Hanlon; her in-laws: Ken Roberts and Irv and Dorothy (Roberts) Engelbrecht; brother-in-law: Lyle Magorien; and nephew: Jimmy Magorien.
The family requests in lieu of flowers, donations may be made to the Hanlon Family Memorial Scholarship fund created in her parents honor at the Bishop O'Gorman Catholic Schools Foundation www.ogknights.org/giving/bishop-og-foundation
Visitation will be Monday, December 9, 5:00 PM at St. Michael Catholic Church with a scripture vigil at 6:30 PM. Mass of Christian Burial will be Tuesday, December 10, 10:00 AM at St. Michael Catholic Church.