Archived Services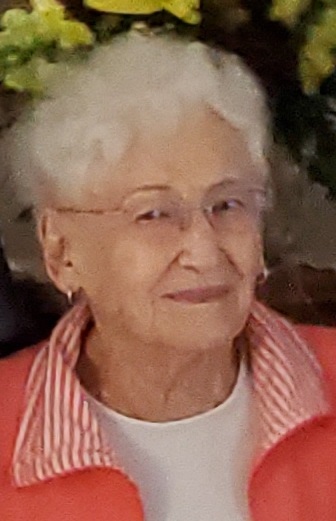 Dorothy L. Sullivan
12-24-2019
 Dorothy Lorene Sullivan, 95, of Aberdeen, formerly of Sioux Falls, died December 24that Sanford Aberdeen Hospital. She was born on July 17th,1924 to John Bentley Kidwell and Lula (Adams) Kidwell in Ada, Oklahoma. After finishing 8thgrade, she left school to care for her siblings and her mother who was ill. With the depression at its height, she also worked with her father in the fields picking cotton and hoeing corn rows to help feed the family. She moved to Salina, Kansas in 1943 and worked at the PX for the US Army at Camp Phillips. There she met her husband Joseph "Joe" J. Sullivan. They married in September 1st1943. He had been in a motorcycle accident while on duty and they were married at the hospital chapel.  After the ceremony, Joe continued his recovery at the hospital. After Joe was discharged, they moved to the family farm at Kimball, SD. In 1946, they moved to Aberdeen, SD. There, Dorothy maintained the home and raised their family. In 1969 she and her husband moved to Sioux Falls. She worked for the Argus Leader from 1977 to 1981.  
Dorothy was a den mother, active in the PTA, and a Catholic Daughter at Sacred Heart Parish in Aberdeen. Growing up during the depression developed in her a need for creativity. She was a self-taught seamstress creating dresses and coats for Kathie from her own dresses and also doing upholstery and drapery. She was an excellent cook and could make a good meal on the spur of the moment with whatever was available. Dorothy loved to share her recipe (philosophy) for stone soup. She enjoyed time with her older neighbors often cutting and styling their hair. She loved going to dances with Joe to polka and waltz. Dorothy excelled at the Jitterbug. Most of all she loved time spent with family especially at the holidays and loved to decorate for each of those holidays. On Halloween, she wanted to be part of the action. She would dress as an old lady, white- faced with a scarf and gloves to hand out candy in her dark and spooky porch. At Christmas, she would create snowman families for her family and friends. Hours were spent making each snowman unique in some way. Her fireplace would be hung with stockings – all fourteen, plus one for Snoopy the Dog. She made Christmas in Sioux Falls on Prairie Avenue a beautiful of Wonderland for her family.    
In 2014 Dorothy made the decision to permanently move to Aberdeen, SD to reside with her daughter Kathie and her husband, Lee. She enjoyed her daily activity of viewing the birds, squirrels, deer and rabbits. She had a special bond with her lap kitty, Whiskers.
She is survived by sons: John (Regenia) Sullivan of Sioux Falls, SD, and Thomas (Cathy) Sullivan of Tacoma, WA, a daughter: Katharine (Lee) Volk of Aberdeen; son-in-law: Keith Schwarting of Harrisburg, SD; grandchildren: Devra, Paul, Billy Sullivan, Jennifer Ohare, Jason Volk and Jaime Arbogast; thirteen great-grandchildren; and 3 step great grandchildren; a sister: Louise Montgomery of Calvin Oklahoma; and many nieces and nephews. She was preceded in death by her husband Joe, son William, daughter Linda, brother JC Kidwell, sister Margret Rempschner. 
Visitation will be Saturday, December 28, 10:00 AM at the Cathedral of St. Joseph with a Mass of Christian Burial at 10:30 AM. Burial will follow at St. Michael Cemetery.A luncheon will be served at Barnett-Lewis Funeral Home.