Archived Services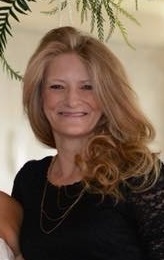 Kelly Jean Ode
01-03-2020
On Friday, January 3, 2020, Kelly Johnson-Ode, a loving mother , grandmother and sister, passed away at the age of 54. Kelly was born on November 17, 1965 in Sioux Falls. She lovingly raised three beautiful children, a daughter Jolene, and two sons Joseph and Matthew and was a mom to many friends along the way.
Kelly had a passion for planting. She really was one with the earth. If it was something that was to grow she was the one that would bring it to life. She also loved to bird watch, and she combined her two favorite hobbies to create extraordinary art. Her planting of various trees and the most beautiful flowers and the biggest fruitful gardens were much admired by her family and friends. She started to notice that her family would come around more often around harvest time. She was probably the only woman in the entire state of South Dakota who could grow the juiciest peaches you could ever sink your teeth into. She would help Jolene with her spring planting on Mother's Day.
She was an avid music lover and her morning jam sessions, which may or may not have woken the neighbors, was enough to get you in the spirit of jamming out with the loudest " WooHoo".
She was known for her charm, her infectious smile, and her kind and compassionate spirit. She was one of Gods greatest gifts to all of us who knew and loved her. She had 5 grandchildren whom she adored and always let know that they were the most precious little people on this earth. In addition to her love of everything beautiful, she cherished her "dumb doggith" who we all know as DD. She found much peace while they would take walks together.
Her son, Joseph recently got her in to exercising and once she got going she would not stop. It was kind of their thing to keep each other motivated as he loves to physically train she wanted to prove to him how strong she truly was.
She felt like the coolest kid on the block when she hopped in her car and drove cross-country with DD to visit her little sister Karrie on a road trip to Eugene, Oregon. She got to take in the fresh air and become one with nature as she saw the west. She even went kayaking and whitewater rafting.
Kelly was a stubborn little turkey and when she got an idea in her head there was no changing her mind Especially when she knew that she was the expert like in gardening. Her famous family dish was pork cutlets and mushroom dinner, a meal that her own daughter has with her family quite frequently. If you knew Kelly, you knew she loved all things and she will be greatly missed by all who loved her.
Kelly is survived by her two children: Jolene (Jaime) Vasquez of Sioux City IA, Joseph (Michelle) Henry, of Sioux Falls SD; sisters: Kim Johnson-Krueger of Sioux Falls SD and Karrie Johnson of Eugene Oregon; brothers: Aaron Johnson of Rapid City SD and Justin Johnson of Sioux Falls SD, and her grandchildren: Ariyanna, Cruz, and Liliana Vasquez of Sioux City Ia, and Kennith and Kadence Rolfson of Sioux Falls SD. She was preceded in death by her mother, Jeanie, father, Glenn, her beautiful son, Matthew and her husband Bruce
A visitation service will be available to friends with family present at Barnett- Lewis Funeral Home on Thursday, January 9, 2020 at 5pm with Family led Rosary at 6:30pm with a funeral service to be held on Friday January 10, 2020 at the Barnett-Lewis Funeral Home at 10:30am. Flowers or cards may be sent to 2201 Bryan St Sioux City, IA 51109.