Archived Services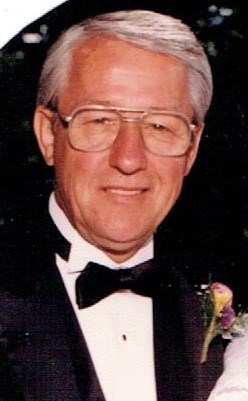 LeRoy Lawrence Reiter
03-11-2020
LeRoy Lawrence Reiter, 86, passed away March 11, 2020 at the Good Samaritan Center in Sioux Falls, where he finally gained his wings.  He was born on September 14, 1933 in Sioux Falls to Nicholas and Christella (Aurit) Reiter.
He met his soul mate Karen Dee Hart and they were married 57 years. LeRoy joined the army when he was 18 where he became an Army Airborne Paratrooper and fought in the Korean War. After he worked as a senior sales associate at Pitney Bowes.
LeRoy is survived by his children; Tony (Deb) Reiter of Sioux Falls, Josh (Barb) Reiter of Sioux Falls, and Jill (Donny) Gates of Gardner, CO; 16 grandchildren and 9 great-grandchildren. He was preceded in death by his wife: Karen Dee Reiter in 2010; son: Timothy David Reiter in 2014; and son: Kim LeRoy Reiter in 2016. He will be deeply missed and never forgotten. 
Visitation will be Friday March 13, 5:00 PM at Barnett-Lewis Funeral Home with a Memorial Service at 7:00 PM.