Archived Services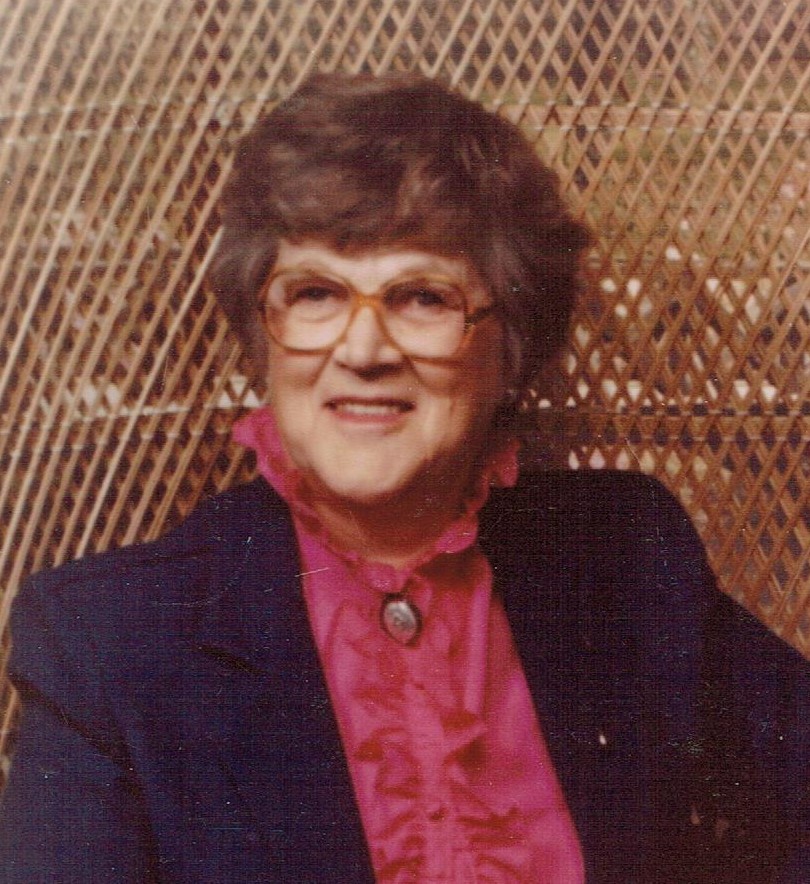 Faye Steece
03-24-2020
Faye Steece, 100, passed away Tuesday March 24, 2020 at the Good Samaritan Center in Sioux Falls. She was born April 9, 1919 in Viroqua, Wisconsin to Erie F. and Ethel (Sonnenberg) Schroeder and was the eldest of eight children. Her family moved to Holstein, Iowa before settling in the Elkton area. There the family farmed, raising typical row crops and livestock. She was her mother's helper in the kitchen where sh learned her cooking skills.
After graduating high school, she moved to Sioux Falls and worked at Kelly's Cafe. For short while time she moved to Hawthorne, Nevada and work for the Department of the Navy in a munitions plant during WWII.
After moving back to Sioux Falls, she married Richard "Dick" Steece in 1950. Dick passed away in 1977. She continued working while being a full-time homemaker. She worked at the S&L Department Store for a number of years before becoming an aide at McKennan Hospital where she worked until her retirement.
Faye loved playing cards, gardening, picnics and family gaterings where she could show off her cooking skills. She spent many hours crocheting blankets for family and friends. Faye was active in the USPS Women's Auxiliary and was a member of St. Lambert Parish.
Faye leaves behind one brother: Erie (Gerry) Schroeder, Flandreau, SD; one sister: Cleo Schroeder, Sioux Falls, SD; five children: Charles (Ruth) Hammer, Coupeville, WA, Robert (Donna) Meyers, Palm City, FL, Richard (Pam) Steece, Nashville, TN, Deborah Steece, Pahoa, HI, and Michael Steece, Sioux Falls, SD; 16 grandchildren, 27 great-grandchildren, 8 great-great grandchildren and a host of other relatives and friends. She was preceded in death by her parents; sisters: Maxine, Gladys and Ardella, brothers: Johnnie and Charles; and her oldest son: Ronald (Jean) Hammer.
Memorial services will be announced at a later date.