Archived Services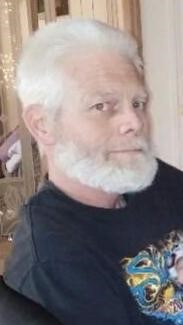 Floyd Eugene Blakenship
03-30-2020
Floyd Eugene Blankenship, 56, passed away peacefully in his home on March 30, 2020 after a short battle with cancer.
Floyd was born on February 22, 1964 in Oklahoma City, OK. Floyd has a highschool education. He spent most of his life as a fabricator. He was a hard worker. Floyd enjoyed doing things outdoors such as hunting, fishing and riding his motorcycle. He loved to travel and see all the beauty the world has to give. He loved spending time with his daughters, teaching them basic life skills and making great memories with them and his grandchildren. He was a very kind, generous and understanding man who could talk to anyone for hours. He enjoyed helping others in need.
Floyd is survived by his father; Donald Blankenship, Kingston, OK, his mother; Wynonna Faye Dennis, Anadarko, OK, his brother; Melvin (Rhonda) Blankenship, Anadarko, OK, his daughters; Jenna (Nick Colclazier) Blankenship, Sioux Falls, SD, Jade (Michael) Rasmussen, Harrisburg, SD, his girlfriend; Pamela Harrison, Sioux Falls, SD and his four grandchildren; Lillian, Peter, Caleb and Micah all of Sioux Falls, SD.
At Floyd's request, there will be no service.