Archived Services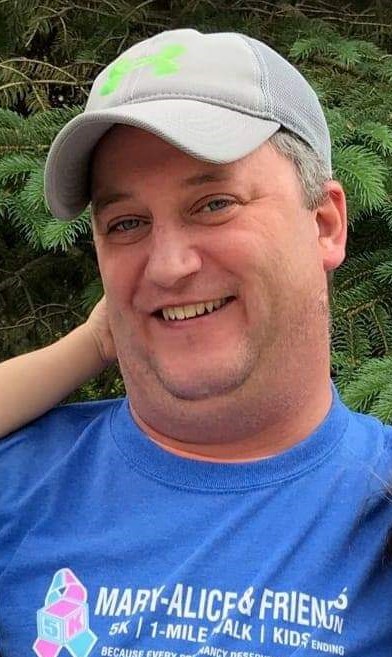 Aaron Joseph Diedrich
04-03-2020
Aaron Joseph Diedrich, 44, passed away unexpectedly April 3, 2020 in Sioux Falls, SD of natural causes.
Aaron was born August 11, 1975 in Pierre, SD. He graduated from Midland High School and went on to further his education at Southwest State University in Marshall, MN.
After college, Aaron applied his work ethic and dedication to customers at numerous local companies including Schwan's in Marshall, MN, Smurfit Stone Container in Fargo, ND, Adams Thermal Systems in Canton, SD, Hawkins Inc. in Sioux Falls and most recently Republic National Distributing in Sioux Falls, SD.  
Aaron loved rummage sales, antique and thrift shops, online poker, and collecting Peanuts memorabilia. He was an avid reader and enjoyed piecing together puzzles. Aaron also liked tinkering and working on larger projects including a 1954 Ford truck that his dad Richard had given to him. Above all, Aaron loved his nephews and nieces. He took pride in searching for gifts that were specific to each child's personality and could not wait to hear their stories about how those gifts were used. Their activities were important to him. Aaron took pride in attending their football games, soccer games, baseball games, track meets, state championships, plays, dance recitals, birthday parties, and more. He travelled many miles to North Dakota and Minnesota for these events. These included some memorable road trips with his family.
Aaron was a kind soul with a giving heart and was involved in various community activities. His favorite was the Mary-Alice and Friends 5K in Moorhead, MN for stillbirth research. He participated in every aspect of the event, and it was one of his favorites throughout the year.  
Aaron was preceded in death by his grandparents: Marvin and Mary Solberg, Walter and Cleova Diedrich; uncles: Tom Diedrich and Ronnie Diedrich; aunt: Donna Diedrich; and nieces: Mary-Alice Pratt and Amelia Pratt.  
Aaron is survived by his parents: Richard and Patti Diedrich; older brother: Thad (Georgianne Wornson) Diedrich; sisters: Tandy Pratt and Kimberly (Greg Renfrow) Diedrich; nephews: Adam Diedrich, Benjamin Pratt, and Gregory Renfrow Jr.; and nieces: Jocelyn Diedrich and Courtney Pratt. Aaron is also survived by special friends: Darla and Brad Blegen; along with numerous other friends and acquaintances that he interacted with every day.    
Visitation will be Saturday, August 29, 9:30 AM at Holy Spirit Catholic Church with a Memorial Mass at 10:30 AM.