Archived Services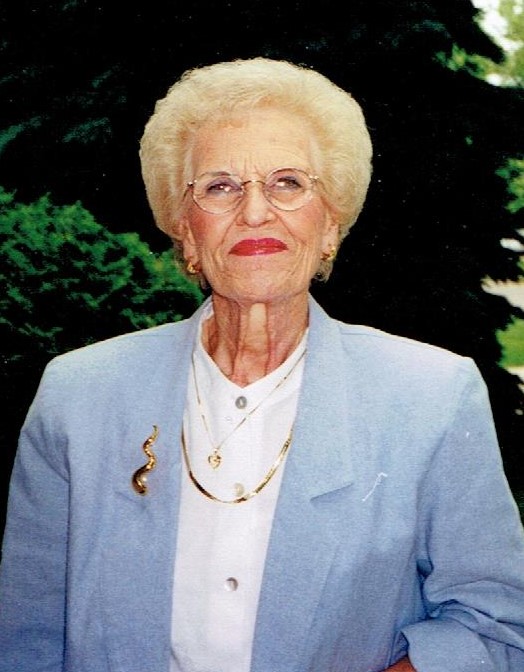 Connie Louise Wheeler
04-08-2020
Connie Wheeler went to be with her savior on April 8, 2020. Connie was born August 6th 1932 in Sioux Falls, SD. She was the youngest of seven born to Gilbert and Mary (Mae) Sommers.
Connie graduated from Cathedral High School in 1950 and graduated in 1953 from Presentation College in Aberdeen with her RN Degree. Connie worked for McKennan Hospital, Doctors Quinn and Brzica and did private duty for a number of years. She was better known as an Industrial Nurse at John Morrells where she worked for 30 years retiring in 1997. She should have written a book about her time there. To this day when ever people meet her children and find out who their mother was, a story about nurse Connie always follows. After a short time she went to work for Interim in Sioux Falls and continued to make many new friends.
Connie married James F. Wheeler on June 17, 1954. They had two daughters and one son: Jean (Gary) Stokke of Sioux Falls, Teri (Quentin) Everson of Sioux Falls, and Stephen (Tammy) Wheeler of Mitchell, SD. She is survived by her children; two grandsons: Matthew (Sarah) Stokke of Sioux Falls, Sean Stokke and fiancé: Mallory Fraizer of Sioux Falls; two step-grandchildren: Melissa (David) Jones of Sioux Falls and Erik Everson of Charlotte, NC. She was blessed with four great-grandchildren and five step great grandchildren, Jadelyn, Derek, Zachary and Wyatt Stokke, Jackson and Carson Jones of Sioux Falls, and Hadley, Mia and Lena Everson of Charlotte N.C. She is also survived by numerous nieces and nephews.
Connie was a loving and fun mother to her children, grandchildren and great- grandchildren. She was fortunate that at the age of 80 she was able to enjoy two weeks in Ireland with her children. They traveled all over southern Ireland, ate, drank and laughed. Connie was all Irish all year long and enjoyed her trip immensely before dementia started to take its toll. One thing that was consistent where ever Connie was is her smile and love of people. She will be missed by all her family and friends. 
She spent 2 years in assisted living at Dow Rummell, we can't say enough good things about her time there and the outstanding staff. When she needed nursing home care the correct answer was Luther Manor. Mom was so welcomed and cared for by everyone there. They, along with Avera Hospice, were with her every step of the way on her final journey and for that the family is eternally grateful. She was truly with people that loved and cared for her. Thank you all!  
Connie was preceded in death by her siblings: Lorena (Link) Corcoran, Maurice (Megs)Sommers, Mary Olson ,Robert (Irene) Sommers, Richard (Viola) Sommers and Joan Kaiser; her parents Gilbert and Mae Sommers and many cousins and close childhood friends.
In lieu of flowers please consider donations to the Cathedral of St. Joseph. A private family service will take place at Barnett-Lewis Funeral Home. A celebration of life will be held at a later date and will be announced.