Archived Services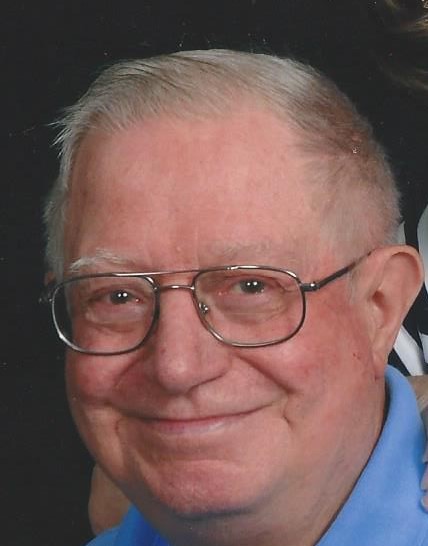 Robert "Bob" Denny
04-10-2020
Robert E. Denny, Sr. was born on July 7, 1936, and married Jane Kishlock on March 7, 1957. He is survived by two children: Bob and Mike. Bob is married to Aurora and lives in San Diego; Mike is married to Lisa and they live in Eden Prairie, MN; five grandchildren: Kristi, Josh, Dennis, Deidre, and Andrew; and are blessed with seven great-grandchildren: Garrison, Lola, Merric, Ayden, Mason, Jett, and Ariya. Bob is preceded in death by his parents; and granddaughter: Kristi.
In Webster's, or now Wikipedia, if there was a picture of a father, it would include Robert Denny Sr. He lived his life dedicated to his family, his church, and his volunteer activities. After he retired at the age of 52 from Northwestern Bell, he spent countless hours donating resources to O'Gorman High School. He researched back to Day 1 of the school's every sport and every stat, research done before the Internet existed, reading through hundreds of newspapers. He also gave of his time helping the football team with the game clock, the same for the boys and girls basketball teams. He was an integral part of the Telephone Pioneers, a volunteer organization dedicated to helping people. His greatest memory was being a part of the Olympic Torch run. He gave much of his time to St. Michael Catholic Church, counting collections and volunteering.
What really has inspired us, and we are sure has inspired many, many people, is the love our dad had for our mom. Over the past several years, until he found just the right care facility for mom, he was her at-home provider, sacrificing of himself. His love and dedication keeps us going when times are difficult.
We remember all the times playing in the yard, he taught us to play football, baseball and basketball. We remember the driveway games of hoop. He was an excellent ping-pong player and after several years of trying to beat him, the first was so special because he never let us win, we had to earn everything and that made us better people. Our mom was much the same, teaching us how to succeed in life, teaching us cooking, laundry, and self-care skills. Our dad taught to hunt and fish.  Every November 11th was a holiday and we always used the day to hunt pheasants; it was also our mothers birthday and he found a way to celebrate her day.
They both sacrificed to send us to the best schools, to give what they could. We may not have said thank you often enough, but only hope our children have the same thoughts about us as we have for our father, Robert Denny Sr.
In lieu of flowers, donations may be directed to the American Heart Association or the Alzheimer's Association.
 
A private family committal service will take place at St. Michael Cemetery.