Archived Services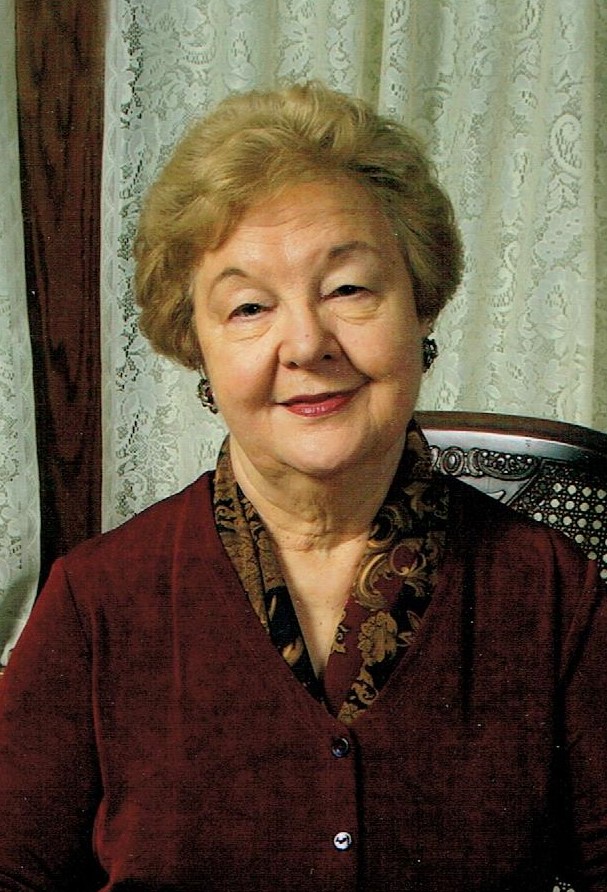 Marcella Effertz
04-17-2020
Marcella (Kolbach) Effertz was born on March 4, 1931 as the youngest of six on the family farm in Miner County, South Dakota. Her parents, George and Florence (Finley) Kolbach, welcomed family members who had suffered the loss of a parent during the Great Depression so Marcella was raised with many cousins whom she regarded as siblings. Marcella moved to Sioux Falls in 1949 and considered that her home for her lifetime.  
On her first day of work in the city, she walked two miles to attend Mass at St. Joseph Cathedral. She valued her Catholic Faith and was a member of the Cathedral from that day on. She married Harlan Effertz at the Cathedral in 1952. In her Final Rest, she holds the silver Rosary that he gave her on their wedding day. Her prayers have carried her through many tough days. She always said that Harlan was her "other self" and they worked together on many compassionate causes until his death in 1981. They embraced the example she had been raised with and provided a home for many nieces, nephews, and friends - whether for a simple basketball tournament overnight or weeks and months to pursue schooling or when they just needed a place to call home for awhile. She was always happy to share her smile and advice. 
The greatest pride and joy of her life was her family. She and Harlan welcomed three children; Lynn, Pamela, and Scott. She loved her children and their children and their children! She could always be found at their activities and special events. She was involved in anything and everything that would help them to grow and help others. She served as an officer for the parent association, taught Religious Education for many years, and chaired multiple fundraisers. As a Girl Scout leader, she was so proud when her group of thirty-six Cadettes lowered the flag at Mount Rushmore during the troop's week-long trip to the Black Hills. In 1971, her family was chosen to represent South Dakota as the All-American Family and Marcella was Mrs. South Dakota. Her wholehearted support continued with her grandchildren and their events and she was even awarded the O'Gorman High School Drama Supporter of the Year award for her longtime support of Fine Arts.  
Marcella was grounded in her strong Catholic faith and lived to know, serve, and love God and help those around her to do the same. She lived in the "shadow of the spires" in the Cathedral neighborhood for much of her time in Sioux Falls.  She belonged to the Cathedral Club and was an officer. She was always happy to attend daily Mass and felt privileged to be a Lector and Eucharistic Minister. After more than 50 years as a Cathedral parishioner, Marcella used her innovative and community-driven spirit to coordinate a group of fellow Cathedral enthusiasts to compile Faith, Hope & Hilarity…A Book of Revelations; Stories of Life in the Shadow of the Spires, a collection of memories and delightful stories. Through this effort, thousands of dollars were donated to the renovation of the Cathedral. 
In her retirement years, she became Regent for Catholic Daughters and enjoyed leading the group that she had been a faithful member of for over 50 years.  She was delighted to organize trips for them to explore Catholic sites within a bus ride from Sioux Falls and facilitated the charitable works of this energetic sisterhood. She was so humbled to receive their Mother of the Year and Adela Pribyl Service award.
Her compassion and love for others guided her in many ways. With her love of children, she strongly desired to find a way to help all women have a safe, healthy pregnancy. With her husband's help, she traveled the state of South Dakota to establish Birthright pregnancy help centers. She served as Director and on the Birthright Board for many years and helped numerous families. She brought her passion and experience to the Catholic Diocese of Sioux Falls after the death of her husband. She began work for Bishop Paul Dudley as the Respect Life Director and was a Catholic lobbyist for many years. She had an instinctive manner to see the good in people and to guide them to use their talents to the best outcome. She was able to oversee legislation to assist parochial schools, help the marginalized, and defend Life at all stages. She served on the Ethics Committee at Avera McKennan and the Board of Directors for Catholic Family Services. 
She worked with many civic groups, such as, the Women's Federation, Sioux Falls Chamber of Commerce, Center for Active Generations, Avera McKennan Auxiliary and had been nominated for a Jefferson Award.  She was also an avid volunteer at St. Vincent de Paul until the day of the accident that began a series of health problems…a final note to a lifetime of selfless service.
Marcella loved life and lived it to the fullest. She will be greatly missed by many. She leaves a hole in our lives that had once been filled by her warm smile, sense of humor, and energetic soul.  As her granddaughter said, "It takes someone of unique energy to live as long as she did and still leave us feeling that she died young."
Sharing in her joy at her long-awaited reunion with her husband, Harlan, are those who continue the Journey and carry on her legacy - her children, grandchildren, and great-grandchildren: Lynn (Jim) Josten; William (Kay) Abigail and Eliana; Brian (Beth) Benjamin, Brieanna, Brycen; Anne Josten.  Pamela (Joe) Lux; Ann (Ryan) Lux-Goebel, Jack Lux. Scott (Angela) Effertz; Lauren, Lindsay, and Lilly Effertz.She is also survived by her sister, Marjorie Flynn, and sister-in-law, Marilyn Kolbach Garl, and many nieces and nephews, great-nieces and nephews, and dear friends. In addition to her husband, Marcella was preceded in death by her parents, four siblings and their spouses, a niece and nephew. 
  Marcella's family wishes to thank you for your support and caring at this difficult time. We appreciate everyone who remembered her in their kindness and prayers. It is unthinkable that we cannot gather to share our memories together at this time, however, we hope to have a wonderful celebration of Marcella when we can be together again. 
If you have memories you would like to share, we would love to see them. Please send them to the barnett-lewis.com condolence button on their website.In lieu of flowers, donations for the family of Marce may be directed to Barnett-Lewis Funeral Home for an organization to be determined.