Archived Services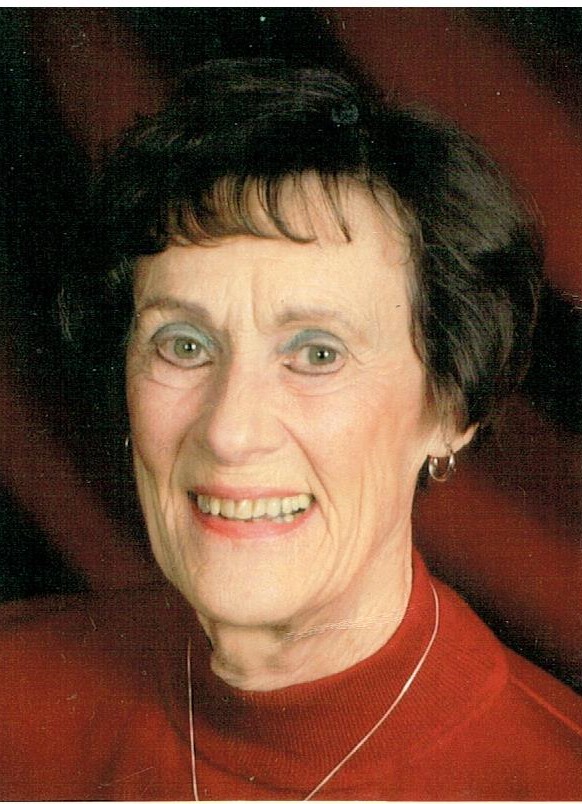 Rose Mary McGuire
04-20-2020
Rose Mary (Lanham) McGuire, 85, passed away April 20 at Touchmark All Saints in Sioux Falls. She was born October 5, 1934 to Eugene and Emma (Staebell) Lanham.
Rose was born in 1934 and lived on a farm with her twin sister, Rita, and 3 other siblings. Rose preferred to follow her dad around outside rather than learn to cook and took care of the farm when her parents left town to visit family out of state. She and Rita would herd cattle in a Model A, and talked everyday for 76 years until Rita passed.
Rose worked as a telephone operator after high school, and when her children left the nest she learned the difference between college and professional sports while working at Scheel's. Rose and her husband, Jerry, were ballroom dancers. They moved as one while dancing the waltz, the polka, and the two step. Rose eventually became a Dancing Diva where approximately 10 women in their 60's and 70's performed at nursing homes, birthday parties, and even the South Dakota state fair. The Dancing Diva's were featured on South Dakota Public Broadcasting Service, and for the first time, PBS voicemails were full from questions, and praise for the Diva's.
Rose's greatest pleasure was taking care of her five children. She made each one of them feel as if they were the infamous favorite child. She took time to play board games, make cookies, sew costumes, and read to them before bed. She was truly a wonderful mother and beautiful soul who touched countless lives. Her laughter, her kindness and her love will be dearly missed, but we rejoice that her suffering has ended and she has joined God in heaven.  
Rose was preceded in death by her husband: Gerald McGuire; her brother: Art (Delores) Lanham; her sister: Betty (Jim) Dunn; and her beloved twin: Rita (Leo) Hubert. She is survived by her brother: Gerald (Delores) Lanham; and her children: Greg (Mary) McGuire, (Sioux Falls), JoAnn (Tom) Lynde, (Harrisburg), Mike (Theresa) McGuire (Pleasant Hill, IA), Jill (Jeff) Wellman, (Isanti, MN), and Jan (Erin) McGuire, (Council Bluffs, IA). Rose had ten grandchildren and six great-grandchildren.
A private family service will take place at Barnett-Lewis Funeral Home.