Archived Services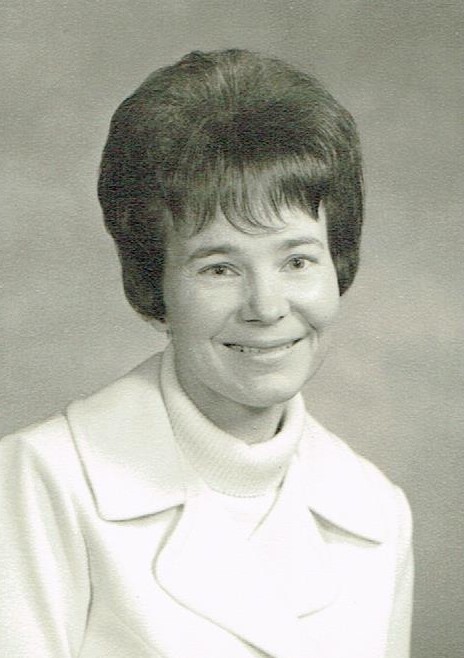 Joan Mary Lorang
05-21-2020
Joan Mary Lorang, 86, passed away peacefully at the Good Samaritan Village on Thursday, May 21, 2020.
Joan was born April 10, 1934 to George and Evelyn (Finnegan) Strauch in Dent, MN. She grew up on the family farm and was the second oldest of 13 children. She finished high school locally, and earned a B.S. Degree in Education from Iowa Wesleyan College.
Joan was blessed in marriage to Mathias (Matt) Lorang on September 12, 1956 at the Sacred Heart church in Dent, MN. They moved frequently due to her husbands construction career, but still managed to bear and raise five children. Joan started her teaching career in Mount Pleasant, IA. The family finally settled in Sioux Falls, SD in 1975 when Matt started building the Empire Mall as Superintendent of Construction for General Growth Development Company.
Upon her arrival in Sioux Falls, Joan was hired by Cathedral Junior High School to teach Science. Teaching was a passion for her, and she made a positive and lasting impact on hundreds of students over the years. She finished her teaching career at O'Gorman Junior High School.
Joan was preceded in death by her parents, husband, and siblings: Jerry, Jim, and Pat. Grateful for having shared her life are her children: Timothy, Ft Harrison, MT, Damien, Sioux Falls, SD, Maureen, Centerville, SD, Kevin, Lakeville, MN, and Luke, Sioux Falls, SD. Grandma Joan also dearly loved her grandchildren: Jason, Morgan, Benjamin, Matt, Shelby, Solomon, Tasha, David, Amber and Kenny.
In lieu of flowers, please consider donations to the Cathedral of St. Joseph in Sioux Falls.
Visitation will be Tuesday, May 26 from 5:00 PM - 8:00 PM at Barnett-Lewis Funeral Home and will be live-streamed at barnett-lewis.com. Mass of Christian Burial will be Wednesday, May 27, 10:30 AM at St. Michael Parish. St. Michael Church kindly requests that masks are worn and social distancing is practiced.