Click here to view Archived Services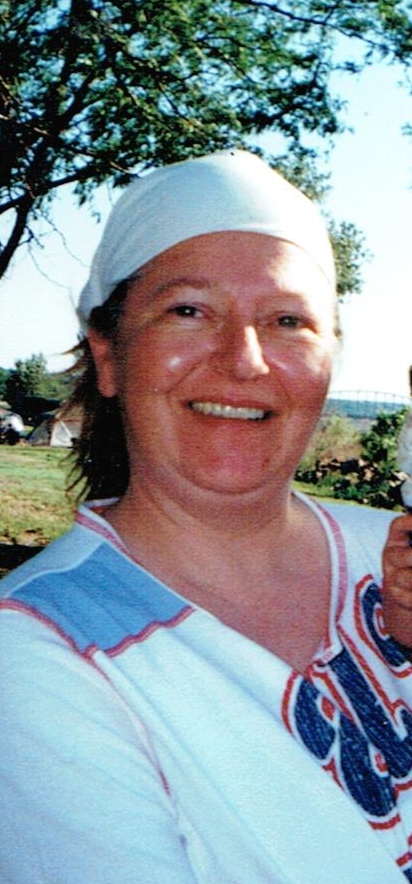 Mary Elizabeth Sievert - Print this obit
Mary Elizabeth (Dreyer) Sievert passed away unexpectedly at her home on Sunday, January 7th, 2018. Mary's journey began on July 11th, 1963 in Sioux Falls, SD to Mariel Dreyer (Monen) and Charles Dreyer. She was baptized at Little Flower of Jesus Christ.
She grew up on the racetrack with her parents on Lake County Speedway, awarding her the nickname "Racecar" when she was young. That same undaunted spirit gave her the opportunity to be one of the first women to do an Enduro Race at Hartford Speedway.
Mary was a vivacious woman, who with her vibrant smile and contagious laughter would make your troubles disappear.
Mary was united in marriage to Patrick Sievert, to this union they had four children: Shain, Michelle, Shawny, and Michael Sievert. Mary's passions in life were family, music, racing, fishing, and gardening. She was also a phenomenal mother, fun-loving grandmother, remarkable sister and a brilliant light to all who knew her.
Mary is survived by her children: Son Shain Sievert: daughter Michelle Sievert: daughter Shawny Sievert; Son Michael Sievert; Eight grandchildren; Six Brothers; Mike Dreyer, Patrick (Carol)Dreyer; Jeff Dreyer; Billy (Billy Jo) Dreyer; Greg (Bonnie) Dreyer and Steve Dreyer. Lots of nieces, nephews, great uncles and extended family. She was proceeded in Death by her parents and two brothers Randy Dreyer; Todd Dreyer a sister Stephanie Dreyer; a grandson Isiah Leiss and a nephew Matthew Dreyer.
Visitation will be Thursday, January 11th with family present from 12:00 PM – 3:00 PM at Barnett-Lewis Funeral Home. A Funeral Service will be Friday, January 12th, 10:00 AM at Barnett-Lewis Funeral Home.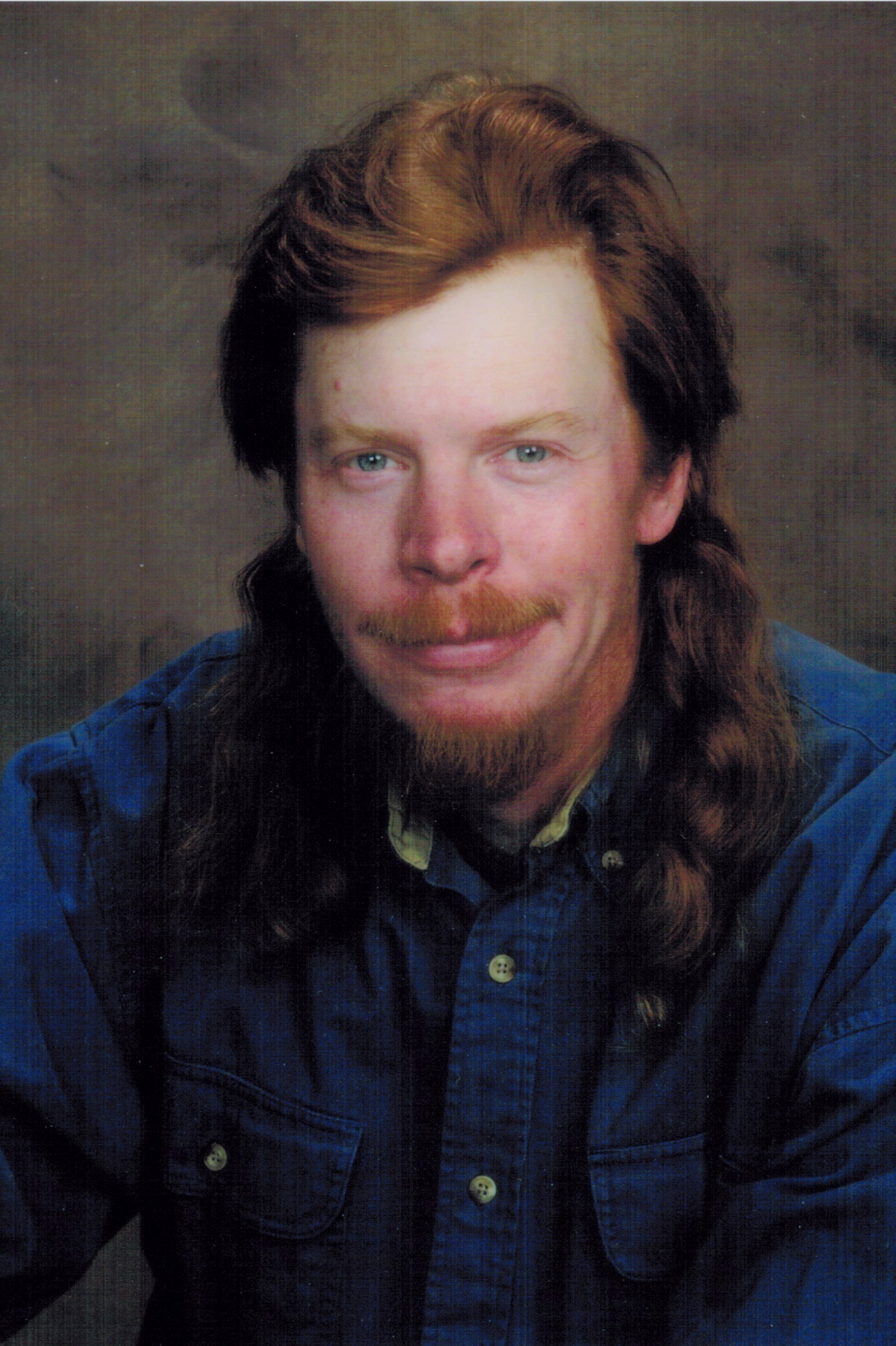 Brian Edwin Connor - Print this obit
Brian Edwin Connor, 48, passed away suddenly at home in Oklahoma City, OK on November 9, 2017. Visitation with family present to greet friends will be from 5:00 PM until 6:00 PM, Thursday, January 11, 2018, at Barnett-Lewis Funeral Home, Sioux Falls. A Scripture Service and Rosary will follow at 6:00 PM. Mass of Christian Burial will take place at 10:00 AM, Friday, January 12, 2018, at St. Lambert Catholic Church, Sioux Falls. Inurnment will take place at St. Michael Catholic Cemetery, followed by a luncheon back at the church.
Brian Edwin Connor, son of Thomas and Sandra (Schwartzle) Connor was born December 9, 1968, in Sioux Falls. The oldest of four children, he was raised in the "north end" of Sioux Falls, having attended Cathedral grade school/junior high and O'Gorman High School. He graduated from Washington High School in 1987. He enlisted in the United States Navy right after graduation, serving both active duty and reserves. He was stationed in Scotland during part of his duty, and he also served in the Persian Gulf War.
Brian was proud of his service to his country and to the Navy. He loved the bald eagle and all that it symbolized, and he displayed the American flag with respect in his home. Brian was known for his love of music, especially the electric guitar, and for his exotic pets, including tropical parrots, miniature sharks, and other fish.
Brian is survived by his mother: Sandra (Schwartzle) Connor of Sioux Falls; three siblings: Erin (Martin) Szabo of Sioux Falls, Wendy (Brian) Harty of Casper, WY, and Dan Connor of Ridgecrest, CA; nine nieces and nephews: Anthony Hubbard, Terrence Connor, Naomi, William, Santos and Delia Colon, Cecilia, Kinga, and Dominic Szabo; and many, many aunts, uncles and cousins. He was preceded in death by his father, Thomas E. Connor, by his paternal grandparents, Edwin and Mildred (Ellenbecker) Connor, and by his maternal grandparents, Gerald Schwartzle and Virginia (Stanton) Stuerman, all of Sioux Falls.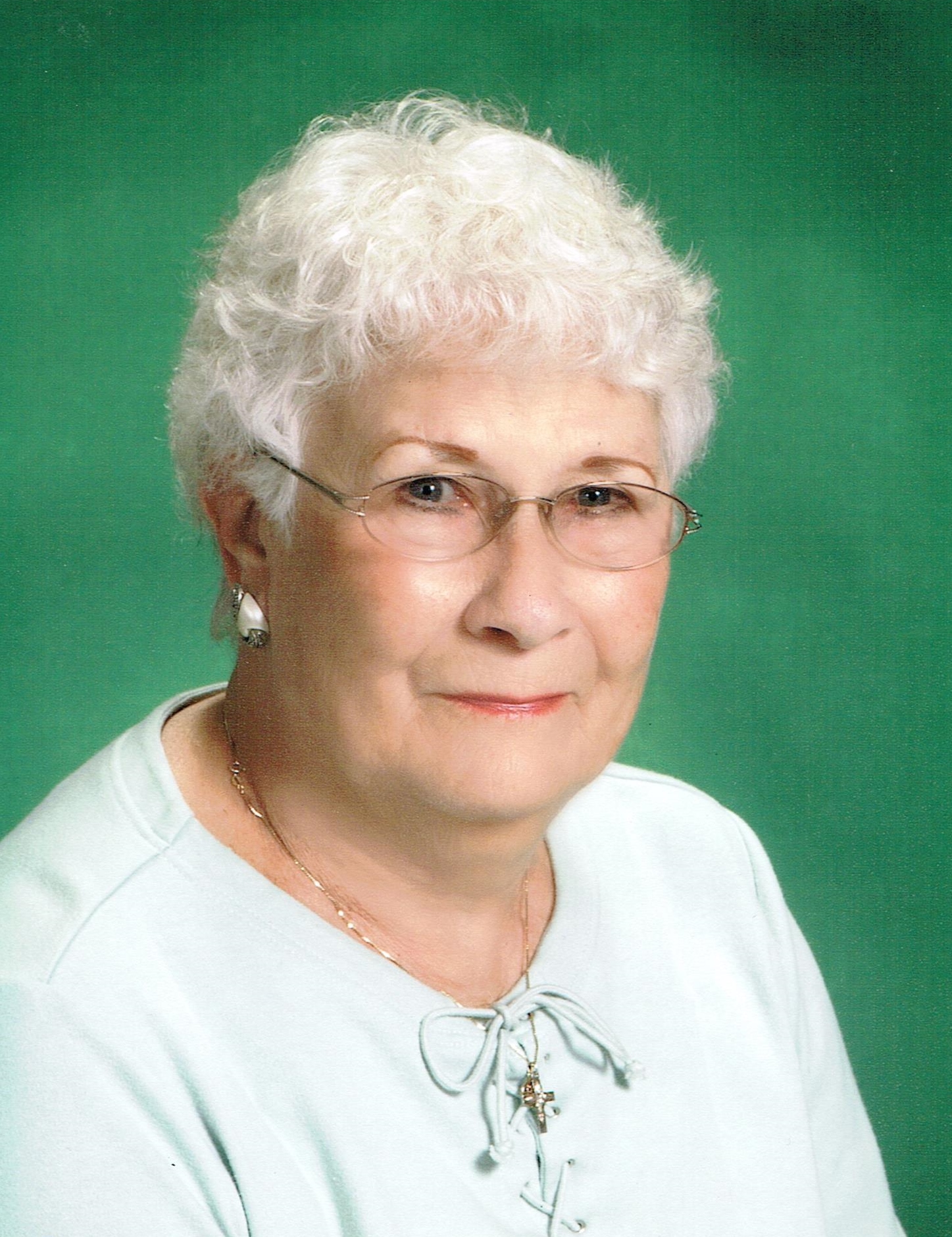 Donna Pasco - Print this obit
Donna May Callahan Chambers Pasco, 85, passed away Thursday, January 4th at Avera McKennan Hospital with her family by her side.
Donna was born August 6th, 1932 to Earl and Anna Callahan in their family home at 404 N. Chicago Ave. in Sioux Falls, SD. She attended Bancroft School until the 3rd grade after which she moved to Canton, SD in August of 1941. In August of 1947, she moved to Madison, SD and attended Madison High School until February of 1950 when she settled in Sioux Falls after her father's passing. She graduated from Cathedral High School in 1951.
Donna was united in marriage with Edwin James Chambers on June 9th, 1951. Donna and Jim were foster parents with Catholic Social Services and fostered unwed mothers through the 60's, 70's, and early 80's. She was preceded in death by Jim who passed on November 13th, 1972.
She married Derrol E. Pasco in 1973. They later divorced but remained good friends. He preceded her in death on April 6th, 2012.
Donna sold real estate for 5 years, then went on to work in maintenance for Minnehaha County for the next 19 ½ years. She was promoted to Building Superintendent for her last 9 years with the county and retired in 1998. Over the years, Donna enjoyed spending time with her family at her lake cabin, crocheting, reading, completing puzzles, and playing cards.
Those left to cherish her memory include her 7 children: Steven (Beth) Chambers of Rocky Mount, NC, Dianne (Paul) Putzke of Sioux Falls, SD, Theresa (Steve) Thorne of Sioux Falls, SD, Susan Chambers of Sioux Falls, SD, James Chambers of Chandler, AZ, Mary (Steve) Lawson of Lawrence, KS, and Sharon (Brian) Schlenker of Sioux Falls, SD; 14 grandchildren: Steve Jr.(Joan) Chambers, Mike (Kandace) Putzke, Phillip Putzke, Michelle Thorne, Sarah Thorne, Rachel Thorne, Ashley Thorne, Nicole (Josh) Nygaard, Cassi Wagner, Amanda (Tyler) Kruzel, Alexander Lawson, Megan Chambers, Katie Schlenker, Christina (Mike) Jacobson; 10 great-grandchildren and numerous nieces and nephews. She was preceded in death by her parents Earl and Anna Callahan, 4 sisters, 3 brothers, her son Gregory Chambers, and one granddaughter, Melissa Thorne.
Visitation with the family present will be from 5-7 PM on Sunday, January 7th at Barnett-Lewis Funeral Home, 901 S. Minnesota Ave. in Sioux Falls, SD. Mass of Christian Burial will be held at St. Mary Catholic Church, 2109 S. 5th Ave. in Sioux Falls, SD, at 10:30 AM on Monday, January 8th. Burial will follow at St. Michael Cemetery.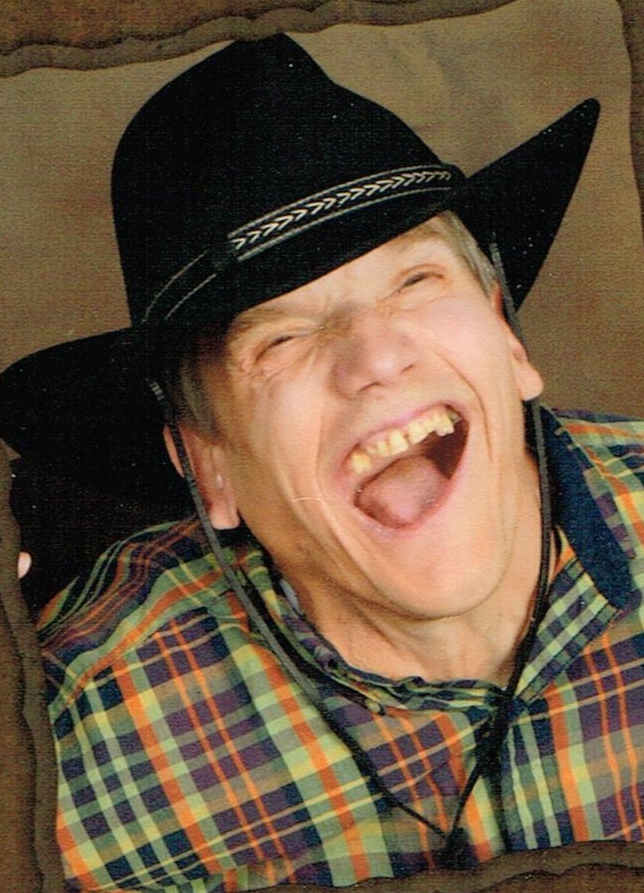 John Raymond Pruys - Print this obit
John Raymond Pruys, 70, passed away December 11, 2017 at Sanford Medical Center in Sioux Falls. He was born on August 29, 1947 to Raymond and Charlotte (Selland) Pruys in Hoven, South Dakota.
John moved to his DakotAbilities family on June11, 1979. He lived at several homes while at DakotAbilities until moving into a 3 bedroom house at Homestead where he lived for 20 years with his 2 roommates.
John had an infectious smile and laugh. He lit up every room he was in and had a way of making everyone's day brighter. You could never be sad when you were around John because he was always happy and had a little way to show you he cared. John loved to have fun! He was a jokester and loved to pull pranks on his staff.
He also loved holidays and parties and loved to show people new things he received, especially from his Aunt Monica. It could be anything from a new shirt, to a picture, to just a card that he received in the mail from his family. He had a love for horses and all things related to horses, westerns, and cowboys! John's bedroom was covered from top to bottom with pictures and memorabilia showing how much EVERYTHING and EVERY one meant to him! He was a very passionate and loving guy!
John also enjoyed watching western movies, grooming horses with Horse Power, playing Miracle League baseball, attending rodeos, and participating in a play with Black Hills Playhouse. John also loved his Oreos and Coke! John touched so many lives with his excitement for life and his love of sharing his life with the people that meant the most to him. He will be deeply missed by all.
John is survived by his sister: Jeanette (Stan) Mcloud of Crebard, SD; brother: Randy Pruys of Hoven, SD; his favorite aunt: Monica Pruys of Sioux Falls, SD; his niece: Nickie (Gary) Bowar; nephews: Scott (Dallas) McCloud, Steven (Kim) McCloud and seven great-nephews. His close friends: Heidi, Kevin and Marty and all the wonderful caretakers at Dakotabilities. John was preceded in death by his parents, a brother, Raymond Pruys and two uncles, William and Sylvester Pruys.
Visitation will be 2:00 PM Wednesday, December 13, 2017 at Barnett-Lewis Funeral Home with a Memorial Service at 4:00 PM conducted by Rev. Charles Cimpl.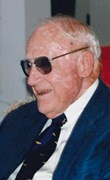 John Howard Bell - Print this obit
John Howard Bell, age 93, passed away at his home in Cardinal, VA on Sunday, December 3, 2017. John was born and raised in Sioux Falls, SD. He had a distinguished career in the US Navy as a fighter pilot and served during WWII and the Korean War. After his retirement from the Navy, John and his wife Marnie moved to Mathews County in 1975. John loved fishing, golfing, and volunteering in the community he loved.
He was a member of the Church of Francis de Sales where he served as a volunteer administrator for 15 years and he was a life-time member of the Knights of Columbus. He was also a volunteer for 15 years with the Mathews Rescue Squad and served as the Chairman of the Board for 6 years.
John was preceded in death by his parents, several siblings, and his daughter Barbara Ann Bell. He is survived by his wife of 72 years, Marnie Bell; son, John H. Bell II (Ann); brother, Don Bell (Kitty); grandchildren, Audrey Smith (Brian) and David Bell (Jessica); and 8 great-grandchildren.
A funeral mass will be held at 11am on Thursday, December 7, 2017 at the Church of Francis de Sales in Mathews. The family will receive friends at the Church prior to the service beginning at 10am. Interment will be in Sioux Falls, SD. Memorial donations can be made to the Mathews Volunteer Rescue Squad, 94 Cricket Hill Rd., Hudgins, VA 23076 or to the Church of Francis de Sales, 176 Lovers Lane, Mathews, VA 23109. Faulkner Funeral Homes & Cremation Service, Foster-Faulkner Chapel is assisting the Bell family with arrangements.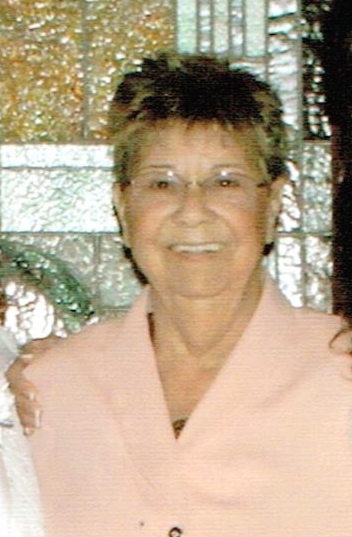 Jeanette "Jan" Bonsall - Print this obit
Jan Bonsall, 80, died Friday November 24th, at the Centennial Sanford Cottage in Sioux Falls S.D. She was born in Parshall N.D. on December 31st, 1936.
Jan was united in marriage to Jerry Bonsall. They lived all throughout the Midwest states until they settled in Canada. In 1996 she moved back to South Dakota to live nearer her children.
Grateful for having shared her life are her 4 children: Terry, Joanie, Debbie and Tina; as well as 10 grandchildren and 8 great-grandchildren. She was preceded in daeth by her husband, Jerry in 1978.
Her great-grandson, Braydon Lauay enjoyed residence with his Grandma Jan during her last years. She enjoyed cooking for her family and friends, playing cards and going to Bible Study.
Jan Bonsall will be greatly missed.
A Memorial Service will be Saturday, December 2, 2017 2:00 PM at Westside Lutheran.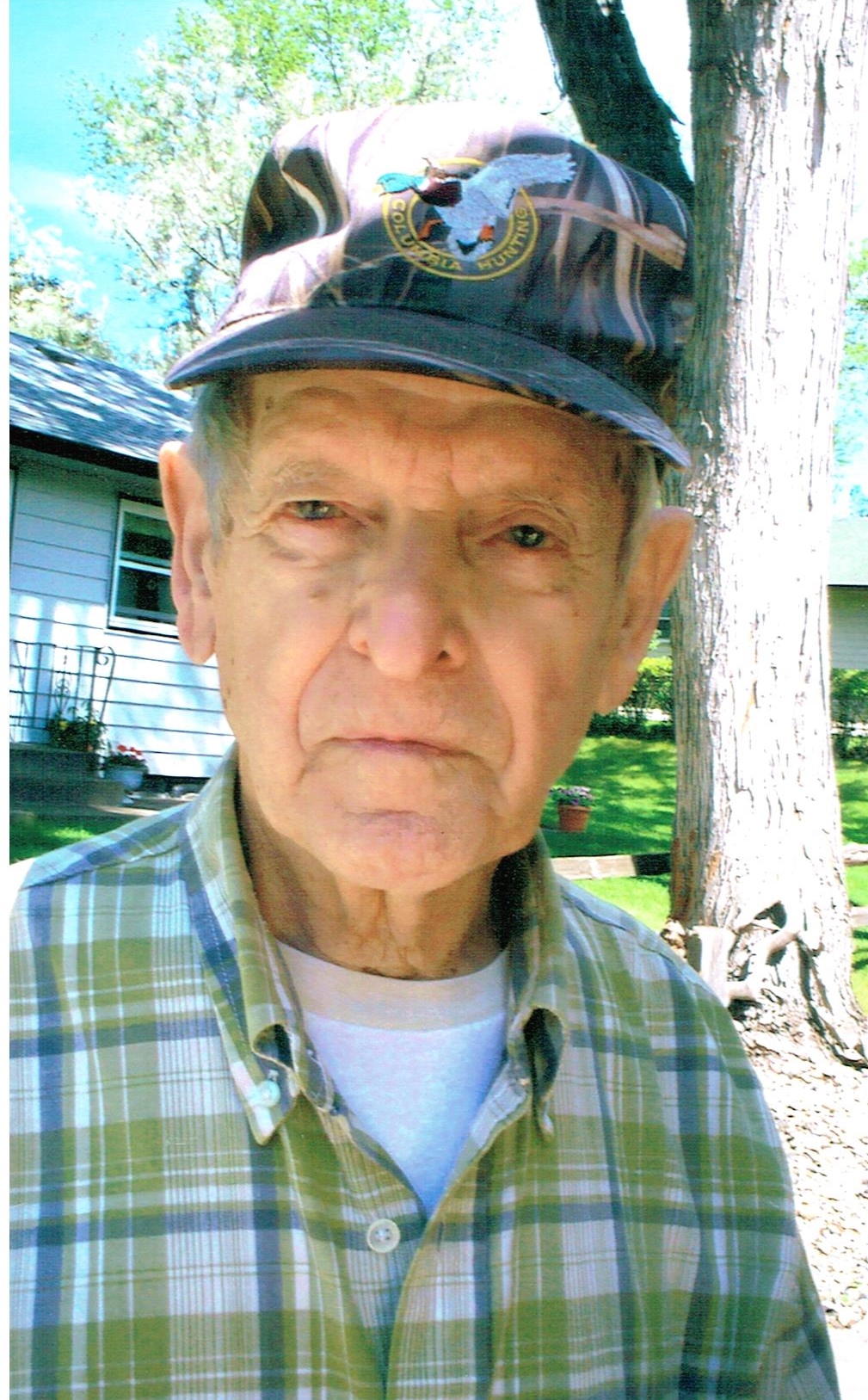 Joseph Reiter, Jr. - Print this obit
Joseph A. Reiter, Jr, 94, passed away at his home on Friday, November 24th, 2017.
Joe is survived by his wife: Peggy of Sioux Falls; two daughters: Julie (Bruce) Magnusson of Spearfish, SD and Lisa (Dwight) Vigness of Billings, MT; two grandchildren: Austin and Jacob Vigness; two great-grandchildren: Kloie and Alec Vigness; one sister: Genevieve Ament, and many nieces and nephews.
Visitation with the family present will be 5:00 - 7:00 PM Tuesday, November 28th, at Barnett-Lewis Funeral Home with a Scripture Service to follow at 7:00 PM.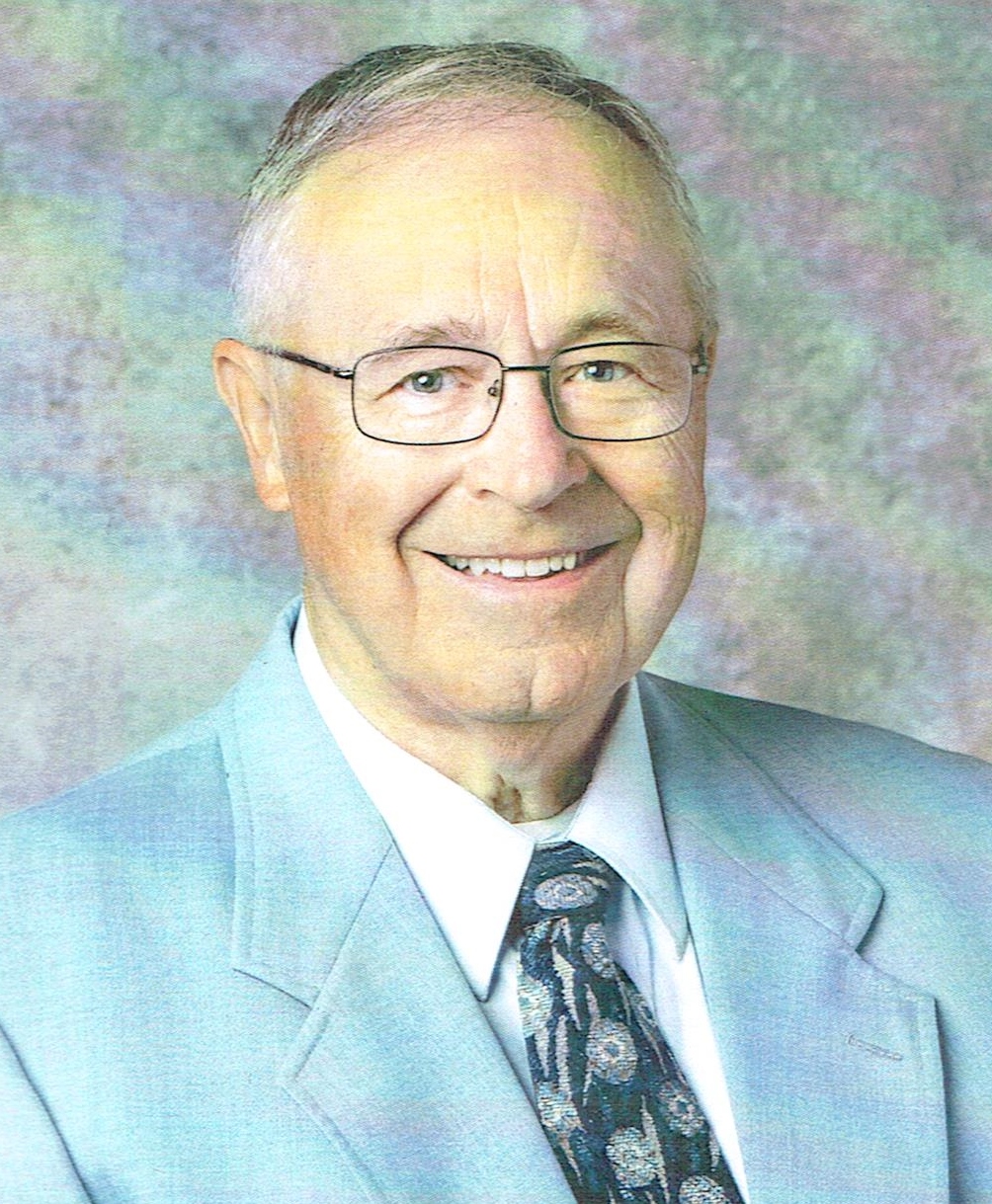 Alfred "Al" Miron - Print this obit
Alfred "Al" Miron died suddenly on November 19 at home from an apparent heart attack. Al was born on October 13, 1942 to parents Marcel and Clara (Belland) Miron in Hugo, Minnesota. He married Joan Boege on November 28, 1964 in Minneapolis, Minnesota.
Al was the second of 9 children and learned how to work hard on the family dairy farm. Al graduated from Forest Lake High School in Forest Lake, Minnesota in 1960. Recognizing the importance of education, Al went on to earn his Ph. D in Nutrition from the University of Minnesota in 1969. After farming for a short time in Hugo, Al accepted a position as an animal nutritionist and had a long career with CHS and Land O' Lakes Feeds, retiring in 2009. Along with his professional work Al continued to grow his farming operation raising corn and soybeans. His career allowed him to travel to every state except Alaska and after retirement his consulting work expanded his travel to 23 countries. He made a number of trips to Ukraine and also hosted tour groups from that country.
Al was a founding board member of the South Dakota Soil Health Coalition, on the boards for the Southeast Research Farm and the South Dakota Corn Utilization Council. He was a volunteer with the South Dakota Voices for Soil Health, the American Society of Animal Science and was instrumental in helping the NRCS implement the South Dakota Soil Health Mentor program.
Al was named the SDSU Eminent Farmer in 2016. He was deeply interested in conservation, no till farming practices and soil health. He valued and enjoyed his collaboration with his SDSU colleagues, and his friendship with Dale and Lois Devish.
Al was a long time parishioner at Cathedral of St. Joseph and volunteered as a commentator/lector. Jack of all trades and master of many he used his education to serve and used his practical mind to be our master problem solver. He will be dearly missed.
Survivors include his wife of 52 years and his children: David, James, former daughter-in-law Stacy Miron and Jennifer Puetz (Steve); grandchildren: Dustin Miron and Austin Puetz. He is also survived by brothers: Joe (Cheryl) of Grey Eagle, Minnesota, George (Pat), John (Judy), Fran (Mary Ann), Gerard (Shelly) of Hugo, Minnesota, Raymond (Margaret) of Princeton, Minnesota; and sister: Theresa Koenig (Bob) of Belle Plaine, Minnesota. He was preceded in death by his parents Marcel and Clara Belland Miron and sister Agnes Orthaus.
Visitation will be held in the Cathedral of St. Joseph at 5:30 PM Sunday November 26 and a Scripture Vigil starting at 7:00 PM. Mass of Christian Burial will be on Monday, November 27 at 10:00 AM at the Cathedral of St. Joseph, Sioux Falls, South Dakota. Memorials may be directed to Sioux Falls Catholic Schools scholarships and the Alfred and Joan Miron Endowment Fund for financial support for funeral lunches and elder care ministry.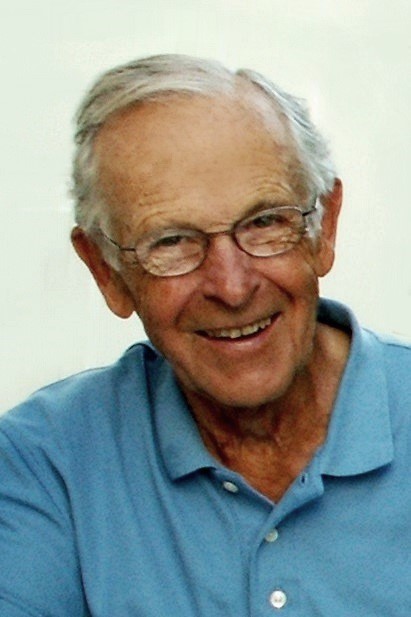 Dr. George Louis Barnett - Print this obit
Dr. George Louis (Lou) Barnett, 92, died peacefully on Sunday morning, November 19th, a week after his devoted wife of 70 years, Maggie, passed suddenly.
Born on February 18, 1925, Dr. Barnett was the son of George Richard and Ruth Bauch Barnett, who raised their lively family of nine children on Duluth Avenue. He was a devoted and active member of St. Joseph Cathedral Parish for most of his long life, singing tenor in the Cathedral Choir, attending daily mass, and serving on the church council. He graduated from Cathedral High School in 1942. He was the quarterback of the high school football team and played clarinet in the band. He was honored by Sioux Falls Catholic Schools, who named him a distinguished alumnus for his service to the community.
Because of the need for doctors during World War II, Lou enrolled in an accelerated five-year program of college and medical school. During this time, he was commissioned in the Navy Reserve.
He graduated from Creighton University Medical School at the age of 22. On June 7, 1947, two days after his graduation, Lou married his beloved Margaret Mary (Maggie) Sheets of Omaha. They met in the church choir, and enjoyed singing and dancing together throughout their long marriage.
After early years in Graceville, MN, and Fort Meade, MD, where he served as a Captain in the US Army, Lou and Maggie returned to Sioux Falls in 1955 and settled in the Cathedral Historic District. Together they raised ten children in their home, which was filled with music, fun and laughter, always open to friends and neighbors. A family physician for more than 50 years, he delivered hundreds of babies, many for generations in the same families. A soft-spoken and thoughtful man, he was patient and kind, and never raised his voice in anger.
Dr. Barnett played clarinet in the Augustana University Blue and Gold Band and played every summer with the Lennox Municipal Band. He played the baritone horn for many years for the annual Tuba Christmas Festival. He was a regular at Elmwood Golf Course until he turned 89 years old. He loved pheasant hunting with his sons and grandchildren, bagging two birds on his last outing at age 90. He enjoyed fishing for walleye and was an excellent bridge and pitch player. He practiced his clarinet every day and did the daily crossword puzzle and word jumble.
Dr. Lou is survived by his ten children: John (Shelly) of Salem, SD; Jim (Laura) of Sioux Falls; Margaret (Mike) Hooton of Pittsburgh, PA; Mary Catherine (Steve) Zahller of San Diego, CA; Bob of Pasadena, MD; Joe (Carrie) of Sioux Falls; Richard (Amy) of Sioux Falls; Bill (Jane) of Sioux Falls; Francis (Melissa) of Aberdeen and Martha Lyons of Tustin, CA.
Also mourning his loss are twenty-three grandchildren, each of whom knew they were his favorite: Chris (Mila), Matt, Pat (Janelle), Justin (Erin) Barnett; James Jr. (Tina) Barnett, Kara (Brian) Pfannenstein, Katherine (Aaron) Beckstrand, Michael Barnett; Robert Hooton, Kate (Brian) Hearn, John (Emily) Hooton, Christopher (Christina) Hooton; James Louis Zahller, Margaret Ann (Mike) Enos; Steven (Sophie Rodriguez) Barnett; Sarah (Shane) Meagher, Rachel Barnett, Maria (John) Maria; Julia, Joshua, Noah Barnett; Josephine and Thomas Lyons.
He will also be missed by his great-grandchildren: Brendan, Emma and Allison Barnett; Cameron, Caden and Joslyn Barnett; McKenna Barnett; Jameson Barnett and a baby girl due Feb. 2018; Patrick, Joseph, Thomas and Michael Pfannenstein; Madison Barnett; Margaret Barnett; Jack, Will and Finn Hearn; George, Hartley Grace and Penelope Katherine (born November 14, 2017) Hooton.
Lou is cherished by his brother, Don (Marilyn) Barnett, sister-in-law Kay Barnett, and by his many nieces and nephews of the Barnett, Williams, Harris, Sanders, Baker and Sheets families.
Friends will be welcomed by the family at the Cathedral of St. Joseph on Friday, November 24 beginning at 5:00 pm. A prayer service, followed by the Rosary, will begin at 6:30 pm. Mass of Christian Burial will be celebrated on Saturday morning at 10:00 am at St. Joseph Cathedral. Guests are invited for a luncheon after the funeral. Dr. Lou chose to donate his body to the USD Medical School. Graveside rites will be held at a later date.
Dr. Lou and Maggie loved children and supported their educations. Memorials in their names may be directed to Sioux Falls Catholic Schools, 3100 West 41st Street, Sioux Falls, SD 57105 for tuition assistance.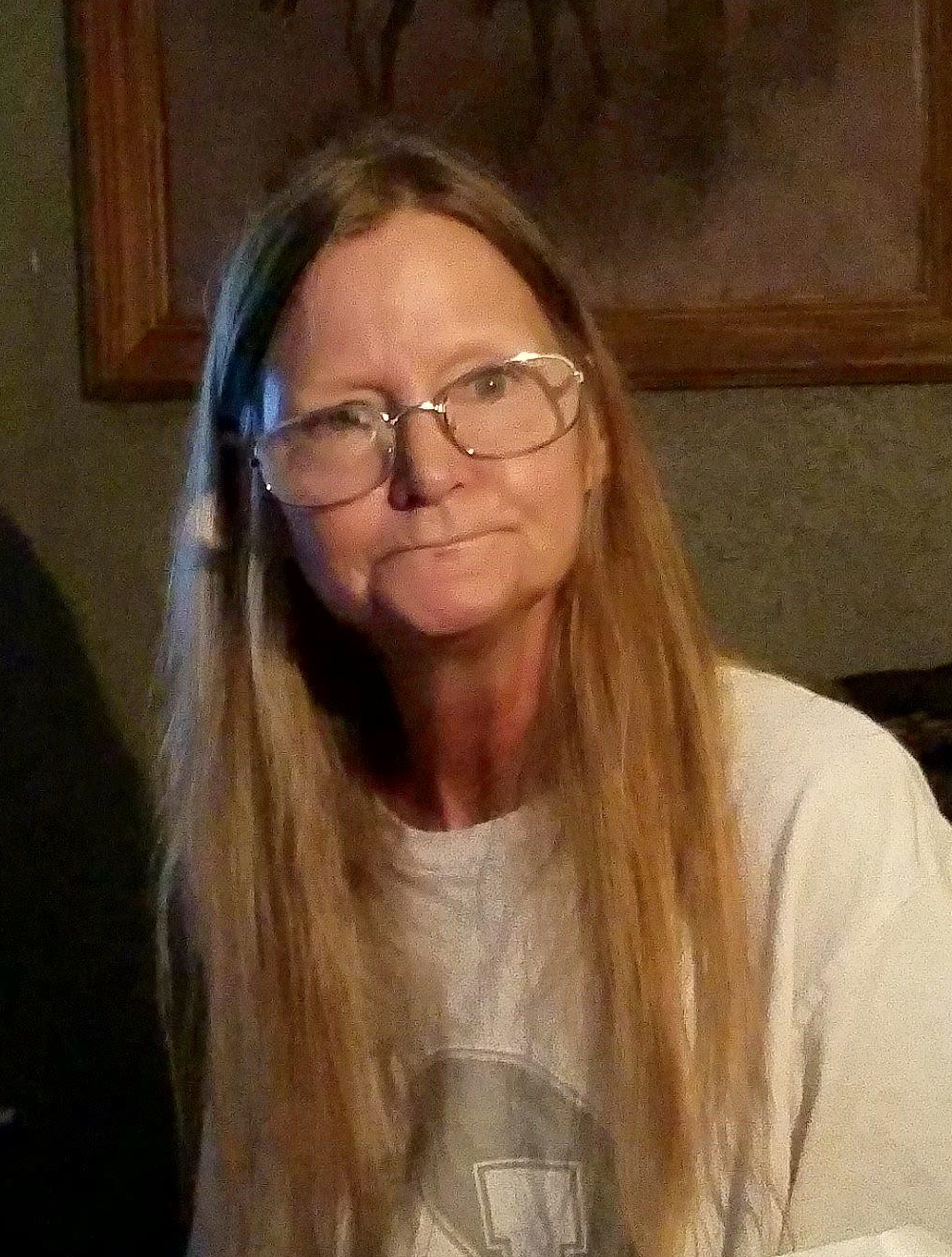 Karen Kvamme - Print this obit
Karen Reifers Kvamme, a recent resident of Larchwood, IA, and long-time resident of Brunswick, NE, passed away Thursday the 16th of November at her home in Larchwood.
Born September 11, 1959 in Michigan, Karen grew up in Sioux Falls, SD. She graduated from Washington High School in Sioux Falls, South Dakota in 1977.
Karen loved her children, family and pets, taking care of all people, and socializing with friends. She had a witty sense of humor and a wonderful smile that could light up a room.
Karen is preceded in death by her parents Bud and Casey, brothers Michael and David, and husband Bernie Kvamme.
She is survived by her daughter: Melissa (Jay) Staebell of Sioux Falls, SD; son: Bailey Kvamme of Norfolk, NE.; and daughter: Megan (Nathan) Phillips of Harrisburg, SD; as well as her sister: LeAnn Reifers of Plainview, NE.; and brother Greg Reifers of Hawaii. The Barnett-Lewis Funeral Home Inc., Sioux Falls, has been entrusted with arrangements.
Visitation will be Monday November 20 5:00 PM at Barnett-Lewis Funeral Home with a Memorial Service at 7:00 PM.