Click here to view Archived Services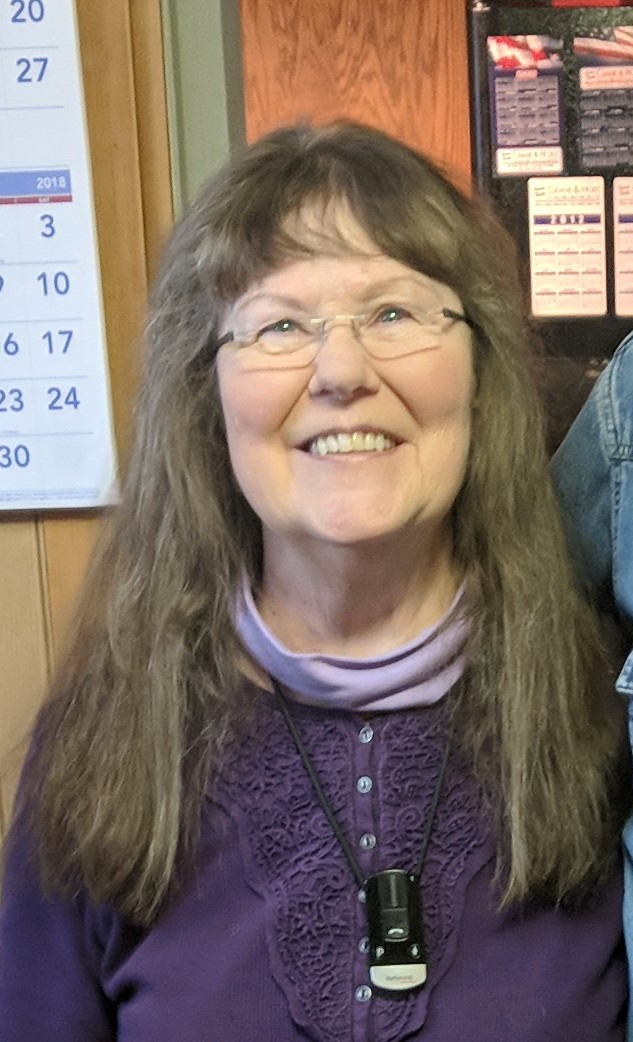 Jacquette "Jakki" Neuroth - Print this obit
Jacquette "Jakki" J. Neuroth passed away peacefully with friends by her side March 19, 2019. Jakki was born on July 9, 1951 to Edward (Gene) Neuroth and LaVella (Hoard) Neuroth in Sioux Falls, SD.
Graduating from Washington High School in 1969, and Augustan in 1980, Jakki was married to Robert "Bob" Winder, they made their home in Sioux Falls, SD.
Jakki worked as a bookkeeper for various companies, while starting her own business, JJ's Tax Service. She worked at Sioux Falls Crane & Hoist, Inc. until the time of her death. Jakki loved to go for walks, hiking, reading, and bird watching. She liked being out in nature and spending time with friends & family. Especially spending lots of time with her dogs.
Jakki was a kind hearted and true friend and will be missed deeply.
Left to cherish her memory are her husband: Robert (Bob) Winder; a longtime friend: Patricia (Patty) DeLay; brothers: Kerry, Victor, Jamie and William; and sisters: Michele, Teresa, and Christy. She was preceded in death by her parents, Edward (Gene) Neuroth and LaVella (Hoard) Neuroth and a brother, David.
Family present visitation will be Wednesday, March 27 5:00 PM - 8:00 PM at Barnett-Lewis Funeral Home.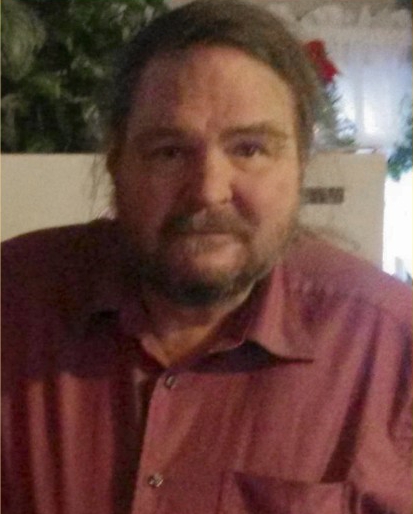 David Dominic Neuroth - Print this obit
David Dominic Neuroth Sr. age 66, passed away peacefully on March 16, 2019. David Neuroth was born December 2, 1952 in Sioux Falls, SD to Edmond Eugene "Gene" and LaVella Jean (Hoard) Neuroth, the third of 9 children.
David graduated from Washington High School in 1970 with an Art Scholarship. He then attended University of Nebraska where he also volunteered at the Boys Club teaching the kids artwork. He moved to California and worked for Disney as an animated cartoonist. His art work will live on.
David married Kathleen Marie Reardon in 1976 and they had 3 children. He worked as a Teamster, then managed apartments in southern California before moving back to Sioux Falls, SD. He opened a repair shop for T.V./VCR repair and sales out of his home to stay close to his family. He was heralded as an honest businessman for his reasonably priced repairs even appearing on the news for it. David loved his family, spending time with each member as often as possible. They thought of him as an adventurer.
David is survived by a son: Jacob Michael Neuroth; and a daughter: Rebecca Ann Neuroth, both of Sioux Falls; his siblings: Kerry Neuroth (Ft. Lauderdale, FL), Jaquetta "Jakki" Neuroth (SF, SD), Victor Neuroth (SF, SD), Michele "Mikki" Neuroth (Humbolt, SD), Teresa Neuroth (Aurora, CO), Jamie Neuroth (SF, SD), William Neuroth (SF, SD), and Christy Neuroth (Humbolt, SD). Lastly, 4 grandchildren: Trenton, Lovella, Jaden, and Isabella Neuroth. He had many nieces and nephews he was also close to. He was preceded in death by his parents, Gene and LaVella Neuroth, his ex-wife Kathleen Reardon, and his son David Neuroth, Jr. David Sr. also died just a few short days before his beloved sister Jakki Neuroth.
Family present visitation will be Wednesday, March 27, 5:00 PM – 8:00 PM at Barnett-Lewis Funeral Home.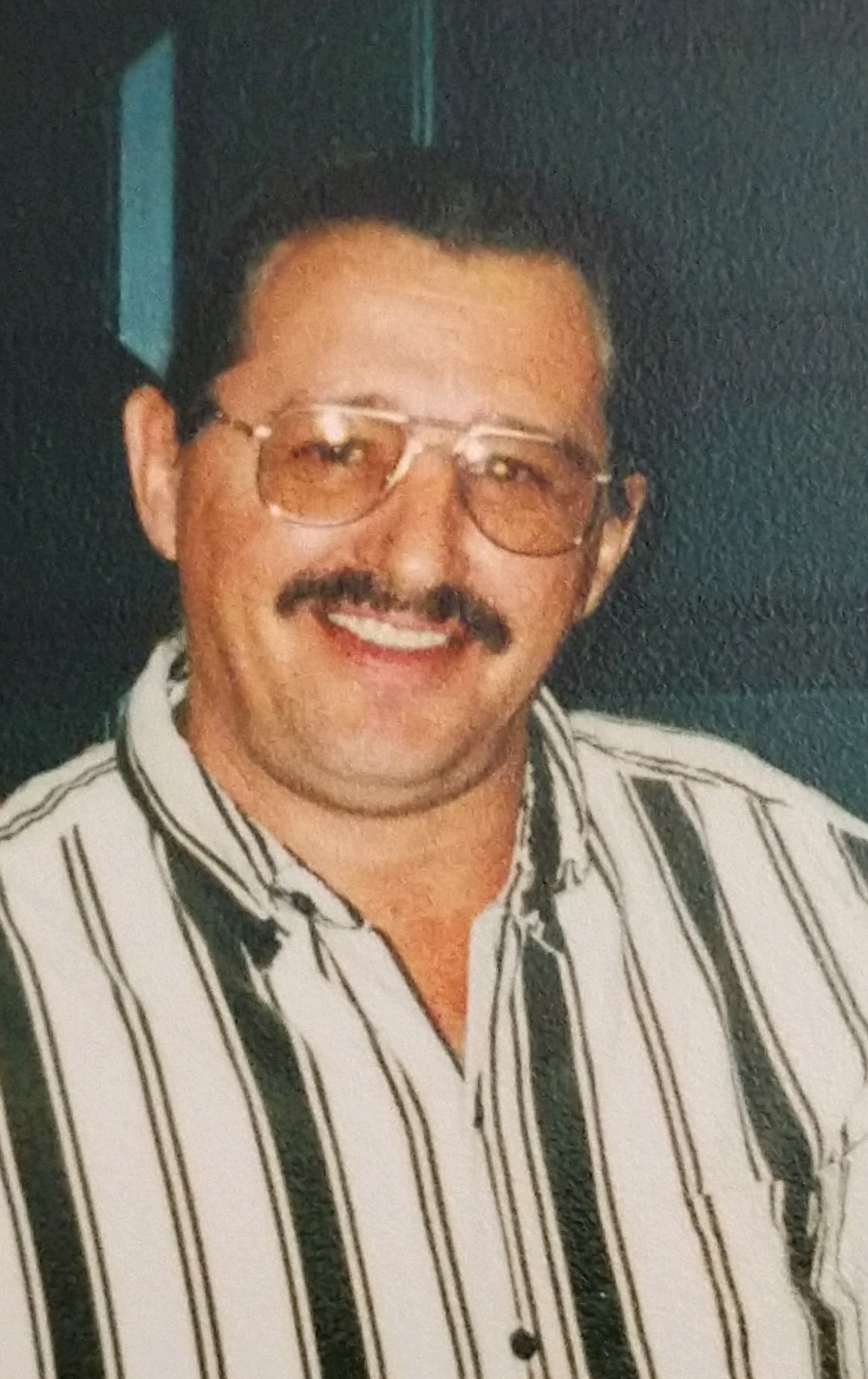 Anthony "Tony" Osiecki, Jr. - Print this obit
Anthony "Tony" Osiecki Jr., 66, passed away February 3, 2019, at North Mountain Medical Center and Hospice in Phoenix Arizona. He was born August 2, 1952 in Sioux Falls, SD to Anthony and Marcella Osiecki.
In 1972 he enlisted in the navy had his basic training in Great Lakes, ILL.
He was on the USS Kitty Hawk stationed in San Diego California.
Tony had a severe motorcycle accident that left him disabled and lived the rest of his life in Arizona.
Tony is survived by his daughter: Crystal Osiecki, Tempe, Arizona; mother: Marcella "Sally" Osiecki; sisters: Monica (Bruce) Stockwell, Humboldt, Rhonda (Bob) Graham, Sioux Falls, and Barb Osiecki, Sioux Falls; grandchildren: Tony III, Vivian, and Shane Osiecki.. He was preceded in death by his father, and grandson, D'angelo.
Visitation will be Saturday, March 16, 9:30 AM with a Mass of Christian Burial at 10:30 AM at St. George Catholic Church in Hartford.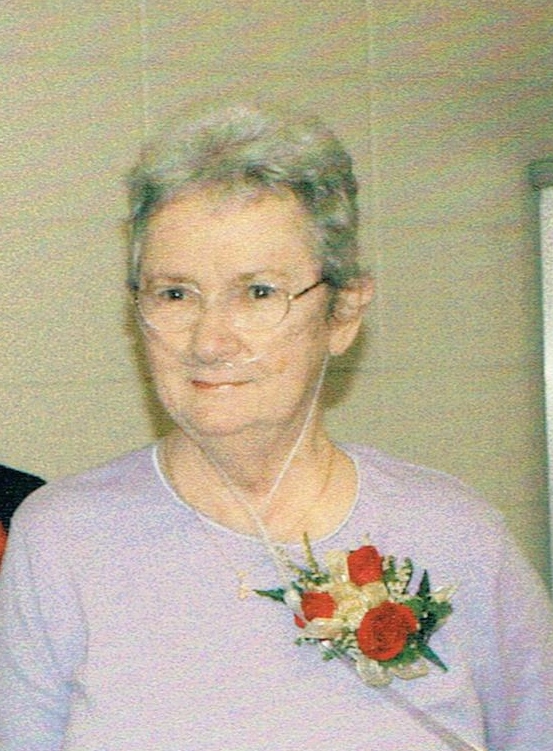 Lois F. Zimmer - Print this obit
Lois F. (O'Brien) Zimmer, 78, passed away March 6, 2019 at the Dells Nursing and Rehabilitation Center surrounded by many family members. She was born August 9, 1940 to Robert W. and Cecilia F. (Weinacht) O'Brien on the family farm near Ellis, SD.

Lois graduated from St. Joseph Cathedral High School in 1958. She attended Mount Marty College in Yankton, SD and worked at Pepsi Cola Company as a bookkeeper after college. She married Gene L. Zimmer on October 11, 1960 in Sioux Falls, SD. They farmed north of Humboldt, SD until Gene was activated with the South Dakota National Guard. Lois lived her life as a loving housewife and mother. She enjoyed her spare time selling Avon products. Some of her favorite hobbies were crocheting, quilting and sewing.

Lois is survived by three sons: Donald, Sturtevant, WI, Neal, Sioux Falls, SD, and Carl, Garretson, SD; five daughters: Marbenette (Mario) Watt, Sheridan, WY, Colleen Cressman, Laurie Bennett, both of Garretson, SD, Katie (Ron) Mireau, Ellsworth, WI, and Cecilia (Matt) Schmidt, Sioux Falls, SD; 27 grandchildren and 22 great-grandchildren; two brothers: Robert (Peggy), Dell Rapids, SD and Don (Anne), Warner Robins, GA and one sister: Vernie (Ron) Feldhaus, Bloomington, MN. She is preceded in death by her husband, her parents, one brother, Gerald (Jerry) and two infant sisters, Wanda Jean and Mary Kay.

Visitation will be Sunday, March 10, 4:00 PM at Barnett-Lewis Funeral Home with a Scripture Vigil and Rosary at 6:30 PM. Mass of Christian Burial will be Monday, March 11, 10:00 AM at the Cathedral of St. Joseph with Burial to follow at St. Mary's Cemetery in Dell Rapids.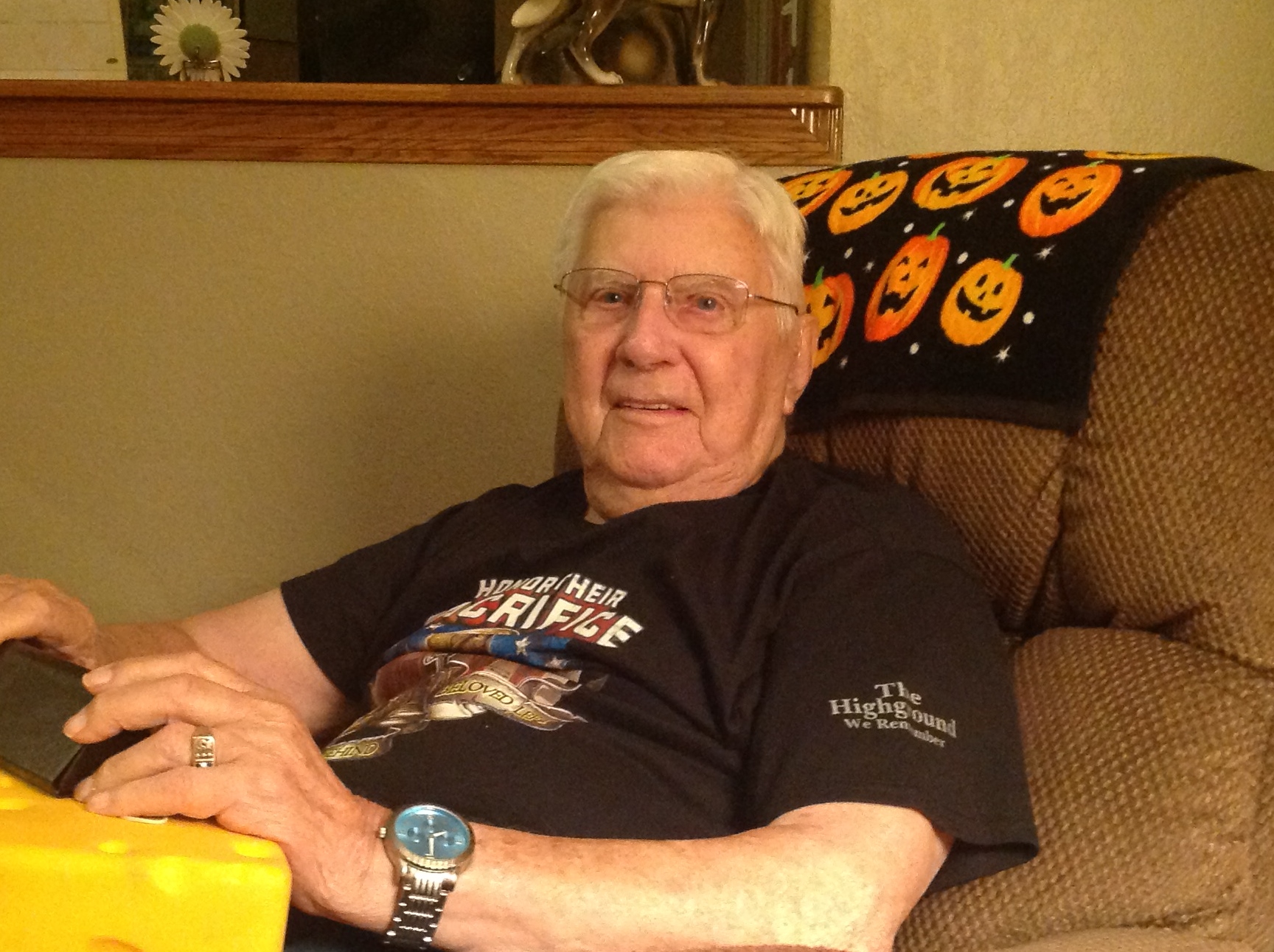 Wayne "Bud" Coffin - Print this obit
Wayne "Bud" Coffin, 99, passed away Saturday, March 2, 2019 at the Dougherty Hospice House in Sioux Falls. Bud was born on April 25, 1919 in Eau Claire, Wisconsin to Alexander and Julia (Myrvold) Coffin. He attended at graduated high school in Neillsville, Wisconsin in 1937.
Bud enlisted in the Army in 1942 and received an honorable medical discharge
in 1943. Bud owned and operated a Chevy dealership for several years before becoming a Hiram Walker Representative; a position he faithfully held for 24 years.
In 1945, Bud was married to Alice Ibinger. On December 11, 1991, Bud was united in marriage to Rosalie Mathison. Bud was a member of the Elks Club, Moose Lodge, VFW and was active with the DAV. Bud enjoyed fishing, clothes shopping, tool shopping and especial enjoyed shopping for cars.
Bud is survived by his wife; Rose, the mother of his children: Alice; children: Barb (Rich) Case, Rick (Debbie) Coffin, Dan (Chirsty) Coffin, Mike Coffin and Lori Poquette (Patrick McRaith); 10 grandchildren and 10 great-grandchildren; a sister: Ruth Solie; several nieces and nephews; and many life-long friends. Bud was preceded in death by his parents, a brother: Stan Coffin, a sister: Jen Childs; a sister: Doris Schwellenbach; and a daughter: Patti Diethelm.
Visitation will be Thursday, March 7, 5:00 PM at
Barnett-Lewis Funeral Home with a Scripture
Vigil at 7:00 PM. Mass of Christian Burial will be
Friday, March 8, 10:00 AM at St. Lambert
Church. Burial will be held at Fort Snelling
National Cemetery.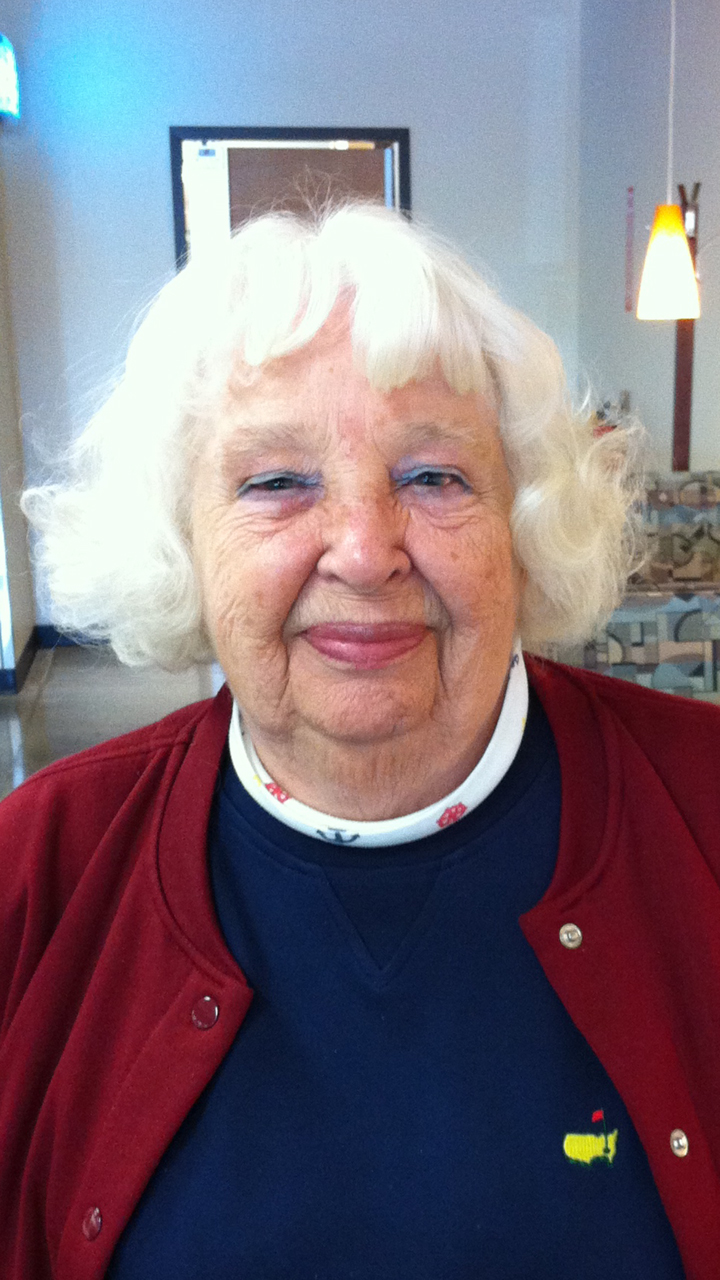 Yvonne Richards - Print this obit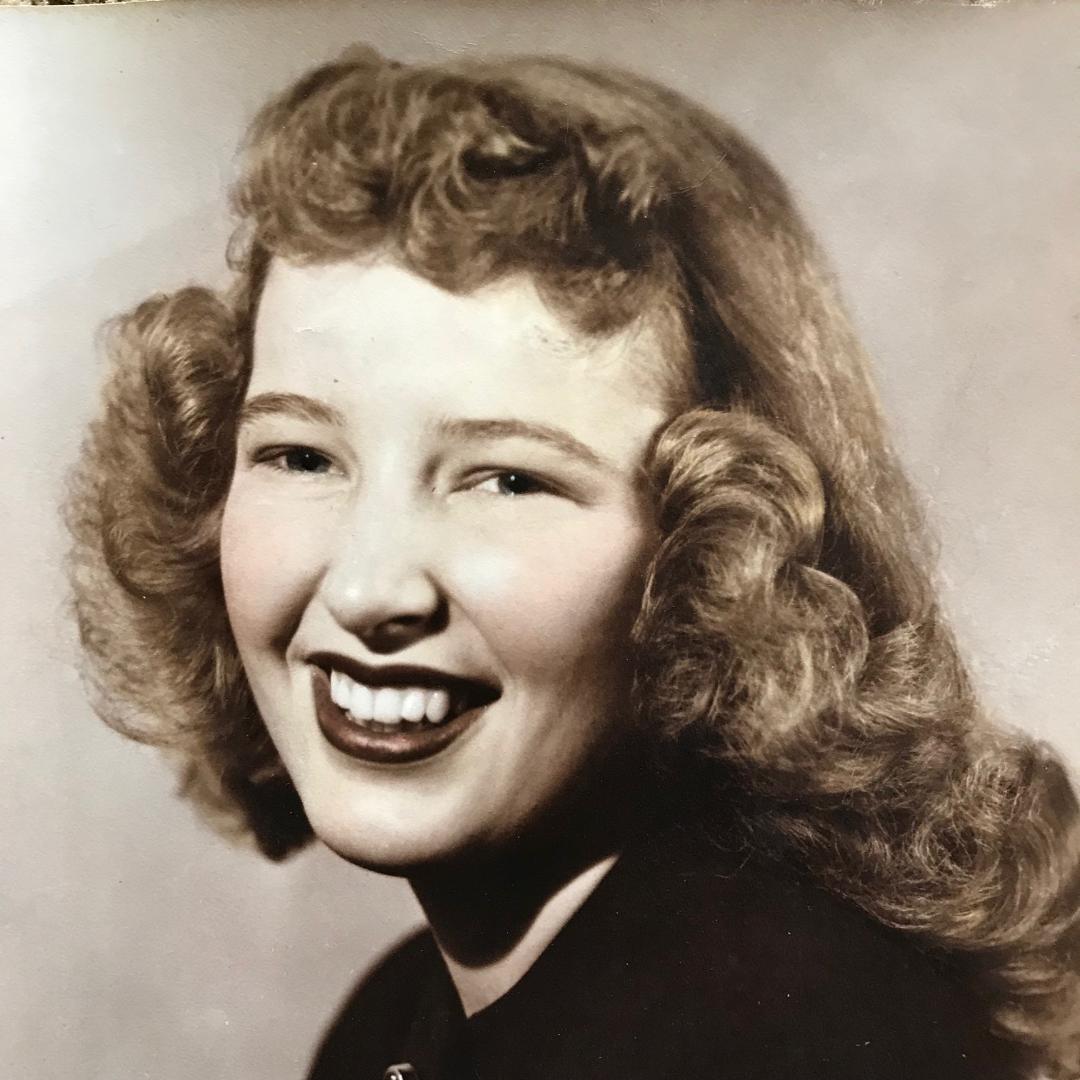 Yvonne Richards - Print this obit
Yvonne (Vonnie) Richards passed away peacefully at 92 at her home on Wednesday February 20, 2019.
Yvonne Dorothy Mell was born November 21, 1926 in St. Cloud Minnesota to Harry & Bernice Mell. Although born in Minnesota she spent her school years in Sioux Falls, attending Longfellow Jr. High, and Washington High School, where she graduated in 1944. Following graduation, she attended secretarial school, after which she landed a job in the secretarial pool at Morrell's. She married W.O. Richards on September 4, 1947. Upon the arrival of her first child, Melani in 1950, she left work to become a homemaker and remained so for the births of Dan in 1952, and twins, Nancy and Billy in 1955. In 1960 she returned to work as a secretary in the Sioux Falls School system, working initially part-time at Emerson, then Jane Adams elementary schools. From Jane Adams she moved to Mark Twain Elementary, working full time, where she remained until she retired in 1988. She thoroughly enjoyed her work in the school system, interacting with young people and fostering special relationships among her colleagues.
She was devoted to her family, enjoyed her children and grandchildren. During her working years she competed in league bowling at Suburban Lanes, and was quite a good bowler. She loved sports, and followed baseball (her favorite), football and golf. She was an avid bridge player, and over the years was a member of several bridge clubs. Playing cards was also a favorite family pastime and she was a fierce competitor at the family card table, showing no mercy towards fellow competitors! For a number of years she took an annual trip to Las Vegas during spring break with some of her old high school girlfriends which was a fun excursion for all. In later years she took up bingo and enjoyed meeting friends there and exchanging tidbits of their lives and local happenings.
She was preceded in death by her beloved husband Bill, and is survived by her children: Melani, Dan, Nancy and Bill; and grandchildren: Abe, Jessica, Emily and Parley (Melani), Brian and Jason (Dan), and Shannon (Bill). As per her wishes, there will be no funeral. The family will hold a memorial at a time and location yet to be determined. That information will be posted at www.barnett-lewis.com, after details have been finalized. barnett-lewis.com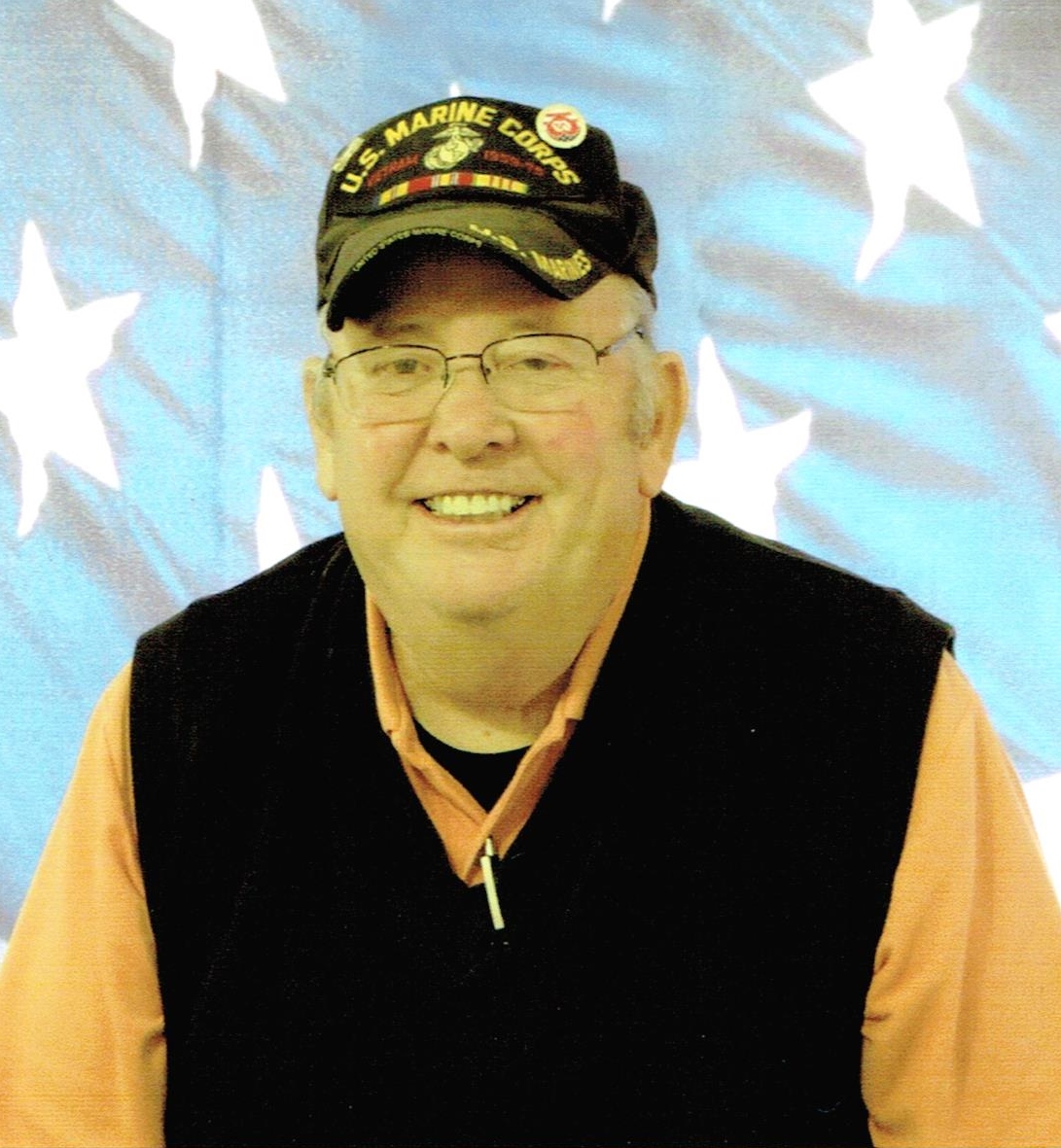 James "Jim" Flannery - Print this obit
On February 22, 2019, the Lord called James Francis Flannery to heaven. He peacefully made the transition home as his wife and children surrounded him with love and tenderly held his hands in his room at the Good Samaritan Village in Sioux Falls, SD.
If you knew Jim, you knew he was a very proud Marine. While fighting for his country in Vietnam, he was unfortunately exposed to Agent Orange, which resulted in a diagnosis of Parkinson's Disease later in life…and ultimately his passing.
Jim choose to focus on the brighter side of life and helped everyone else do so as well as he spent most of his 75 years on earth cracking jokes, playing pranks and making those around him smile and laugh. It's how he earned his nickname "Giggling Jim".
Jim was born June 13, 1943 in Sioux Falls, SD to Francis and Mae (Sweeney) Flannery. He grew up in Worthington, MN on a turkey farm with his two sisters, Barb Willey and Jean (George) Bronaugh and one brother, Joe (Pam) Flannery. He attended Notre Dame Minor Seminary in South Bend, IN before transferring back home to graduate in the inaugural class from O'Gorman High School in 1962.
On May 6, 1967, Jim married Marleen Nelson and moved to Minneapolis, MN where they lived for six years. Together, they had six children who he enjoyed bragging about. When someone would comment how beautiful his kids were, he'd say "They get their good looks from their Mom because I still got mine." and chuckle.
Jim had a persevering entrepreneurial spirit and inspired this mindset in his children. He had several small businesses throughout the years and was successful in making everyone around him feel important and welcome. After returning to Sioux Falls he began working at John Morrell. He was later employed at Augustana College for many years, followed by working his retirement years at Sanford Hospital as a Valet.
As much as he loved cheering on his Minnesota Vikings and Notre Dame, he cheered even louder for his kids and grandkids in their sports and activities. Because as the saying goes, behind every good kid is a great Dad. He was always in the stands, on the sidelines, in the audience, or in the car driving them to their various activities. When his youngest son's soccer team needed a coach, Jim was the first to volunteer despite knowing nothing about the sport– he then drove to the library to rent a VHS tape to learn all he could about soccer and continued to coach him for years.
You knew when Jim was around because there was always laughter in the air. He was the king of cheesy "Dad Jokes". It's not clear who laughed louder – those he was telling the jokes to or Jim cracking himself up. He was warm, friendly, positive and always up for a good time. Jim loved being outdoors, whether going for walks or riding his bike or playing catch with his kids and grandkids in the back yard or just sitting on the patio on a quiet afternoon. Jim could always be found on the dance floor at all the family weddings. He'd be swinging and twirling his daughters or wife around with tons of laughs and smiles.
He was always available to watch his grandkids. As babies, they all took turns napping on Grandpa while he also snuck in a nap. As they grew, his grandkids would wait patiently to "ride the horse to the candy store". Grandpa didn't just give you a small piece of candy, he made it a whole experience…and he always gave you the giant candy bar.
Jim was proud to be Irish. He was proud to be a Marine. He was proud of his South Dakota garden tomatoes (they were the best). However, family was his number one pride and joy. He was a devoted husband for 52 years to Marleen (Nelson). He was a supportive father of Mary (Duane) Fritz, Patty (Joe) Lucey, Jim, Julie (Bob) Allen, Theresa (Bobby) Kramer and Michael. He was a fun loving grandpa to Connor, DJ, Maxwell, Hayden Raeya, Katelyn, Gavin, Finn, Jaron, Jake and Charlie. Jim has an extensive family of in-laws, cousins, nieces & nephews. Jim used to say, "Of all my wife's relatives, I like me the best " followed by a loud laugh. And of course, a little giggle.
Another saying Jim was fond of, that was actually more like his motto as he had it printed on his business cards, was "Whenever you have a choice between being right or being kind, pick the later, because eternity lasts forever." We all know which one Jim picked as his love and kindness will forever be in our hearts. Right next to his dadtastically wonderful giggle.
Predeceased by his father, mother, brother-in-law (Cliff Willey) father-in-law (Martin Nelson) and mother-in-law (Eileen Carmody Nelson)
In lieu of flowers, please make a donation to the South Dakota Parkinson Foundation www.southdakotaparkinson.org/
donate/4591343902
Family would like to send our sincere appreciation to all of the staff at the VA Hospital in Sioux Falls and Good Samaritan Village on Marion Road for all of their assistance, love, support, kindness and empathy over the past 4 years.
A private viewing for the immediate family members took place on Saturday, February 23rd at Barnett-Lewis Funeral Home. http://www.barnett-lewis.com
Everyone who knew Jim is welcome to join our family in a Celebration of Life for an Irish Wake open house on Sunday, March 3 from 2:00 – 5:00 pm at the family's restaurant, Ode to Food & Drinks, 300 N. Cherapa Place in Sioux Falls. www.odetofoodanddrinks.com/contact-us
The Funeral Mass will be on Monday, March 4 at 10:00 am at Christ the King Catholic Church located at 1501 W. 26th Street in Sioux Falls, SD http://www.ctkparish-sf.org/ A luncheon will follow the service in the Church Community Center.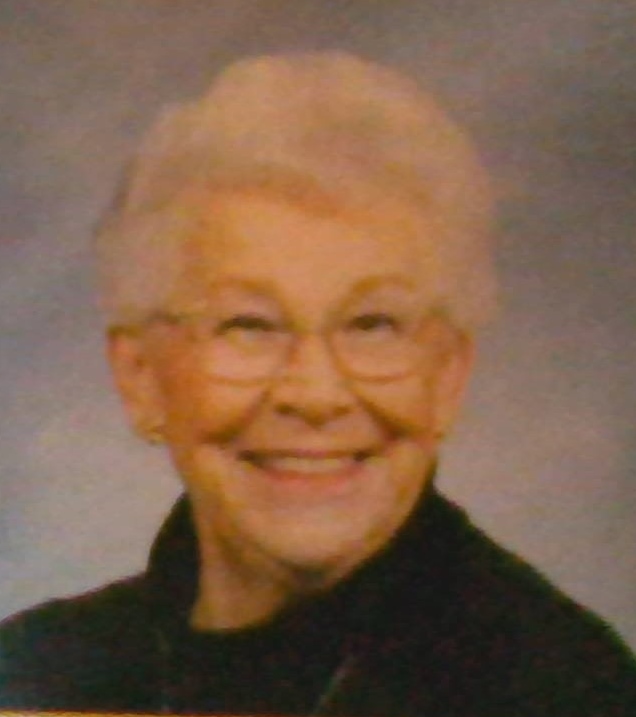 Mary Alice Gardner - Print this obit
Mary Alice Gardner, 92, passed away peacefully on February 16, 2019.
Mary Alice was born May 5, 1926 to William S. and Harriet Mae (Askew) McKemie in Atlanta, GA.
Mary graduated from the University of Cincinnati, OH where she met and married Arthur J. Gardner on January 10, 1948. The couple lived in various places due to the Air Force which Arthur (Jack) retired as Major in 1970 and stayed in Rapid City, SD. She enjoyed bridge and golf as well as volunteering for various organizations. While in Rapid City, she also taught school as a substitute and later as full-time teacher.
She is preceded in death by her loving husband, Jack Gardner in 1997, her parents, and other relatives and friends.
She was blessed to have three children: Mark (Linda) Gardner, (Las Vegas, NV), Paige (Scott) Boyd, (Myrtle Beach, SC), and Janet Lynne (Dale) Nelson (Sioux Falls, SD). She was also blessed with three grandchildren: Zeb Gardner, (Buhl, MN), Derrick (Jessica) Nelson, and Adam Nelson, who blessed her with two great-grandchildren: Jack and Ada.
As per Mary Alice's wishes, there will be no funeral and will be cremated to join her husband in the memory garden of her church St. Theodore Episcopal Church, Bella Vista, AR.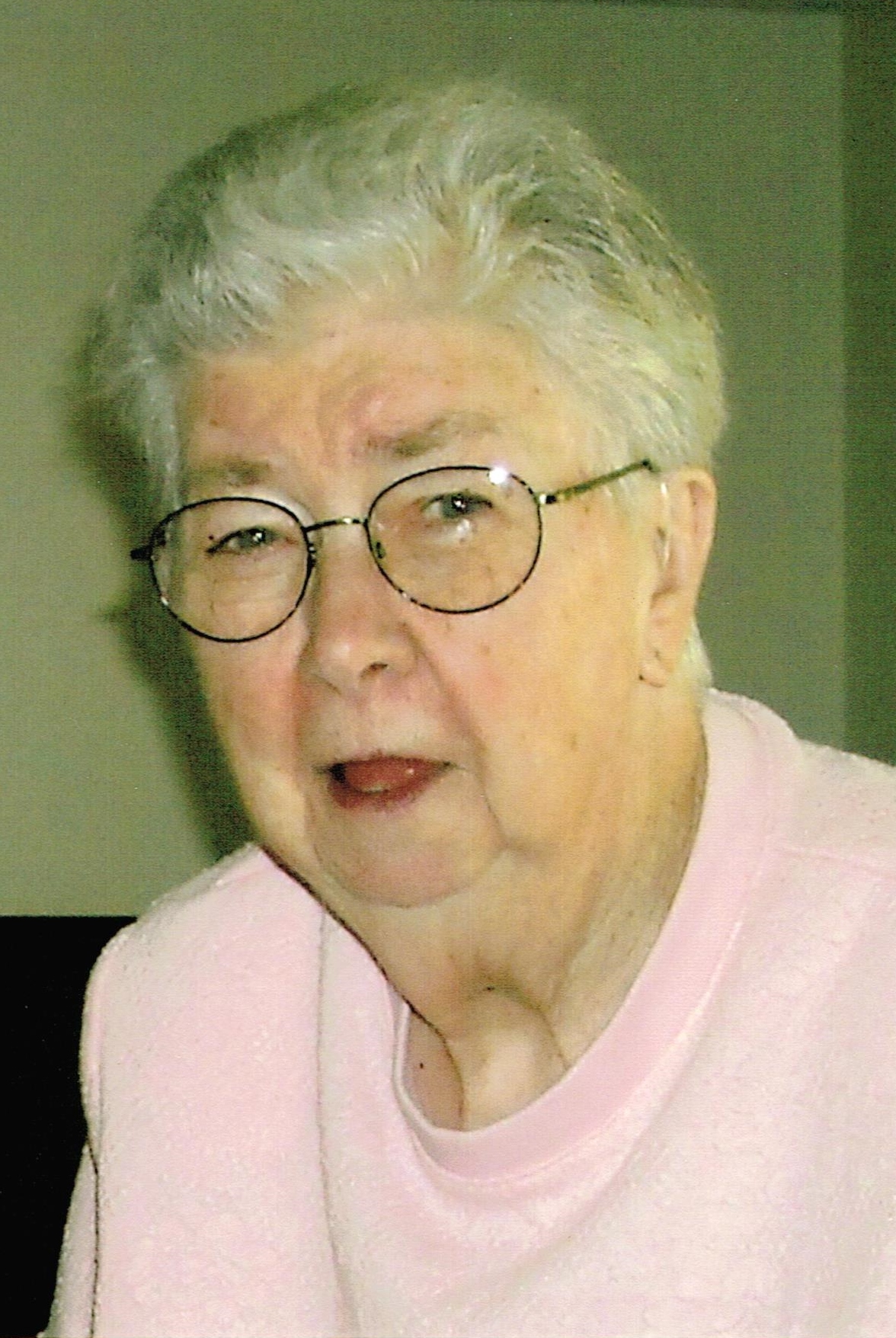 Irene Ann Peters - Print this obit
Irene Ann Peters passed away on February 1, 2019. Irene was born in Hamlin County, South Dakota on August 8, 1927 to Charles and Margaret (Kaiser) Mack. She married Thomas Peters in Waverly, South Dakota on December 27, 1949. Together, they had four children: Thomas, Barbara, Gregory, and Kathryn.
Irene worked as a telephone operator for Northwestern Bell and AT&T. She was a great operator and worked diligently for 35 years. Throughout her life, Irene was a part of the Telephone Pioneers and was proud to be a member of St. Mary Church. Irene had many joys in her life; quilting, sewing, and reading were just a few. However, Irene's favorite activity was spending time with her grandchildren.
Irene was preceded in death by her parents: Charles and Margaret (Kaiser) Mack, her husband: Thomas Peters; brother: Edmund Mack; and sister: Edmunda Hopkins.
Those grateful to have shared her life are her children: Thomas Peters II, Barbara Peters, Gregory Peters, and Kathryn Gillen; sisters: Colette Norbeck and Mary Ann Wonderlin, six grandchildren, thirteen great-grandchildren, and one great-great-grandchild, and her nieces and nephews.
Visitation will be Wednesday, February 6, 5:00 PM at Barnett-Lewis Funeral Home with a Scripture Vigil at 6:30 PM followed by the Rosary. Memorial Mass of Christian Burial will be Thursday, February 7, 10:30 AM at St. Mary Church.