Click here to view Archived Services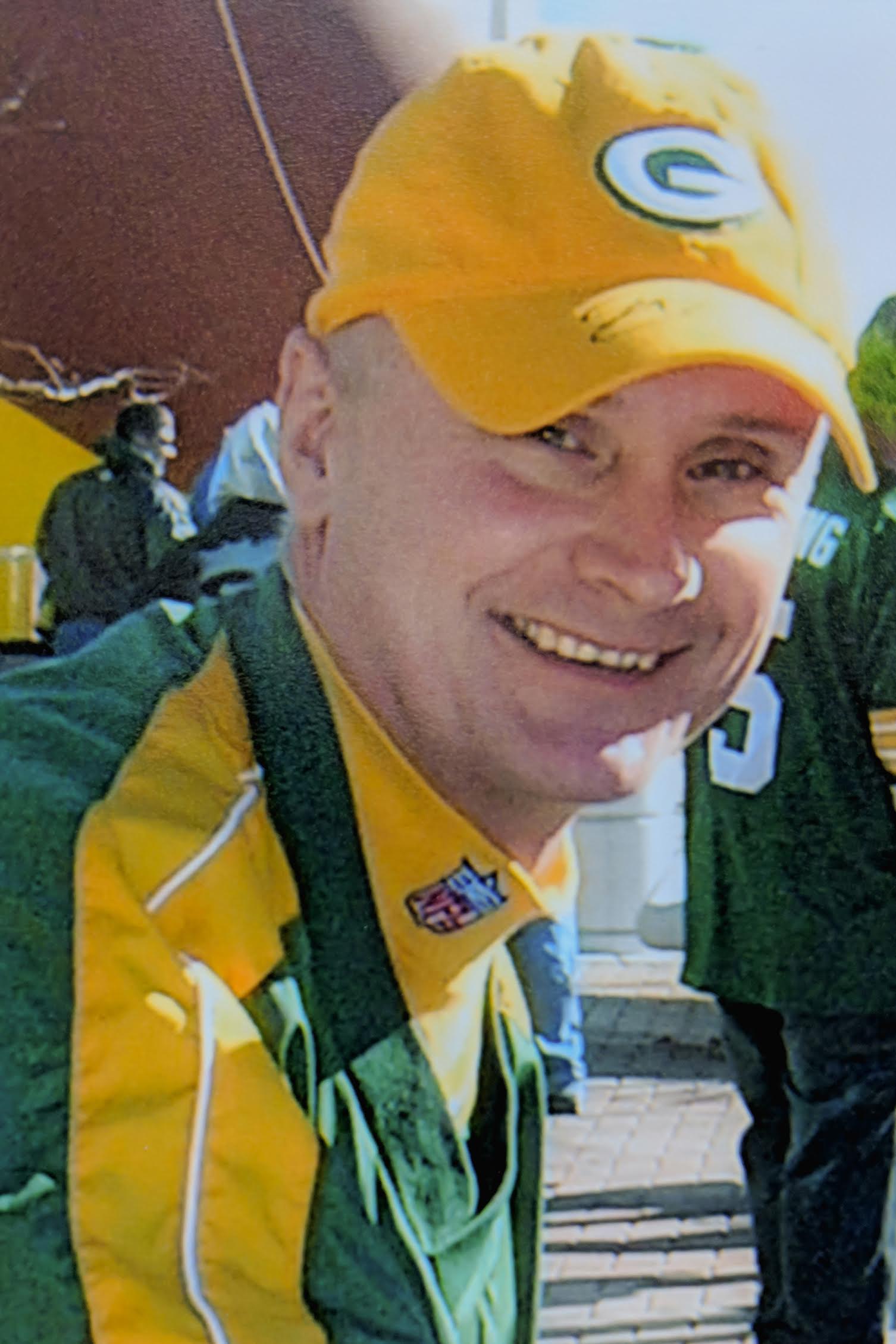 Norman Roger Stone - Print this obit
Norm Stone, Sioux Falls, SD, made his journey home on February 14, 2018.
Norman Roger Stone was born April 3, 1964 to Roger and Alva (Olson) Stone in Sturgis, SD. After graduating from Sturgis High School in 1982, Norm attended South Dakota State University where he was a drummer in the marching band and studied biology, and later University of Nebraska, Lincoln where he studied education, earning his master's degree in 1990. Following graduation, Norm was deployed to Saudi Arabia for Operation Desert Storm during the Gulf War where he was a medic in the Army National Guard of Vermillion, SD.
Upon returning from Saudi Arabia, Norm met Juli in 1991. They were married June 17, 1995, with Norm also giving commitment rings to her three daughters, Whitney, Morgan, and Mallory. His daughter Tatum, born in 2000, was a prayer come true. He has always called her his little sweet pea.
Norm's career in athletic training began with the Sioux Falls Skyforce basketball team as the head trainer. After Skyforce, he worked for Avera McKennan Acceleration Program, and finally spent the remainder of his career with Orthopedic Institute (OI) where he was also the head trainer with the Sioux Falls Storm. Norm cherished his time as a trainer for Sioux Falls sports and was respected in the athletic community.
While working at OI, Norm made the brave decision to re-enlist in the Army. He joined the 2nd 361st Reserve Unit in Sioux Falls as a medic. In early 2003, Norm was deployed to Fort Carson, CO where he trained army units heading overseas. This deployment lasted for two years and was eventually followed by two additional year-long deployments to Fort Bliss in El Paso, TX. Norm was incredibly passionate about his military family, a group that would do anything for each other.
Outside of work and military life, Norm, an avid Packer fan, considered Brett Farve his hero. His trips to Lambeau Field were some of the most memorable of his life. He also enjoyed golf and coaching Tatum's softball team. And, anyone who knew him understood he whole-heartedly believed in Sasquatch. He loved music, especially hair bands, and played a pretty wicked air guitar.
Norm was a devoted son, husband, father, brother, and friend. He was fun, charismatic, lived to tell jokes, and had an undeniable enthusiasm for helping anyone in need. People loved being around him. Though he leaves behind countless friends and a family who loved him dearly, Norm would say, he's now 'Livin' the dream.'
He is survived by his father: Roger Stone, Sturgis, SD; his brother: Michael (Steve Linman) Lekberg, Fruitdale, SD; Juli Willey, Sioux Falls, SD; and his daughters: Tatum Stone, Sioux Falls, SD, Whitney (Brent) Schuettpelz, Denver, CO, Morgan (Austin) Haberer, Sioux Falls, SD, and Mallory Parks, Sioux Falls, SD. He was preceded in death by his mother, Alva Stone.
Visitation will be Wednesday, February 21, 9:00 AM at Peace Lutheran Church with a Funeral Service at 9:30 AM. A private family burial will take place at the Black Hills National Cemetery in Sturgis, SD.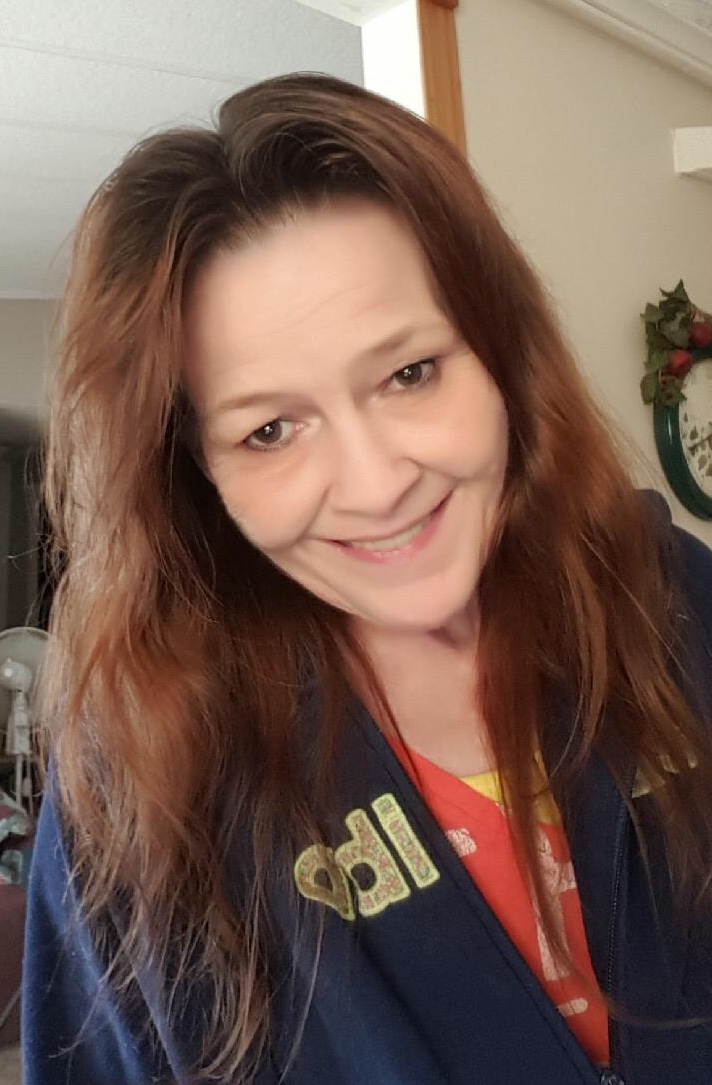 Carmen Marie Niesen - Print this obit
Carmen Niesen, 63, of Sioux Falls died Monday afternoon, February 12, at her home. Carmen was born October 5, 1955 in Isanti, MN to Norbert and Delores Dissing. She grew up in Isanti and graduated from Cambridge High School in 1973. Carmen was united in marriage to Michael Niesen on April 05, 1985. From this union, they had 3 children: Matthew, Kelly, and Chad.
Carmen was employed by CSD Relay before her retirement in 2010. Carmen enjoyed spending time with her friends and family, fishing, and camping.
Carmen is survived by her husband: Mike, of Sioux Falls; Children: Matthew (Jennifer) Niesen of Clara City, MN, Kelly (Shawn) Heesch of Sioux Falls, SD, and Chad Niesen also of Sioux Falls, SD; Grandchildren: Keyanna, Noah, Brielle, and Miles; Siblings, and several nieces and nephews. Carmen was preceded in death by her parents and grandparents.
A memorial service will be provided at a future date.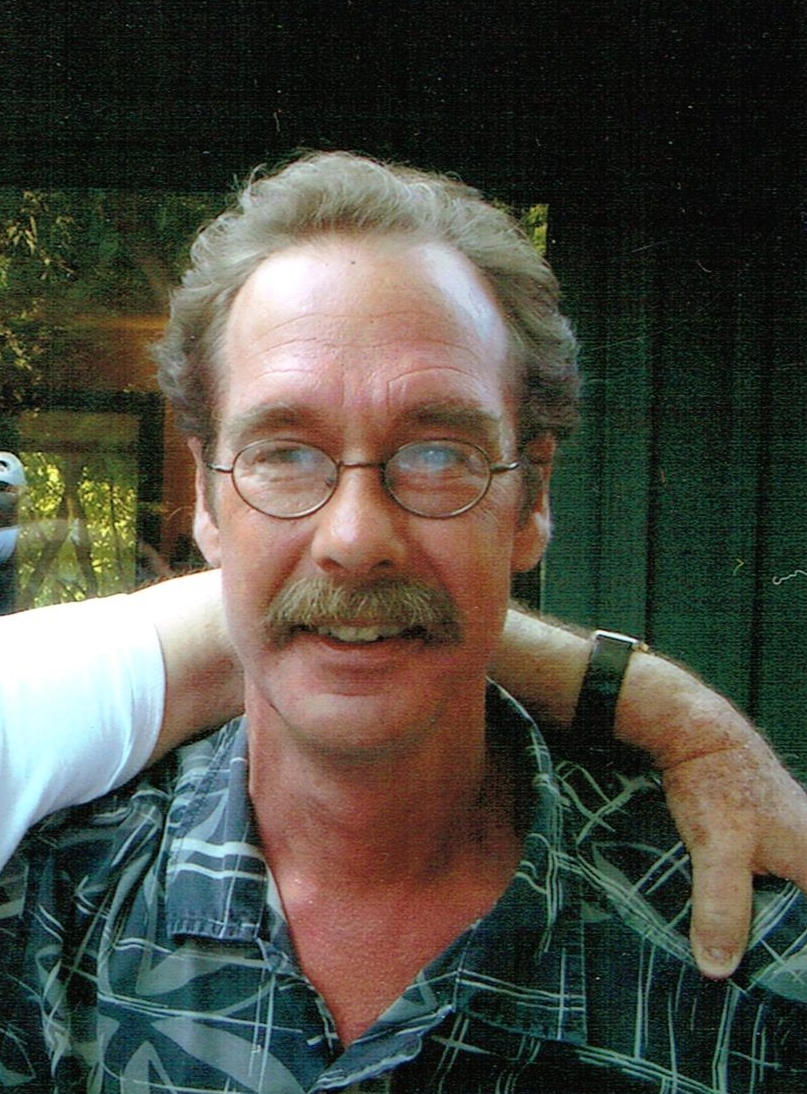 Robert Paul Straub II - Print this obit
Robert Paul Straub II, 58, of Sioux Falls, South Dakota, passed away peacefully on Thursday, January 25th, 2018. He was the husband of Debra and father to Graham and Daniel. Bob was Born in Algona, Iowa, the son of Joseph J. and Mary C. Straub.
Bob was an avid reader with a particular interest in history. He always remained a loyal fan of his alma mater, Iowa State University, and its football and basketball teams. It was a great joy to his friends and family to spend time together with him following standout seasons for both programs.
He would usually prefer to watch old episodes of Gunsmoke or Bonanza over the daytime news. His backyard provided a private sanctuary filled with trees, flowers and birds. During winter months, the wall of windows in the back of his home extended his ability to enjoy the birds.
Bob lived a life knowing that if he did the right thing, he could trust that life would work out. At one time he gave all the money in his wallet and a pair of gloves to an destitute man he met while on the way home to see his parents one snowy Christmas Eve. This caused some small amount of anxiety with his child. Later that night he received more money than he had given away and a new pair of gloves among his Christmas presents. Bob was able to explain that it worked to trust God and your family to his wondering son.
Bob was a loving husband to his wife, and an outstanding and proud father to his two sons. Bob and Deb ran their own business in town, Art Plus Gallery, for almost two decades before moving on to different careers. He enjoyed his I-90 Speedway racing days as a Supercharger and retired from that at the request of his wife after rolling the car in epic fashion.
Bob was preceded in death by his brother, Joseph. We are sure they are happy to watch the Super Bowl together. He is survived by Debra, Graham and Danny, as well as by his parents and 12 brothers and sisters, Catherine (Stephen) Jayjack, Donald, Mary (Michael) LaVelle, Lisa (Randall) Milbrath, Peter (Mely), Thomas (Nancy), James (Kira), Monica (Joseph Kennedy), Patricia (Josh Wilkes), Francis, Edward, Emily (Scott) Guilliatt, 25 nieces and nephews and 14 great-grand nieces and nephews.
Visitation will be 5:00 PM Sunday, January 28, at Barnett-Lewis Funeral Home with a Scripture Vigil at 7:00 PM. Mass of Christian Burial will be 10:00 AM Monday, January 29 at the Cathedral of St. Joseph.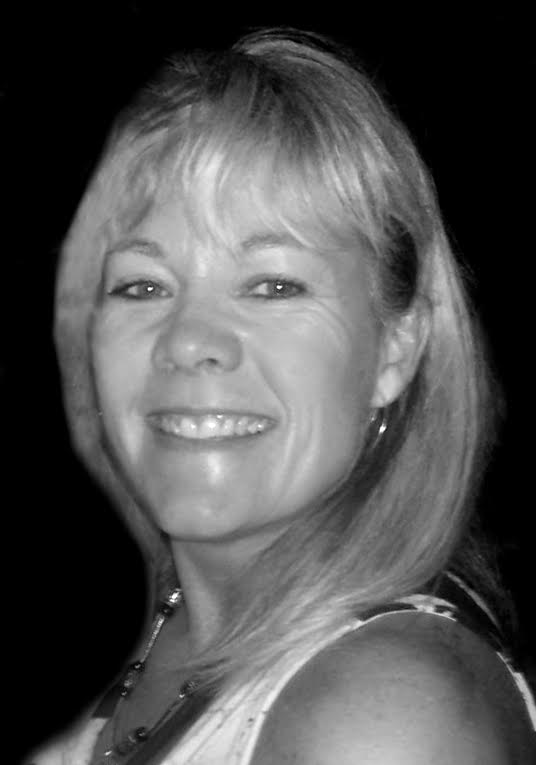 Lynn Eriksen-Schmidt - Print this obit
Lynn Marie Eriksen-Schmidt was born on January 7, 1965 in Sioux Falls, SD. She was one of 2 daughters to Dennis and Jean (Healy) Arens. She attended SDSU, received her LPN degree and later completed her RN degree in Austin, TX, where she met her first husband, Grant Eriksen. In July of 1993, Christina ("Tina") was born and shortly thereafter, Lynn and Christina moved back to SD. Lynn married Tom Schmidt in 1999 and had three more children, Cassandra ("Cassie," 19), Joshua ("Josh," 17) and Alisha (15).
Lynn was a nurse at Avera hospital for 23 years taking wonderful care of patients with her kind, nurturing and gentle demeanor. She transferred to the Dougherty House in August, 2016, just 5 months prior to her diagnosis of Stage 4 Colon Cancer, and ironically, is where she peacefully passed away on January 23, 2018.
Five years ago, John Curry came into Lynn's life and was by her side every day since they met. He has been her "rock" throughout this 2-year battle with cancer. Lynn fought hard and gracefully, rarely complained and did everything she could to stay on this earth to watch her kids grow up and become the incredible individuals that they are today and will continue to become in the years to come.
There is no person who loved life more than Lynn. She was always up for an adventure whether it was getting together with friends, attending events or traveling with friends and family. If there was an opportunity to have some fun, Lynn was there! She was a "social butterfly", loved by all she met and touched so many hearts throughout her 53 years of life. Lynn's circle of friends is endless. She (and her entire family) is blessed to have had so much love and assistance throughout this 2 year ordeal.
Lynn's faith in God; the way she lived her life; and her love for others helped in her relentless battle. For those same reasons, we know where she is right now. Lynn was an amazing daughter, sister, niece, cousin, friend and MOM…and will be missed dearly by all!
Lynn is survived by her children: Christina, Cassandra, Joshua, Alisha; father: Dennis Arens; sister and brother-in-law: Julie & Ryan Terry; niece: Jessica Terry; and partner-in-life: John Curry. She was preceded in death by her mother, Jean Arens.
In lieu of flowers, the family will be setting up a college fund for her 4 children. Julie Terry, 725 E. 61stStreet SF, SD 57108.
Visitation will be Friday January 26, 5:00 PM at Holy Spirit Catholic Church with a Scripture Vigil at 7:00 PM. Mass of Christian Burial will be Saturday, January 27 10:00 AM at Holy Spirit Catholic Church with burial to follow at St. Patrick Cemetery in Montrose, SD.
Melvin Coelho - Print this obit
Melvin Coelho, 74, died on January 22, 2018 in Flandreau, SD. He was born on Septemher 20, 1943 in Honolulu, HI. Melvin was united in marriage to Doreen on February 8, 1988.
Melvin loved country music and oldies from the 50s and 60s - especially Elvis! He enjoyed home improvement projects. He especially loved his 4 Corgis!
Grateful for having shared his life are his children: Dwayne Coelho, Jami Coelho, Jennifer (Nathan) Coelho, Pat (Angie) Coelho and Teresa (Tim) Smalczewski; grandchildren; siblings: Sharon Basmayor, Michael (Susan) Coelho, and Paul (Melissa) Coelho; as well as numerous other family members and friends. Preceding him in death were his wife, Doreen, and his parents.
The family wishes to thank the wonderful staff of Riverview Manor in Flandreau, SD, and Avera Flandreau for their kindness and care. Private services will be held at a later time.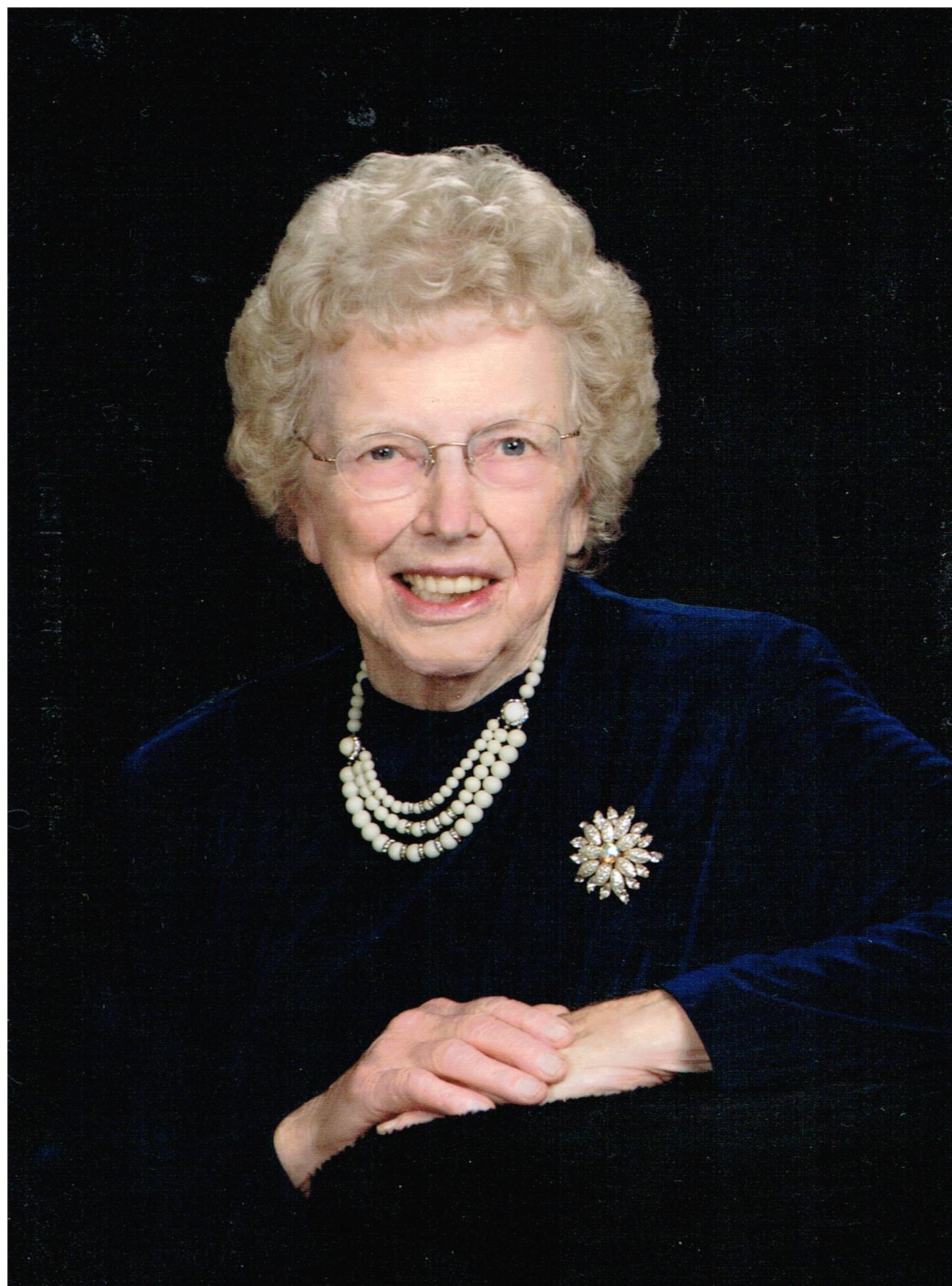 Anna Swaving - Print this obit
Anna Swaving, age 94, Worthington, MN, passed away January 17, 2018, with her family at her side. She was born to Fred and Hattie Link on April 1, 1923. Anna was united in marriage to Dick Swaving on June 7, 1951, in Worthington, MN.
Anna loved sewing and creating beautiful clothes and quilts. She loved to help others. She taught ESL in her late 80's and made many blankets and quilts for babies in her church and community. She loved her Lord and Savior Jesus Christ.
Survivors include her daughters: Harriet (Gene) Shepard, Lois Swaving, Karen (Ted) Hartenhoff, and Linda (Larry) Morris; nine grandchildren; fourteen great- grandchildren; one sister: Betty (Harvey) Roelofs; six brothers: Gerrit Link, Melvin (Harriet) Link, Ben (Tina) Link, Harry (Gladys) Link, Fred (Judy) Link, and John (Ruth) Link; and numerous other family members and friends.
Preceding her in death were her husband, Dick; an infant child; brothers Donald Link, Conrad Link, and Clarence Link; and two great-grandchildren, Joel Abernathy and Lauren Lewis.
The family wishes to thank the wonderful staff of Tuff Assisted Living in Hills, MN; Sanford (4th floor); and Ava's House hospice for their kindness and care.
Visitation will be Monday, January 22 from 5–8 PM at Worthington Christian Reformed Church in Worthington, MN with family present. A Funeral Service will be Tuesday, January 23, 10:30 AM at Worthington Christian Reformed Church with burial to follow at the Worthington Cemetery.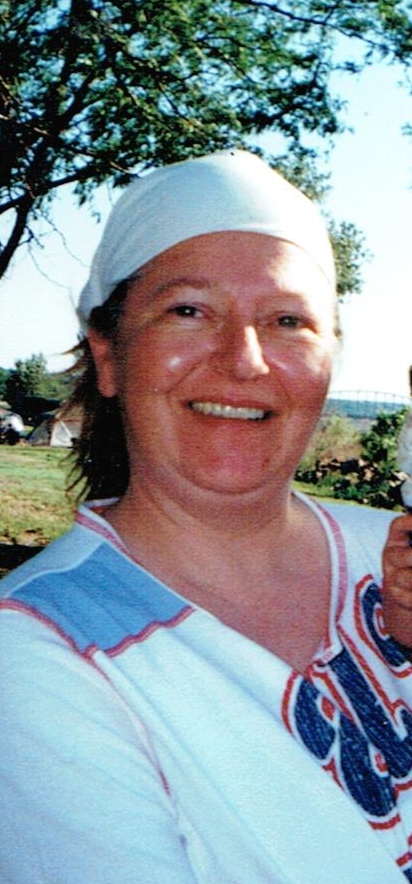 Mary Elizabeth Sievert - Print this obit
Mary Elizabeth (Dreyer) Sievert passed away unexpectedly at her home on Sunday, January 7th, 2018. Mary's journey began on July 11th, 1963 in Sioux Falls, SD to Mariel Dreyer (Monen) and Charles Dreyer. She was baptized at Little Flower of Jesus Christ.
She grew up on the racetrack with her parents on Lake County Speedway, awarding her the nickname "Racecar" when she was young. That same undaunted spirit gave her the opportunity to be one of the first women to do an Enduro Race at Hartford Speedway.
Mary was a vivacious woman, who with her vibrant smile and contagious laughter would make your troubles disappear.
Mary was united in marriage to Patrick Sievert, to this union they had four children: Shain, Michelle, Shawny, and Michael Sievert. Mary's passions in life were family, music, racing, fishing, and gardening. She was also a phenomenal mother, fun-loving grandmother, remarkable sister and a brilliant light to all who knew her.
Mary is survived by her children: Son Shain Sievert: daughter Michelle Sievert: daughter Shawny Sievert; Son Michael Sievert; Eight grandchildren; Six Brothers; Mike Dreyer, Patrick (Carol)Dreyer; Jeff Dreyer; Billy (Billy Jo) Dreyer; Greg (Bonnie) Dreyer and Steve Dreyer. Lots of nieces, nephews, great uncles and extended family. She was proceeded in Death by her parents and two brothers Randy Dreyer; Todd Dreyer a sister Stephanie Dreyer; a grandson Isiah Leiss and a nephew Matthew Dreyer.
Visitation will be Thursday, January 11th with family present from 12:00 PM – 3:00 PM at Barnett-Lewis Funeral Home. A Funeral Service will be Friday, January 12th, 10:00 AM at Barnett-Lewis Funeral Home.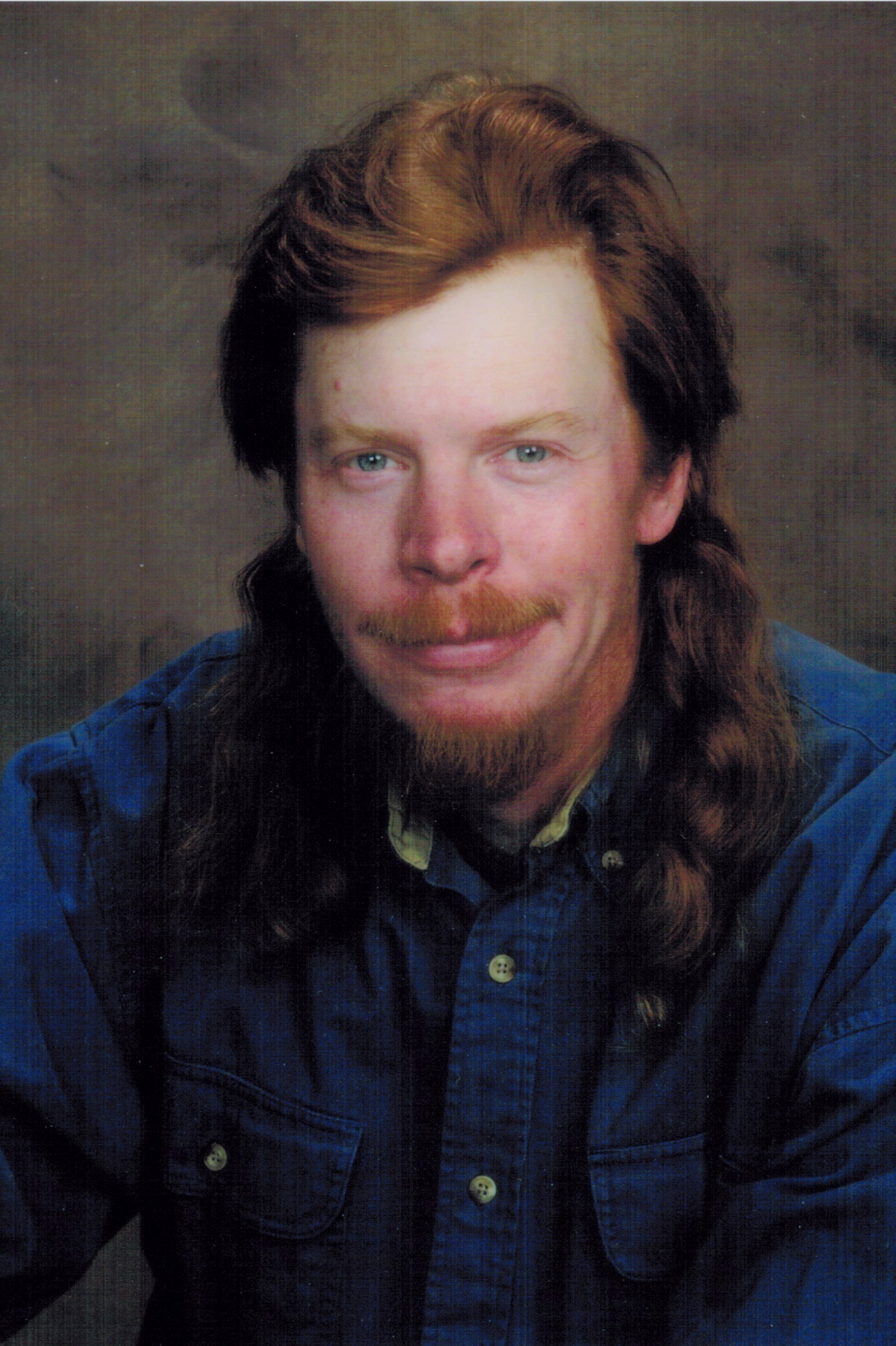 Brian Edwin Connor - Print this obit
Brian Edwin Connor, 48, passed away suddenly at home in Oklahoma City, OK on November 9, 2017. Visitation with family present to greet friends will be from 5:00 PM until 6:00 PM, Thursday, January 11, 2018, at Barnett-Lewis Funeral Home, Sioux Falls. A Scripture Service and Rosary will follow at 6:00 PM. Mass of Christian Burial will take place at 10:00 AM, Friday, January 12, 2018, at St. Lambert Catholic Church, Sioux Falls. Inurnment will take place at St. Michael Catholic Cemetery, followed by a luncheon back at the church.
Brian Edwin Connor, son of Thomas and Sandra (Schwartzle) Connor was born December 9, 1968, in Sioux Falls. The oldest of four children, he was raised in the "north end" of Sioux Falls, having attended Cathedral grade school/junior high and O'Gorman High School. He graduated from Washington High School in 1987. He enlisted in the United States Navy right after graduation, serving both active duty and reserves. He was stationed in Scotland during part of his duty, and he also served in the Persian Gulf War.
Brian was proud of his service to his country and to the Navy. He loved the bald eagle and all that it symbolized, and he displayed the American flag with respect in his home. Brian was known for his love of music, especially the electric guitar, and for his exotic pets, including tropical parrots, miniature sharks, and other fish.
Brian is survived by his mother: Sandra (Schwartzle) Connor of Sioux Falls; three siblings: Erin (Martin) Szabo of Sioux Falls, Wendy (Brian) Harty of Casper, WY, and Dan Connor of Ridgecrest, CA; nine nieces and nephews: Anthony Hubbard, Terrence Connor, Naomi, William, Santos and Delia Colon, Cecilia, Kinga, and Dominic Szabo; and many, many aunts, uncles and cousins. He was preceded in death by his father, Thomas E. Connor, by his paternal grandparents, Edwin and Mildred (Ellenbecker) Connor, and by his maternal grandparents, Gerald Schwartzle and Virginia (Stanton) Stuerman, all of Sioux Falls.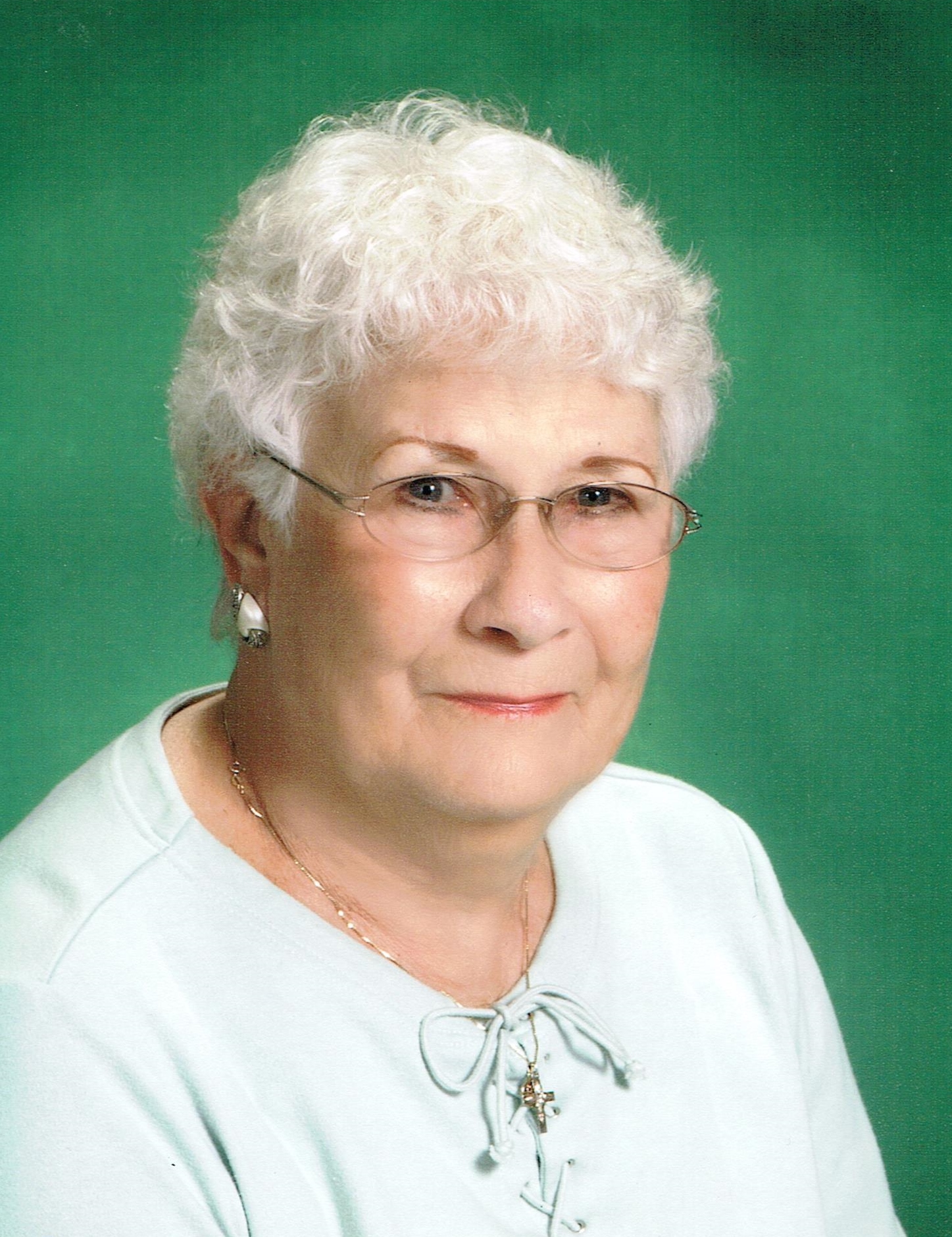 Donna Pasco - Print this obit
Donna May Callahan Chambers Pasco, 85, passed away Thursday, January 4th at Avera McKennan Hospital with her family by her side.
Donna was born August 6th, 1932 to Earl and Anna Callahan in their family home at 404 N. Chicago Ave. in Sioux Falls, SD. She attended Bancroft School until the 3rd grade after which she moved to Canton, SD in August of 1941. In August of 1947, she moved to Madison, SD and attended Madison High School until February of 1950 when she settled in Sioux Falls after her father's passing. She graduated from Cathedral High School in 1951.
Donna was united in marriage with Edwin James Chambers on June 9th, 1951. Donna and Jim were foster parents with Catholic Social Services and fostered unwed mothers through the 60's, 70's, and early 80's. She was preceded in death by Jim who passed on November 13th, 1972.
She married Derrol E. Pasco in 1973. They later divorced but remained good friends. He preceded her in death on April 6th, 2012.
Donna sold real estate for 5 years, then went on to work in maintenance for Minnehaha County for the next 19 ½ years. She was promoted to Building Superintendent for her last 9 years with the county and retired in 1998. Over the years, Donna enjoyed spending time with her family at her lake cabin, crocheting, reading, completing puzzles, and playing cards.
Those left to cherish her memory include her 7 children: Steven (Beth) Chambers of Rocky Mount, NC, Dianne (Paul) Putzke of Sioux Falls, SD, Theresa (Steve) Thorne of Sioux Falls, SD, Susan Chambers of Sioux Falls, SD, James Chambers of Chandler, AZ, Mary (Steve) Lawson of Lawrence, KS, and Sharon (Brian) Schlenker of Sioux Falls, SD; 14 grandchildren: Steve Jr.(Joan) Chambers, Mike (Kandace) Putzke, Phillip Putzke, Michelle Thorne, Sarah Thorne, Rachel Thorne, Ashley Thorne, Nicole (Josh) Nygaard, Cassi Wagner, Amanda (Tyler) Kruzel, Alexander Lawson, Megan Chambers, Katie Schlenker, Christina (Mike) Jacobson; 10 great-grandchildren and numerous nieces and nephews. She was preceded in death by her parents Earl and Anna Callahan, 4 sisters, 3 brothers, her son Gregory Chambers, and one granddaughter, Melissa Thorne.
Visitation with the family present will be from 5-7 PM on Sunday, January 7th at Barnett-Lewis Funeral Home, 901 S. Minnesota Ave. in Sioux Falls, SD. Mass of Christian Burial will be held at St. Mary Catholic Church, 2109 S. 5th Ave. in Sioux Falls, SD, at 10:30 AM on Monday, January 8th. Burial will follow at St. Michael Cemetery.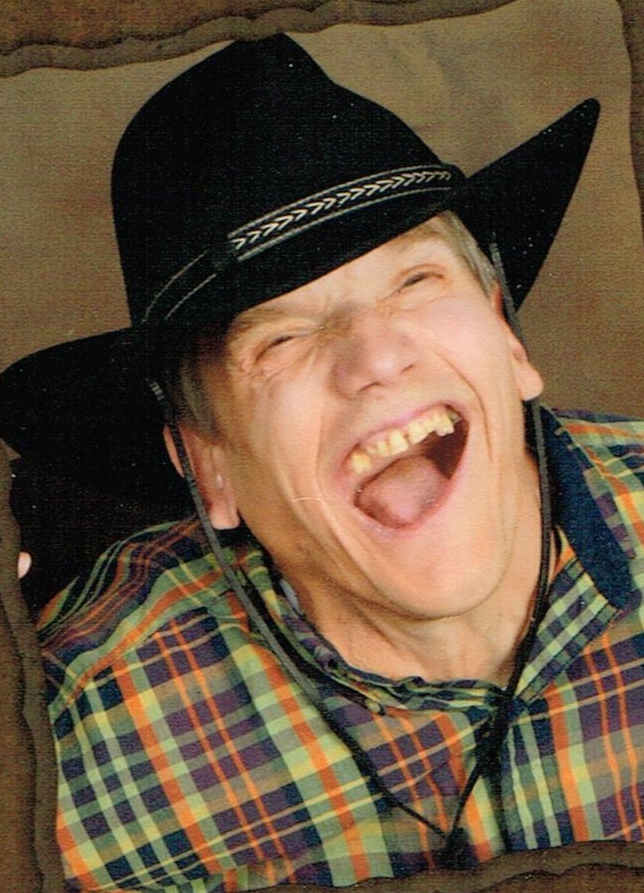 John Raymond Pruys - Print this obit
John Raymond Pruys, 70, passed away December 11, 2017 at Sanford Medical Center in Sioux Falls. He was born on August 29, 1947 to Raymond and Charlotte (Selland) Pruys in Hoven, South Dakota.
John moved to his DakotAbilities family on June11, 1979. He lived at several homes while at DakotAbilities until moving into a 3 bedroom house at Homestead where he lived for 20 years with his 2 roommates.
John had an infectious smile and laugh. He lit up every room he was in and had a way of making everyone's day brighter. You could never be sad when you were around John because he was always happy and had a little way to show you he cared. John loved to have fun! He was a jokester and loved to pull pranks on his staff.
He also loved holidays and parties and loved to show people new things he received, especially from his Aunt Monica. It could be anything from a new shirt, to a picture, to just a card that he received in the mail from his family. He had a love for horses and all things related to horses, westerns, and cowboys! John's bedroom was covered from top to bottom with pictures and memorabilia showing how much EVERYTHING and EVERY one meant to him! He was a very passionate and loving guy!
John also enjoyed watching western movies, grooming horses with Horse Power, playing Miracle League baseball, attending rodeos, and participating in a play with Black Hills Playhouse. John also loved his Oreos and Coke! John touched so many lives with his excitement for life and his love of sharing his life with the people that meant the most to him. He will be deeply missed by all.
John is survived by his sister: Jeanette (Stan) Mcloud of Crebard, SD; brother: Randy Pruys of Hoven, SD; his favorite aunt: Monica Pruys of Sioux Falls, SD; his niece: Nickie (Gary) Bowar; nephews: Scott (Dallas) McCloud, Steven (Kim) McCloud and seven great-nephews. His close friends: Heidi, Kevin and Marty and all the wonderful caretakers at Dakotabilities. John was preceded in death by his parents, a brother, Raymond Pruys and two uncles, William and Sylvester Pruys.
Visitation will be 2:00 PM Wednesday, December 13, 2017 at Barnett-Lewis Funeral Home with a Memorial Service at 4:00 PM conducted by Rev. Charles Cimpl.