Click here to view Archived Services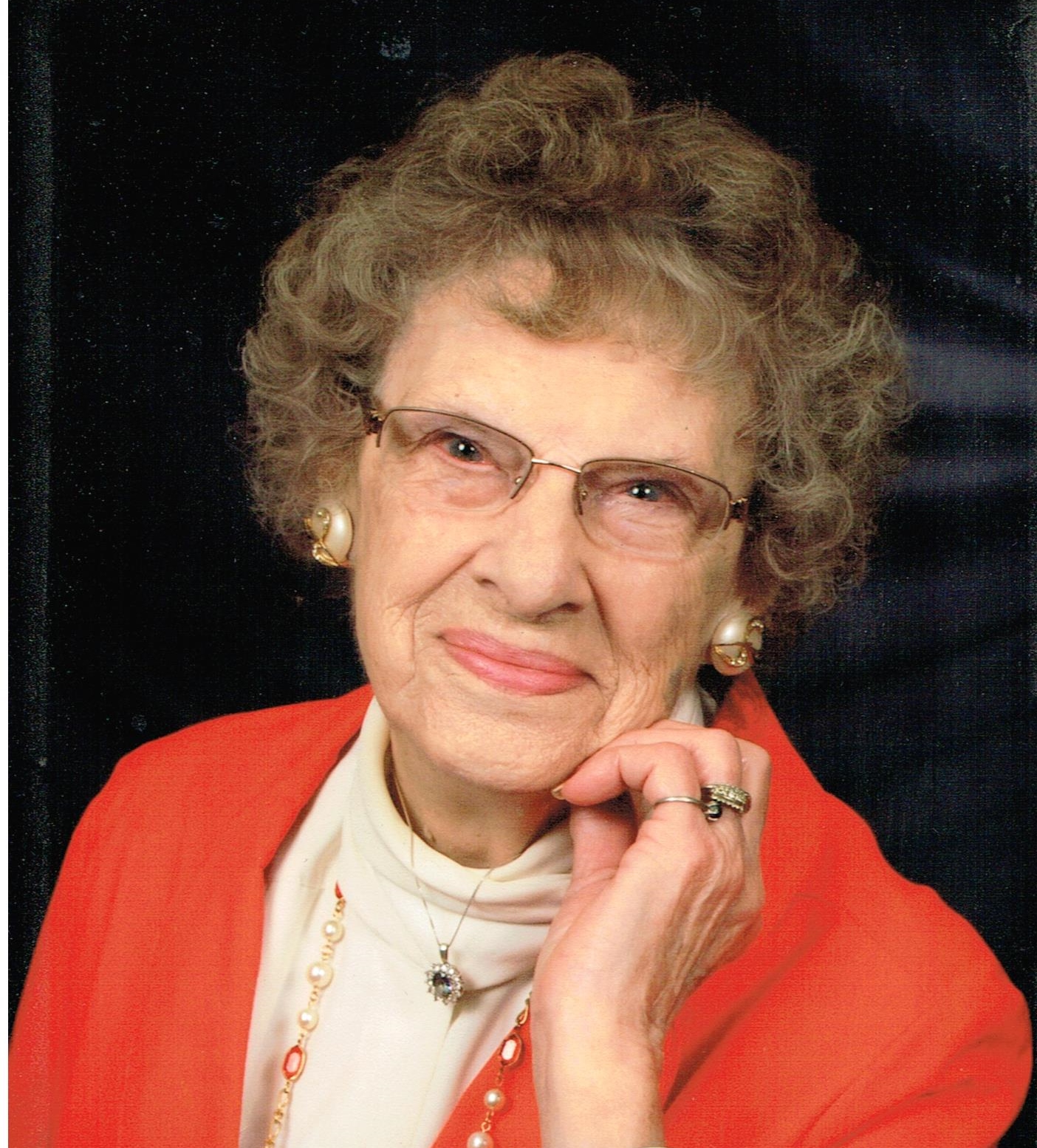 Silvina Marie Maurice - Print this obit
Silvina Marie (Schmitz) Maurice was born January 8, 1923 in Howard, SD to Theodore & Agnes (Krantz) Schmitz. She was the youngest of three children; sister Matilda Neises & brother Raymond Schmitz. She completed her Catholic schooling in Howard, SD.
She was united in marriage for 66 years to Burdette F. Maurice on January 8, 1943 in Garden City, Kansas, while Burdette was stationed there in the Army. The 1st child Joyce was born there. They eventually moved to Sioux Falls and had four more children; Roger, Marlys, Gene, and Robert.
Silvina stayed home for many years as a homemaker and babysat for a few years before joining the work force in the retail business. She worked as a sale clerk at Montgomery Wards, House of Large sizes, and Cecelia's.
Silvina and Burdette were charter members of St. Lamberts Parish in Sioux Falls. She was an active member of the church and on many committees. They enjoyed dancing and belonged to a square dancing club. They loved ballroom dancing and danced at the Arkota, American Legion, Moose, VFW, Luverne and Worthington Dance halls. We're sure mom & dad will be dancing amongst the stars.
Silvina enjoyed having relatives visit and grandchildren and great grandchildren come over as well. She attended softball, basketball, plays, dance, tennis & school activities for her grandchildren. She loved playing cards, especially Rook, canasta, pinochle, and many board games and playing her organ for her grandkids.
She was well known for her chocolate cookies, peanut bars (her mother's recipe), date balls, apple pie and crisps (from her own apple trees), angel food cake, plum jam and rhubarb jams from her own garden. She adored her flower garden of beautiful peonies, Iris, roses and poppies (from her mother). Silvina was a breast cancer survivor. She enjoyed many trips with family and with Eugene & Terrie.
Grateful for having shared her life are her children: Joyce Williams (Dennis), Pierre, SD, Roger (Becky) Menomonee Falls, WI, Marlys Sundby, Sioux Falls, Gene (Terrie) Sioux Falls, Robert (deceased); 19 grandchildren and 28 great- grandchildren; with a great granddaughter on the way in July; many nieces and nephews, in laws and a host of other relatives and friends. She will be dearly missed. She was a wonderful wife, mother, grandmother, great grandmother, sister, aunt and friend to many. She was a kind and gentle person. She was preceded in death by her husband Burdette, son Robert, parents Theodore & Agnes Schmitz, Sister Matlilda (Tillie) Neises, and brother Raymond Schmitz and a host of other family members.
The family is grateful for the loving care received from the wonderful staff at the Avera Hospice who have been with Silvina for a year. Also, a special thanks to Edgewood Assistant Living and Comfort Keepers for the wonderful care she received and grateful for the loving care received by Eugene (Gene) & Terrie. Silvina enjoyed you all!
Visitation will be Thursday June 20, 5:00 PM at Barnett-Lewis Funeral Home with a Scripture Vigil at 7:00 PM. Mass of Christian Burial will be Friday June 21, 10:00 AM at St. Lambert Church with burial to follow at St. Michael Cemetery.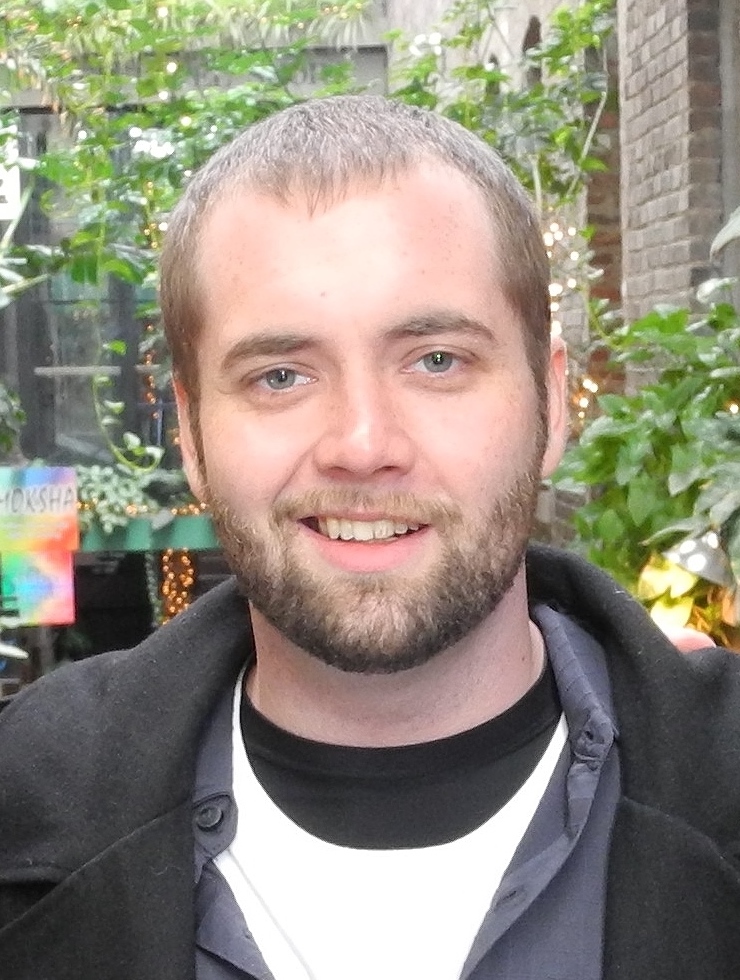 Byron JamesThompson - Print this obit
Byron James Thompson left this planet and soared to his heavenly Father on June 13, 2019 at Avera McKennan Hospital in Sioux Falls, South Dakota. Byron's earthly journey ended, but his family has no doubt he is proudly sporting his angelic wings.
Byron's too short journey on Earth began on December 30, 1986. His father, James Thompson Jr., and his mother, Shari Thompson welcomed him with love and joy. He attended Sioux Falls Public Schools and graduated from Washington High School in 2005.
Byron was gifted a huge warm smile, a loving soul and a kindness that knew no bounds. Friends regularly recall his extension of help in any situation. Byron often sacrificed his own well-being to aid others. Many said, "Byron would give you the shirt off his back." In other words, he would quickly show up to help anyone in need.
He loved unconditionally, offering silly jokes along the way to brighten someones day. He spent his whole life cheering on his beloved Miami Dolphins, win or lose. He was loyal, always.
His love extended to all living beings, including the animals he encountered on his path throughout his life. His dogs would bring him much joy and he returned that joy with treats, his time, and gentle "rough housing."
The beauty of the outdoors brought him peace and his appreciation of the wonders of the world reflected his bright mind and the gift of deeper thinking.
Byron is survived by his father: James (Brenda); his mother: Shari; he also leaves behind two brothers: Creighton Thompson and Christian Jones; and one sister: Nayda Jones. Also grieving the loss of Byron is his special friend: Katie, and her daughter: Maddie. He leaves behind one maternal grandmother, many aunts, uncles, cousins and a posse of friends. His legacy will be remembered and cherished by all he left behind.
A celebration of his life will be held Thursday, June 20, 2019 from 6-8 p.m. at 5712 W. Parliament Drive, Sioux Falls. The eulogy will be delivered by Pastor Nick Collins at 7 p.m.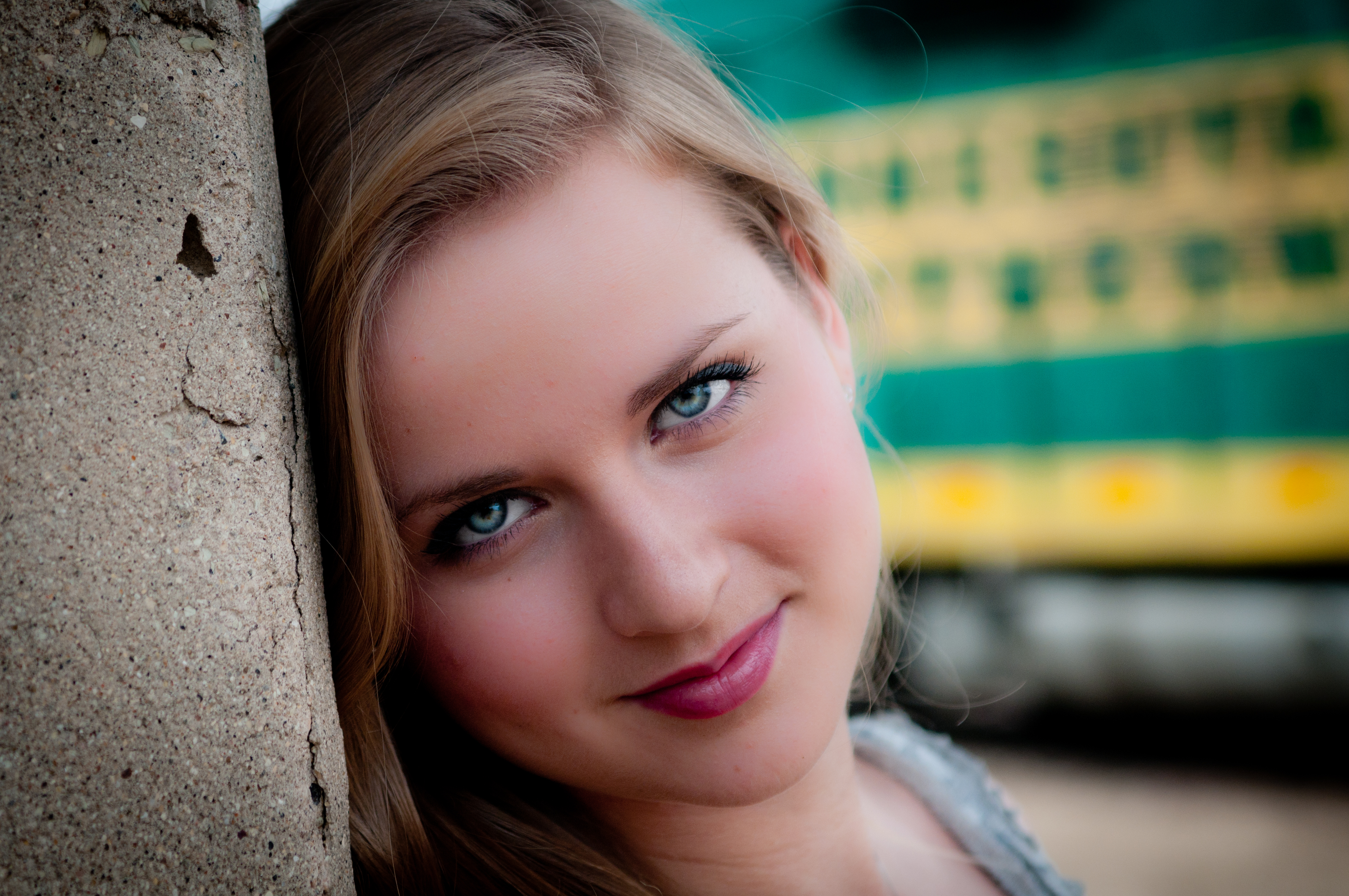 Victoria Nicole Walgrave-Charlson - Print this obit
Victoria Nicole Walgrave-Charlson was born on March 14, 1994 to Greta Charlson and Jason Walgrave, in Luverne, MN. She was baptized at First Presbyterian Church in Luverne, MN. Growing up, Victoria got to experience living in different parts of the country with her parents Greta and Patrick Bruggeman. She enjoyed long summers and school vacations with her father Jason. Victoria absolutely adored all of her brothers and sisters, and proudly introduced herself as the oldest of nine! She loved her entire family deeply, as she is wholeheartedly loved in return.
Victoria enjoyed spending most of her time with family and friends. She made effort to let each and everyone of them know what they meant to her, often through hand written letters, small gifts, and she always had a welcoming smile and warm hugs to go around. She had a soft place in her heart for all animals, especially cats, and always considered her pets to be her very best friends. Victoria was bright, witty and beautiful with her piercing blue eyes and long flowing hair.
Victoria had a strong faith in Jesus Christ our Savior! She earned her ministry certificate at the MN Teen Challenge Leadership Institute and during this time she and her mother went together on a mission trip to Guatemala. She then further pursued her studies at Bethany College in MN. Her favorite job was working at a solar energy company in Maui, HI. She later than returned home to the mid-west to be closer to her family. Victoria passed away on June 9, 2019, at the age of 25 years, at her home in Windom, MN.
Victoria is survived by her parents: Greta and Patrick Bruggeman, Jason and Elizabeth Walgrave, and Stephanie Walgrave; brothers: Jackson, Lucas and Dylan Bruggeman, and Joseph and Theodore Walgrave; sisters: Taynian and Elliana Walgrave; grandparents: Pamela Lohre, Jerald and Diane Charlson, Mark and Pamela Walgrave, and Terri and Thomas Bills; great-grandparents: Violet Charlson, Keith Brown and Maurice Bills, and countless aunts, uncles and cousins. She is preceded in death by her beloved brother, Caleb Keith Bruggeman, grandfather Patrick Bruggeman Sr., great-grandparents Leonard and Doris Lohre, Ray Charlson, Arnold and Lucille Walgrave, Joseph and Reka Visker, Joan Brown, Mabel Brown, and Shirley Bills, and cousins Matthew Friedrich and Brett Larson.
In lieu of flowers, donations may be directed to the Boys and Girls Club Sioux Falls.
Visitation will be Sunday, June 16th, 4:00 PM at Assembly of God Church in Brandon with a Prayer Service and a time of sharing at 5:15 PM. Funeral Service will be Monday, June 17th, 10:00 AM at Assembly of God Church in Brandon with burial to follow at Woodlawn Cemetery.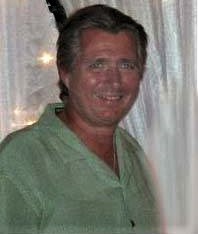 Vernon Joseph Hauser - Print this obit
A private family committal service will be held at a later date for Vern Hauser, age 62, of Sioux Falls, SD who passed away on June 9, 2019 at Sanford USD Medical Center. Vern was a talented professional photographer and recognized with many awards early in his career. He started his first studio in Rock Valley, IA, expanded to Rock Rapids, IA, and then finally settled in Brandon, SD. In addition to photography, Vern owned and operated jewelry and wedding apparel businesses as well as worked in real estate for many years. Vern made many friends along the way, and loved "making memories" for all.
He is survived by 3 sons: Nicolas (Nicole) Hauser, and their children, Alexa and Blaire of Laramie, Wyoming, Taylor Hauser of Sioux Falls, and Thomas (Tyler) Hauser Bienick of St. Cloud, MN; Mother: Marcella Hauser of Sioux Falls; Siblings and their families: Linda (Marv) Van Wyhe of Spirit Lake, IA, Karla (Dave) Hatton of Tea, SD, and Gary (Shirlean) Hauser of East Lansing, MI., and many uncles, aunts, nieces, nephews, cousins; also a special friend: Cindy. Vern was preceded in death by his father, Ralph Hauser. Cremation services were handled by Barnett-Lewis Funeral Home, Sioux Falls, SD. Memorials may be donated to Sanford Hospice Program or to a charity of your choice.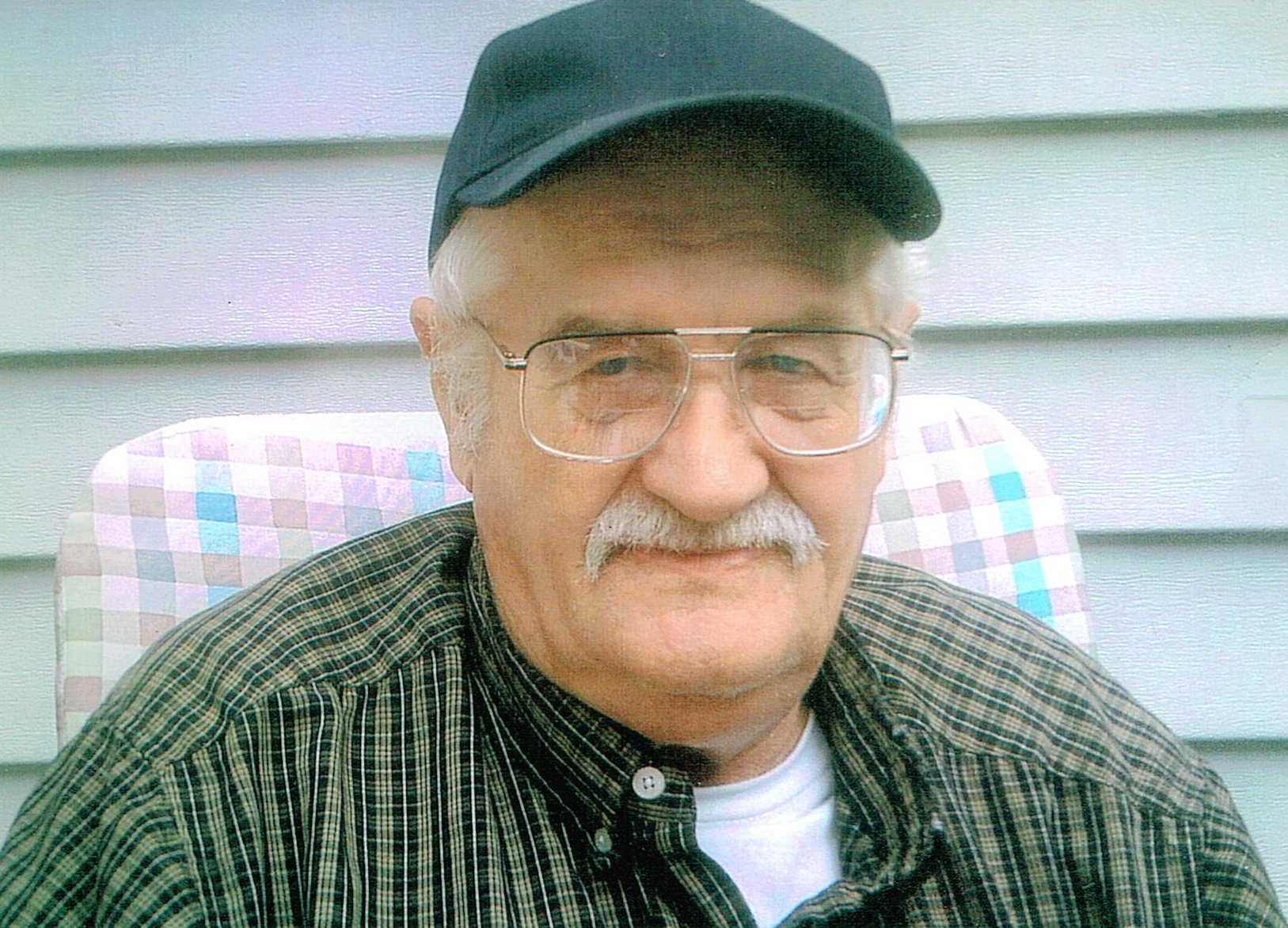 William "Bill" Krueger - Print this obit
William "Bill" Albert Krueger, 76, passed away June 5, 2019 at his home in Sioux Falls, SD. Bill was born on October 20, 1942 in Norfolk, NE to Albert and Margret (Reeves) Krueger. He had attended public school in Fulda, MN.
Bill was a maintenance man for several apartment complexes in Sioux Falls. He would conduct needed repairs when a family moved out and prepare them for new families. In his spare time, Bill enjoyed fishing.
Bill is survived by his sisters: Carol (Lyle) Busch, Fulda, MN, Kathy (Orlan) Viste, Detroit Lakes, MN and Donna (Darrel) Clausen, Kings City, MO; and many nephews. He was preceded in death by his parents, a brother, Larry and a niece, Roxanne Holtrop.
A Committal Service will be held at Prairie Hills Cemetery in Fulda, MN on Monday, June 10, 2019 at 11:00 AM.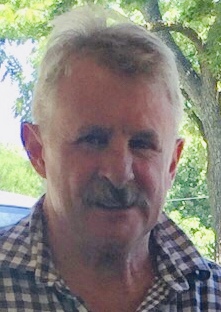 Jerrold "Jerry" Berke - Print this obit
Jerrold "Jerry" Allen Berke Jr. passed away suddenly in his home early in the morning on Sunday May, 26th. Jerry was born June 5th, 1953 to Jerry and Florence (Granum) Berke. He attended Cleveland Elementary, Whittier Junior High, and then Lincoln High School (1971). Jerry married Rebecca "Becky" Ann Lalley on October 21st, 1972. Together they raised their three sons: Scott (Deanna Steinberg), Brian, and Jerry III (Kelli Auseth); and 5 grandchildren: Isaac, Arwyn, Aslan, Alora, and Daquanda, and an amazing golden retriever named Abby. Jerry was preceded in death by his parents Jerry and Flo. He is survived by his wife, children, grandchildren, and his siblings, Deb (Jerry) Barber, Greg (Heidi) Berke, Robin (Charlene) Berke and Bruce (Renae) Berke.
As a kid, Jerry was an athlete. He attended school like he was supposed to, but most of his stories about education were about the many ways he got into trouble, unless the stories were about sports. Athletics were a huge part of Jerry's life. As a kid he played little league, football, and ran track, but his favorite sport was wrestling. Wrestling makes you tough, and for a little guy, Jerry was tough and fearless. His sons learned that if you complained about whisker burn while wrestling Dad, he would just grind his chin into your back even more. In his not so subtle way, he taught us that whining never works and if you don't want somebody to push you around, you have to stand up to challengers, even if it is just your dad teaching you how to escape body control and a sandpaper chin.
That toughness served Jerry well in life. When he was young he held multiple jobs, but the first one he ever talked about was working at the Argus Leader in mailroom. Much like his three brothers and father that all worked at John Morrell's, Jerry spent 16 years in Smoke Meat Wash. For 10 of those years, he worked shoulder to shoulder with Greg. Greg said they ran the fastest line in the department, and the two of them were known as the B&B Express. While working at Morrell's, Jerry got his license and sold insurance for AL Williams for a few years as a second job. When Morrell's went on strike the second time in 1987, Jerry did not go back. Instead he got a job at the State Penitentiary as a Correctional Officer. He was commended multiple times for service in the line of duty, he again worked with brothers Bruce and Greg, and he reached the rank of Lieutenant during his 16 year Corrections career. He also gave his family the biggest scare of their lives when he was inside the walls during the prison riot in 1993. After he retired from Corrections, Jerry changed gears and went into human service. He spent 11 years working full-time at Volunteers of America as a DSP staff, where he was once again joined in employment by Bruce. For a man that spent his life doing tough guy jobs like meat cutter and prison guard, he really loved taking care of the residents. Jerry would bring them home to Becky, feed them, and treat them as family. After he retired from full-time work a second time, Jerry finished his working career doing part time security work for Tri-State Security at the Washington Pavillion. Jerry worked for the final time 3 days before he passed.
Beyond sports and work, Jerry was family man. Nothing gave him more pride than to be a brother, not only to his own siblings, but also to Becky's brothers and sisters. He considered Tim, Cherie, Joe, and Mike to be his own family, and he would make any sacrifice needed to help anyone of them or their children or their spouses out of a jam.
No matter the season, he wanted to talk about camping in Yankton with Jerry and Deb and going for long rides on Robin's boat on Lewis and Clark, especially when all of the grandkids, nieces and nephews could attend. We all learned this from Jerry Sr. and Flo who created a camping tradition in our family that still exists with the younger generations.
He helped coach basketball, football, baseball, wrestling, and especially softball. Jerry worked 6 or 7 days per week for most of the boys' lives, but it could not be proved that he ever missed a game! He helped coach when time allowed, and there was never a better dad at playing catch, throwing batting practice, rebounding shots, or getting down on the floor and wrestling. He would do anything to help his kids reach their goals. He bought the boys weights and taught them to lift. He set an example of physical health by jogging almost every day until his knees got tired and then he switched to walking.
He married his high school sweetheart, Becky when they were 19, and he took care her his entire life. Becky has never pumped a tank of gas, and she hasn't been to a grocery store in 25 years because it was part of Jerry's job with the daycare to do the shopping, and even after she retired, he kept doing it. Jerry and Becky created an entire life out of being the center of the world for many people. Besides raising their 3 boys, and 5 grandkids, Becky ran a daycare in the home for almost 30 years. In that time, Jerry was a father figure to dozens of children who remained a part of his life forever. For most of his adult life, Jerry spend Thursday nights with his friends on "the East side." He was always the life of the party and a legendary story teller. Stories come easy when you are a people person with a wild side, and as anyone that knows Jerry well can tell you, he was never shy around a good time! Jerry was always happiest when he could get his family together. Nothing excited him more than having the Berkes and Lalleys at his house so he could hockey puck them some burgers.
The one thing that the world needs to know about Jerry is that he was clutch. Life put him in numerous critical situations, and he always kept his composure. He might yell too much about lights being left on or a kid taking a 10 minute shower, but when things got real, Jerry thrived. He would stay calm, be decisive, and he could ignore any fear. This was symbolized best while he was out jogging one day and he saved the life of a small boy that was about to be run over by an unattended car. Jerry risked his life to save a stranger, and he was later awarded a Citizen of the Year award by the mayor.
We will miss him deeply and he set an example for his family that we will forever strive to achieve.
Visitation will be Friday, May 31 from 5:00 PM – 8:00 PM at Barnett-Lewis Funeral Home with a time of sharing at 7:00 PM.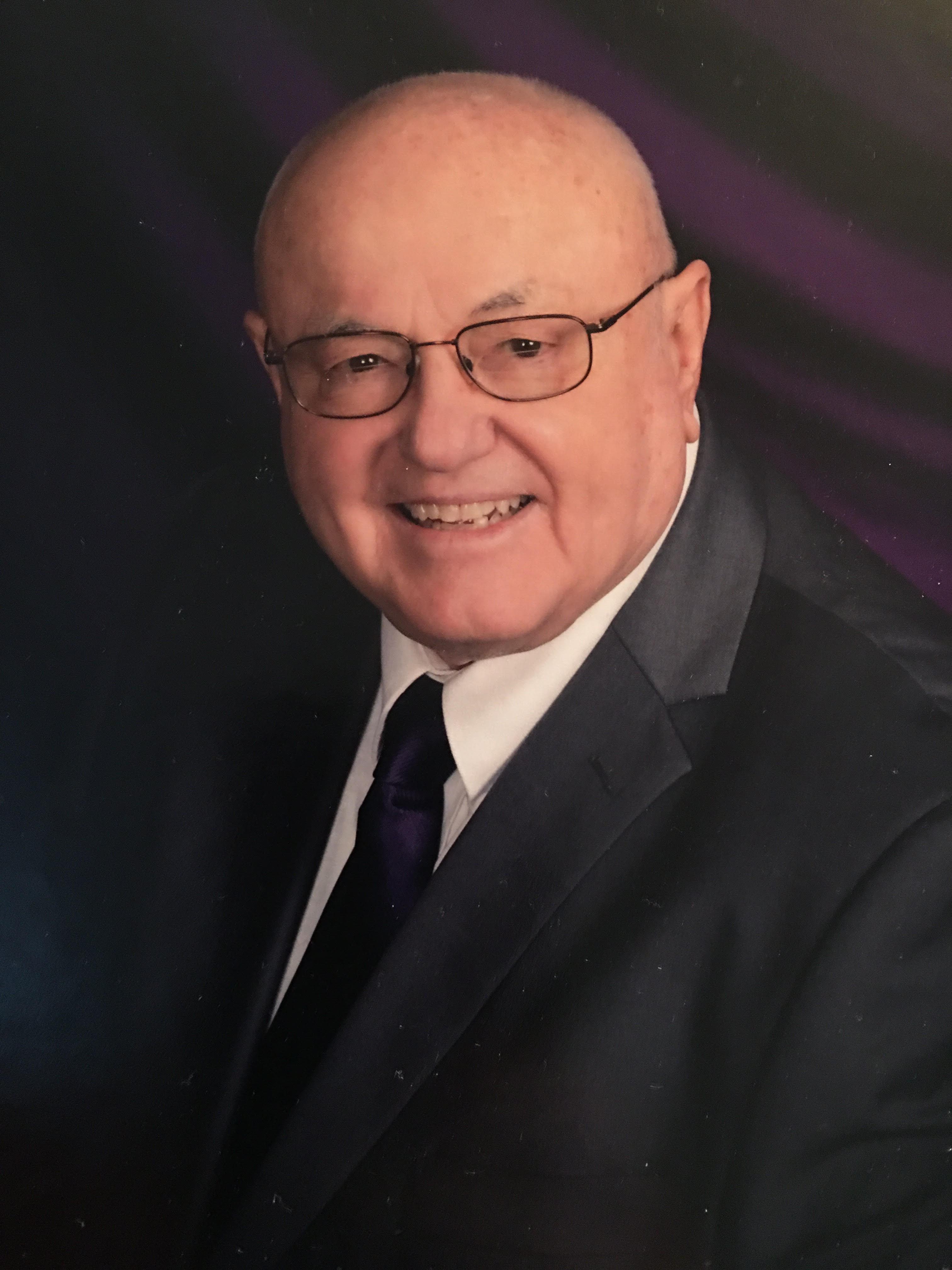 Dean Herbert Fitzler - Print this obit
Dean Fitzler, 83, passed away on May 22, 2019 at his home. Dean was born in Yankton, SD on March 29, 1936 to John (Herb) and Grace Fitzler. He lived in Springfield, SD, and in 1941 at the age of five Dean moved with his family to Mitchell, SD where he grew up and graduated from Mitchell High School class of 1955. While in high school, Dean began what would be a lifelong calling in sales as a salesclerk at Thune Hardware. Dean spent 6 years in the South Dakota Army National Guard and was a graduate of the first Officers' Candidate School class held at Camp Rapid. Dean moved to Sioux Falls and married Kathleen (Kathy) Schneider on November 6, 1971. He spent most of his life on the road traveling the Great Plains territory for various companies, including 15 years with Hennessy, and his final 10 years before retirement in December of 2002 with TO Haas/American Tire.
Dean was an avid hunter and fisherman, who especially enjoyed spending time in the Black Hills at his cabin (3D), which he built with his twin brother Don and their uncle Delbert. He shared his love of the outdoors with family and friends alike hosting annual deer camps, numerous elk hunts, and fishing trips as well as scouting events as one of the troop leaders of Boy Scout Troop 45 while his sons were members. Dean always enjoyed mentoring people of all ages and showing them how to do things the "right way". Dean was a life member of the NRA, a sixteen-year committee member of the Big Sioux Chapter of the Rocky Mountain Elk Foundation, a member of the 29-90 Sportsmen Club, and the National Wild Turkey Federation.
Dean was interested in history and enjoyed reading non-fiction and watching historical programs. As a lifelong fan of western movies, Dean's favorite actor was John Wayne, and Dean could be herd quoting "The Duke" on a regular basis. He shared his love of westerns with his sons and they enjoyed watching the classics together as much as possible.
After retirement Dean spent many noon hours having lunch with his friends at Active Generations where they would discuss politics, sports, and many other topics including the weather. Their table of "Troublemakers" always had fun and would regularly come up with solutions to solve all the world's problems. Dean cherished those friendships, and the camaraderie at Active Generations.
Dean is survived by his loving wife: Kathy; their three sons: Jason (Janelle), Jeffrey (Cristen), and James (Teresa) all of Sioux Falls, SD; seven grandchildren: Mikaela, Katelyn, Kaelyn, Nicolas, Joseph, Izaac, and Finnegan Fitzler; and one great- grandchild: Maverick Ronan; his twin brother: Don (Donna) of Mitchell, SD; sister: Vickie (Rod) Rearick of Sioux Falls, SD; cousin: Jack (Roxanne) Fitzler of Parkston, SD; and many nieces and nephews. He was preceded in death by his parents Herb and Grace, brother Larry, and mother-in-law Catherine Schneider.
Visitation will be Wednesday, May 29thfrom 5pm-8pm and a Memorial Service Thursday, May 30that 2:30pm, both at Barnett-Lewis Funeral.
In lieu of flowers Dean wished donations to be made to the Big Sioux Chapter of the Rocky Mountain Elk Foundation, or 29/90 Sportsmen Endowment. Donations can be mailed to 2700 S. Valley View Rd. Sioux Falls, SD 57106, and will be forwarded.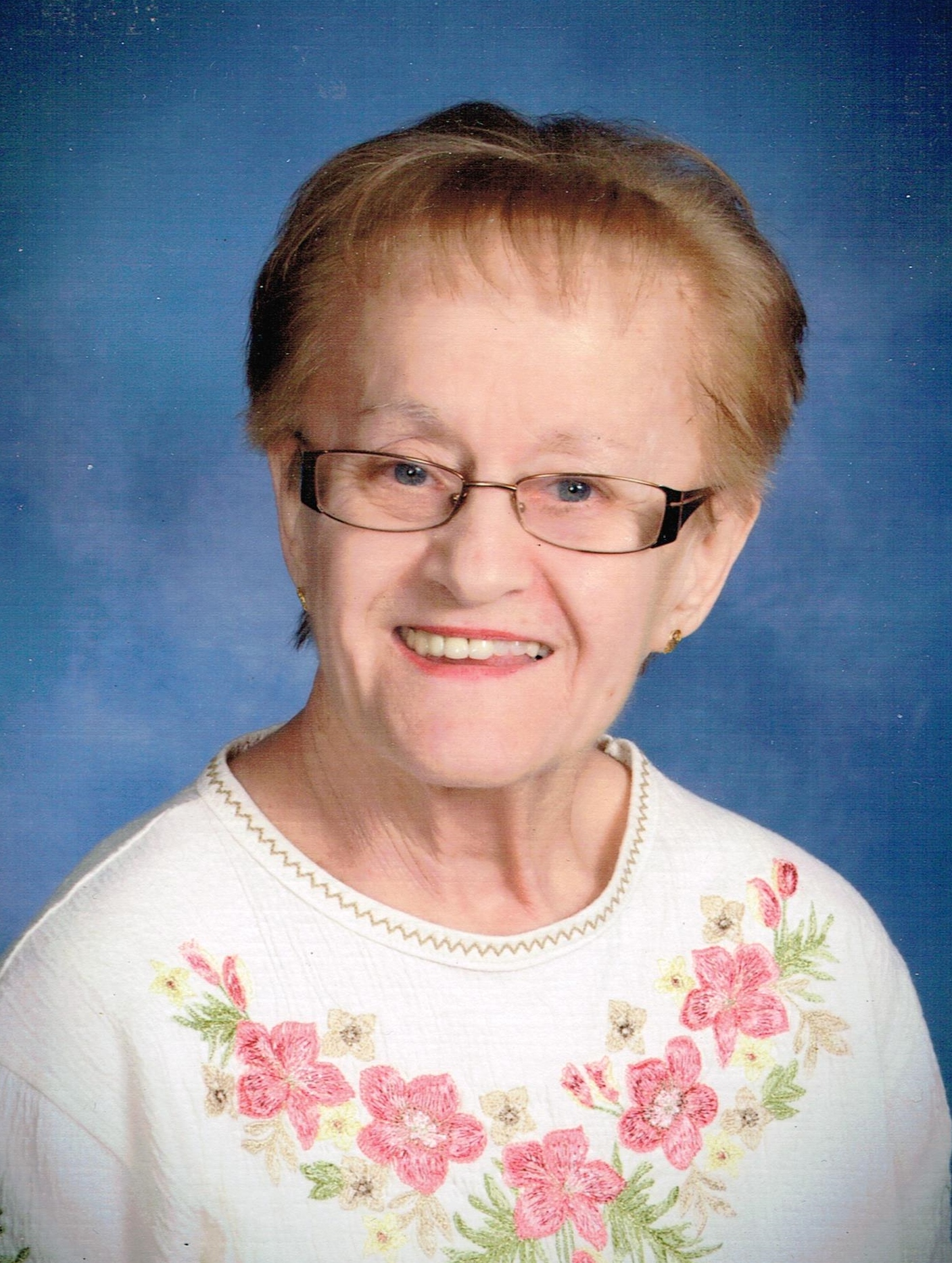 Kathleen Ann Tonner - Print this obit
Kathleen "Kathy" Tonner passed away May 20, 2019 at Ava's House in Sioux Falls, SD. Mass of Christian Burial will be held at St. Michael Catholic Church in Sioux Falls, Friday, May 24 at 11:00 AM. Visitation will begin at 9:30 until the time of the Mass at St. Michael Church.
Kathleen "Kathy" Schmidt was born in Spencer, NE, July 12, 1942 to John and Phyllis (Woidneck) Schmidt. She graduated from Spencer High School in 1960 and moved to Omaha, NE with her parents. where she worked for National Indemnity Insurance Co. In 1961 she married her high school sweetheart Gordon Tonner at St. Mary's Catholic Church in Spencer. To this union Brent, Sheri and Kristi were born. They lived in Omaha for 10 years before moving to Sioux Falls in 1970.
Kathy was a stay-at-home mom, volunteering at their children's school and many other activities. Later, she worked for SD Department of Tourism at the rest area as a counselor for 13 years. It was the perfect job for her as she loved visiting with people from all over the world and telling them all about South Dakota. Her friends and family affectionately nick-named her Chatty Kathy for her love of conversation.
As a Sioux Falls Lioness, Kathy served as co-editor of their newsletter and was selected Lioness of the year twice. She was also involved in Christian Women, enjoyed traveling reading, camping, boating and attending their children and grandchildren's activities. Time spent at their cabin at Gavin's Point was fun and relaxing. During Desert Storm Kathy was also very involved with SOCM, a local military support group in support of her two daughters who were in the military. Kathy also loved doing crafts including decorating big chocolate chip cookies, making gingerbread houses and fruit bouquets to share with many friends and family.
Gordon and Kathy liked to travel and visit their daughter who was stationed in many places while in the Army, even Europe. They also enjoyed riding their motorcycle and ATV. Company was always welcome.
Kathy will be missed by son: Brent; daughter-in-law: Tracy; daughters: Sheri and Kristi; grandchildren: Ryan, Maegan, (Bryce), Katie, (Bennett), and Matthew, (Amanda); her sister: Diane Kluthe, (Bernie); her sisters-in-law: Carol Tienken, Carol Schmidt and Linda Hasselquist, (Ralph) and Don Nimick. She was preceded in death by her husband Gordon, parents John and Phyllis Schmidt, Father and mother-in-law Homer and Ester Tonner, brother Gary Schmidt and brother-in-law Bob Tienken.
In keeping with Kathy's generous heart, she choose donation of organs to help others. Kathy's family requests that memorial gifts be directed to the Fisher Center for Alzheimer's Research Foundation: 110 East 42nd Street, 16th Floor New York, NY 10017 tel: (800) 259-4636 fax: (212) 915-1319 EIN: 13-3859563.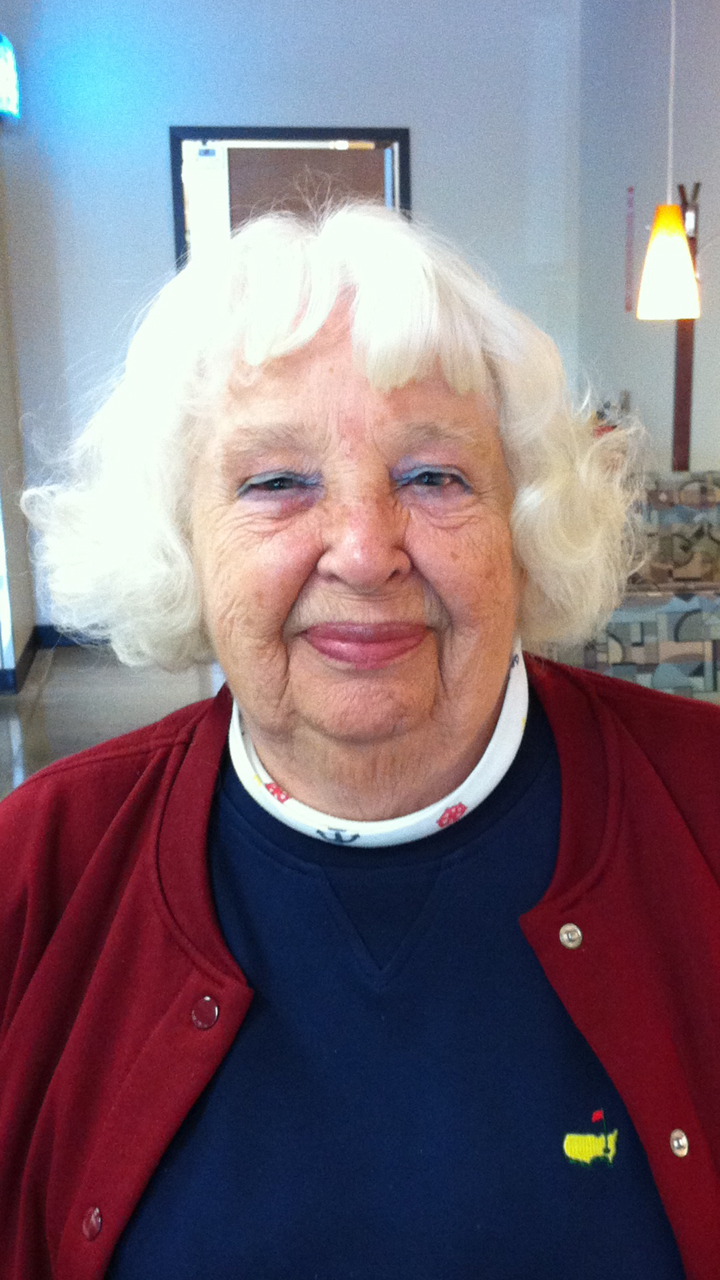 Yvonne Richards - Print this obit
Yvonne Dorothy Mell was born November 21, 1926 in St. Cloud Minnesota to Harry & Bernice Mell. Although born in Minnesota she spent her school years in Sioux Falls, attending Longfellow Jr. High, and Washington High School, where she graduated in 1944. Following graduation, she attended secretarial school, after which she landed a job in the secretarial pool at Morrell's. She married W.O. Richards on September 4, 1947. Upon the arrival of her first child, Melani in 1950, she left work to become a homemaker and remained so for the births of Dan in 1952, and twins, Nancy and Billy in 1955. In 1960 she returned to work as a secretary in the Sioux Falls School system, working initially part-time at Emerson, then Jane Adams elementary schools. From Jane Adams she moved to Mark Twain Elementary, working full time, where she remained until she retired in 1988. She thoroughly enjoyed her work in the school system, interacting with young people and fostering special relationships among her colleagues.

She was devoted to her family, enjoyed her children and grandchildren. During her working years she competed in league bowling at Suburban Lanes, and was quite a good bowler. She loved sports, and followed baseball (her favorite), football and golf. She was an avid bridge player, and over the years was a member of several bridge clubs. Playing cards was also a favorite family pastime and she was a fierce competitor at the family card table, showing no mercy towards fellow competitors! For a number of years she took an annual trip to Las Vegas during spring break with some of her old high school girlfriends which was a fun excursion for all. In later years she took up bingo and enjoyed meeting friends there and exchanging tidbits of their lives and local happenings.

She was preceded in death by her beloved husband Bill, and is survived by her children: Melani, Dan, Nancy and Bill; and grandchildren: Abe, Jessica, Emily and Parley (Melani), Brian and Jason (Dan), and Shannon (Bill).
Please join us in a Celebration of Life ceremony for Vonnie and Bill Richards Saturday April 27, 2:00 PM at Open Space Event Hall, 6212 South Pinnacle Place, Sioux Falls, SD 57108, near South Western Avenue and 69th Street.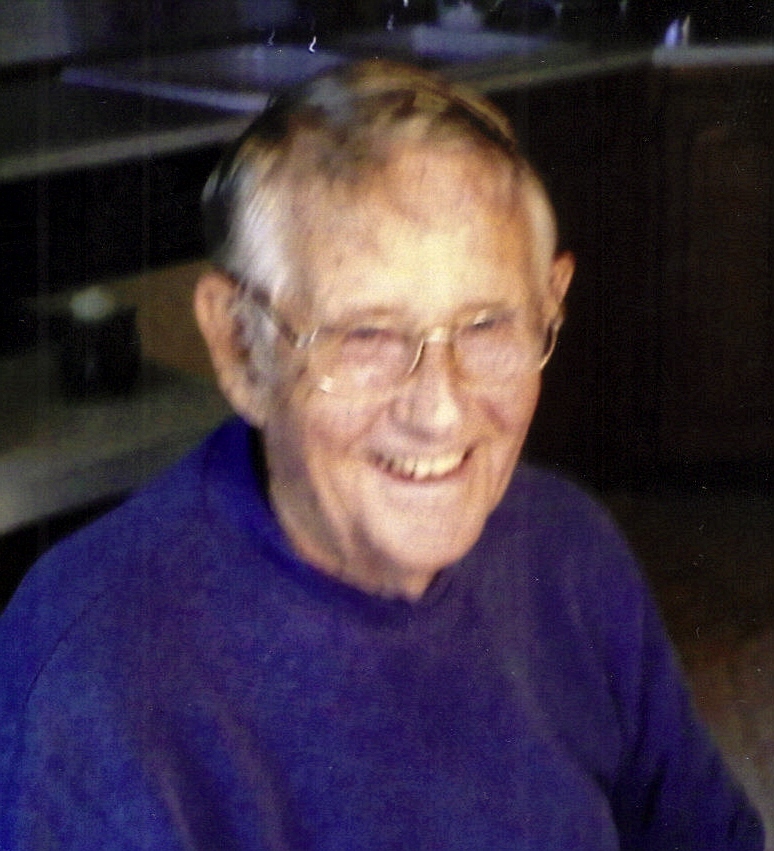 William Richards - Print this obit
William O. Richards passed away peacefully on Friday, July 9, 2010. He is survived by his loving wife of 63 years, Vonnie, and his 4 children, Melani Burnett (husband, Tom), Dan Richards (wife, Cathy), Nancy McIntire (husband, Kevin), and Bill Richards (wife, Sheryl), and 7 grandchildren, Abraham, Jessica, Emily, and Parley Burnett; Brian and Jason Richards; and Shannon Richards, and his brothers, Murray and Tom Richards, and several nieces and nephews. He was preceded in death by his mother, Gladys Schoff, father, Raymond Richards, and his brother, Dick Richards.
Bill graduated from Washington High School and attended Oklahoma State University. He served honorably with the 80th Field Hospital as a medic during WWII in France until the end of the war. He was employed at NSP/Xcel Energy for 27 years. His two greatest loves were his family and golfing. He loved children and was very active in the YMCA, coaching basketball and baseball, including his own sons, Dan and Bill. He provided great leadership and was a good role model for the boys and girls that he coached. He had a particular fondness for, and tenderness towards animals, especially for his beloved dog, Annie. He will be greatly missed by his family and friends for his kindness, compassion, sense of humor, and gift of laughter. Private services will be held. Arrangements are being handled by Barnett-Lewis Funeral Home.
Please join us in a Celebration of Life ceremony for Vonnie and Bill Richards Saturday April 27, 2:00 PM at Open Space Event Hall, 6212 South Pinnacle Place, Sioux Falls, SD 57108, near South Western Avenue and 69th Street.