Click here to view Archived Services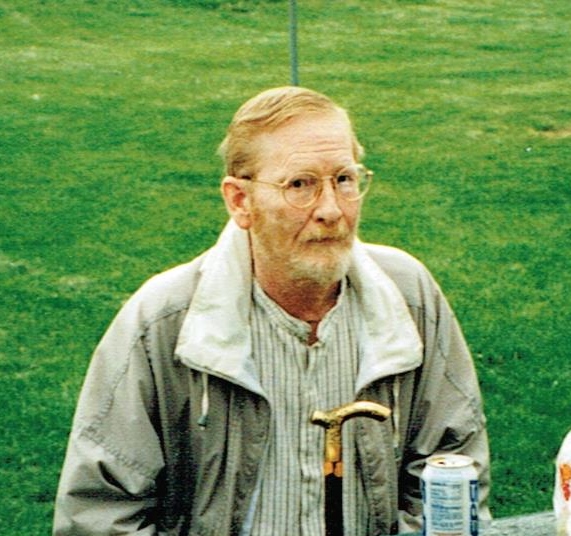 Dennis Dean Jenneman - Print this obit
Dennis Dean Jenneman of Sioux Falls passed away peacefully on November 8, 2018 at Dougherty Hospice House after a brief illness.
Dennis was born March 11, 1943 to Robert and Dorothy (Mehlbrech) Jenneman in Salem, S.D. After Moving to Sioux Falls he graduated from Washington High School and became a member of the South Dakota National Guard. He later moved to Minneapolis, Minnesota and pursued a life long career in printing and bindery work. He was married there and had a son and daughter, whom he was very proud of.
Survivors include his brother: Robert Charles Jenneman of Sioux Falls; and a sister: Sharon Fonder (Jenneman) of Dallas, Texas. He also is survived by his daughter: Jennifer (Richert) of Indiana and his son: Jeffrey Jenneman of the Minneapolis area. Those who also will miss him are four grandchildren, a niece: Angela Munion (Todd Munion) of Sioux Falls; and a nephew: Jesse Fonder (Tara Fonder) of Dallas, Texas.
Visitation with family and friends will be held on Tuesday, November 13 from 10:00 AM To 11:00 AM at Barnett-Lewis Funeral Home with burial to follow at St. Mary Cemetery in Salem, South Dakota.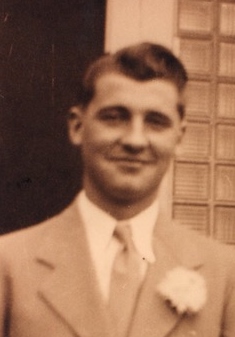 David LeRoy Howell - Print this obit
David LeRoy Howell, 94, passed away peacefully at his Sioux Falls home on November 7, 2018.
David was born on a farm near Ordway, SD on November 14, 1923 to Ruel and Elsie (Russell) Howell. At 17 years of age, he joined the army and served as a medic in the Pacific region during World War II. After the war he returned to Aberdeen, South Dakota and married his sweetheart, Alice Nikolas, on August 3, 1946; together they raised nine children. In his early career, David worked in construction, which took him across the state of South Dakota. In the early 1950s, he returned to Aberdeen where he farmed, built custom cabinets, and raised his family.
David retired from farming in 1978; then moved to Sioux Falls where he worked for the Federal Housing Authority (FHA) as a building inspector until he retired in 1988. In retirement, he engaged in his first passion, woodworking. He was truly an artist in the woodshop, building roll top desks and other high-quality furniture for family. For his grandchildren, he made wooden toys and puzzles. Most family members own and display cheerful holiday decorations crafted out of wood by David. He also loved genealogy; he worked diligently compiling the Howell/Russell family history.
David is survived by his wife of 72 years: Alice; one sister: Doris Zubak, Tillamook, OR; six children: Linda Howell, Dacono, CO, James Howell, Aberdeen, SD, Wendy (Robert) Hogan, Fernandina Beach, FL, Daniel (Debra) Howell, Sioux Falls, SD, William Howell, Blackhawk, SD, Edward (Karen) Howell, Fernandina Beach, FL; 24 grandchildren and 27 great-grandchildren. David was preceded in death by his parents, five brothers, six sisters, and three of his sons: Randall, Terrence, and Brian Howell.
In lieu of flowers, donations can be directed to the Sioux Falls Habitat for Humanity.
Visitation will be Sunday, November 11, 3:00 PM to 5:00 PM at Barnett-Lewis Funeral Home. Funeral Service will be Monday, November 12, 10:30 AM at Barnett-Lewis Funeral Home.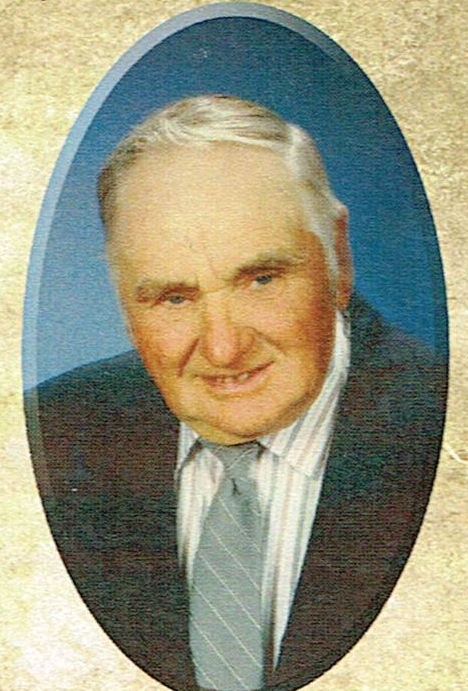 Donald "Don" DeShepper - Print this obit
Donald "Don" DeSchepper was born on December 30, 1924 to Camiel "Mel" and Sadie (Cleppe) DeSchepper on the family farm near Jasper, Minnesota. Don attended country school near his family farm until the 8th grade. He continued to work on the family farm until he joined the United States Army in 1944. Don was deployed to Okinawa, Japan where he was wounded in action. During his time in the Army, Don was stationed in Hawaii where he directed the work of prisoners of war, teaching them how to cultivate and harvest crops. Don received a Purple Heart and Good Conduct Medal for his service. Don was honorably discharged on August 9, 1946.
Shortly after his return to the United States, he married Helen DeToy on November 19, 1946 in the St. Joseph Catholic Church in Jasper. The young couple stayed in the Jasper area, living on a farm nearby. During their years of marriage, the couple was blessed with six children. Don and Helen continued to live on the farm until 1997, when they moved in to the city of Jasper. Don passed away on November 1, 2018 at the age of 93 years, 10 months, and 2 days.
Donald was a member of the St. Joseph Catholic Church in Jasper. Donald was a hardworking man that had a great love of the land, in 1986, Don was named Conservation Farmer of the Decade. In his spare time, Don enjoyed playing pinochle. He also enjoyed spending time with his pet cow, Jessie.
He is lovingly remembered by his wife of almost 72 years, Helen; his six children, Joan (Allan) Henely of Rochester, Minnesota, Buck (Susan) DeSchepper of Sioux Falls, South Dakota, Mary (Richard) Desmarteau of Peoria, Arizona, Mark DeSchepper (Pam Ullom) of Jasper, Minnesota, Linda "Belinda" (Paul) Kaffar of Sioux Falls, John (Chris) DeSchepper of Garretson, South Dakota; 8 grandchildren and 19 great-granchildren. Don was preceded in death by his parents; brothers, Glenn, Vernon, and Dick; and his sister, Barb.
Funeral Services were held on Monday, November 5, 2018 at St. Leo Catholic Church in Pipestone, Minnesota.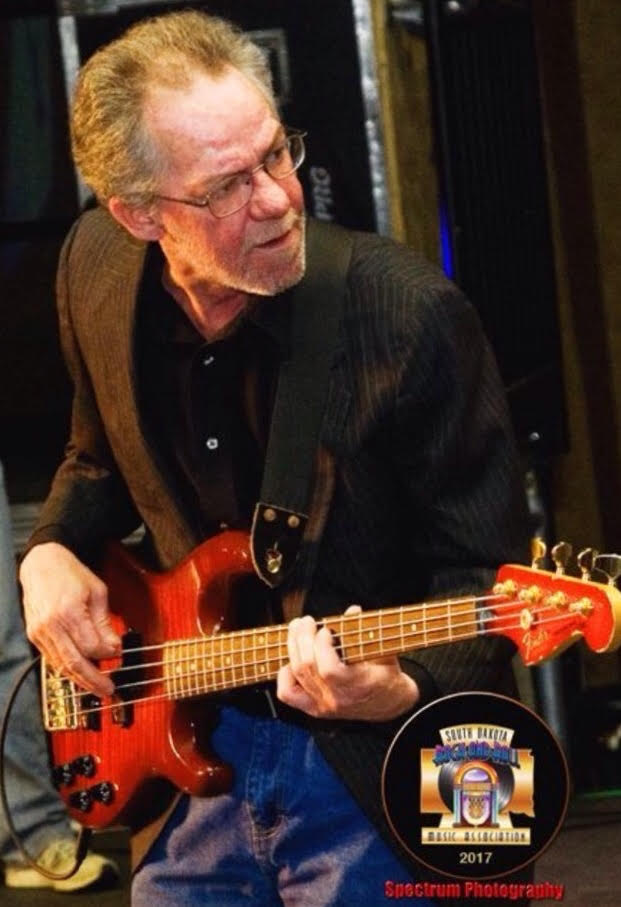 Daniel Paul - Print this obit
Daniel Patrick Paul, 58, passed away in his home in Freeman, SD on November 5th, 2018, after he gave it his best against his journey with cancer. He was born in Sioux Falls, SD on August 13th, 1960 to Marvin Paul and Doris (Morgan) Paul. He married Jodie Amundson and was the proud father of Tori, Tony, and Tara.
He started in the music industry playing bass guitar on stage before he was a teenager. He was a founding member of Wakefield and American Made Band. He was also a member of the bands Night Raiders, Flat Cat, Screaming Crawdads, and many more. His decades long career was topped with his induction into the Legends of Dakota Country Hall of Fame and the South Dakota Rock-n-Roll Music Assn. Hall of Fame.
After all the years of being in the spotlight, being on stage every night and being on the road, he retired and eventually decided to buy a home out in the middle of nowhere, where it was quiet and peaceful, away from all the commotion so he could relax and enjoy his retirement. He wrote the song "Back On The Farm" - "back on the farm you can be who you are no claim to fame and fortune, trying to be a star". Danny was a simple man he didn't need much, just a relaxing home he was proud to call his. He loved watching the old TV shows like Andy Griffith, Barney Miller Show, documentary shows Alaskan Bush People, Pawn Stars, Weather Channel, and Monday Night Wrestling and working on cars and trucks with his son. I'd have to say our dad was exactly where he wanted to be "Back on the Farm".
Daniel is survived by his parents: Marvin Paul, Sioux Falls and Doris Castle, Rapid City; children: Tori Armstrong (Aaron Cram), Sioux Falls, Tony Paul, Freeman, Tara Hartse (Dustin Hartse) Lake Norden; grandchildren: Daniel Jr. (Paige), Derick (Aden), and Caylie Armstrong, Sioux Falls, Kali, Beyek, Bayne, and Jypsy Hartse, Lake Norden; great-grandson: Malakai Armstrong; siblings: Carmen (Jeff) Ross, Rapid City, Lavern (Minni) and Duane Paul, Sioux Falls, Russell Paul, Oklahoma City OK, Andrae Thompson, Rochester MN, Larry Thompson, Caddo Mills TX, Dean (Kathy) Castle, Sioux Falls, Jaina Heiden, Sioux Falls, and Denae (Paul) Bastian, Tea. He was preceded in death by grandparents: Goldie and Lloyd Paul; step-brother: David Castle and sister in-law: Patty Drange.
Visitation with family present will be Friday, November 9th from 5:00 PM – 8:00 PM at Barnett-Lewis Funeral Home. Funeral Service will be Saturday, 10:00 AM at Barnett-Lewis Funeral Home.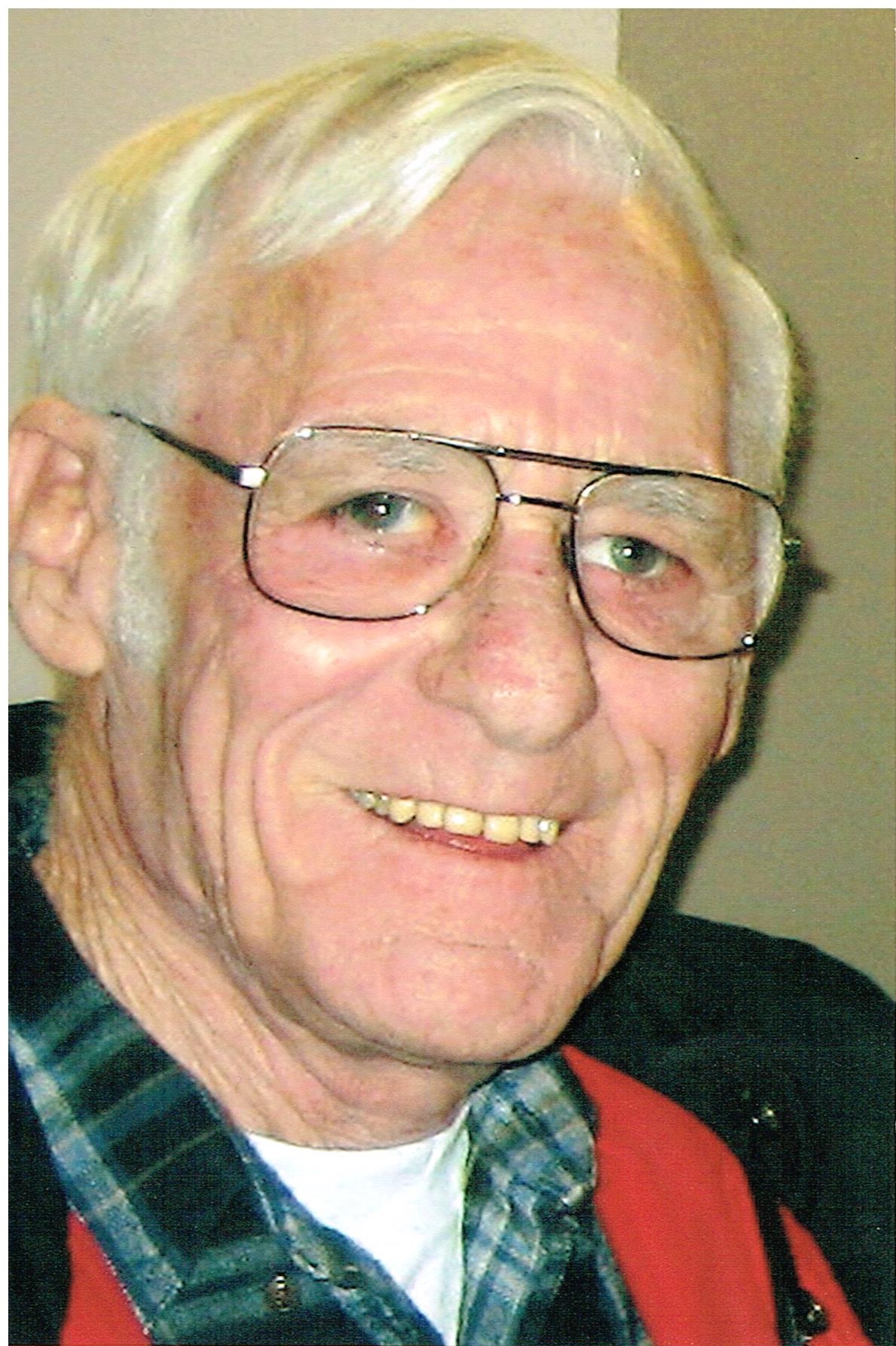 Kenneth "Moonie" Moon - Print this obit
Kenneth Moon, or "Moonie" as his friends called him, was born on April 6, 1936 in Kennebeck, South Dakota. He was welcomed into the arms of Jesus on November 5, 2018.
Kenneth was a retired elementary school teacher, business owner and father to 6 children.
Kenneth's love for life and others was radiated to everyone he met. A truly kind, witty and genuine man, Mooner loved to make others laugh, and was always ready with a comical gesture or funny phrase. Kenny's smart ass personality and love for life was unmatched and we will forever be changed by having been blessed with Mooner in our lives.
Kenny is survived by his wife: Hope; children: Bob, Teresa, Doug, Heather, Tim and Craig; 13 grandchildren; one great-granddaughter and a brother: Ronald "Hokie" Moon. In the words of Kenny: "Forrr Sure."
A private family gathering will take place at a later date.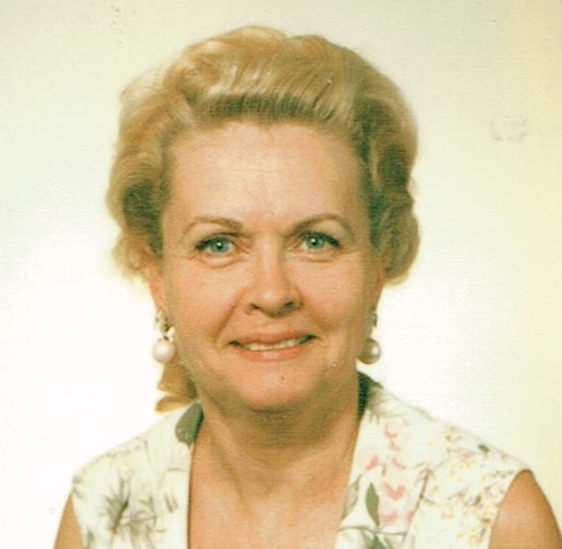 Elizabeth "Bettie" Drenkow - Print this obit
Elizabeth "Bettie" Ann Drenkow, 96, passed away November 4 at Touchmark Waterford at All Saints in Sioux Falls. Bettie was born on May 24, 1922 in Cuthbert, South Dakota to John and Daisy (Mildenberger) McCormack.
Bettie graduated from Forestburg Consolidated High School in 1940, and Mitchell Business College in 1941.
She was employed at Coca-Cola in Mitchell for 2 years prior to her marriage to Leroy Drenkow on February 20, 1944. They moved to Sioux Falls in 1944 where she was employed by the Local Ration Board and Midland Distributing from 1944 – 1949. She then entered the Federal Service and was employed for 43 years by the USDA, Veterans Administration and FAA until February 1987 when she retired.
Bettie enjoyed gardening, sewing and taking care of animals. In lieu of flowers contributions can be directed to the Sioux Falls Humane Society.
Thank you Agie, Amanda, Kari, Kayla, Kylee and Susan. A heartfelt thank you for the wonderful care, kindness and patience you showed Bettie. You are all appreciated and loved. Thank you to the Miles family for the many years of friendship and love.
Bettie is survived by many nieces and nephews. She was preceded in death by her parents; husband; a twin brother: John William McCormack and his spouse: Margaret Griffin McCormack.
Visitation will be Wednesday, November 7, from 5:00 to 8:00 PM at Barnett-Lewis Funeral Home. A Committal Service will be Thursday November 8, 11:00 AM at Graceland Cemetery in Mitchell, South Dakota.
Charlotte Mae Inks - Print this obit
Charlotte Mae Inks (Engelbrecht), 92, born 5/15/1926 in Elkton, SD. She died at home October 30, 2018.
She was preceded in death by husband: Lester; children: Teola Baymiller, Douglas and John. She is survived by her children: Gary, Linda Rocheford (Greg) and David (Roberta). Charlotte had 8 grandchildren, 14 great-grandchildren, 2 great step-grandchildren and 1 great-great grandchild.
She was a loving mother and grandmother who was forever dedicated to family and friends. At mother's request a private family service will be held. In lieu of flowers, memorials preferred and will be directed to a trust fund for Gary.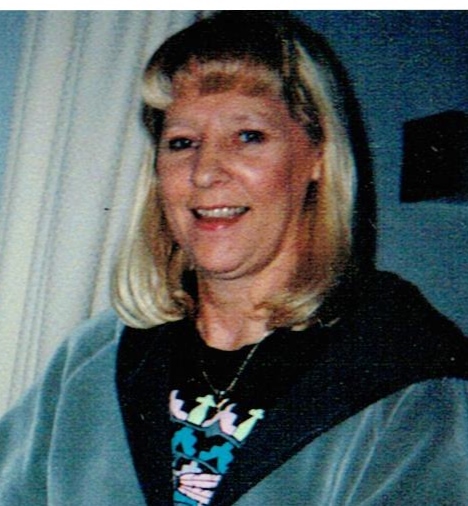 Janet Kay Carey - Print this obit
Janet Kay (Parmley) Carey, age 67, went home to be with her Lord and Savior Jesus Christ on Wednesday, October 24, 2018. She was born in Sioux Falls, SD to the late Ellis Parmley and Bernice (Hansen) Parmley on August 03, 1951.
Janet completed her schooling in Sioux Falls, graduating from Washington High School in 1970. While studying at Washington, she joined the track and field team. She won many awards, but her favorite event was the hurdles.
She met her cherished husband Charles Carey of 45 years in 1969. Janet and Charles were partners in everything, including business. Despite her active schedule, family and friends were Janet's passion and delight. She enjoyed shooting darts, watching scary movies with her friend Marilyn, traveling with her sisters, Debbie and Charlene, and snuggling with her dog Rascal. Janet was an amazing mother, grandmother and great-grandmother. Spending time with the young children in her family brought her great joy.
Janet is survived by her beloved husband: Charles; four children: Mary, Marsha, David and Christine; six grandchildren: Kayla, Harvey Jr., Adrian, Cassie, Ajay, and Benjamin; and three great-grandchildren: Oliver, Harvey and Ripley; and a number of other loving relatives and close friends. She is also survived by her sisters: Charlene (husband Terry), Sutton, NE., Debbie (husband Mike), Longmont, CO.; brothers: Ron (wife Joyce), West Union, IA., Dennis (wife Judy), Blaine, MN. and Darrell (wife Dawn), Watertown, SD.
Janet will be missed by so many that loved her. We ask the Lord to welcome her with the love he has promised us all.
Visitation will be Monday, October 29, 5:00 PM at Barnett-Lewis Funeral Home with a Scripture Vigil at 6:30PM. Mass of Christian Burial will be Tuesday, October 30, 11:00 AM at Christ the King Catholic Church.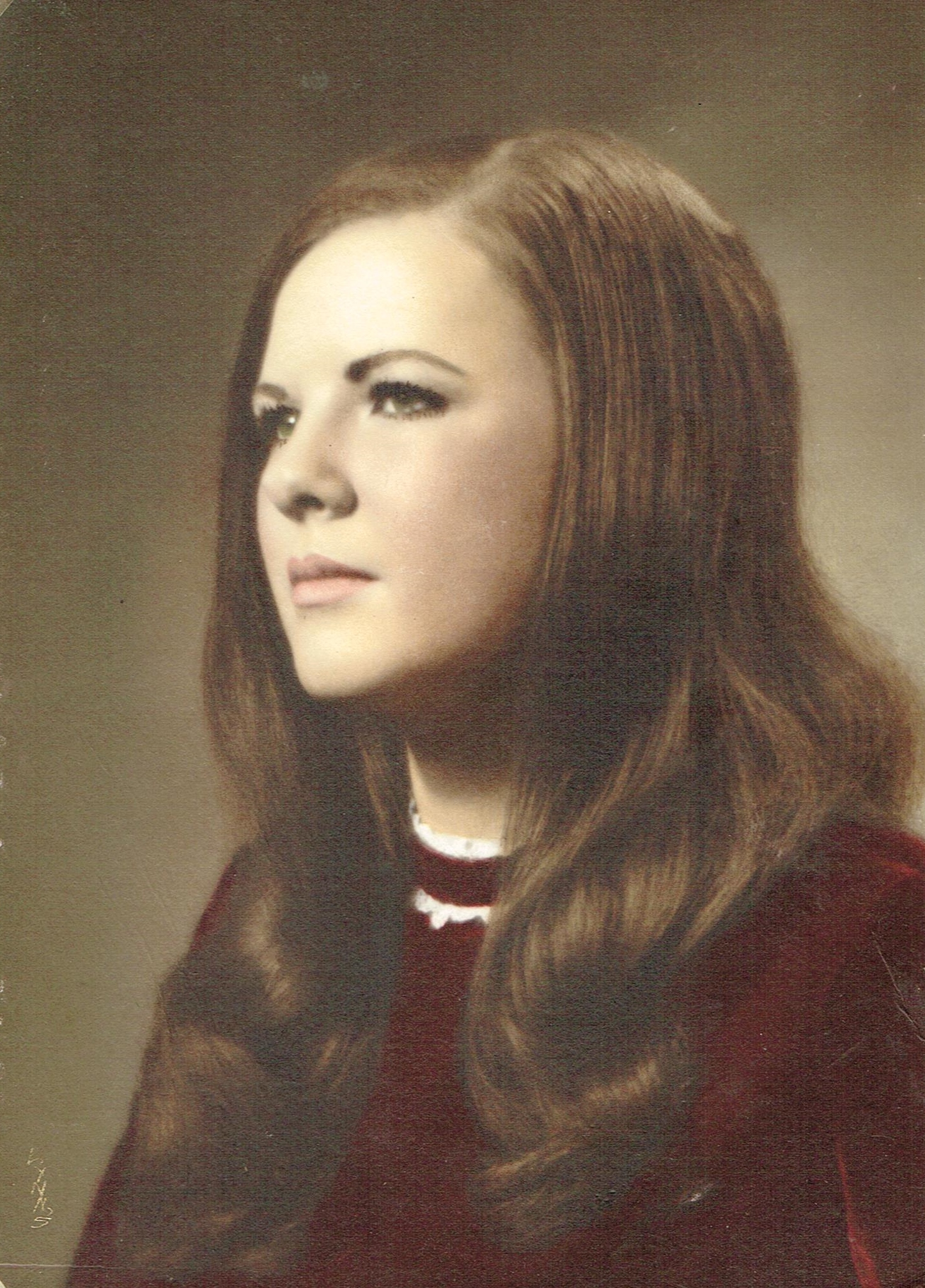 Patricia "Pat" Bader - Print this obit
Patricia "Pat" Marina Bader, age 70, died on Monday, October 15, 2018 at Avera Dougherty Hospice House after a brief battle with cancer. She was born to James and Opal (Smith) Maher at McKennan Hospital in Sioux Falls, SD on July 6, 1948.

Patricia graduated from Washington High School in Sioux Falls, SD in 1966. She worked as a nurses aide at the Good Samaritan Home and married Elmer (Al) Bader on August 3, 1978. She was a devoted mother and wife. During times of illness, she comforted family members. Pat enjoyed spending time with her family, taking walks, and celebrating the holidays. She will be remembered for her faith, sense of humor, and devotion to her family.

Grateful for having shared her life are her daughter: Nichole (Maher) McCormack and her husband, William (Bill) McCormack, Sioux Falls, SD; her brother: Terry Maher and his wife, Jean, Sioux Falls, SD; her bother-in-law: Glen Dean, and her brother-in-law Paul Meirose. Patricia was a proud grandmother to William (Billy) O. McCormack and James (Jamie) M. McCormack, Sioux Falls, SD. She also had many nieces and nephews whom she loved very much. She was preceded in death by her parents: James and Opal Maher; husband: Elmer (Al) Bader; siblings: Sharon Meirose, Pauline Schneiderhan, Rose Kruse, Alice Hoier, Margaret "Honey" Dean, Ellen Baete and Jim Maher; and her nephew: Jeffrey Dean.

Visitation will be 10:00 AM Friday, October 19 at St. Lambert Catholic Church with a Mass of Christian Burial at 10:30 AM.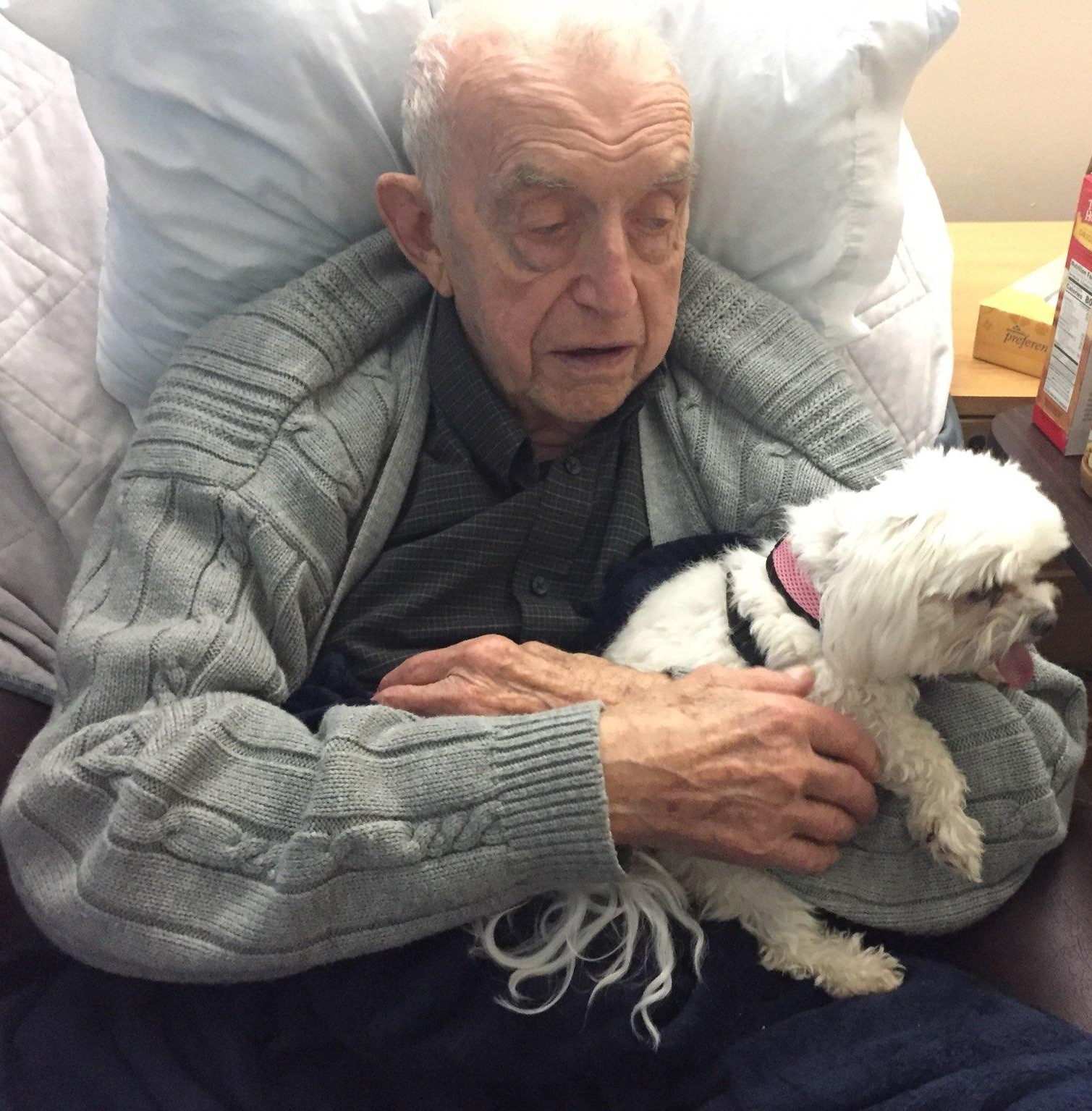 Raymond Meals - Print this obit
Raymond Harold Meals passed away October 5th, 2018 at the Good Samaritan Village in Sioux Falls, SD. Raymond was born April 30th, 1929 to Agnes (McAvinney) and Woodruff Meals in Gann Valley, SD. At the age of 19, he was drafted into the Army serving in Japan as an Honor Guard in the Korean War. He received an Honorable Discharge in 1953.
Upon returning to Mitchell he worked for Culhane Dairy and Lakeside Dairy for many years. After retiring as a "milkman" he worked at a local car wash and did yard work for numerous people.
Some of his greatest joys were playing cards, telling stories and his love of animals. His nieces and nephews, along with others he met in his lifetime, benefited from endless acts of kindness. He was always willing to do the work that others may not want to.
Raymond is survived by his sister: Ardus; brother: Edmund Meals; local nieces and nephews: Antionette (Jerome) Clemens, Kay Scharf, Chuck (Kay) Scharf, Becky (Allen) Murren, Karen (Stan) Montileaux, Cheryl Nelson, and Trish (Don) Dorn, and their families. He is preceded in death by his brothers: Kenneth, James, LeRoy; and sisters Monica Scharf and Regina Meals.
A very special thank you goes to all those at Avera Hospice for their care and loving attention. To Phyliss (care provider) and Kathy with her dog Molly who always brought a smile to his day!
Mass Of Christian Burial will be Monday, October 8, 10:00 AM at St. Katharine Drexel Catholic Church. Memorials may be directed to the St. Katharine Drexel Pantry Ministry or Avera Home Hospice.