Click here to view Archived Services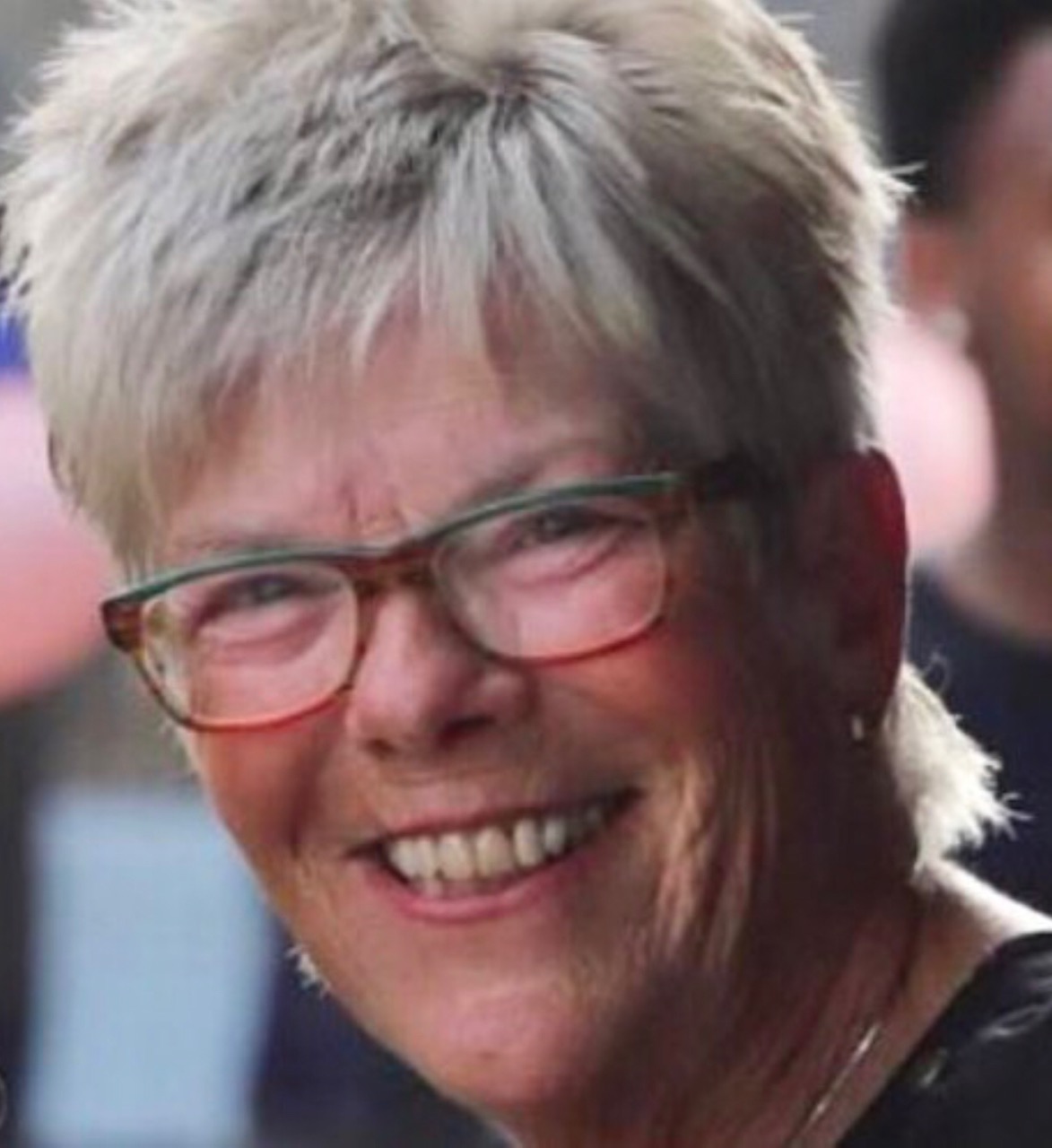 Connie Roberts - Print this obit
Constance "Connie" Joanne (Hanlon) Roberts passed away unexpectedly on December 1, 2019 in Naples, Florida. She was born July 11, 1948 to James and Beverly (Pedersen) Hanlon in Sioux Falls, South Dakota. Her family moved to Sioux City, Iowa where she attended Blessed Sacrament Elementary School and graduated from Bishop Heelan Catholic High School in 1966.
After graduation, Connie attended the University of South Dakota where she followed in her mother's footsteps as a member of Kappa Alpha Theta sorority. It was here at USD where she met the love of her life, Jim Roberts, across a booth at the Varsity Pub. It was love at first sight and after eight months of dating they were engaged. They were united in marriage on July 27, 1968 at Blessed Sacrament Church in Sioux City, Iowa.
In early 1971, Jim went on active duty with the United States Army in Georgia. While Jim was in officer training there, they welcomed their first daughter, Lisa. In the fall of 1971, they were stationed in Berlin, Germany for three years. It was there they welcomed their first son, Brian and met their dear lifelong friends, Mike and Mary McGuinn. Following a one year assignment in Texas, they completed their family welcoming twins, Kevin and Katie. Upon discharge from the Army, they made their home in Minneapolis before moving to Sioux Falls, SD permanently in 1979.
Connie went on to become a strong advocate for deaf and hard of hearing children in both her personal and professional life upon learning that her youngest daughter, Katie, was deaf. She returned to complete her bachelor's degree in special education by commuting to USD while raising their four children. Connie enjoyed working as an Outreach Consultant for the South Dakota School for the Deaf for 13 years where she cherished her time working with families. During these years, Connie was very passionate about the needs of deaf and hard of hearing children and was active in many organizations including being involved with the founding of the South Dakota Parent Connection organization and serving on the national board of directors for the American Society of Deaf Children. For several years, Connie traveled across the United States and was the keynote speaker at many local and national association meetings. 
During her time in Sioux Falls, Connie was active in her church as well as many other organizations. She was a founding member of St Michael Parish and she and Jim were inaugural little parish leader members. Another passion of hers was watching her sons grow up playing hockey. During this time, she became very involved in the Sioux Falls Youth Hockey Association and served on many committees including one term as the president of the association.
Connie was well known for her artistic talents and would tackle any new endeavor that caught her eye including oil painting, reupholstering furniture, china painting, water color painting, calligraphy, ceramics, stained glass, mosaics, making calendars and purses, creating artistic magnets, sewing Halloween costumes for the grandkids, and embroidering very special Christmas stockings for each of her eleven grandchildren. She was happy when she was creating. She worked for several years for Sioux Falls Stained Glass and in her later years loved creating displays for the downtown boutique, Sticks and Steel. One of her greatest joys was working on custom stained glass and mosaic projects for numerous individuals and businesses. She also loved reading, watching crime shows, doing crossword puzzles, playing "Words with Friends", Mahjong and cards.
Connie's greatest love and joy was her family. She treasured the time spent with them and created so many special memories that will be cherished forever. Time with her grandchildren was precious. She was their number one fan on the bench whether it be watching football, hockey, lacrosse, softball, soccer, basketball, volleyball games or swim meets. She was the loudest cheerleader and always had favorite snacks ready for them after the game. She loved getting nails done together at the salon, grabbing coffee, watching a "Law and Order" marathon on the couch, doing SnapChat filters, giving backrubs, and making memories together in 1:1 "special nights". Perhaps some of her fondest memories were of her and Jim taking each grandchild on their own special trip the year they turned 10; which included trips to Seattle, Kansas City, New York City, Los Angeles, San Diego, Miami and Orlando. Although Connie will be missed on the upcoming trips for the four younger grandchildren, we know she will be there in spirit and love. She was the one who taught her grandchildren to climb down steps as toddlers and to swim at a young age in her backyard pool. She loved her grandchildren deeply and they were such a source of pride and joy in her life. Connie was blessed with amazing siblings and in-laws and enjoyed many special memories including nights with her brothers at the Thirsty Duck, "robe weekends" with her sister-in-law and brother-in-law, countless Hanlon Family reunions, the family tradition of "Horses Ass Award" ceremonies, annual "sisters weekends", and many gatherings with nieces and nephews. Anyone who knew Connie, knew she was the "life of the party" who loved to laugh, to dance, to raise a glass of wine and be the last one to leave.
Upon Jim's retirement in 2014, Connie and Jim spent their winter months in Naples, Florida where they reunited with their lifelong friends and enjoyed the companionship of many new ones. They enjoyed their days golfing, dancing, spending time with friends going out to dinner, spending quiet time together reading and enjoying a glass of wine during sunsets on the beach. Although this time was cut far too short, it was some of their richest years together. Connie and Jim loved traveling and enjoyed many trips and cruises together with friends and family including many years of chasing their granddaughters playing softball across the country with the South Dakota Renegades, a very special group of people.
Grateful for having shared her life is her husband of 51 years: Jim, Sioux Falls; daughter: Lisa (Phil) Loving, Sioux Falls; sons: Brian (Shawna) Roberts, Corning, IA, Kevin (Hallie) Roberts, Victoria, MN; and daughter: Katie (Kris) Hopkins Roberts, Seattle, WA; grandchildren: Hannah, Chloe, Sadie and Jesse Loving, Duncan, Jacob, Brody, Tyler, Madyson and Isabella Roberts, and Fitzgerald Hopkins Roberts; siblings: Julie (Larry) Armiger, Omaha, NE; Mike Hanlon, Sioux Falls, Mary (Tommy) Thompson, LeMars, IA, Pat (Rhonda) Hanlon, Sioux Falls, Tom (Lisa) Hanlon, Sioux Falls; Kevin (Tracy) Hanlon, Sioux Falls and Betsy (Jeff) McIntyre, Sioux Falls; her in-laws: Kay (Kerry) Kasulka, Sioux Falls; Diane (Bill) Tschetter, Rapid City, SD; and Tom (Linda) Roberts, Sioux Falls; special friends: Mike and Mary McGuinn, Naples, FL; and numerous nephews and nieces. Connie is preceded in death by her parents, Jim and Bev Hanlon; her in-laws: Ken Roberts and Irv and Dorothy (Roberts) Engelbrecht; brother-in-law: Lyle Magorien; and nephew: Jimmy Magorien.
The family requests in lieu of flowers, donations may be made to the Hanlon Family Memorial Scholarship fund created in her parents honor at the Bishop O'Gorman Catholic Schools Foundation www.ogknights.org/giving/bishop-og-foundation
Visitation will be Monday, December 9, 5:00 PM at St. Michael Catholic Church with a scripture vigil at 6:30 PM. Mass of Christian Burial will be Tuesday, December 10, 10:00 AM at St. Michael Catholic Church.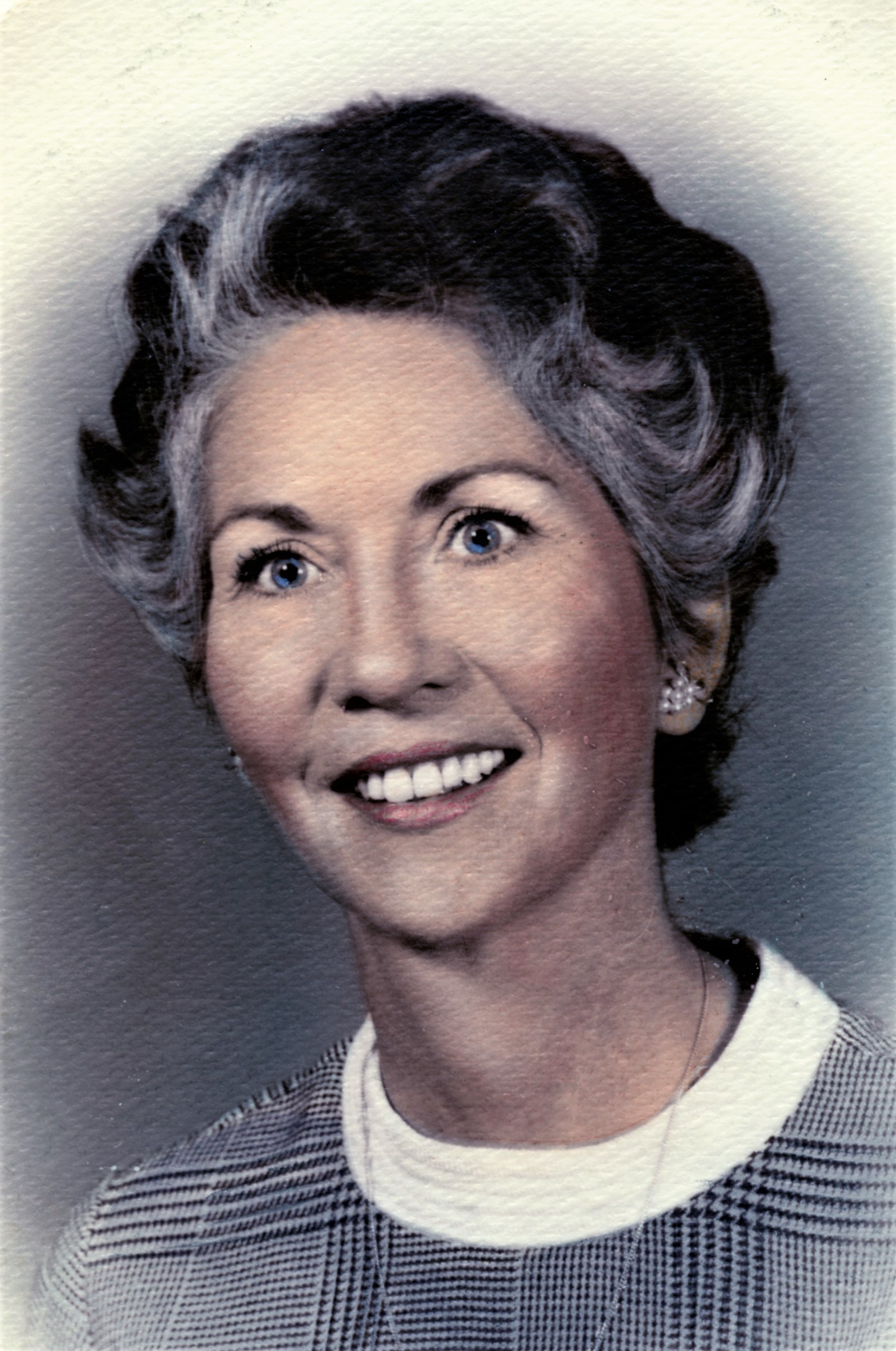 Margaret "Marnee" Cogley Bell - Print this obit
Margaret "Marnee" Cogley Bell passed away peacefully at Vienna Village in Pfafftown, NC on December 2, 2019. She was born December 19, 1924 to John M. and Grace G. Cogley in Sioux Falls, SD.

Marnee enjoyed playing the piano and organ. Her family and friends loved her many "concerts" throughout the years. A romantic at heart, she played mostly love songs. She also enjoyed ballet and dance. Her father sold insurance but passed away tragically when she was 11 years old. After his passing, her mother became a U.S. Marshall, transporting female prisoners.

At St. Mary's High School, Marnee met John H. Bell, who was the school's football star and several years later they married. Soon after she stayed home to raise their two children. They bred and raised German Shepherds when the children were young and owned many dogs the rest of their lives. She enjoyed volunteering as a "candy-striper" at hospitals for many years. During John's military career, the family lived in FL, CA, New Orleans, IL, PA and VA. When he retired, they moved to a farm in Bohannon, VA. She enjoyed the early mornings sitting on the back porch watching the boats as she drank her first coffee of the day. They were members of St. Francis de Sales Church in Mathews, VA. Marnee felt that the days of raising puppies prepared her for raising calves, sheep, goats, and horses at the farm. She was an active member of a bridge club, a "stitch" group, the Women's Club and the DAR. She was a talented "garnisher", making everything lovely. She also worked election sites and served as the secretary for the local volunteer rescue squad. A very creative and talented "stitcher", she knit, did needlepoint, counted cross-stitch and stencil. She was a beloved and fun wife, mother/in-law, Nanu and friend!
In addition to her parents, she was preceded in death by her beloved husband John of 72 years; her daughter Barbara Ann Bell and sister Katherine C. Christenson.

Marnee is survived by her son: John H. Bell (Ann); two grandchildren: Audrey B. Smith (Brian) and David N. Bell (Jessica); and eight great-grandchildren: Hannah Smith, Sarah Beth Smith, Jacob Smith, Caleb Smith, Lillie Bell, "AJ" Bell, Harper Bell and Emerson Bell; and two nieces: Catherine Telarico and Mary Christenson.
A very special thanks to the owners, administrators, and staff at Vienna Village for their compassionate and excellent care for Marnee.

A graveside service will be held Monday, December 9th at 10:00 a.m. at St. Michael's Cemetery Chapel, 3001 N. Cliff Avenue, Sioux Falls, SD 57104.
In lieu of flowers, memorials may be made to St. Joseph Indian School, 1301 North Main Street, Chamberlain, SD 57325 or to a charity of your choice.
Online condolences may be sent to www.barnett-lewis.com or www.salemfh.com.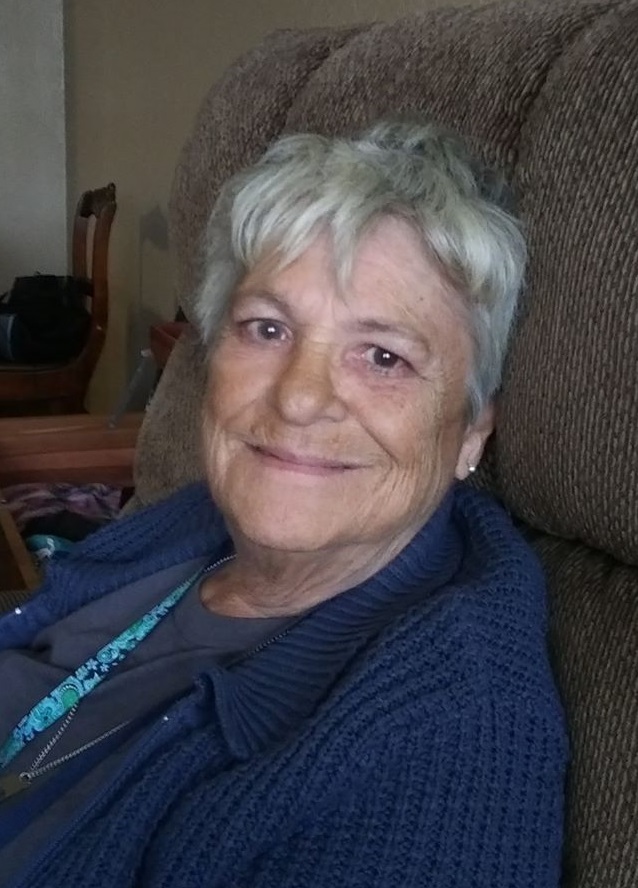 Colleen Wollmann - Print this obit
Colleen Wollmann of Sioux Falls, SD passed away on December 2nd, 2019 at Sanford Hospital in Sioux Falls, SD after a short battle with cancer. She was 68.
Colleen was born on October 5th, 1951 in Sioux Falls, SD to Thomas and Irene (Divney) Wheeler. She attended grade school in Sioux Falls, graduating from Lincoln High School in 1970.  She held various jobs ultimately needing to retire early due to health reasons. She was most proud of her time at Sioux Valley Hospital early in her life. 
Grateful for sharing her life is her son: Christopher Wollmann and his wife Delorez of Sioux Falls SD; her grandchildren: Faith Wollmann, Chloe Wollmann, and Ethan Wollmann; along with her nieces, nephews and very special friend and soulmate Gerald Centra. Colleen is preceded in death by her parents: Thomas and Irene Wheeler; daughter: Suzanne Wollmann; son: Joseph Wollmann; sister: Mary LaBatte; and nephew: Carl Sullivan.
Visitation will be Friday, December 6, 5:00 PM – 8:00 PM with family present at Barnett-Lewis Funeral Home. A Funeral Service will be Saturday, December 7, 10:00 AM at Barnett-Lewis Funeral Home.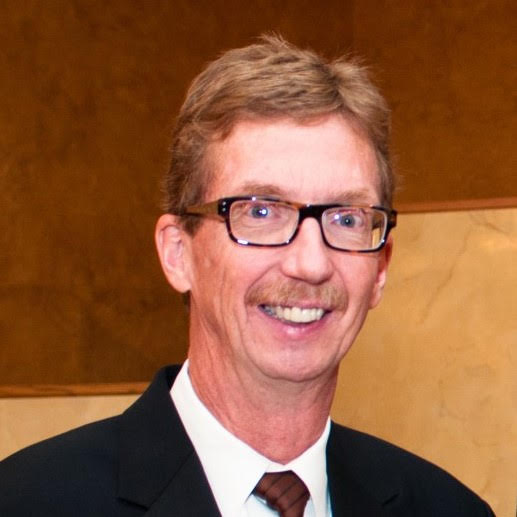 Larry Kevin Morris - Print this obit
Larry K. Morris, 65, passed away unexpectedly on December 1st, 2019 at Sanford Hospital after spending a memorable evening with his grandson watching their first racing event together.
Larry was born on January 28th, 1954 in Sioux Falls to Lloyd and Lois Morris. After graduating from Washington High School in 1972, he pursued his passion for motorcycles by racing flat track and working at motorcycle shops where he met many of his lifelong friends. Together they traveled the country creating numerous future stories Larry would often tell. In 1978, Larry started at Soderberg's Optical making eye glasses for the next 38 years before happily retiring in 2016.
In 1982, he married the love of his life Linda and started the greatest joy of his life as a husband and father to three children. As a dad Larry loved instilling a love of activities into family life. He rode motorcycle trials for 15 years, ran multiple running events, coached kids activities for many years, and enjoyed camping together on many vacations. Through his example his children developed their own strong interests which he loved supporting. He was always, always there for his family.
In retirement, Larry loved traveling more, camping and motorcycling. Shortly after retiring he began a courageous battle against terminal cancer. Despite that, he cherished his time as a husband, father and grandfather.
  Larry is survived by his wife: Linda, Sioux Falls; son: Mike (Kelly), Brandon; daughters: Katie, Sioux Falls and Emily, Rapid City; sister: Renae Morris Minneapolis; brother: Myron, Sioux Falls; and grandkids: Alayna and Connor Morris, Brandon. Larry was preceded in death by his parents.
Visitation will be Thursday December 5th, 5:00 PM – 8:00 PM with family present at Barnett-Lewis Funeral Home. A Funeral Service will be Friday, December 6th, 10:30 AM at Barnett-Lewis Funeral Home with a private family burial to follow.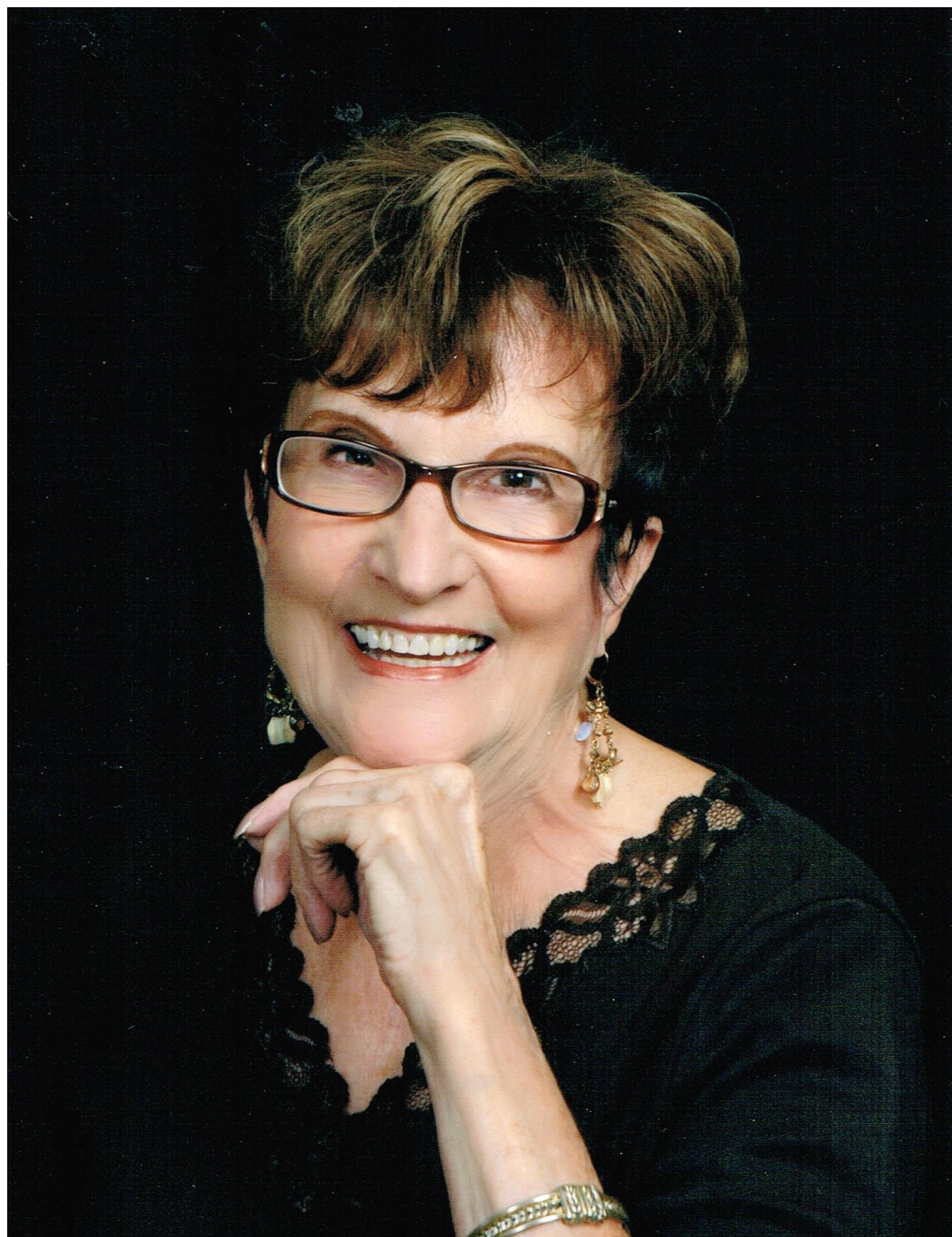 Margaret Mary Dix - Print this obit
Margaret Mary (Heer) Dix, age 87, passed away peacefully on Saturday, November 23, 2019, at the Dougherty Hospice House in Sioux Falls. She was born September 14th, 1932 to Edward and Louise Heer on a farm near Doland, SD and attended country school. In sixth grade, the family moved to a farm near Raymond where she attended and graduated from Logan Consolidated School. Margaret graduated from Watertown Beauty Academy for Cosmetology.
She married Dwayne J. Dix, June 27th, 1951. When he returned from the Korean War, they moved to Sioux Falls. They had five children together. She owned Margaret's Beauty Salon for 30 years. She started the business in her home where she worked after her husband Dwayne passed away in 1962. Over the years she moved the Beauty Shop to three other locations. She married Joseph Wermers in 1966. They loved camping and traveling until he passed away in 1978. She was married to Wayne Gatrell from 1983 to 1987. She was employed at Avera McKennan Hospital in Medical Records for 12 years and worked part time in her beauty salon. After retiring from those two jobs she worked part time at the Sioux Falls Airport Gift Shop and O'Gorman High School lunchroom where she thoroughly enjoyed interacting with the students. She also volunteered at Avera McKennan Hospital. She fully retired at age 80.
Margaret and her husband Dwayne were founding members of St. Lambert's Parish. She is currently a member of St. Michael Parish where she was a greeter and attended Adoration. 
Margaret loved dancing, traveling, and playing MahJong and other games with friends. She had a zest for life and loved having family celebrations.
Margaret is survived by two daughters: Mary (Ben) Rothenberg, June (John) Wheeler Larson; two sons: Douglas (Kelly) Dix and Gregory (LeAnn) Dix;  grandchildren: Todd (Cathleen) Wheeler, Eric Wheeler (Jordan Lampenfeld), Abby (Jordan) Paul, Megan Dix and her fiancé, Mohiuddin Quadri, Alex Wheeler, Elliott Dix, Emily Dix, Micah (Dom) Dix; and one great-grandson: Calvin Paul. She is preceded in death by a son, Stephen, husbands, Dwayne Dix, Joseph Wermers, and Wayne Gatrell.
Visitation will be Tuesday, November 26, 5:00 PM at Barnett-Lewis Funeral Home with a Scripture Vigil and Rosary at 6:30 PM. Mass of Christian Burial will be Wednesday, November 27, 11:00 AM at St. Michael Parish. In lieu of flowers, Margaret requested Masses and prayers.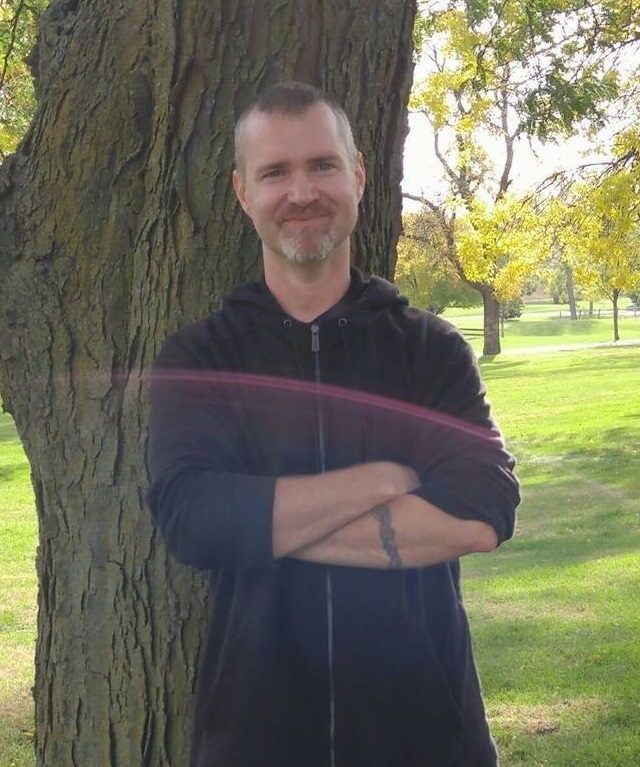 Josh Monahan - Print this obit
 Josh was born to Ginger L. (Hildebrandt) Monahan and Randy J. Monahan in Sioux Falls, S.D. He shared his life with his step-mother of 37 years: Linda (Wallenstein)Monahan; brothers: Slade Summers, Vancouver,WA, Jeremy Hildebrandt, Rock Valley, IA, and Cody Monahan Sioux Falls,SD. Sisters: Melissa Monahan, Sioux Falls, SD, Heather (Monahan) Crisostomo, Beaver Creek, MN; loving son: Rylee Callies,Sioux Falls,SD; fiance: Tori Rae Smith, Sioux Falls, SD; and a multitude of family and friends. He was preceded in death by his mother Ginger, and brother Cody.
Josh was a skilled artist, carpenter, and master of innovation. He was always willing to share his opinions and ideas. He was a deep thinker with the ability and answers to solve problems. He walked his own path and always helped others on their personal journeys. He was son, father, brother and best friend. 
Josh will be missed dearly and remembered always.
 Visitation will be Sunday, November 24 5:00 PM – 8:00 PM at Barnett-Lewis Funeral Home. A private family burial will take place.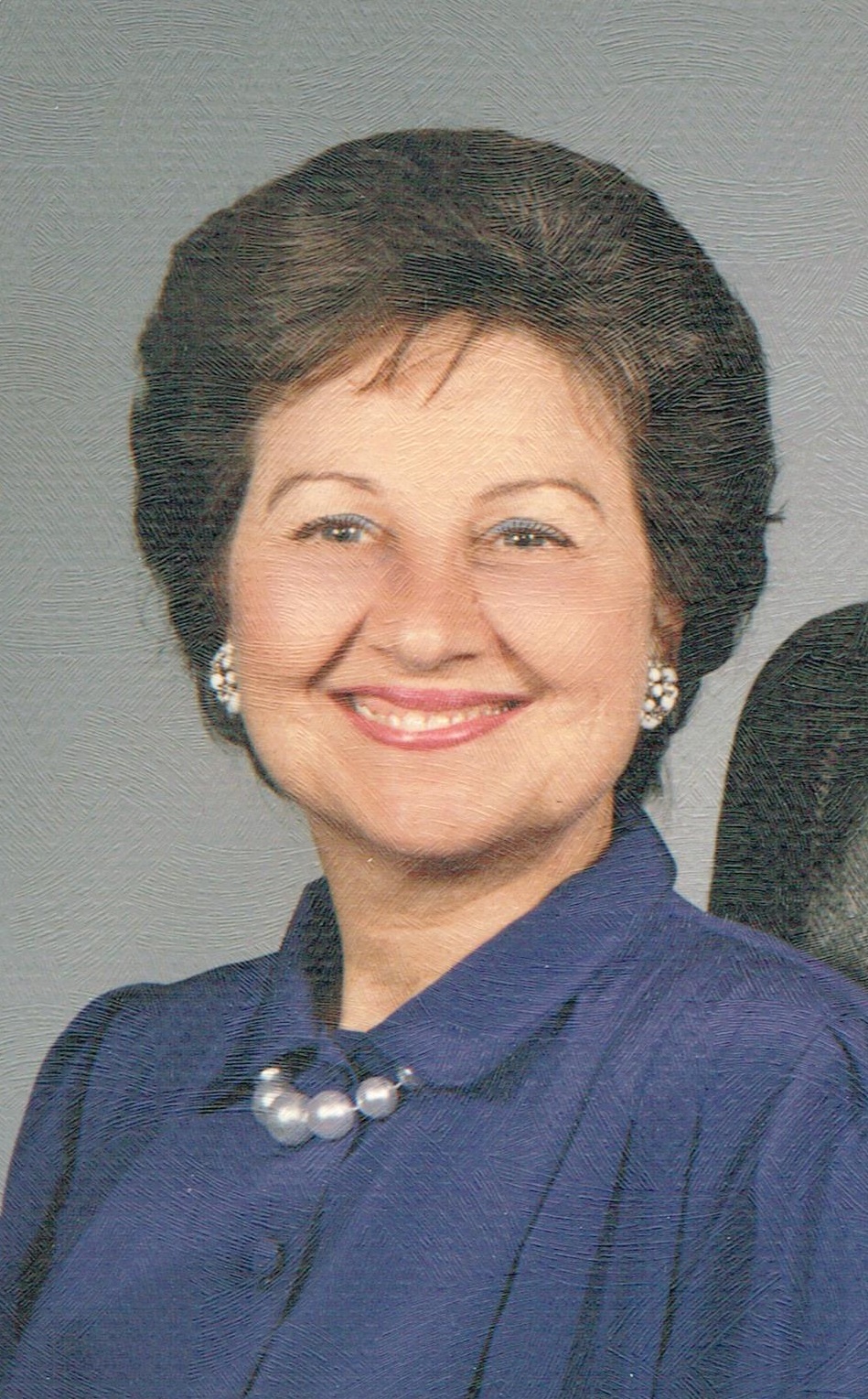 Gladys R. Schmidt - Print this obit
Gladys R. Schmidt passed away peacefully on Wednesday November 20, 2019 in Sioux Falls. Gladys was born to Frank and Anna (Knapp) Simunek on April 5, 1931 near Hamill, SD. At a young age she moved with her family to Lyon County Iowa where she was raised and received her education. She graduated from Inwood High School in 1948 and then moved to Sioux Falls. Gladys was united in marriage to Ralph M. Schmidt on September 3, 1955 at St. Joseph's Cathedral in Sioux Falls. Upon arriving in Sioux Falls Gladys began working at Fenn Brothers Ice Cream Factory and then worked at Sioux Falls Public Health Laboratory for 11 years.  Later she worked at JC Penneys for 26 years and the Sioux Falls School District for 20 years.  She was an active member of Christ the King Church and the Sioux Falls chapter of Catholic Daughters of America.  Gladys loved gardening, traveling, spending time with her children and grandchildren, and helping others. 
Grateful for having shared her life are her three sons: Jeff (Lisa), Sioux Falls, Patrick (Simantha), Huntington Beach, CA, and Greg (Patty), Mill Creek, WA; one brother: Harold Simunek, Inwood, IA; two sisters: Edith Thomas, Mount Vernon, WA, and Dorothy Jorgenson, Colton, SD; five grandchildren: Christina, Justin, Andrew, Amanda, and Brandon; and many nieces, and nephews. She was preceded in death by her parents, her husband Ralph, and brothers Raymond and Eugene Simunek.
Visitation will be Monday, November 25, 5:00 PM at Barnett-Lewis Funeral Home with a Scripture Vigil and Rosary at 7:00 PM. Mass of Christian Burial will be Tuesday, November 26, 10:00 AM at Christ the King Catholic Church.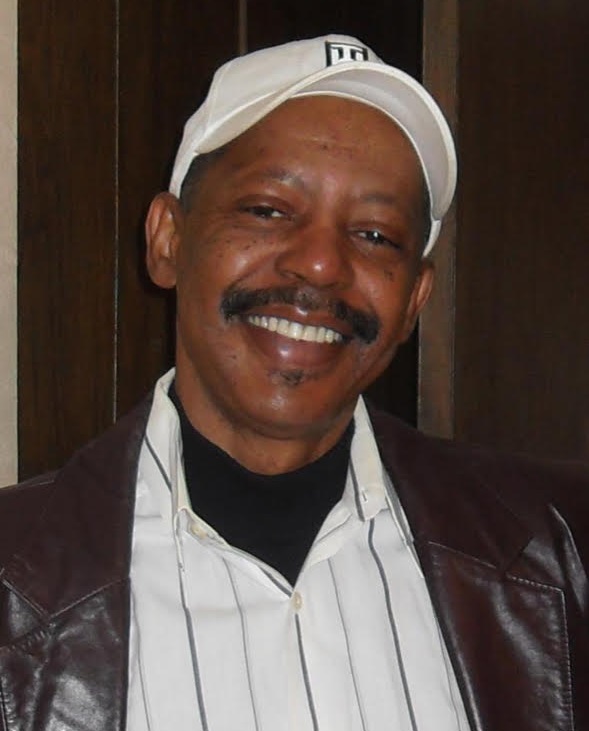 Gary "Mitch" Mitchell - Print this obit
Gary "Mitch" Andre Mitchell, age 65, passed away on Monday, November 4, 2019 at his home in Sioux Falls, SD. Gary Andre Mitchell was born on December 19, 1953 in St. Louis, Missouri to the late George and Lois (Mitchom) Mitchell. Gary was raised and received his education in East St. Louis, IL attending Cahokia High School and then Studied at Southern Illinois University Edwardsville, IL.
Gary was united in marriage with Doreen Witcher and from this union was blessed with the birth of DaNeesha, Pramelia, and Gary Jr. Gary was later united in marriage with Claudia Russell and from this union was blessed with the birth of Andrianna Mitchell.
Following his education, Gary began working at John Morrell and Company (now Smithfield) in East St. Louis, IL, he then transferred with John Morrell and Company to Memphis, TN until the plant closed and Gary transferred to Sioux Falls, SD in 1981. Gary was currently working at John Morrell and Company in the quality control department at the time of his passing.
Gary loved reading his Bible and preaching the word of God, every day via The Word Of Wisdom Ministry. He also enjoyed collecting and repairing cars, working in his garden, listening to Jazz music, and collecting suits. Above all, Gary loved spending time with his family and friends.
Grateful for having shared his life are five children: DaNeesha Mitchell, Pramelia "Mia" (Kelsey) Baumgart, Gary Mitchell Jr., Cameron Hagen and Andrianna Mitchell, all of Sioux Falls, SD; three step-daughters: Chanelle Richey, DaVida (Allen) Madison and Rosalynn Russell all of Sioux Falls, SD; eleven grandchildren: Kiarra Baumgart, Kwentin, Baumgart, Connor Shockey, Kamren Baumgart, Rakya Pritchard, Xara Mitchell, Naiyanna Jones, Kayomi Smith, Lazer Madison, Major Campbell and Kai Campbell; two great-grandchildren: Sariah Potter and Kayvon Baumgart; eight siblings: Gregory "Wayne" (Sheree) Mitchell, Fairview Heights, IL, Jerome (Doreen) Mitchell, Atlanta, GA, Sharon (Greg Fulton) Mann, East St. Louis, IL, Yolanda Pickens, East St. Louis, IL, Montra (Brenda) Mitchell, Atlanta, GA, Deborah (Everett) Scruggs, Macon, GA, Lori Johnson, Virginia Beach, VA, and Marsha Mccottrell, Fairview Heights, IL; and many, many nieces, nephews, cousins other relatives and friends. Gary is preceded in death by his parents, George and Lois Mitchell; infant daughter, Rasheeda Mitchell; infant brother, Kevin Mitchell; and brother-in-law, Terrill Johnson.
Visitation will be Saturday, November 9, 2:00 PM – 4:00 PM at Barnett-Lewis Funeral Home with a time of sharing at 3:30 PM. A Funeral Service will be held in St. Louis, Missouri at a later date.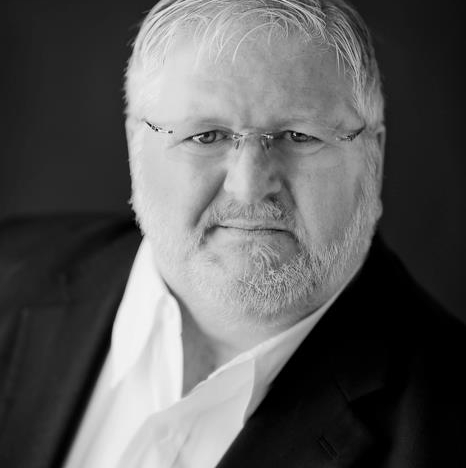 Patrick Mark Gustaf - Print this obit
Patrick M. Gustaf was born on August 8, 1952, to Charles "Diz" and Gertrude (Fleming) Gustaf. Pat was raised in the North End area of Sioux Falls attending Cathedral Catholic School and then O'Gorman Catholic High School. He was proud of his upbringing and the lifelong friendships created within his neighborhood. Listening to the stories of his childhood adventures never got old and seeing the twinkle in his eye as he denied any mischievous behavior could bring a smile to anyone's face. He loved his north end, but his weekends belonged to Montrose. Pat's extended family made up a large percentage of the population of this special little South Dakota town. He was close with his cousins, aunts, uncles, and friends there and those relationships have stayed strong throughout his life.
While in high school, Pat started working for Earl May Garden Center in Sioux Falls. It was there that he discovered his passion for plants and flowers. He was given an opportunity to start his own floral business and he jumped at the chance. This started a 45-year career as a floral designer and small business owner. He and his sister worked hard, and Gustaf's Flowers and Plants and Gustaf's Greenery were both well-known businesses in Sioux Falls and the national floral industry. To say that he loved his work would be an understatement. He was happiest when he was behind his bench creating beautiful arrangements. Pat loved a good party and he was honored to help create and beautify events for thousands of people over the years. He was so good at getting to know a client and creating flowers that were perfect to fit their needs. He was not afraid to push boundaries and he enjoyed doing creative and unique designs. Some of my favorites were the goldfish bridal bouquets and the floating centerpieces. Pat enjoyed promoting his profession thought teaching and service. He taught floral design at STI for many years and through those classes, he made many friends and created new generations of colleagues. He was instrumental in founding the South Dakota Floral Association and served it in many different capacities over the years. His friends in SDFA were dear to his heart as they shared the same struggles and triumphs as he did. He was quick to lend a hand to help or an ear to listen. He took pride in how SDFA helped the floral community of South Dakota.
Pat loved his family with a fierceness that was beyond words. Beginning with his parents and siblings, cousins, aunts and uncles, and later extending to his family. Pat married Deona (Dee) Gustaf in 1973 and together they created 6 children. Later divorcing, he and Deona were able to put their differences aside and raise their children as a team. There are few teams on earth that work as well as this little family did. Pat and Deona started a tradition of gathering on Wednesday nights for a family supper so that activity schedules could be shared and important events could be celebrated. We continue that tradition today. He taught us to support and enjoy each other. Pat was proud of his family and was quick to tell them how much he loved them. Pat loved to have fun and was always looking for an adventure to embark on. There were few dull moments when he was around. He enjoyed making his family try new things, whether they liked it or not! Fried Spam sandwiches, pomegranates, and calamari come to mind. He was quick to jump into the pool with the kids or engage us in a spirited game of Chinese checkers. Never one to stand on the sidelines, he wanted to be in on everything and pushed his family to be the same way. Pat would often welcome his children's friends into his circle as well. It was not uncommon for one of our friends to stop by to see him even if we were not there. Pat had a way of making each person special and his love was so big that it enveloped every person that he touched.
In 2002, Pat embarked on his favorite adventure of all time…being a Grandpa! He couldn't get enough of his five grandkids and he had unique bonds with each one of them. It was so important to him to be a part of their lives and to help influence who they would grow to become. He enjoyed going to every activity that he could and loved getting to show them off. The grandkids loved having adventures with Papa, such as backyard bonfires, trips to floral conventions, our yearly Circus outing and Skyforce games. All of the grandkids enjoyed our annual 4thof July croquet tournament where Papa would cheat blatantly and still never win. The stories that they carry in their hearts will be cherished forever.
Pat was an active member of the Sioux Falls Catholic Community. For many years, he attended Christ the King. He served on a number of different committees, taught religious education, worked with the youth group and was a staple member of the 7:00 PM Sunday mass group. He loved his Christ the King family and remained close with them. Following his children, he transitioned to St Mary's. Due to his ill health, he was not as active as he wished he could be, but he was able to help with decorating the altar for special occasions and he was quite proud of the beauty that he could bring to church. He has spent the last two months at Dougherty Hospice House and has found great comfort in the daily mass there. His faith has been so important to him and it is so strong that it has sustained us all as we struggled in his fight against cancer. He was never afraid to die, but he just wasn't quite ready to leave this party.
The Downtown Lion's Club was another outlet for Pat's need to serve others. He joined the club in the 1970s and was active until these last few months when his mobility prevented him from getting there. Hardly missing a meeting, he enjoyed his time with fellow Lions. He served in many different positions through the years, but his favorite being "Pit Boss" at the Annual Lions Pancake Days. He had many adventures with this group of folks as well including different conventions and trips to other countries. These friends were so very important to him.
A life so full and active is hard to sum up in a few short paragraphs. If you could look at the big picture of Pat Gustaf, you would see that you should always talk to strangers, always find the good in every situation and never pass up on an adventure.
Patrick passed away on October 28, 2019. He leaves behind a family who will miss him dearly including his son: Bryan and his wife Angie; daughters: Karlee Bathke and her husband Ryan, Marne and her fiancé, Jenn, and Erin; grandchildren: Benjamin, Isabella, Oliver, Tayten, and Zoey. Cherishing his memory are his brother: Dick and his wife Nancy; and sisters: Jean Gustaf, Susan Kenyon and her husband Rich, and JoAnn Leibrecht and her husband Jim. He also leaves his best friend in this world and the mother to his children, Deona (Dee) Gustaf.
Upon his death, he joins his parents, brother Mike, infant son Gregory and his daughter Emily who went before him by 9 days. Their joyful reunion in heaven brings us great peace.
Visitation will be Friday, November 1, 2019, 4:30 PM at St. Mary Catholic Church with a Scripture Vigil at 6:00 PM. Mass of Christian Burial will be Saturday, November 2, 10:30 AM at St. Mary Catholic Church.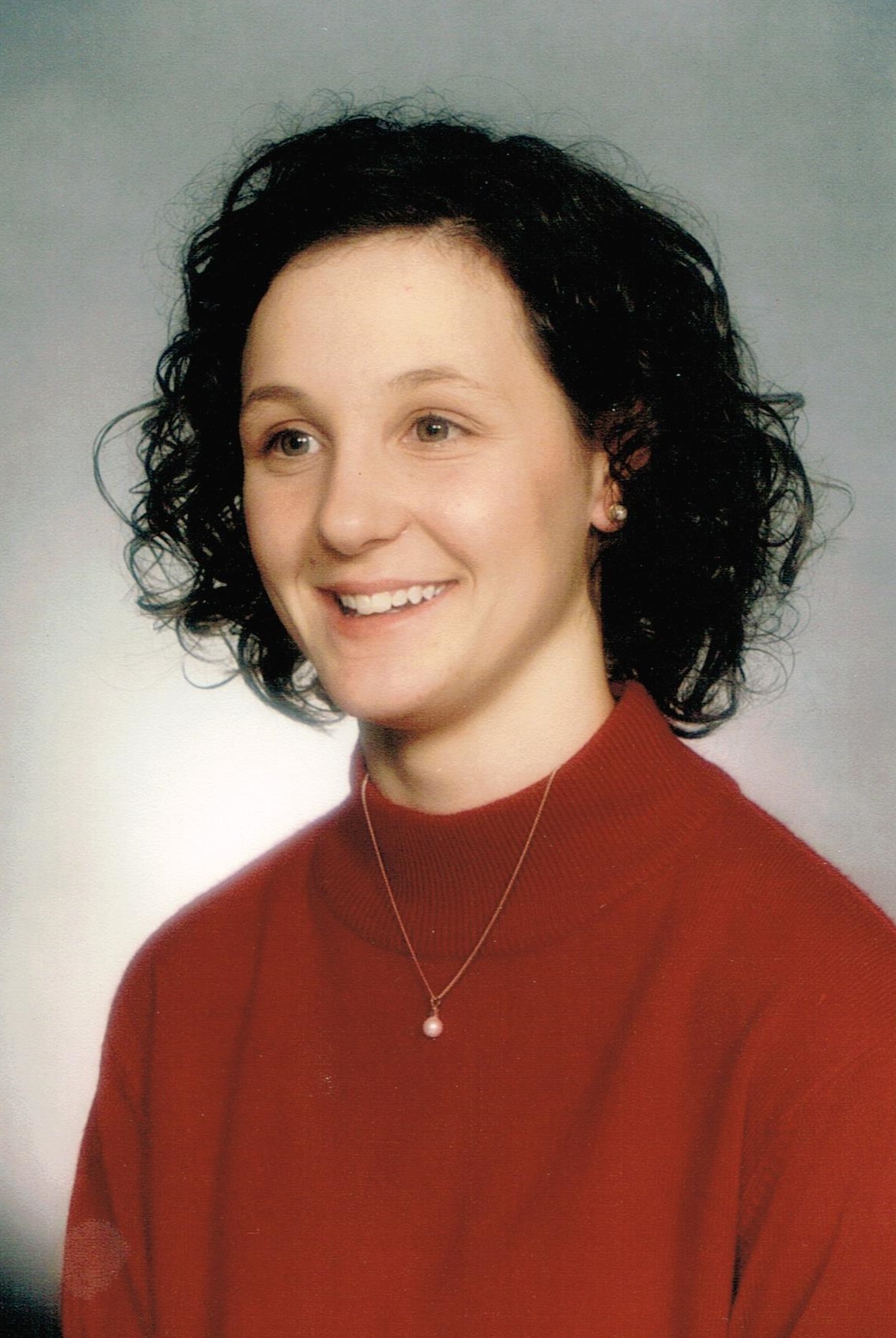 Emily Jean Gustaf - Print this obit
Emily Jean Gustaf came into this world on February 25, 1982, the daughter of Deona (Larson) Gustaf and Patrick Gustaf. Emily was born healthy, but shortly after birth, an infection ravaged her tiny body. She won the fight against the infection, but it left her with a brain injury that would affect the course of her life. She has always been a fighter. Despite a grim outlook for quality of life, Emily learned how to walk, talk, read, ride a bike, hold a job and bring joy to the lives of everyone she met.
It seems unfair to try to summarize Emily's life in a few short paragraphs. Her life was so big and bold! She went to many different schools, as special education programs tended to be relocated often. She graduated from Lincoln High School in 2002. Following high school, she attended a vocational program and worked at Apple Tree daycare, Avera McKennan Hospital, and St. Francis House then at Hy-Vee. She loved working and made life-long friends everywhere she went. Emily never met a stranger. She could talk to anyone about anything. She was quick to love and slow to judge.
Emily excelled in athletics and was most content when she was out being active. She participated in Special Olympics starting in 1995 and just retiring this year. She has medaled in so many events that we can't even begin to keep track of them. She especially enjoyed gymnastics, softball and swimming. In 1999, she was selected to represent South Dakota and the USA as a delegate in Swimming in the International Special Olympics. She brought home a gold medal and we brought home amazing memories of a very special family trip that we will cherish always.
Emily possessed an intuition that was uncanny when it came to babies. Babies were inexplicably drawn to her, and she to them. She had an ability to sooth even the fussiest of kiddos. In 2002, Emily's world changed as she transitioned into her favorite role in life, Auntie. She took her role very seriously and her nephews and nieces adored her. She went on to adopt her nephew and nieces' cousins as hers as well, and that arrangement seem to suit all involved. She was happiest when she had a baby in her arms.
Not everyone in life gets a built-in in best friend, but Emily did. Emily's twin, Erin was her constant companion. The girls did everything together and rarely were apart for more than a day or two. The bond they share is enviable, even sharing a secret language as infants. Emily was the twin that had the ideas and Erin was the one to carry them out. To hear them giggle and play as children was to know pure joy. I loved the twinkle in Emily's eye and the grin on her face when she and Erin were together.
Left to cherish our Emily Girl are her parents: Patrick Gustaf and Deona Gustaf; brother: Bryan and his wife Angie; sisters, Karlee Bathke, and her husband, Ryan; Marne Gustaf and her fiancé Jenn; and Erin Gustaf; nephews Benjamin, Tayten, and Oliver; and her nieces: Isabella and Zoey. She will also be missed by many aunts, uncles, cousins and friends. She was preceded in death by her grandparents, Oliver and Marian Larson and Charles and Gertrude Gustaf and an infant brother, Gregory. Godspeed to our girl!
Visitation will be Tuesday, October 22, 4:30 PM at St. Mary Catholic Church with a Scripture Vigil at 6:00 PM. Mass of Christian Burial will be Wednesday, October 23, 10:30 AM at St. Mary Catholic Church.