Click here to view Archived Services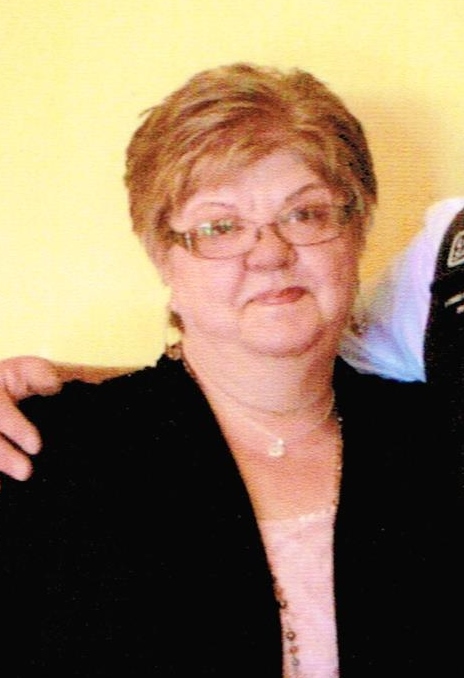 Gwen Arlene Houg - Print this obit
Gwen Arlene Houg, age 69 of Sioux Falls, passed away Friday, April 20, 2018 at Dougherty Hospice House.
Gwen is preceded in death by her parents: Charles and Minnie Houg; and her sister: Dorene Gustaf. She is survived by her son: Jason (Brandi) Houg of Sioux Falls; brothers: Lynn (Rita) Houg of Columbia, MO, Craig (Melanie) Houg of Sioux Falls; sister: Tami (Lee) Jewell of Tucson, AZ, and four grandchildren: Brandt, Parker, Colman, and Britton.
Gwen worked for Citibank for over 25 years and most recently worked for the South Dakota Department of Revenue in Sioux Falls. She was an avid reader and lover of Elvis Presley.
Visitation will be held from 5-8 PM on Tuesday, April 24, 2018 at Barnett-Lewis Funeral Home, Sioux Falls. Family requests in lieu of flowers, memorials be sent to the Dougherty Hospice House.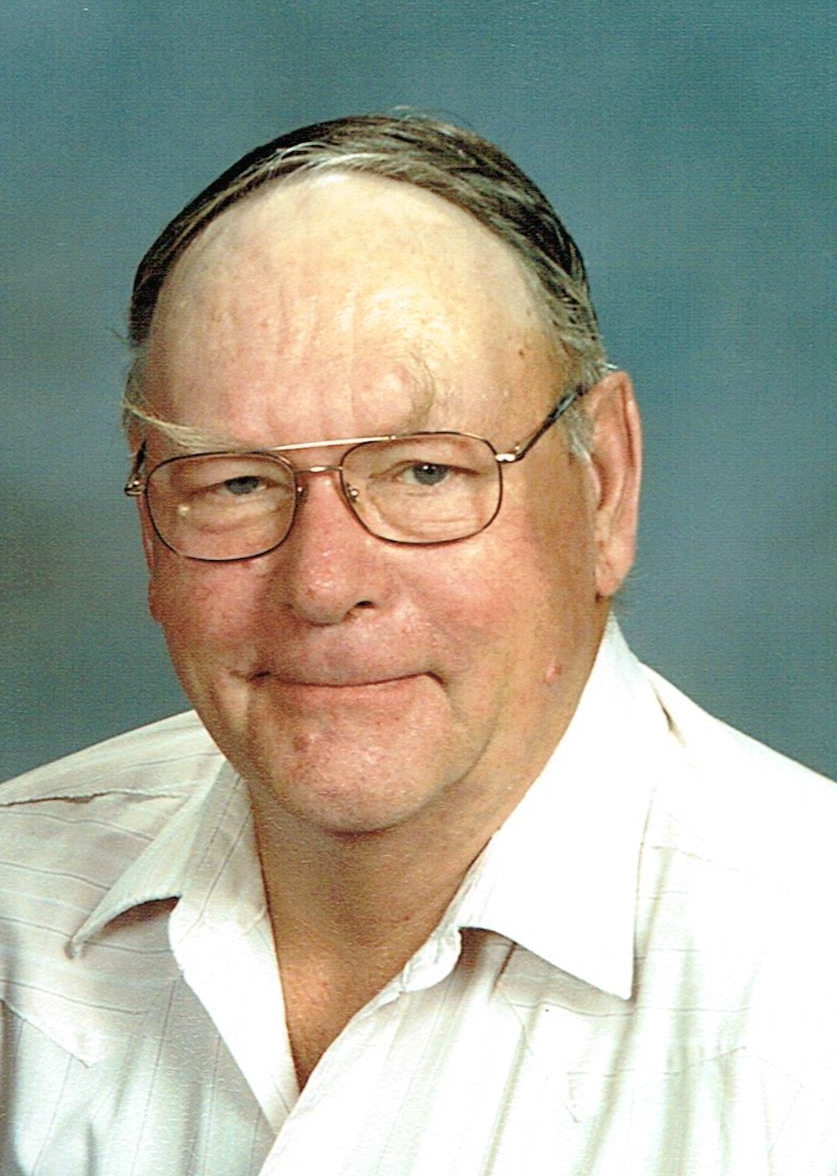 Michael "Mick" Schaefer - Print this obit
Michael "Mick" Schaefer, 77, passed away on April 18th at his home on his family farm near Crooks, SD. Mick was born in Sioux Falls on October 30, 1940 to George and Mabel (Cink) Schaefer. He graduated from Lyons High School in 1958 and was in the United States Army from 1964 to 1966 and then returned to South Dakota to manage the family farm with his father.
On November 27,1968, he was united in marriage with Patricia (Pat) Galagan and they moved to the family farm in 1972. For several years he farmed full-time, harvesting crops, cutting and selling hay, milking dairy cows, raising other livestock including cattle, pigs, sheep and chickens and trained horses. He served on the Benton Township and Baltic Lumberyard boards in the 1970's. While still farming, Mick got a part-time job at UPS in 1982, working nights and in 1983 started working part-time at Courier Dispatch. In 1986 he discontinued actively farming and worked full-time for UPS until he retired in 2002. He still enjoyed riding along in the tractor and walking the fields to check the crops with those that farmed their land. Throughout the years, Mick spent some of his spare time hunting and fishing with his family and friends. In retirement, he found one of his greatest joys and God-given talents to be woodworking.
Mick was an active member of a scroll-saw club in which he appreciated learning new techniques from other enthusiasts. He donated everything he made to churches and organizations for charity and his family was blessed by his talent with baby cribs, rocking chairs, end-tables, flag cases, hand carved jewelry boxes and special Christmas ornaments. Mick was a regular volunteer at St. Joseph's Cathedral and, with his wife Pat, they organized and prepared the annual Palm Sunday roast beef dinner for 28 years. Mick enjoyed preparing the meals for the Cathedral's men's group, Valentine's dinners and other special meals at the Cathedral.
Grateful for having shared his life are wife: Pat; children: Joan Franken, Hartford, SD; sons: Bill (Kathy), Custer, SD, Jim, Kearney, NE and Brother August (John), Mt. Michael Monastery, Elkhorn, NE; grandchildren: Lauren and John Franken,Tyler Schmidt; step-grandchildren Jessica and Katie Neises and Jordyn Larsen; and nieces and nephews. Mick was preceded in death by his parents George and Mabel; brother: Bob; and son-in-law: Mike Franken.
Visitation will be Sunday April 22, 5:00 PM at Barnett-Lewis Funeral Home with a Scripture Vigil at 6:30 PM followed by the Rosary. Mass of Christian Burial will be Monday, April 23, 10:00 AM at the Cathedral of St. Joseph.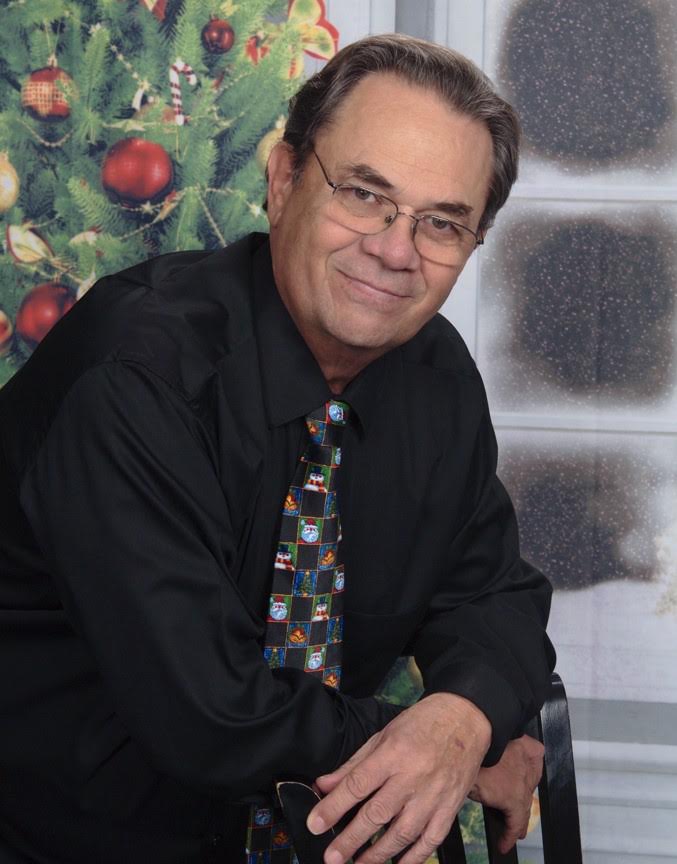 Richard Reynolds - Print this obit
Richard Beryl Reynolds was born in Long Beach, California at the Naval Hospital on October 13, 1944 to Arthur Beryl Reynolds and Margaret Jane (Gaworski) Reynolds. Arthur was in the United States Navy. At age two, the family moved back to Illinois.
Richard attended grade school in Creve Coure, Peoria and Eureka Illinois. Graduated from High School from Eureka High. His favorite high school teachers were Mrs. Shirtz and Mac Maculm (coach). Having played on Eureka's undefeated football team as Senior was one of the defining moments in the teen years. The other was the male lead in the Senior Play. These activities gave Richard a confidence that would mould his life and career.
As a business owner and lifelong sales person, Richard owned the South Dakota Harvestore Dealership. His work required nationwide travel and speaking to groups then to a municipal water storage business and to owning two Pier One Import stores. The final part of his career was as a Fleet Manager selling Ford vehicles to individuals and large companies. These careers spanned from Illinois to Nebraska to South Dakota to California and finally to Utah where he retired to become a fulltime provider of services to his wife.
He married Sally Frerich and had 3 children. They later divorced. Richard was blessed by the love of two very special women who gave him all the love a human could possibly deserve. On December 29, 1978 he married Judith Olsen. Judy died March 8, 1992. He married Annelle Brown on December 31, 1997. Richard knew no limits to doing for others both personally and through his work which generated lifelong relationships with everyone he met.
Richard leaves behind his wife, Annelle Reynolds, sister Susan Koepel and father Arthur Reynolds. He is also survived by his three children: Wendy Jo Parks (Billy Parks), Col. William Arthur Reynolds (Nicole), Rebecca Lillian Martin as well as step children Pamela Marie Boyum (Dan), Paula Marie Frantz and Dr. Tammy Ann Brown (Dr. James Steyee), Joseph Ottwin Brown (Sonya). Also blessed to have shared his life are his grandchildren, Andrea and Anthony Reynolds, Steven, Samantha, and Mackenzie Reynolds, Maxwell, Olivia,and Eva Boyum, William, Peter and Ellie Martin, Aiden and Madeline Steyee, Michael and Ella Brown. Brandon, Amanda, Jesse and Danielle Frantz as well as 8 great-grandchildren. And last but not least was his very special beagle, Sarah, and Duke the cat. He was preceded in death by his mother Margaret Jane Reynolds and wife Judith Reynolds and step-son Michael Brown.
Final thought- "I believe very much in GOD and pray HE believes in me"
Visitation will be Thursday, April 12, 5:00 PM at Barnett-Lewis Funeral Home with a Scripture Vigil at 7:00 PM. Mass of Christian Burial will be Friday April 13, 10:00 AM at the Cathedral of St. Joseph. barnett-lewis.com.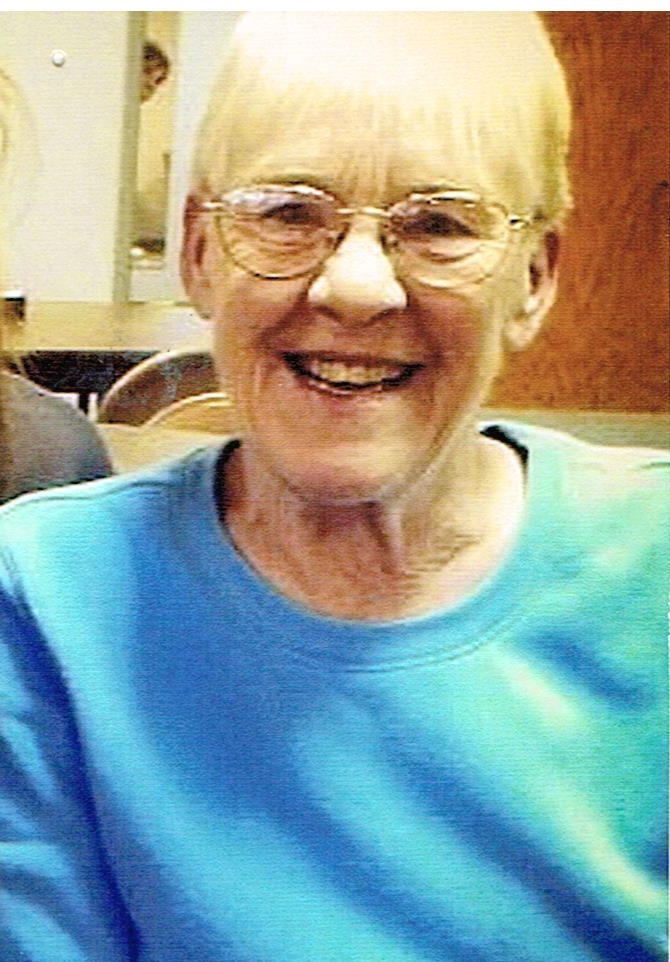 Marlys Mary Gould - Print this obit
Marlys Mary Gould, 74, passed away April 1, 2018 at the Dougherty Hospice House in Sioux Falls.
Marlys was born at home in Humboldt, South Dakota on August 18, 1943 to Edward and Naomi (Even) Staebell. She attended St. Ann's Grade School and Humboldt High School. Following her graduation, she began working at John Morrell and Co. where she continued to work for 48 years until her retirement. She was united in marriage to Roger Gould.
During her younger years, Marlys enjoyed softball, bowling and golf. She was a longtime member of St. Lambert Parish. Marlys was also an organ donor.
Marlys is survived by four sisters: Shirley Lawrence, Barbara Kautz, Nancy Hyronimus, all of Sioux Falls, and Doris (Don) Anderson of Bonesteel, SD; one brother: Michael (Pam) Staebell of Sioux Falls; sisters-in-law: Carolyn Staebell and Carol Staebell, both of Sioux Falls; step-granddaughters: Chelsea Oppold and Chantel Misner; two aunts: Bernie Even and Delores Staebell; numerous nieces and nephews; and cherished friends: Valoy Poppenga and Pam Hansen. She was preceded in death by her parents, two brothers: Jim and Tom Staebell; and step-daughter: Jody Dossett.
Visitation will be Tuesday April 3, 5:00 PM at Barnett-Lewis Funeral Home with a Scripture Vigil at 7:00PM followed by the Rosary. Mass of Christian Burial will be Wednesday, April 4, 10:00 AM at St. Lambert Church.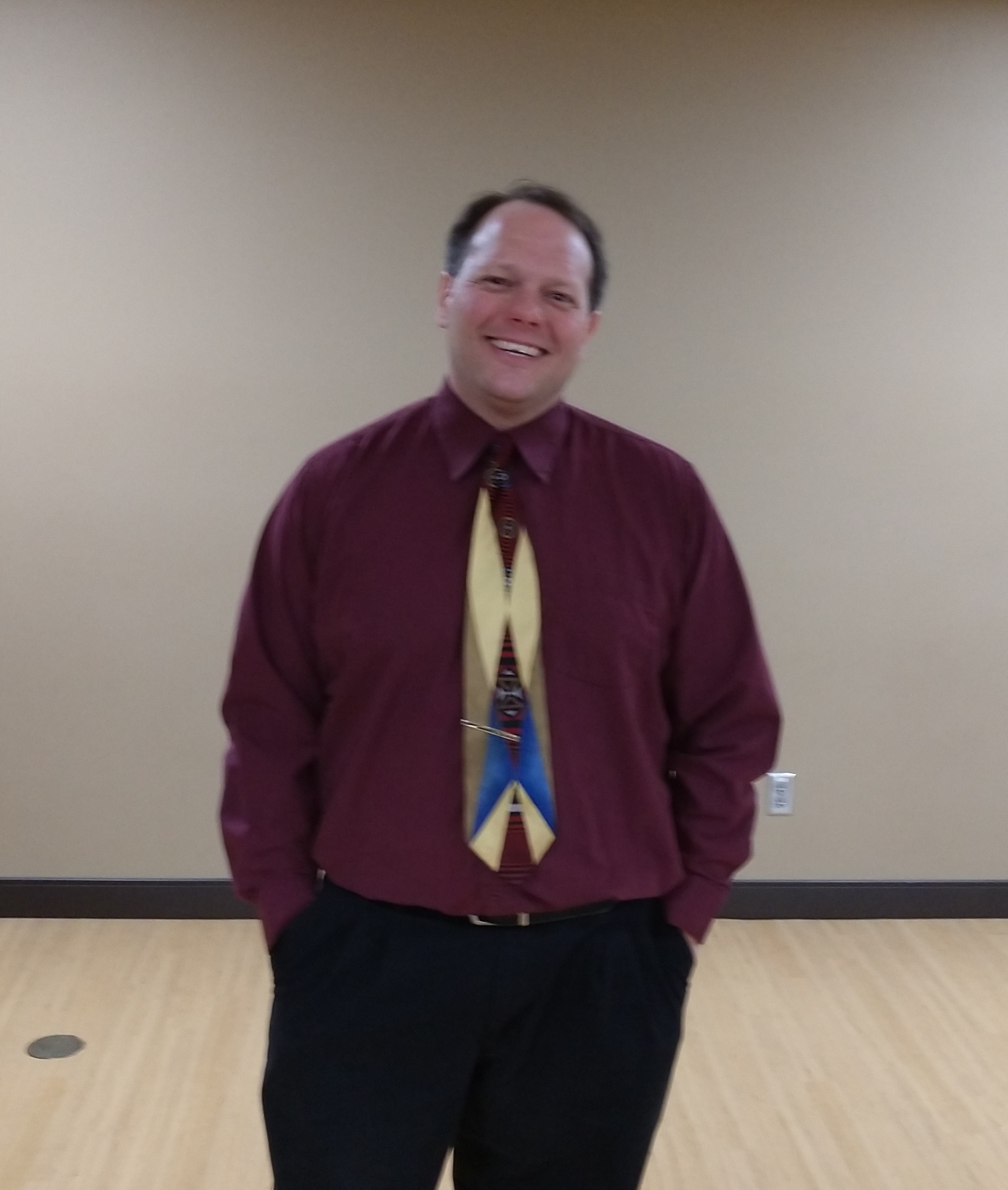 Troy Alan Mundt - Print this obit
Troy Alan Mundt, 43, passed away March 20, 2018 in Sioux Falls, South Dakota. Troy was born on June 25, 1974 in Sioux Falls, South Dakota to Mark and Gloria (Carlson) Mundt.

Troy attended and graduated from Lincoln High School in 1992. He then went to South Dakota State University for two years. Troy moved to Las Vegas where he was a cook for Moose McGillycuddy's and Planet Hollywood for a year and a half. He moved back to South Dakota where he was a cook at the Spare Time Family Fun Center in Lennox, and then at Perkins in Sioux Falls.

After a bicycle accident, Troy started helmets4kids, supplying helmets for countless children learning how to ride a bike safely. He was active with the Siouxland Renaissance Festival for a short while. Most recently, Troy was an assistant for funerals at Barnett-Lewis Funeral Home.

Troy is survived by his parents: Mark (Shelia) Mundt and Gloria Mundt; brother: Ryan (Brandy) Mundt; a nephew: Mason Mundt and nieces: Stella Mundt and Haleigh Gunn. He was preceded in death by his grandparents: Melvin and Dorothy Carlson, and Vernon and Evelyn Mundt; an aunt: Vernette Ruiter; and an uncle: Dean Mundt.
A Celebration for Troy will be Friday, March 23, 2018 at Barnett-Lewis Funeral Home with family and friends present from 5:00-8:00 PM.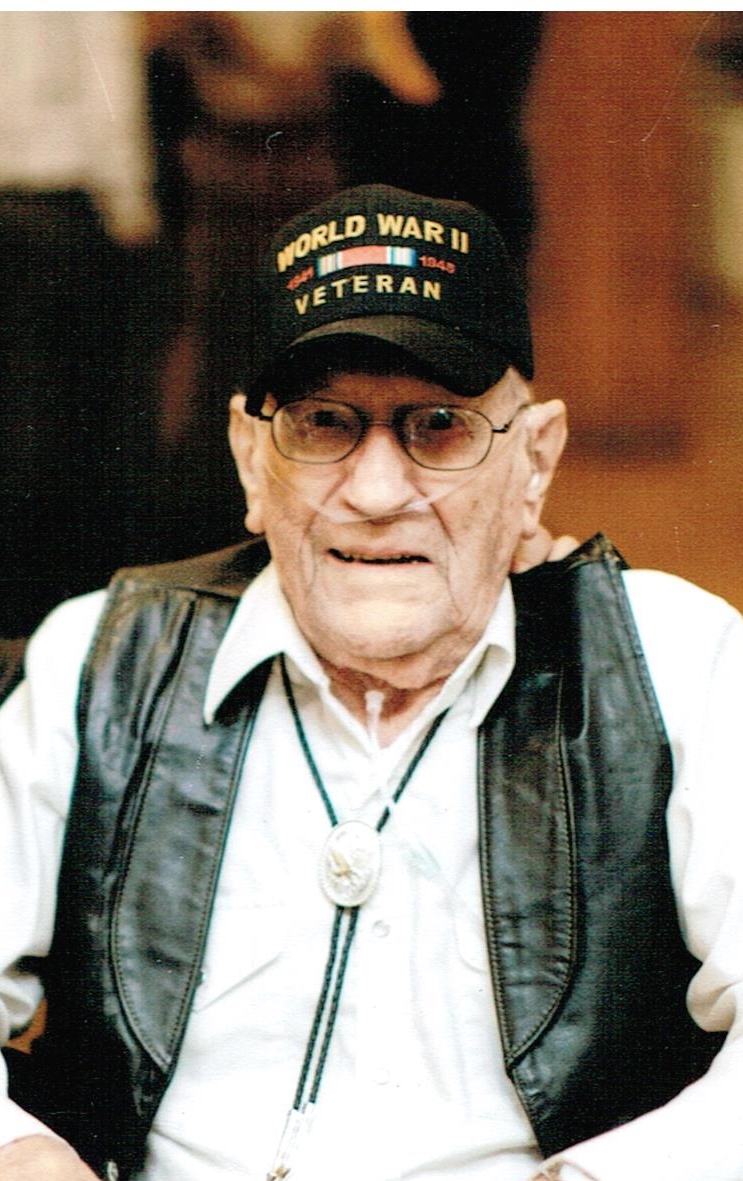 Francis John "Maier" Maierhauser - Print this obit
Francis John Maierhauser, 94, passed away Friday, March 16, 2018 at Southridge Health Care in Sioux Falls.
Maier grew up in the Yankton and Gayville, South Dakota area. His family lived in Minnesota for a short time before moving back to Gayville to run a family butcher shop where Maier and his brother, Joe, worked with their father, Joseph.
He graduated from Gayville High School in 1941 and continued to work with his father. He was inducted into the Army on March 17, 1943, serving 3 years and a month with one year and twenty days in Northern France before returning to the states with a rank or TEC-5. He was assigned to Heavy Truck Driver duties until his unit was Demobilized and he received an Honorable Discharge April 18, 1946.
After returning home he began a truck driving career that took him from coast to coast many times and to Alaska. He had many stories of his over-the-road days especially about the early days driving trucks from the '40's and '50's facing the inclement weather issues in the mountains, desert, and narrow roads. An Alaska trip was quite an adventure helping a friend of his father's move there. The trip ended up being stalled by a road blockage which, after a few days wait, became a budget shortage to only one remaining dime in his pocket for a cup of soup and crackers. The word got out and he was be-friended by some others who shared some eggs and ham if he would cook for them.
He met the love of his life, Francis "Fran" E. Dougherty, in Gayville while she was teaching Math in the Gayville school. They were married in 1950, lived in Gayville and Irene, then moving to Sioux Falls in 1955. He continued in the over-the-road trucking business until 1967 when Fran accepted a job in Louisville, Kentucky where Maier started a career with GE in various capacities that included truck driving until retirement.
They moved back to Sioux Falls in 1992 to be closer to family. They enjoyed trips to Rapid City to see his brother, Joe, his nephew Joe who operated the Reptile Garden there and to see Joe's girls Loy and Addie. It was always a good opportunity to find another western style Bolero tie for his collection. The move back gave them a chance to get reacquainted with Fran's brother, John Dougherty, and family, cousin's, and friends from their days in Sioux Falls.
Maier got involved in a bowling league and was a regular for many years. He was also active and supportive of the DAV, VFW, and American Legion chapters here. He got into building military model airplanes which he set on his home shelves but also gave many to the military offices in Sioux Falls.
Maier's knee and back bothered him so he couldn't exercise much but was supportive of Fran's interest in walking and would take her to the mall, so she could walk. He would grab a cup of coffee while waiting for her, and eventually met Bret LaCroix, an Air Force Recruiter, who became their close special friend. The friendship grew to include Bret's kids and extended family who all grew close to both Maier and Fran. They shared dinners, helped plan birthday outings, and assisted with day to day appointments whenever Bret or whoever was available could drive them.
Grateful for Maier and Fran's generosity and friendship are cousin's Karen Fitzpatrick Miller, AnnaRose Hartke, Bob Thoen, and Karen Thoen Ortman.
Maier is survived by his nephew Joe Maierhauser, Rapid City, Joe's daughters, Loy and Addie Maierhauser, Bozeman, Montana, and many relatives of Fran's on the Dougherty side of the family. He will be greatly missed by his friends Bret and Ellen LaCroix, and Whitney LaCroix and their families. He was preceded in death by his wife, Francis E. Maierhauser, parents, Joseph and Angela Maierhauser, and brother, Joseph Maierhauser.
Funeral Service will be Wednesday the 21st, 2:00 PM at Barnett-Lewis Funeral Home.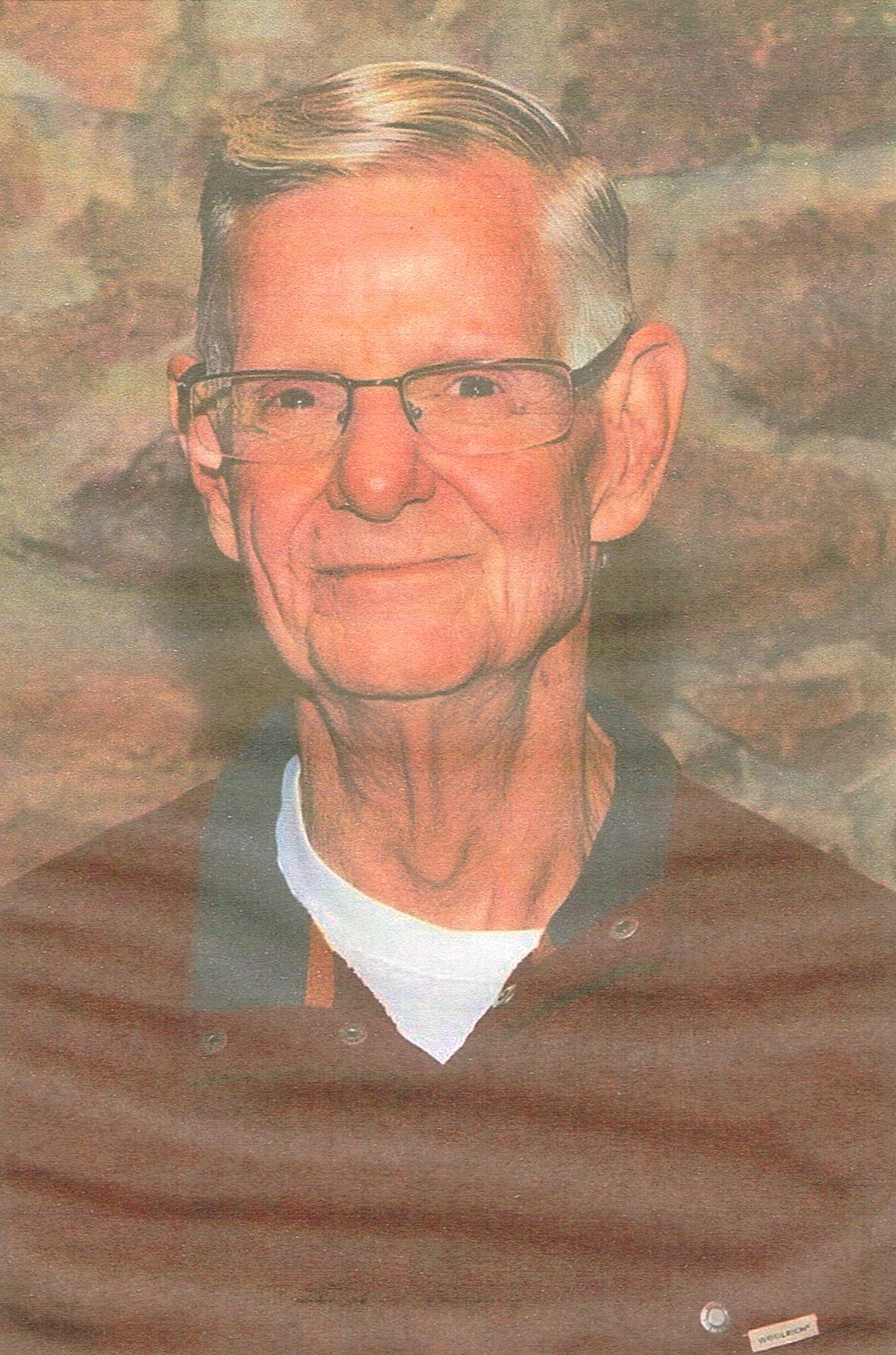 Donald Farmer - Print this obit
Donald Joseph Farmer, 77 of Sioux Falls, passed peacefully surrounded by his family March 14, 2018 at the Dougherty Hospice House in Sioux Falls.
Don is survived by his three children: Scott Farmer, Timothy Farmer and his wife Celia and Daughter Teresa Sefer and her husband Emir; six grandchildren and two great-grandchildren. He was preceded in death by his parents Donald Farmer and Gladys Hahn and a granddaughter Mali Farmer.
Don worked hard in the super market business as a manager and owner until his retirement. He worked part-time and enjoyed his grandchildren and family. He was a great father and friend to many people throughout his life and enjoyed cooking and baking for all special occasions.
A special thank to the Aver Organization and Barnett-Lewis Funeral Home for thei loving care of our father at the end of his life. A private family service will be haeld March 15, 2018 at Barnett-Lewis Funeral Home.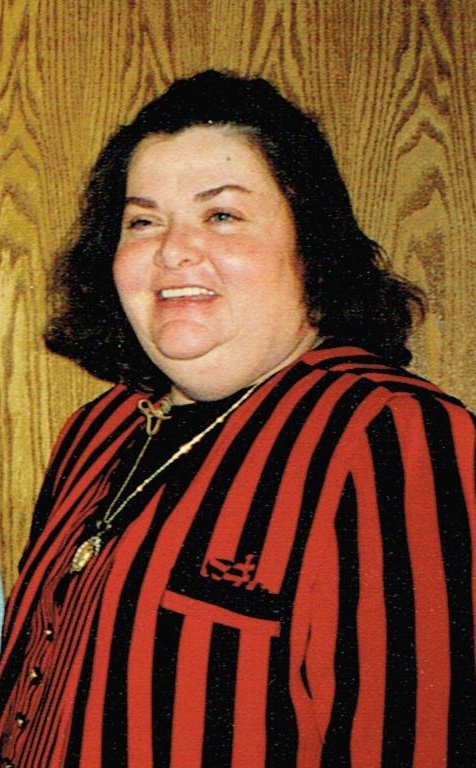 Cynthia "Cindy" Ann Hayes - Print this obit
Cynthia "Cindy" Ann Hayes passed away peacefully in her home due to diabetes complications on February 26, 2018. Cindy was born March 11, 1953 in Sioux Falls to Everett and Maxine (Repp) Hayes. She graduated from O'Gorman High School in 1971. She attended St. Mary's Catholic College in Leavenworth, Kansas.
Cindy was a coding specialist at Midland National Life Insurance Company from 1979-1998. She was known for her giving spirit and volunteered at numerous places including Crippled Children's Hospital, The Good Shepard Center, Pine Ridge Reservation, South Dakota State Penitentiary and was a life-long member of St. Lambert's Catholic Church. Cindy was a fun loving spiritual soul and a champion for the disadvantaged.
Cindy is survived by her soulmate: Benjamin Contreras-Elias; two brothers: Tom (Peggy) and Joe (Sheree) all of Sioux Falls; two sisters: Bridget (Mike) Beck, Onawa, Iowa and Jackie Hayes of Brandon, SD. She is also survived by a sister-in-law: Vicky Hayes of Sioux Falls; and ten nieces and nephews: Kerry (Barry) Maeschen, Maggie (Josh) Leighton, Jim Hayes, Molly (Koln) Fink, Bill (Katie), John and Mike Hayes, Mary Hayes, Katie (Brian) Hansen and Tony Hayes; five great-nieces and nephews: Maddie, Harper, Elliott, Carter and Maxine; and one cousin: Gladys (Paul) Rohrer. Cindy is reunited in death with her parents Everett and Maxine; and two brothers: Jim and Pat.
Visitation will be Thursday March 1, 5:00 PM at Barnett-Lewis Funeral Home with a Scripture Vigil at 6:30 PM. Mass of Christian Burial will be Friday, March 2, 10:00 AM at Holy Spirit Catholic Church.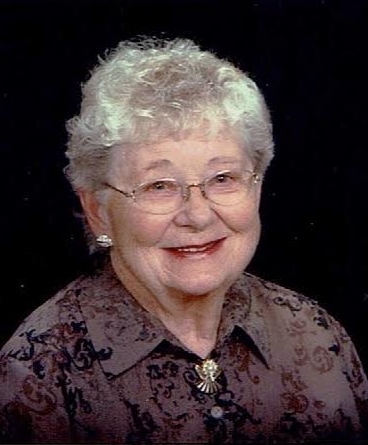 Margaret Ida Moderegger - Print this obit
Margaret Moderegger was born March 4, 1930 to Samuel A. DeNeui and Marie (Berens) DeNeui in Sioux Falls, SD. She grew up in Chancellor, SD until 6th grade when the family moved to Wagner, SD. After graduating high school, Margaret moved to Sioux Falls in 1948 where she resided for 70 years.
In 1956, Margaret married George Moderegger whom she had met

while they were both

working at Wilson Trucking Company. They were blessed with two children, Patricia and MaryJo and notably was a wonderful homemaker, mom and wife.
Margaret had a strong faith and loved the Lord. Among many things people loved about her, she was known for making bread twice a week, greeting all with a smile and caring for all who passed through her door.
Margaret is survived by her daughter: MaryJo Moderegger; and her sister: Florence M. Kuemper; niece: Rhonda and her family. There were many friends, especially Michele Holien, Renee Brooks and their families. She is preceded in death by her husband George, daughter Patty, her parents and brother Sam.
Visitation will be Thursday, March 15, 5:00 PM at Barnett-Lewis Funeral Home with a Rosary at 6:30 PM. Mass of Christian Burial will be Friday, March 16, 10:00 AM at the Cathedral of St. Joseph.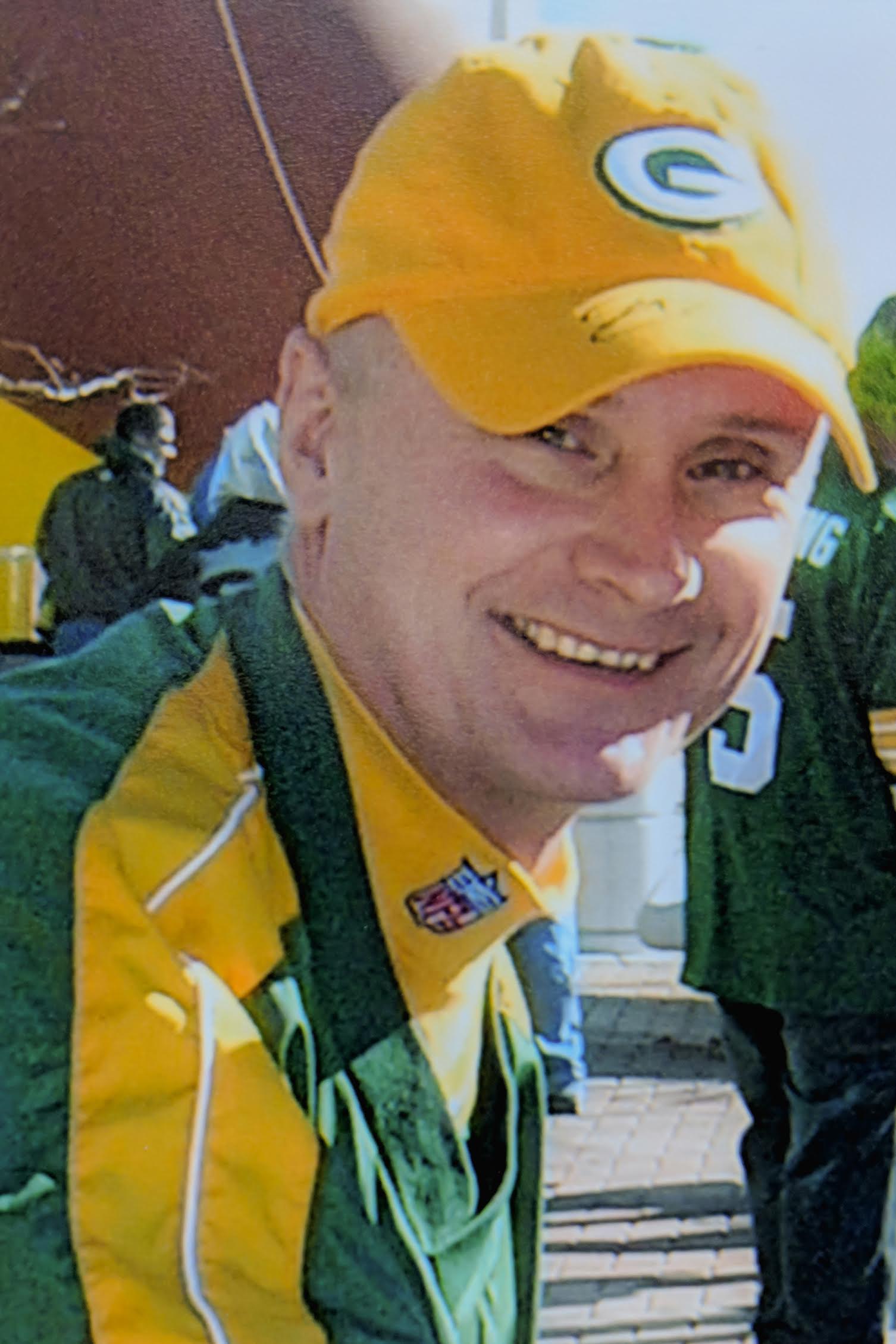 Norman Roger Stone - Print this obit
Norm Stone, Sioux Falls, SD, made his journey home on February 14, 2018.
Norman Roger Stone was born April 3, 1964 to Roger and Alva (Olson) Stone in Sturgis, SD. After graduating from Sturgis High School in 1982, Norm attended South Dakota State University where he was a drummer in the marching band and studied biology, and later University of Nebraska, Lincoln where he studied education, earning his master's degree in 1990. Following graduation, Norm was deployed to Saudi Arabia for Operation Desert Storm during the Gulf War where he was a medic in the Army National Guard of Vermillion, SD.
Upon returning from Saudi Arabia, Norm met Juli in 1991. They were married June 17, 1995, with Norm also giving commitment rings to her three daughters, Whitney, Morgan, and Mallory. His daughter Tatum, born in 2000, was a prayer come true. He has always called her his little sweet pea.
Norm's career in athletic training began with the Sioux Falls Skyforce basketball team as the head trainer. After Skyforce, he worked for Avera McKennan Acceleration Program, and finally spent the remainder of his career with Orthopedic Institute (OI) where he was also the head trainer with the Sioux Falls Storm. Norm cherished his time as a trainer for Sioux Falls sports and was respected in the athletic community.
While working at OI, Norm made the brave decision to re-enlist in the Army. He joined the 2nd 361st Reserve Unit in Sioux Falls as a medic. In early 2003, Norm was deployed to Fort Carson, CO where he trained army units heading overseas. This deployment lasted for two years and was eventually followed by two additional year-long deployments to Fort Bliss in El Paso, TX. Norm was incredibly passionate about his military family, a group that would do anything for each other.
Outside of work and military life, Norm, an avid Packer fan, considered Brett Farve his hero. His trips to Lambeau Field were some of the most memorable of his life. He also enjoyed golf and coaching Tatum's softball team. And, anyone who knew him understood he whole-heartedly believed in Sasquatch. He loved music, especially hair bands, and played a pretty wicked air guitar.
Norm was a devoted son, husband, father, brother, and friend. He was fun, charismatic, lived to tell jokes, and had an undeniable enthusiasm for helping anyone in need. People loved being around him. Though he leaves behind countless friends and a family who loved him dearly, Norm would say, he's now 'Livin' the dream.'
He is survived by his father: Roger Stone, Sturgis, SD; his brother: Michael (Steve Linman) Lekberg, Fruitdale, SD; Juli Willey, Sioux Falls, SD; and his daughters: Tatum Stone, Sioux Falls, SD, Whitney (Brent) Schuettpelz, Denver, CO, Morgan (Austin) Haberer, Sioux Falls, SD, and Mallory Parks, Sioux Falls, SD. He was preceded in death by his mother, Alva Stone.
Visitation will be Wednesday, February 21, 9:00 AM at Peace Lutheran Church with a Funeral Service at 9:30 AM. A private family burial will take place at the Black Hills National Cemetery in Sturgis, SD.