Click here to view Archived Services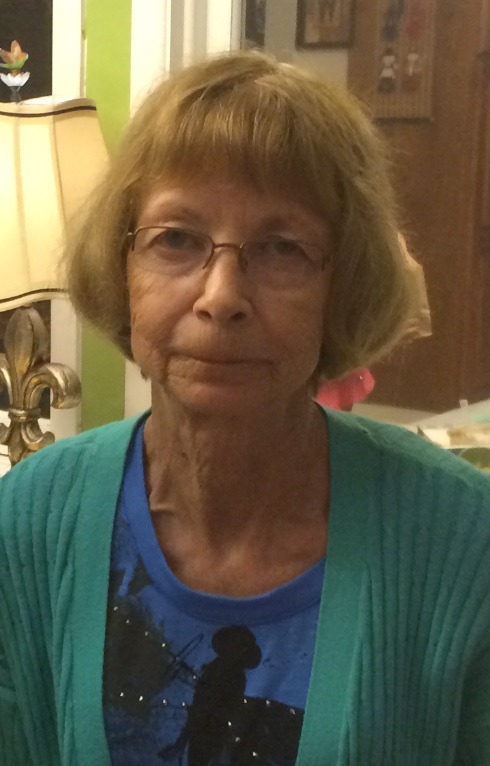 Marlene Kay Dahlum - Print this obit
Marlene Kay Dahlum, age 74, of Sioux Falls, SD, passed away Tuesday October 8, 2019.
She was born to parents John Walter Johnson and Edna Jergine (Carsrud) on September 24, 1945 in Brookings, SD. She received her education and graduated from Brookings High School. She worked and retired from 3M.
Survivors include her husband: Dennis O. Dahlum, of Sioux Falls, SD; and her three children, two sons: Jon (Alice) Nordbye of Brookings, SD and Allan Nordbye of Brookings, SD; daughter: Nicole Hagedorn of Sioux Falls, SD. She had 3 grandchildren: Shawn (Samantha) Nordbye, Brookings, Pazlie Hagedorn, Minnesota, Mazie Hagedorn, Sioux Falls; 2 great-grandchildren: Zachary and Victoria; one stepdaughter: Linda Dahlum of VA; two stepsons: Michael Dahlum and Dennis Jr. Dahlum both of VA. She is preceded in death by her parents.
Marlene enjoyed gardening, playing cards, reading, volunteering at The Banquet, collecting angel figurines and was grateful for spending time with family and friends. She really enjoyed her grandchildren.
She married Dennis O. Dahlum on May 28, 2004. They were married on the beach in Virginia Beach, VA. They enjoyed traveling around the country in their RV.
There will be no funeral or ceremonies at this time per Marlene's wishes.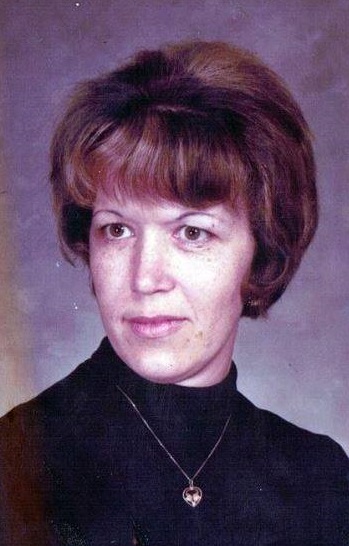 JoAnn Stirrat - Print this obit
JoAnn C. Stirrat, age 77, of Sioux Falls, SD, passed away on Wednesday, October 9, 2019 at the Good Samaritan Center in Sioux Falls, SD.
She is survived by her children: Denise Wagner, Desiree Stirrat, Deanna (Jon) Koopman, Dawn (Chris) Johnson and Michael (Jen) Stirrat; her sisters: Mary (Byron) Day, Darlene (Tim) Burris and Nell Martin; as well as numerous grandchildren and great-grandchildren.
JoAnn Christine Hall, daughter of J.W. and Annie (Putnam) Hall was born on June 27, 1942 in Forksville, MS as the oldest of 5 children. She was united in marriage with Ronald Stirrat on September 18, 1962 in Dallas, TX. They settled in Rapid City, SD and subsequently moved to Sioux Falls, SD where JoAnn resided until her death. Her greatest joy in life was to be a mother, not only to her children and grandchildren but also anyone that she believed needed to be loved and cared for. She always had an open door and all were welcome.
JoAnn was preceded in death by her husband of 54 years, Ronald, her parents, J.W. and Annie, as well as her sister Lee Austin and son-in-law, Joe Wagner.
A Memorial Service will be held on Monday, October 14, 2019 at 11 AM at Barnett-Lewis Funeral Home in Sioux Falls with burial to be held at a later date at the Black Hills National Cemetery in Sturgis, SD. Visitation will be from 5-8 PM on Sunday, October 13, 2019 at Barnett-Lewis Funeral Home.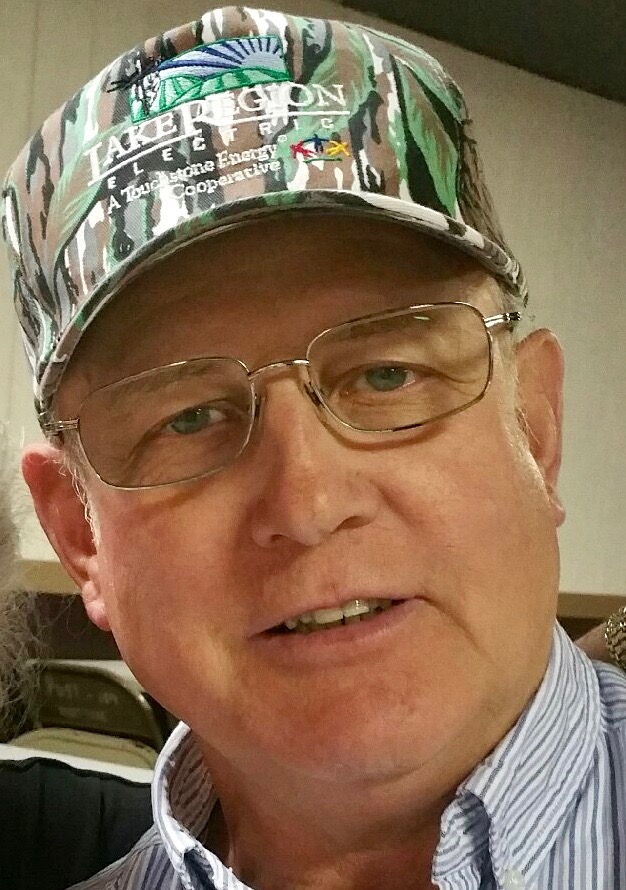 Mark John Kappenman - Print this obit
Mark Kappenman was born to Tony and Margaret Kappenman on December 1, 1953. He was called to God on September 27, 2019, surrounded by family, after spending six days in the Dougherty Hospice House in Sioux Falls, South Dakota.
Mark grew up on the family farm outside of Montrose, SD, and was an active member of St. Patrick's Catholic Church. He graduated from Montrose High School and was active in the sport of wrestling.
He left Montrose to begin his career as a welder and pipe fitter. He owned Kapp Construction, a welding company in Las Vegas, Nevada, where he erected tilt-up buildings. His last few work years involved pipe fitting in various construction companies throughout the country.
Grateful for having shared his life are his sisters and brothers: Renata Green-Vest (Ralph), Foley, AL, Pat Hoek (Marvin), Sioux Falls, SD, Jo Wiebersick, Las Vegas, NV, Peg Van Steenwyk (Jim), Sioux Falls, SD, Kevin Kappenman (Cheri), Sioux Falls, SD, Dan Kappenman (Anita), Montrose, SD, Betty Krull (Don), Sioux Falls, SD, and Cindy Cohen (Jeff), Boulder City, NV. He is also survived by 19 nieces and nephews, 27 great -nieces and nephews, 1 great-great niece, and 1 great-great nephew. He will also be missed by so many special friends in Montrose and Las Vegas, Nevada. Mark was preceded in death by his parents, Tony and Margaret Kappenman, and two brothers-in-law, David Green and Jerry Wiebersick.
Visitation with family present will be Friday, October 4, 6:00 PM at St. Patrick's Catholic Church in Montrose. Mass of Christian Burial will be Saturday, October 5, 10:30 AM at St. Patrick's Catholic Church in Montrose.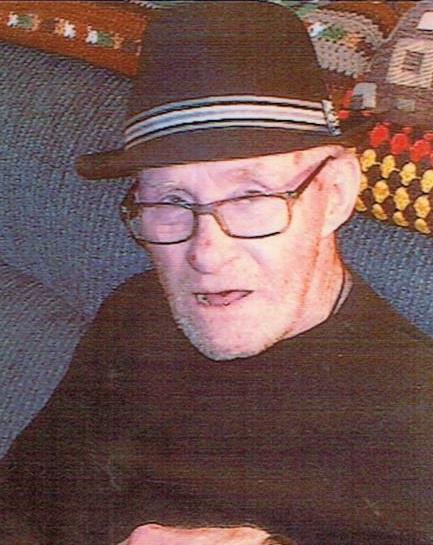 Ronald Jan Hart - Print this obit
Ronald Jan Hart, 77, of Sioux Falls, SD passed away on Monday, September 9, 2019 at Sanford Hospital. He was a quiet, kind, gentle, fun-loving, humorous man. He was an avid sports lover of golf, baseball and football.
He worked at JDS Industries for most of his life after his marriage to his wife. Left to cherish his memory are his wife, Cheryl; his four sons: Chris (Shavone) Hart, of Cambridge, MN, Kyle Hart, Cory Hart and Kelsey Hart, who all live in Sioux Falls. He was a grandfather to four grandchildren: Cody, Tyler, Krista and Lilly. He is survived by two sisters: Bonnie Gore of Cocoa Beach, FL and Sharon Whitham of Sioux Falls. He is also survived by one brother: Gale Hart of Sioux Falls. Ron was preceded in death by his parents, four sisters and two brothers.
Memorial Mass of Christian Burial will be Wednesday, September 18, 10:00 AM at the Cathedral of St. Joseph.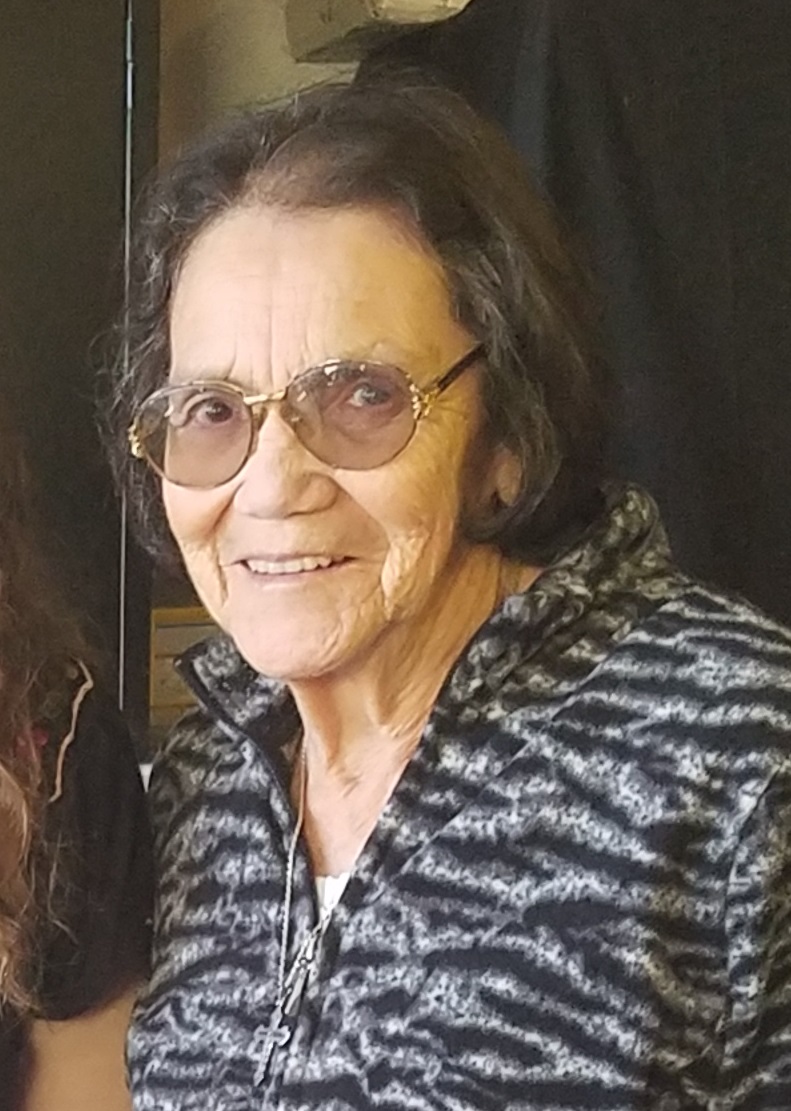 Beatrice "Bea" Ana Mascarenas - Print this obit
Beatrice "Bea" Ana Mascarenas, 78, passed away peacefully on September 7th. Bea was born on September 1, 1941 in Colorado to Roger and Julia Martinez. She was the 7thof 8 children.
On June 8, 1964, Bea married Roy Mascarenas. They lived in Colorado and later moved to Montana, where they raised their four children. There they created an extended family of friends and community.
Bea was an active member of the St. Williams Catholic Church, an avid bowler, and could regularly be seen in the stands at the Shelby Coyote games. She had a caring and understanding way about her that will be missed.
She is survived by her daughters: Michelle (Jesus) Villagomez, CA; and Monica Mascarenas, WA; grandchildren: Royana (Brad) Shields, SD; Rose Mascarenas, MT; Mystie (Nick) Gomez, WA; Alyssa and Diego Villagomez, CA; and great-grandchildren: Anthony, Camden, Donavon, Eamon, and Jae; her two sisters: Sister Guadalupe Martinez, KS; Flora (Sef) Martinez, CO. She is preceded in death by her husband, Roy; sons Mark and Michael; her parents; and siblings: Max, Adolf, Roger, Sally, and Martha.
Bea will be forever missed and always in our hearts. A small service will be held for Bea in Sioux Falls, SD as well as San Jose, CA. Please send any donations to the Alzheimer's Association in Bea Mascarenas' name.
Funeral Service will be Saturday September 14, 12:30 PM at Barnett-Lewis Funeral Home.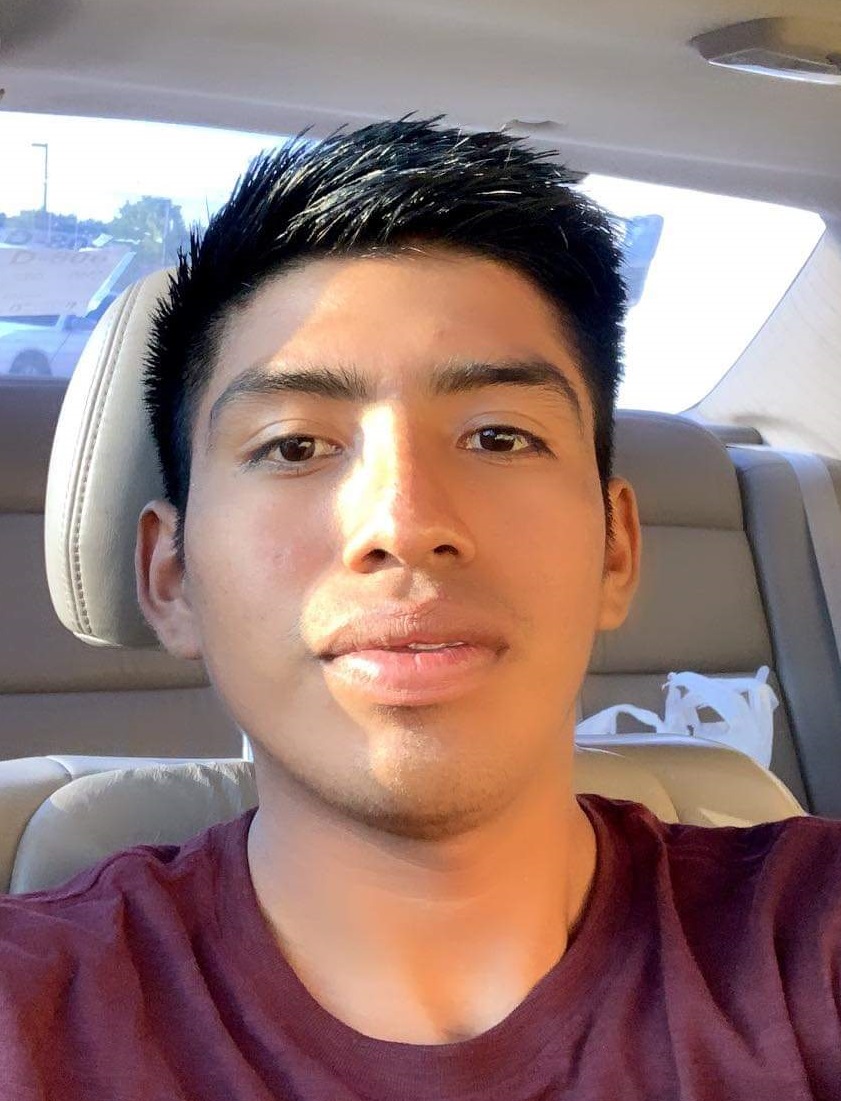 Nicolas Santos - Print this obit
NICOLAS SANTOS DIEGO, 22, passed away September 6, 2019 in Sioux Falls. He was born on November 22, 1996 in Guatemala.
Husband to Mildred Diego Sanchez, brother to 5 sisters and 1 brother, and son of Estela Santos.
His favorite color was blue and he loved to farm, play soccer, and ride motorcycles.
This year he came from Guatemala looking for a better future, but unfortunately he passed away while riding as passenger in a car roll over.
Nicolas was loved by many friends and family, and he will forever be in our thoughts and prayers.
Visitation will be Friday, September 13, 5:00 PM at Barnett-Lewis Funeral Home with a Funeral Service at 6:00 PM.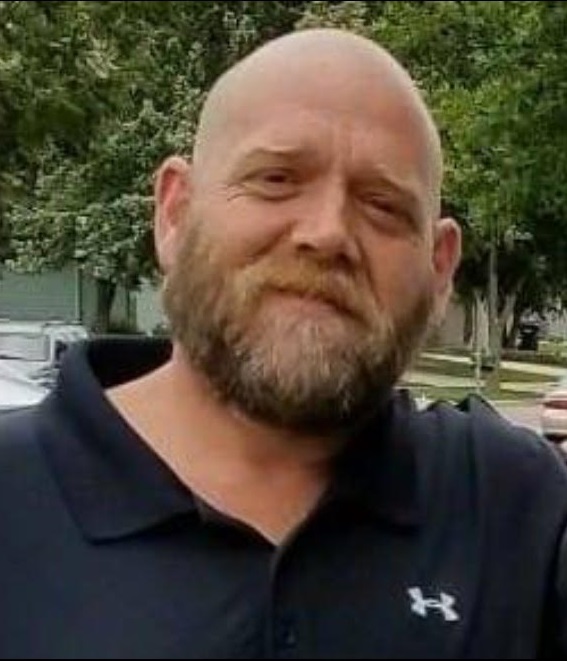 Michael Allen Helm - Print this obit
Michael "Mike" Allen Helm, 47, passed away on September 7th, 2019 surrounded by loving family and friends.
Michael was born on February 24th, 1972 to Sheryl Ann Verley and Daniel Allen Helm and step-mother, Joyce Helm. He was married to Roxanne J. Benton from 1992-1998. They had only one son, Daniel C. Helm and one daughter, Jeannette V. Benton. He also was a father figure to Brandon A. Watters. father-in-law to Jessie R. Helm and a wonderful grandfather to Breanna and Aubree.
He was born and raised in Sioux Falls where he graduated from Lincoln High School in 1990. He worked at Mr. Print with his father for 22 years. Mike was an amazing man, he was always willing to give the shirt off his back or the last dollar to anyone in need. He was loved by many and always had open arms to anyone he met. He will forever be missed and he'll be at peace with his mother, father and best friend, his dog, Bear.
Visitation will be Thursday September 12, 5:00 PM At Barnett-Lewis Funeral Home with a Memorial Service at 7:00 PM.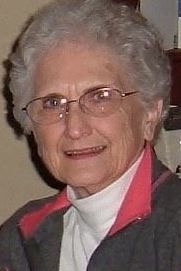 Irene Josephine Garry - Print this obit
Irene Josephine Garry, 90, of Eagan, MN and Sioux Falls, SD passed away peacefully on August 28, 2019 in Eagan, MN, in the loving arms of her family.
Irene was born on November 17, 1928, in Vesta, MN to Charles and Agnes (Kotval) Dunne. Irene graduated from Milroy High School and St. Catherine University in St. Paul, MN with a degree in Occupational Therapy. Irene worked and volunteered at McKennan Hospital for many years and worked at Dayton-Hudson's later in her career.
On July 28, 1951, Irene married Vern Garry of Bridgewater, SD in Anoka, MN. They lived in Texas, Missouri, and settled in Sioux Falls in 1962, where they raised two children and created a circle of love and service to their extended family, friends, and community we'll always hold dear.
Irene was an active member of St. Mary's parish, a devoted wife, mother and grandmother who always displayed a genuine happiness and sweetness to all. She will be in our hearts forever.
Irene is survived by her children: Bryan (Lori), Eagan, MN; and Sue (David), Bellingham, WA; four grandchildren: Luke, Julia, Gabriella, and Erin; many nieces and nephews who meant the world to her. She is preceded in death by her husband, Vern in 2012, her parents, and her remarkable sisters Hazel Dunne, Florence (Dunne) Mase, and Helen (Dunne) Kozlak.
Visitation will be held Tuesday, September 10, 10:00 AM at St. Mary's Church followed by Mass of Christian Burial at 11:00 AM. Burial will follow at St. Stephen Cemetery in Bridgewater, SD. In lieu of flowers, memorial contributions can be made to Bishop O'Gorman Catholic Schools.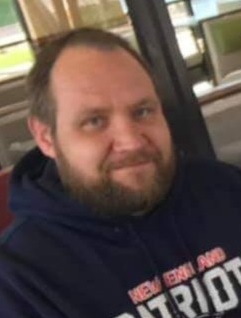 Richard Raymond Cargill, Jr. - Print this obit
RICHARD RAYMOND CARGILL JR., 35, went home on August 31st 2019. He was employed at BPI. He is survived by his father: Richard Raymond Cargill, SR., CO; mother: Janelle Cargill (Anderson); brothers: Harley and Reannon Cargill; special nephew: Knox Stevan Cargill, CO; sisters: Kathryn and Bobbie Cargill, Davenport, IA; grandmother: Nina Phillips, Sioux Falls; daughters: Jessa Mae Cargill, Rickie Rae (due to be born soon); his special step son: Nathan Lanpher; and life partner: Jessica Mae Allen.
Memorial Service to be held at the Bar Code on Friday at 6:00 PM. Richard was an awesome son, brother, father, and uncle. He is, and forever will be, excruciatingly missed by many.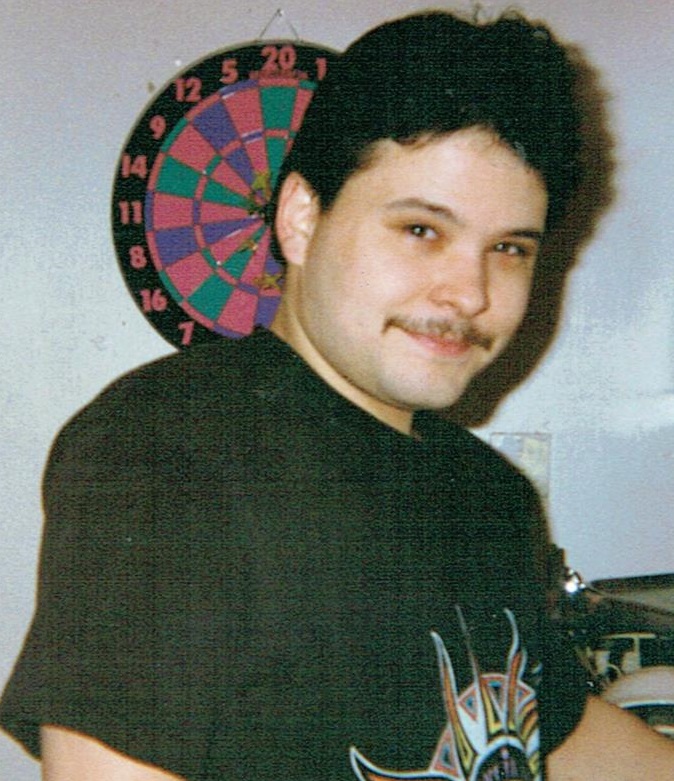 Fredrico Evertett San Miguel - Print this obit
Fredrico Everett San Miguel, 44 left us on August 24th 2019 due to a car accident in Sioux Falls, SD. He was born on March 21st 1975 in Belle Fourche, SD to Fredrico and Susan (Monroe) San Miguel. He was the oldest of three boys.
He is preceded in death by his grandparents: Dean and Jayne Carpenter; and his sister-in-law: Meagan A San Miguel. He is survived by his children :Adriana and Phillip San Miguel; mother: Susan San Miguel; brothers: Ezekiel (Kimberly) and Ernesto San Miguel; sister: Crystal San Miguel; nephew: Enrique; and niece: Isabella San Miguel.
Fredrico loved being a mechanic, being greasy and under the hood of a car and enjoying a Budweiser, laughing and having a good time. He was a great cook and enjoyed grilling out. You could find him in the kitchen cooking up a storm and a mess all while having a great time. He had a boisterous laugh that could be heard through the whole house!
He was a great friend to many people, if you needed a hand he was always there with a tow, jump start, or whatever tinkering you may have needed. It was his way, he had a different outlook on life that sometimes appeared he had no cares in the world. He was just very happy go lucky you could say. Some may have found his personality to be careless but that was him, he was not a fake person. You either liked him for what he was, with his faults or not at all but either way it did not bother him in the least.
Fred had many careers in his life, he was a diesel mechanic, CNA, roofer, fork lift tech and a chef. He was a jack of all trades that is for sure. He enjoyed doing different jobs as to not get stuck in the same old routine.
For the last few years, he had been living with his mom which was such a blessing for her. She is grateful to had the help around the house as well as the company. There were many laughs and cries, it was always an adventure with Fred. You never knew what was coming up next.
Fred had many friends and acquaintances but some of his dearest friends were Dave Kieffer, Chad Ferguson and Dean Shields whom were all grateful to have shared his life.
Fredrico was very loved and will be terribly missed by so many. The family is very grateful for all those who have included us in their thoughts and prayers and for those who were able to attend his memorial service. Thank you to everyone for everything you have done for us in our time of sorrow. God Bless you and yours.
Visitation will be Friday, August 30, 5:00 PM at Barnett-Lewis Funeral Home with a Memorial Service at 7:00 PM.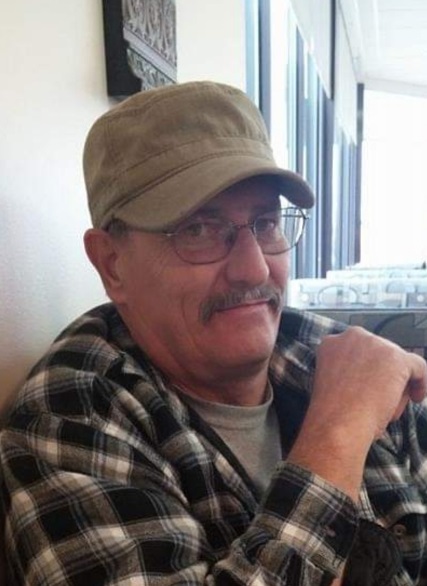 Patrick Jay Sievert - Print this obit
Patrick Jay Sievert "PJ" passed away comfortably August 18th, 2019 surrounded by his family. Pat was born on a Wednesday in September, the 18th, 1957 to his father Dale Sievert, and his mother Darlene Anderson in Chamberlain, South Dakota. He was 7 pounds 13 ounces. He was one of six: Janet,(OR), Linda, (Europe), Michael Sievert, Sharon Sievert, and Kay (MN). Pat attended High School in Trent, South Dakota, but received his diploma in Jacksonville, Alabama.
In 1974, a young dapper man named Patrick Jay Sievert finally replied to a recruitment officer he had talked to three months prior. He was strong but was graded to Army strong. He accepted recruitment into the United States Army. This was one of his many great adventures in life. This is also where he proudly assembled, repaired, and painted ground to ground missiles and delivered ammunition. He was Honorably Discharged in 1978. He then enlisted in the Army National Guard, and was also discharged with Honors 1982.
PJ was such an incredible person and friend and comrade. He worked various jobs: K& M-Grain Elevator, and as a farm hand with dairy cattle for many years. He worked with his mother who owned P & M Moving with many family and friends. He also worked at Raven Industries as a machinist for over two decades. He also drove truck for his son, Shain and worked along side his son, Mikey and daughter, Shawny.
Alongside his work day, Pat has always had a passion for automotive repair, and loved wrenching in the shop. In 1983, he received a degree in automotive from Southeast Area Tech with a 3.7 GPA and graduated top of his class. PJ's other favorite amusements and hobbies were avid engine building, humorist, cars and trucks, derby cars, motorcycles, boating, fishing, puzzles, baking and cooking, coin, key, and vinyl collecting. He will be fondly remembered by his love for general mechanics and could literally fix anything and everything. He was proud and honored to pass his ingenuity to all of his children.
He was united in marriage to Mary Sievert (Dreyer) on August 16,1983. They had four amazing children. First born, Shain Sievert, second born, Michelle Sievert, third born, Shawny Sievert and the youngest Mikey Sievert. Being a father was his greatest adventure in life. Patrick is preceded in death by his mother, Darlene Alberts, father, Dale Sievert, brother, Michael Glenn Sievert, sister Linda, and a grandson, Isiah Wayne Leiss. Having a stern yet very loving, courageous and open heart, his door was always open and his family cannot even begin to name all the people or families he unselfishly shared the "house" with over the last thirty three years. He is also survived by eight grandchildren: Serina Leiss, Siyanna Leiss, Kaden Sievert, Sabella Grove, Noah Sievert, Sabria Grove, Princeton Grove, and Thomas Sievert.
Visitation will be Friday, August 23rd, 9:30 AM at Barnett-Lewis Funeral Home with a Funeral Service at 10:30 AM. A Committal Service will follow at St. Michael Cemetery with Full Military Rites by the American Legion Post 15.