Click here to view Archived Services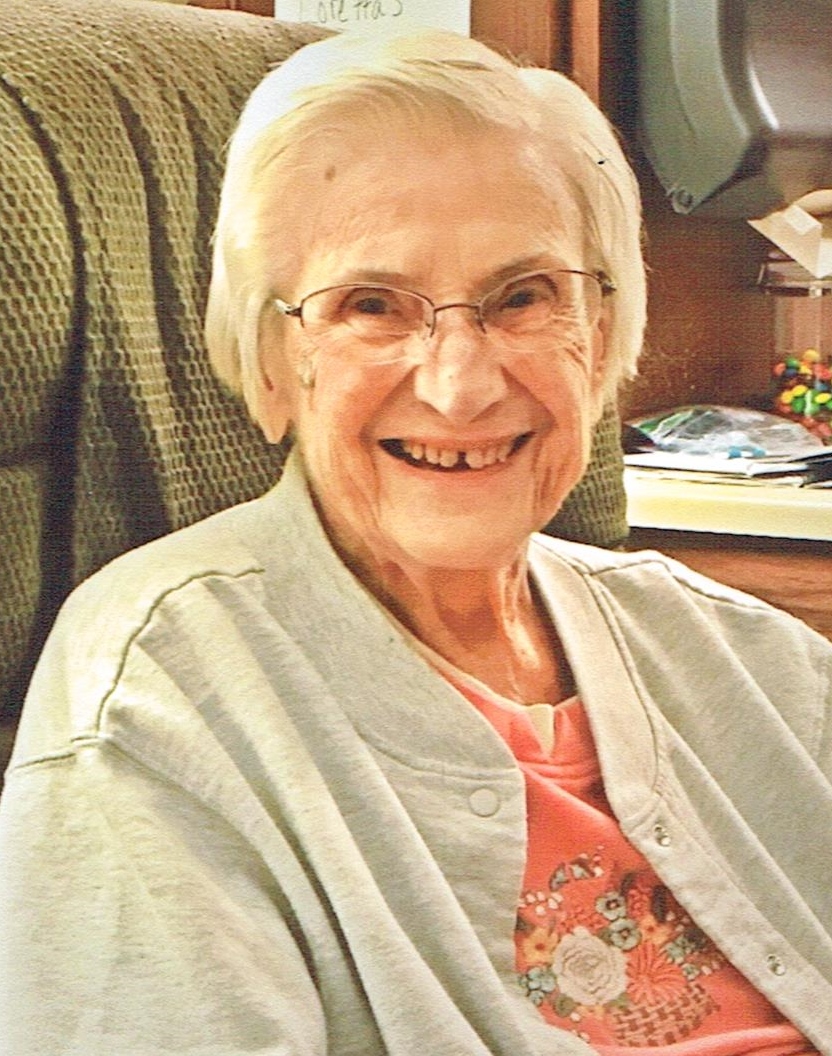 Loretta Marie Hammond - Print this obit
Loretta Marie (DeSchepper) Hammond, 96, passed away at Southridge Healthcare Center on August 29, 2018. Loretta was born on August 3, 1922, in Ihlen, MN to Charles and Mary (Eeckhout) De Schepper.
Loretta met Richard Lewis Hammond in Sioux Falls where she was working at the John Morrell & Co., and he was stationed at the Sioux Falls Air Base. He was later transferred to Amarillo, TX at the airbase there. In the fall of 1944 Loretta boarded a train to Amarillo. On September 20, 1944 she married Cpl. Richard Hammond in the Army Chapel. They moved to Sioux Falls in December 1945. Mr. Hammond passed away on August 10, 1994.
Loretta has been a member of St. Mary's Church since 1952.
Survivors include two daughters: Janet (Jim) Lahr of Flandreau, and Sherry (Jon) McNitt of Bryant, AR, and one son: Charles (Myrna) Hammond, of Sioux Falls; 8 grandchildren: Jill Lahr Rand, Julie Lahr Schipper, Eric Hammond, Jared Lahr, David McNitt, Jonathon Lahr, Beth Hammond, and Laura Hammond DeGroot; 11 great-grandchildren: Mikayla, Hannah, Dalton, James, Ella, Karissa, Hailey, Nathan, Sara, Finlee and Wyatt. Loretta was preceded in death by her husband, Richard, her parents, one brother, Merle, one sister, Shirlee and one grandson, Jeffrey.
Mass of Christian Burial will be 11:00 AM, Wednesday, September 5, 2018 at St. Mary Church.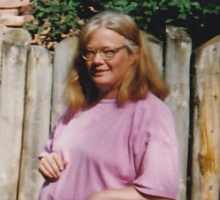 Kathryn "Kathy" Miller - Print this obit
Kathryn (Kathy) Jeannen Miller, 57, passed away August 14, 2018 in Sioux Falls, SD.
Kathryn Jeannen Jacobsen Miller was born March 4, 1961 at Ellsworth AFB in Box Elder, SD to Beverly (Jacobsen) Foley. She attended grade school in California and South Dakota. Kathy later attended high school in Wall, SD.
Kathy held several customer service positions at various companies. She met her husband, Robert (Bob) Miller, while he was working on her parents' hog farm in Lebanon, OR. They were married on May 31, 1984 and relocated to South Dakota.
Kathy enjoyed reading books, was passionate about her animals, enjoyed spending time with family, and online gaming. Every Sunday evening, Kathy would join her mother, Beverly, and sister, Lisa, to enjoy their favorite show The Walking Dead.
Kathy was a favorite among her nieces and nephews. Grateful for having shared her life are her husband: Bob; her mother: Beverly Foley of Sioux Falls, SD; two children: Paige Miller of Minneapolis, MN and Jeremy (Nikole) Miller of Summerset, SD; one grandchild: Gage; two sisters: Jodi Foley of Brandon, SD and Lisa Foley of Sioux Falls, SD; three brothers: Michael (Sandy) Foley of Chamberlain, SD, William Foley of Sioux Falls, SD, and John Foley of Fort Pierre, SD; and numerous nieces and nephews. Kathy was preceded in death by her grandparents, Nellie and Otto Jacobsen; her uncle, Simon Menning; her aunt, Delilah Menning; and step-father, Joseph Foley.
Celebration of life will be Saturday, August 18thwith family and friends from 2:00 – 4:00 PM at McHardy Park in Brandon, SD. Burial service will take place at GAR Cemetery in Miller, SD on August 19th, at 10:30 AM.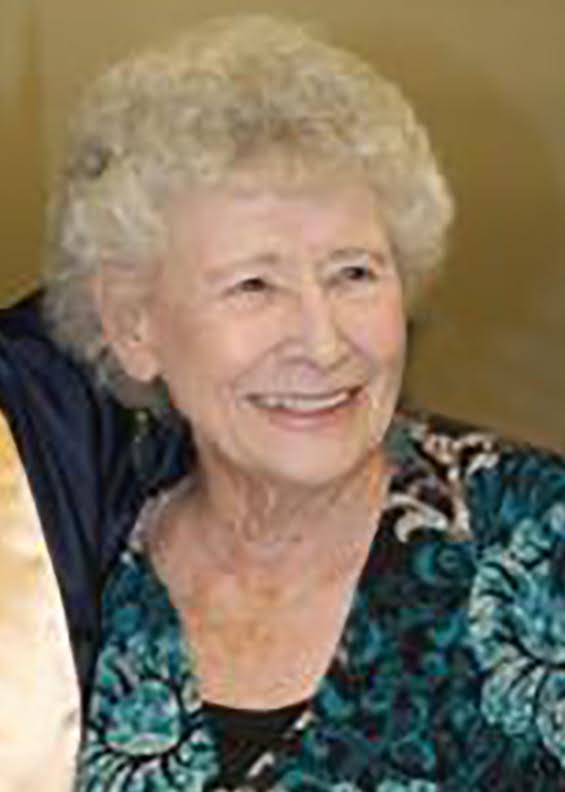 Lavonne St. Clair - Print this obit
Lavonne St. Clair, 81, of Eureka Springs, AR (formerly of Sioux Falls, SD) passed away July 24, 2018 after a brief illness. She was born to Ben and Ethel Backous on January 29, 1937 in Wetonka, SD, and graduated high school in Duluth, MN. She had five children with her husband, Leonard St. Clair, whom she married in 1959. The family moved to Sioux Falls in 1965.
She proudly reigned as matriarch of a family that puts the "fun" in dysfunction. Genuine to a fault, Lavonne was known for her quick wit and sharp tongue. Nobody ever had to guess where they stood with her. She made a lasting impression wherever her little red Kia Soul took her. If her unique fashion sense didn't catch your attention, her sincere (and oftentimes unsolicited) opinion would.
Lavonne worked hard to support her family of five kids and spent 26 years working for K-Mart. After retiring in 1992, she left Sioux Falls and rooted herself in Eureka Springs, AR. There, she became quickly embedded into the heart of the Ozarks by continuing her devotion as member of the Community of Christ Church, operating local businesses, and volunteering for various charities. Her powerful soprano voice will forever echo in the ears of her church congregation, as well as her friends in the Holiday Island Singers.
Lavonne leaves a legacy of love, but not in the traditional sense. She is responsible for raising a shitload of strong-willed, independent, hardworking individuals. Her tenacity and dedication to family will carry on for generations.
Grateful for having shared her life are her children: Lisa Oakley (David), Lauri Stevens, Lee (Tina) St. Clair, and Leslie (Roger) Bultena; her siblings: Opal (Jim) Roden, Elinor (Owen) Kelly, and Norma (Dick) Beasley; 10 grandchildren, 17 great-grandchildren, and three great-great-grandchildren; her favorite ex son-in-law, Michael Stevens and his wife Shanon; along with her church family and an army of friends who will miss her dearly.
Lavonne was preceded in death by her son: Len St. Clair Jr.; her parents: Ben and Ethel Backous; two brothers: Arnold Murray and Richard Backous; and an infant sister: Joyce Backous.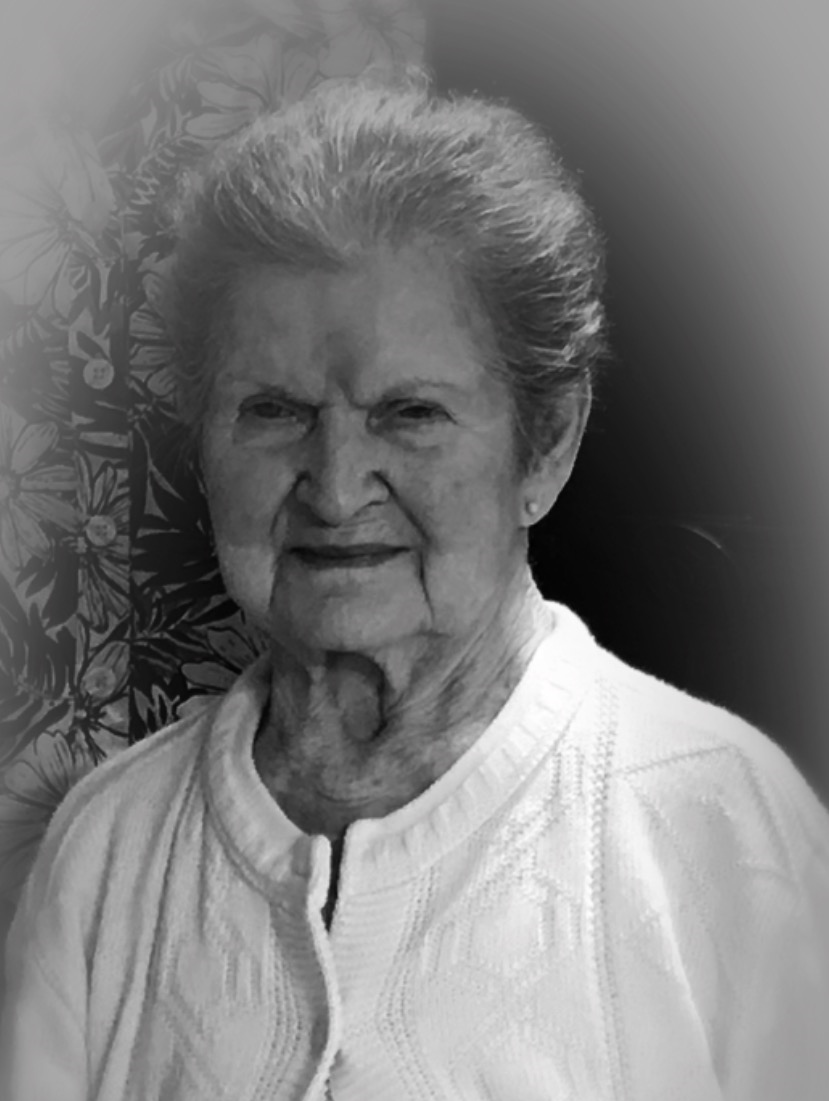 Alice Marie Domangue - Print this obit
Alice Marie Domangue, 87, passed away Aungust 4, 2018 in Sioux Falls, SD.
Alice Marie Hartmann Domangue was born August 13, 1930 in Yankton, SD to Carl and Katherine (Sorensen) Hartmann. She Attended Country grade school and later was graduated from Irene High School. Alice attended Maple Grove Church near Yankton, and later transferred to First Lutheran Church in Sioux Falls, South Dakota.
Alice held several jobs which included the Orpheum Theater, Harry's Restaurant and Dixie Bake Shop. She met her husband Warren (Blackie) Domangue while working at Harry's Restaurant. They were married June 29,1949. Alice retired from Dixie Bake Shop at 37 after being diagnosed with Rheumatoid Arthritis.
Alice enjoyed many activities that included being an avid bowler, cooking, baking, working in her yard, gardening and playing cards. Every Saturday evening she had a standing date with her grandson, Tony. They would have supper and then play cards for hours - which she looked forward to every week.
Family was very important to Alice and she enjoyed visiting with her family and friends. The family wishes to thank Sadie, her home nurse, for the tender loving care she provided to Alice in her last weeks. Alice thought the world of Sadie. Grateful for having shared her life are her children, two daughters: Shirley (Jim) Morrison, and Louise (John) Keenan both of Sioux Falls; and four sons: Guy Domangue, Glenn Domangue, Scott (Jeannie) Domangue, all of Sioux Falls and Mark (Jeannie) Domangue of Lincoln, Nebraska; 16 grandchildren and several great-grandchildren; sisters: Linda Mae Johnson, of Sioux Falls, and Mary Lorraine Welford of Fulda MN; brothers: Verner Einin Hartmann of New Sharon, IA and Dennis Carl Hartman of Yankton, SD. Alice was preceded in death by her husband, parents, and her siblings, Anna Adline Sorenson, Ethel Lorraine Hartmann, Arlene Viola Vielmette, Louise Christine Bennett, Karen Catherine Hartmann, Hans Emanuel Hartmann and Bert Leon Hartmann.
Visitation will be Tuesday, August 7 with family present from 6:00 – 8:00 PM at Barnett-Lewis Funeral Home. A Funeral service will be Wednesday, August 8, 11:00 AM at Barnett-Lewis Funeral Home.
Peggy Jean Reiter - Print this obit Video Tribute
Peggy Jean Reiter, 86, passed away peacefully at her home Friday, July 27, 2018 with her daughters and care givers by her side.
Peggy is survived by her two daughters: Julie (Bruce) Magnusson of Spearfish, SD and Lisa (Dwight) Vigness of Billings, MT; two grandchildren: Austin and Jake Vigness; two great-grandchildren: Kloie and Alec Vigness, Billings, MT; and one brother: Ronnie Steckler of Avon, SD. She was preceded in death by her husband, Joseph Reiter and her parents, Chester and Gertrude Steckler.
Visitation will be Tuesday, July 31, 5:00 PM at Barnett-Lewis Funeral Home with a Funeral Service at 7:00 PM.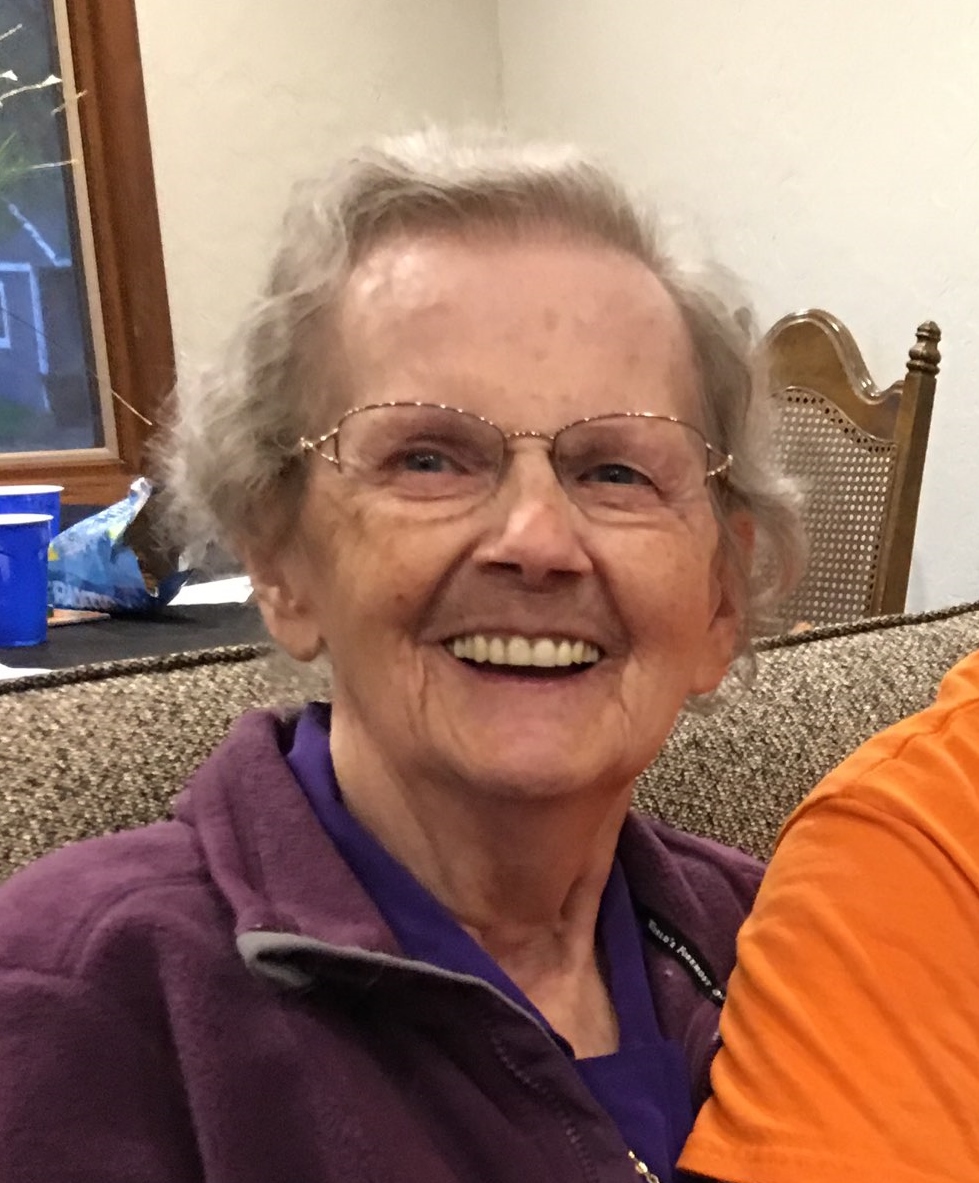 Rita Grace Flanery - Print this obit
Rita Grace Flanery passed away peacefully on July 19, 2018. She was born the youngest of seven on May 11, 1923 to John and Louise Honrath in Salem, SD. The Honraths spent some time living in Hartford, SD but eventually moved to Sioux Falls where Rita graduated from Cathedral High School. Rita joined the Civil Service following the bombing of Pearl Harbor and later enlisted in the Navy WAVES. She was extremely patriotic and proud that she was able to be of service to her country until she was honorably discharged in April of 1946.
At 28, she met and married Orville Claude Flanery, who was her best friend and husband for 51 years. They always joked about who winked at who first when they initially met at church. Together they raised eight children. Rita stayed at home with the children until the youngest started school. After being out of the workforce for close to 20 years she chose to go back to a government position, first as a secretary at EROS Data Center and then on to the VA Hospital in Sioux Falls as a secretary to the chaplain. Even after becoming a busy working mother of eight, she still made time for others and was always ready to help someone in need. Rita was a long-time member of St. Joseph's Cathedral Parish and Catholic Daughters. Her faith and trust in God has and always will be an inspiration to all those who crossed her path.
Grateful for having shared her life are her children: Mark (Amanda) Flanery, Auburn, WA, Mary (Harry) Madsen, Sioux Falls, SD, Jane Brubaker, Hermosa Beach, CA, Susan (Mike) Hartman, Harrisburg, SD, Michael (Ann) Flanery, Bremerton, WA, Anne Buske, Sioux Falls, SD, Ruth (Ched) Johnson, Sioux Falls, SD; 20 grandchildren, 14 great-grandchildren; and many nieces, nephews, relatives and friends.
Rita was preceded in death by her loving husband, Orville; son, Patrick; an infant daughter, Catherine; her parents; and her siblings: Mary Lacey, Leo Honrath, Florence Siemonsma, Joseph Honrath, Francis Honrath and Virginia Kerkvliet.
Visitation will be Sunday July 22, 5 PM at Barnett-Lewis Funeral Home with a Scripture Vigil at 7 PM. Mass of Christian Burial will be Monday July 23, 10 AM at the Cathedral of St. Joseph with burial to follow at St. Michael Cemetery.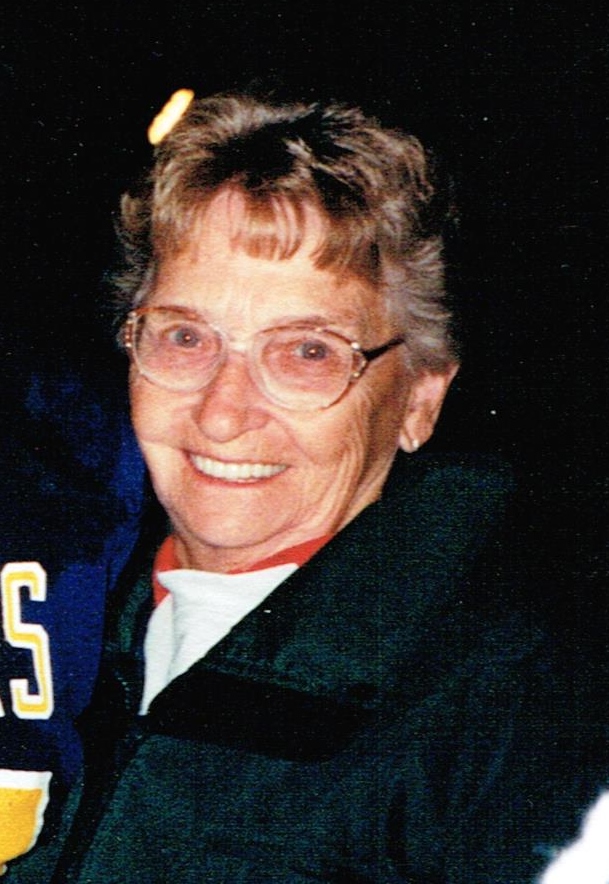 Lena "Tina" Rowland - Print this obit
Lena "Tina" Mary Reinert born April 10, 1930 to Frank and Wilhelmina (Redder) Reinert in Cherokee, Iowa. She passed away on June 29th at Southridge Health Care in Sioux Falls, surrounded by family.
Tina was one of 12 children and grew up in Iowa. She married Harold Hollingshead in 1947 and together they had 7 children. In 1959 she married Donald Rowland and gained three more step-children.
Family was Tina's life; she dearly loved the children. She was still hosting Easter, Thanksgiving and Christmas with all the family up until just a few years back, when her health started to fail.
Tina's gifts were often handmade, sewn or crocheted. She loved creating and being busy. Tina and Don enjoyed many summers at their lake home, relaxing and enjoying the children and grandchildren.
Tina will be dearly missed by her family, Children: Sandy Scholten, Ivanhoe, MN, Mike (Jill) Hollingshead, Sioux Falls, SD, Charlie (Sandy) Hollingshead, Sioux Falls, SD, Richard (Rita) Hollingshead, Sioux Falls, SD, Sharon (Bill) McKillip, Wentworth, SD, Chris (Mary) Hollingshead, Sioux Falls, SD; Step-Children: Rich (Sherry Martinmaas) Rowland, Sioux Falls, SD, Kathi (Dave) Stewart, Minneapolis, MN, Debra (Rick Lawrence) Rowland, Phoenix, AR, PJ Hollingshead (Samantha) Lander, WY, and Peggy Sams (Trampas) Oskaloosa, IA; 22 grand and step-grandchildren, 48 great-grand and step-grandchildren; Siblings: Jo K. Jurgensen, Jerry Reinert and Leonard Reinert; and daughter-in-law: Kim Hollingshead. She will also be missed by her chihuahua companion, Molly. She was preceded in death by her parents, eight siblings, her husband Donald Rowland, one son Randy Hollingshead, one son-in-law Larry Scholten and one great-granddaughter DeLaney Hollingshead. Memorials may be designated to the charity of your choice or the the Children's Home Society.
Visitation will be Monday July 2, 5:00 PM at Barnett-Lewis Funeral Home with a Scripture Vigil at 7:00 PM. Mass of Christian Burial will be Tuesday July 3, 10:00 AM at the Cathedral of St. Joseph.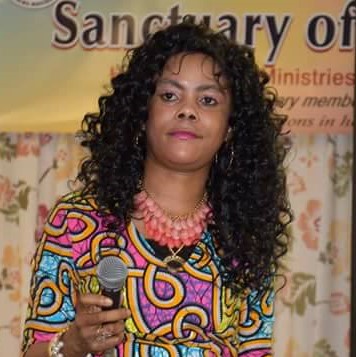 Rachel K. Greene - Print this obit
Rachel K. Greene, age 34, went to be with the Lord on Saturday, June 9, 2018, at Sanford Medical Hospital in Sioux Falls. She was born March 23, 1984, in Monrovia – Liberia to Mr. Henry Teawell and Mot. Getrude Massaquoi who predeceased her.
The Late Rachel Greene was a 2000/2001 graduate of the Sarah Barclay High School in Monrovia. She was subsequently enlisted into the Liberia National Police in 2007 as a police officer – a position she held until her relocation to the United States with her husband (Mr. Ebenezer Greene) in 2016.
Rachel was very extroverted and joyful. She loved being in the presence of God and lately dedicated her services to God. Her life was full of lots of challenges but her hope was solidified in Christ.
She is survived by her husband: Mr. Ebenezer Greene; three children: Prince, Harriet, and Decontee Greene; two sisters and a host of other family members and friends.
Funeral Services will be Saturday, June 23, 2018 11:00 AM at Barnett-Lewis Funeral Home.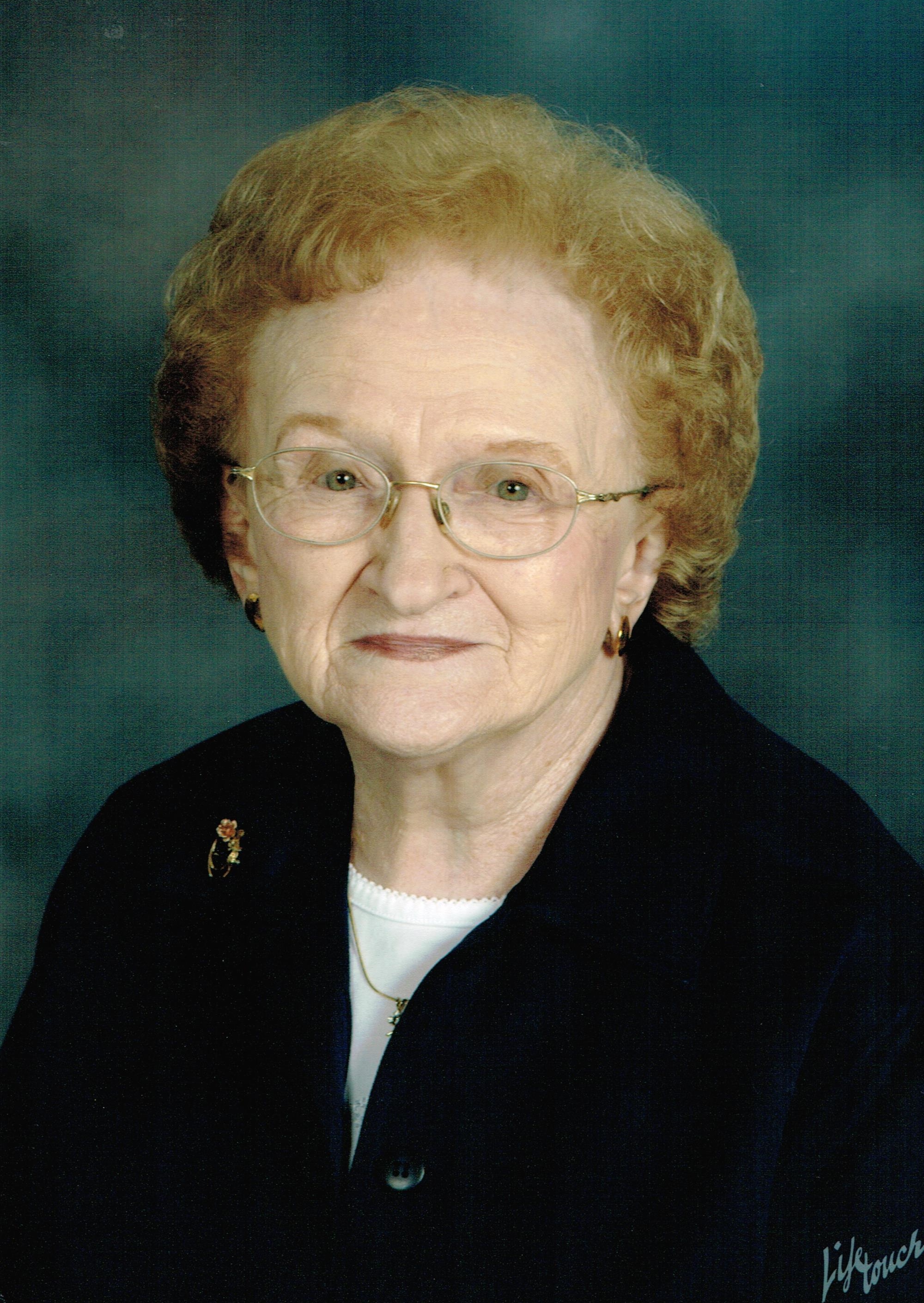 Ardyce Sullivan - Print this obit
Ardyce Sullivan passed away on June 7, 2018 at the age of 91 years. She lived independently until almost age 90, and spent the last 14 months at Dow Rummel Nursing Home after sustaining serious fractures from a fall. She was born in Sioux Falls SD on February 27, 1927 to William and Lillian Ament, the second oldest of six children. She attended St. Joseph's Cathedral Grade School and High School, graduating in 1944. She married Robert Sullivan in 1949 and they raised four children. They had 46 happy years together until Bob passed away in 1995. Besides being an excellent wife, homemaker, and daughter who did much to help her own parents, Ardy was the head underwriter for Crum and Forster Insurance Company in Sioux Falls for over 27 years. The most difficult policies to rate were always given to her, and the head office in Minneapolis even sent their policies to her when no one else could figure them out.
Ardy was a wonderful mother and grandmother. She was very intelligent and capable, hard-working, industrious, kind, generous, thoughtful, a good friend, and quick to do something nice for someone. She was progressive and liberal in her beliefs which stemmed from the knowledge that we are ALL God's children. She loved to dance, email her kids and grandkids, and play bridge. She was a very good cook and an excellent baker, and no one could make a better pie, no one. Her Catholic faith was very important in her life.
Ardy strongly encouraged her children and grandchildren to further their education, an opportunity that she had to forego even though the pharmacist she worked for during high school offered to pay her way through college if she would come back and run the pharmacy after she got her degree. Her parents needed the money she earned, so she was unable to go.
Ardy is survived by her four children: Susan (Jim) Bohlman of Madison WI, Jim (Karen) of Norman OK, Mary (Charlie) Weatherwax of Sioux Falls, and Patty (Paul) Holler (Sioux Falls), and their spouses; her 11 grandchildren, and 22 great-grandchildren; nieces and nephews; sister: Suzanne Connelly, and brother: Tom Ament. She was preceded in death by her husband, Bob Sullivan, and infant son, Stephen.
Visitation will be held on Saturday, June 16, 2018, 10:00 AM at Barnett-Lewis Funeral Home with a Funeral Service at 10:30 AM.
In Ardy's memory, donations can be made to St. Francis House in Sioux Falls, where Ardy volunteered.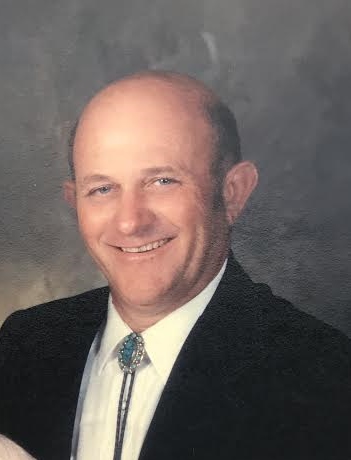 Lyman Dee Carson - Print this obit
Lyman Dee Carson, 79, of Sioux Falls, passed away Sunday, June 3, 2018 at Sanford USD Medical Center in Sioux Falls, SD. Lyman was born on September 3, 1938 in Colman, SD, the son of Ernest and Ferne (Riley) Carson. He grew up in Lake County, attended school in Nunda and Madison and graduated from General Beadle High School in 1956. He was united in marriage to Neva J. Leighton on September 30, 1960 at the Methodist Church in Madison, SD. The couple first lived in Madison and then later moved to Flandreau where they made their home for 50 years before retiring to Sioux Falls in 2004. Lyman loved antiques and worked as an auctioneer and real estate broker while owning his own trucking business for over 40 years. Lyman found great pleasure spending time with his grand kids.
Lyman is survived by his wife: Neva of Sioux Falls; two sons: Alan (Elizabeth Weber) Carson of Muskegon, MI and Bradley (Belinda Borges) Carson of Murfreesboro, TN; four grandchildren: Benjamin Carson of Muskegon, MI, Julia (Jose) Gonzalez of Muskegon, MI, Riley Carson of Bowling Green, OH, and Kaleigh Carson of Ottawa Hills, OH; three brothers: Lawrence (Rose) Carson of Mitchell, SD, Lloyd Carson of Brookings, SD, and Lance (Donna) Carson of Mitchell, SD; three sisters: LeeAnn (Mel) Withnell of Pueblo, CO, Larraine (Harlan) Gorath of Fairmont, MN, and Lyles (Tom) Lewis of Stockton, MO; and a sister-in-law: Wanda Carson in Waconia, MN. He is preceded in death by his parents and one brother, Leland and sister-in-law, Carol.
Visitation will be Saturday, June 9, at 1:00 PM at Barnett-Lewis Funeral Home with a Memorial Service at 2:00 PM. Inurnment will be at a later date at Graceland Cemetery, Madison, SD.