Click here to view Archived Services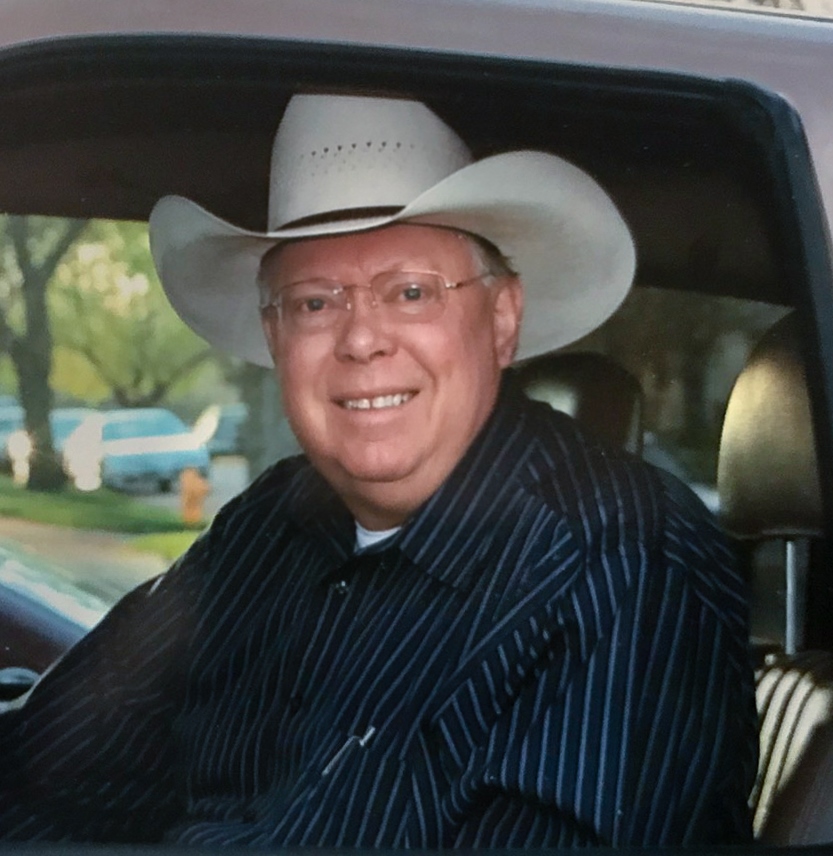 Mark Harold Stirling - Print this obit
Mark Stirling, age 69, went home to be with Jesus after a long battle with kidney disease on January 17th, 2019.
Mark was born on December 24th, 1949 to Harold and Doris (Weischedel) Stirling. He and his sister, Marlys, grew up on the family ranch west of Fort Pierre. He graduated from Riggs high school in 1968. He received his Bachelors degree from Black Hills State University in 1974.
Growing up on a ranch west of Ft. Pierre, Mark had great respect for the outdoors and the West River way of life. He deeply enjoyed working with his hands and was an avid lover of motorcycles, auto-racing, and aviation. He loved to improvise and problem-solve and used those skills to help others in their time of need.
He met Helen Johnston in 1983 while serving with Youth with a Mission in Salem, Oregon. There they worked to feed the hungry and spread the good news of Jesus. They married in Oregon in 1985 before moving to Adelaide, SA in 1986. There both of their children, Matthew and Elizabeth, were born before they moved back to South Dakota in 1994. They made their home in Sioux Falls where they have lived for 25 years.
Mark is survived by his wife; children and his sister: Marlys Keller and her husband, Richard of Arizona. Mark is preceded in death by his parents, Harold and Doris.
A family led visitation will be held at Faith Family Church 127 N Spring Avenue, Sioux Falls Saturday, January 19th from 1-3 PM. A private family service will be held in Ft. Pierre at a later date.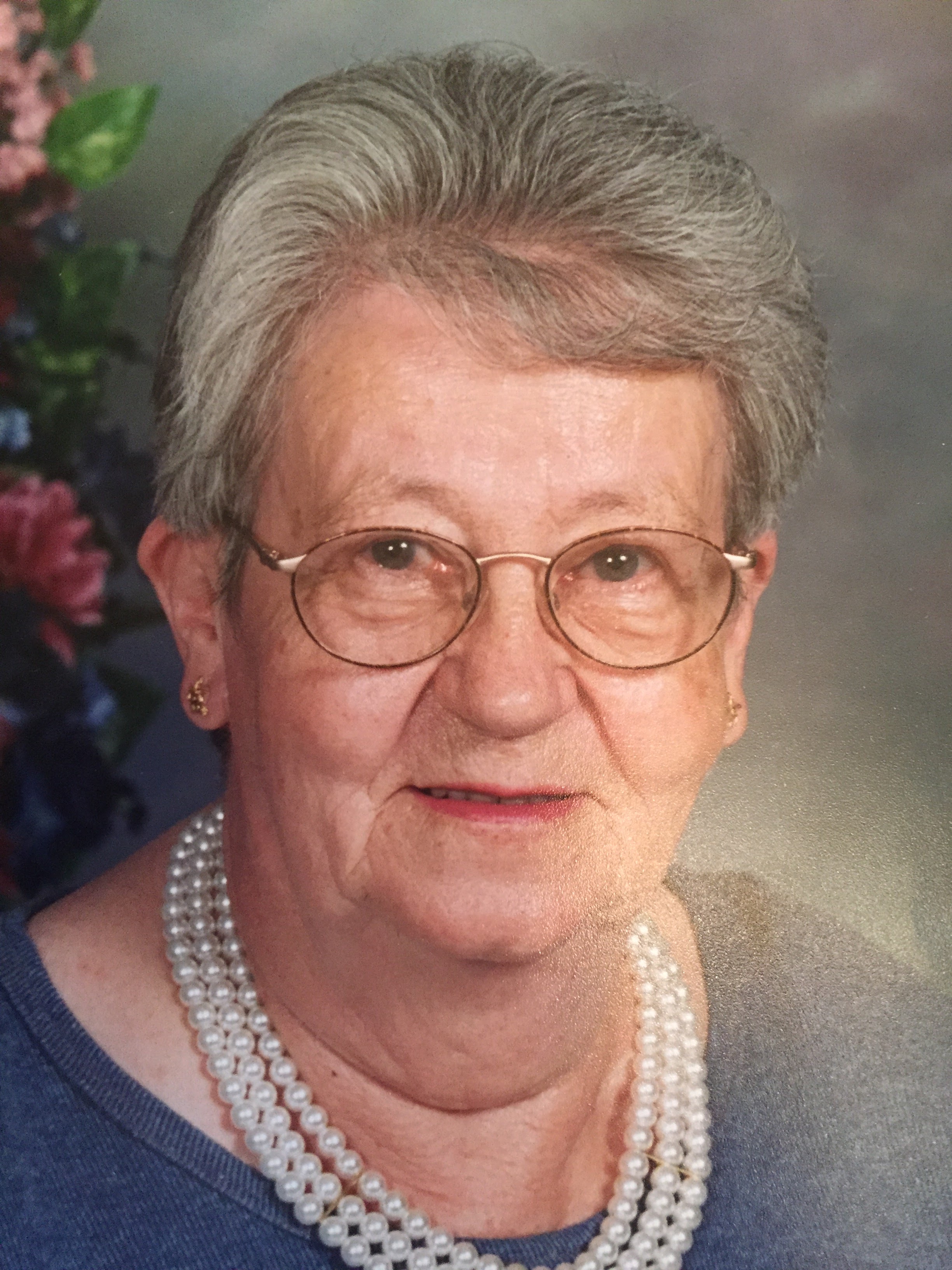 Coyla Mae Barrett - Print this obit
Coyla Mae Barrett, 89, passed away Wednesday, January 16 at Sanford USD Medical Center in Sioux Falls.
Coyla Mae Barrett, was born April 28, 1929 in White, South Dakota to Michael and Agnes Michaelsen. She was united in marriage to Kenneth Barrett and raised two children: Janet Joehnck and Dan Barrett. Kenneth passed away in July of 1970.
She was employed by Sanford Health for 29 years as a housekeeper. She enjoyed her job while visiting with patients and employees. She was a dedicated mother, grandma and great-grandma. She loved being around her grandchildren and being a part of their lives.
Coyla is survived by her daughter: Janet Joehnck and her husband: Jerry; son: Dan and his wife: Magen; grandchildren: Lana Henrich, Hilarie Cole, Shannon Beck and Adam Barrett; and 9 great-grandchildren.
Visitation with family present will be Sunday, January 20 from 3:00 PM to 5:00 PM at Barnett-Lewis Funeral Home. Funeral Service will be Monday, January 21, 10:30 AM at Barnett-Lewis Funeral Home.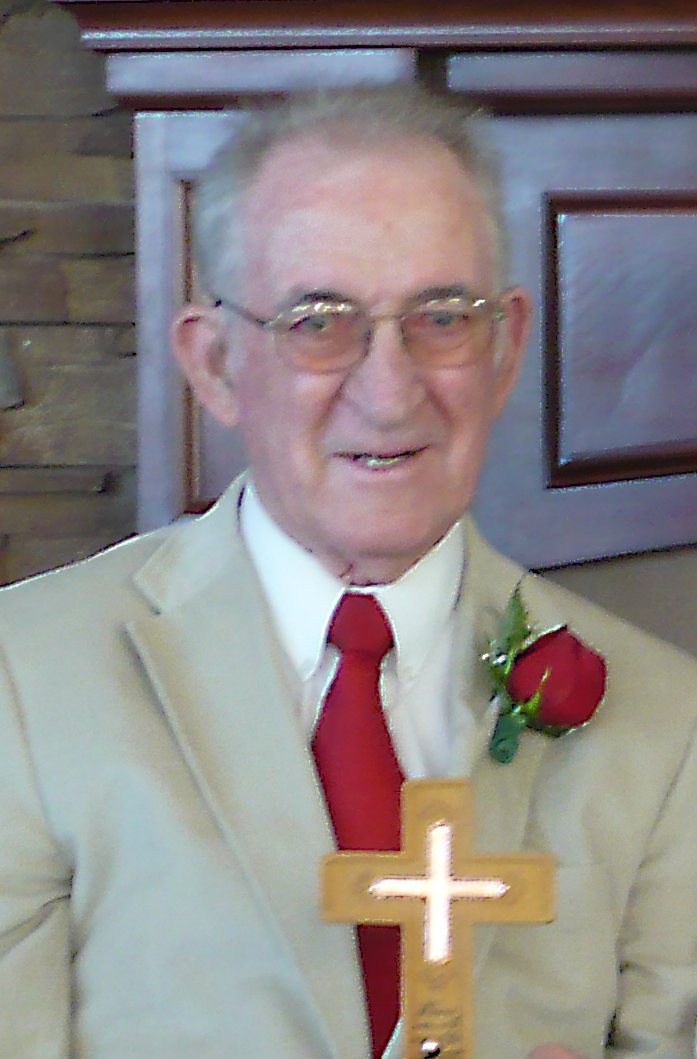 Edward Leo McGuire - Print this obit
On January 7, 2019 Edward Leo McGuire, loving husband and father of six children passed away at the age of 96. Ed was born on July 1, 1922 in Corson County, South Dakota to Laura and James McGuire.
Ed grew up near Timber Lake, S.D. He graduated from St. John's University and served in the military during WWII in the Philippines. After the war, Ed owned a cafe in Gettysburg, S.D. where he met Jane Agnes Coyle. They married September 12th 1949 and had six children: Daniel, Timothy, Laurie, Mark, Joel and Lisa.
Ed spent most of his working years as a teacher and school administrator in both public and parochial schools followed by a second career in business communications equipment, and then a third in insurance. He possessed a very strong faith in Catholicism. He loved to read and tell stories. He enjoyed pheasant hunting and fishing - the size and amount of fish were never important. Ed was a lifetime baseball fan.
Ed was preceded in death by his father, James McGuire and mother Laura, brother Merlin, brother Tom, sister Margaret, sister Katherine. He is survived by his wife: Jane; brother: Bob; children: Dan, Tim, Laurie, Mark, Joel, and Lisa; eleven grandchildren; thirteen great-grandchildren and numerous nieces and nephews.
Visitation will be Friday, January 11, at 5:00 PM at St. Michael Parish with a Scripture Vigil at 7:00 PM. Mass of Christian Burial will be Saturday, January 12, 10:30 AM at St. Michael Parish. Interment will be at Black Hills Memorial National Cemetery, Sturgis, SD Monday, January 14 at 2:30 PM. In lieu of flowers, donations may be directed to Sioux Falls Catholic Schools.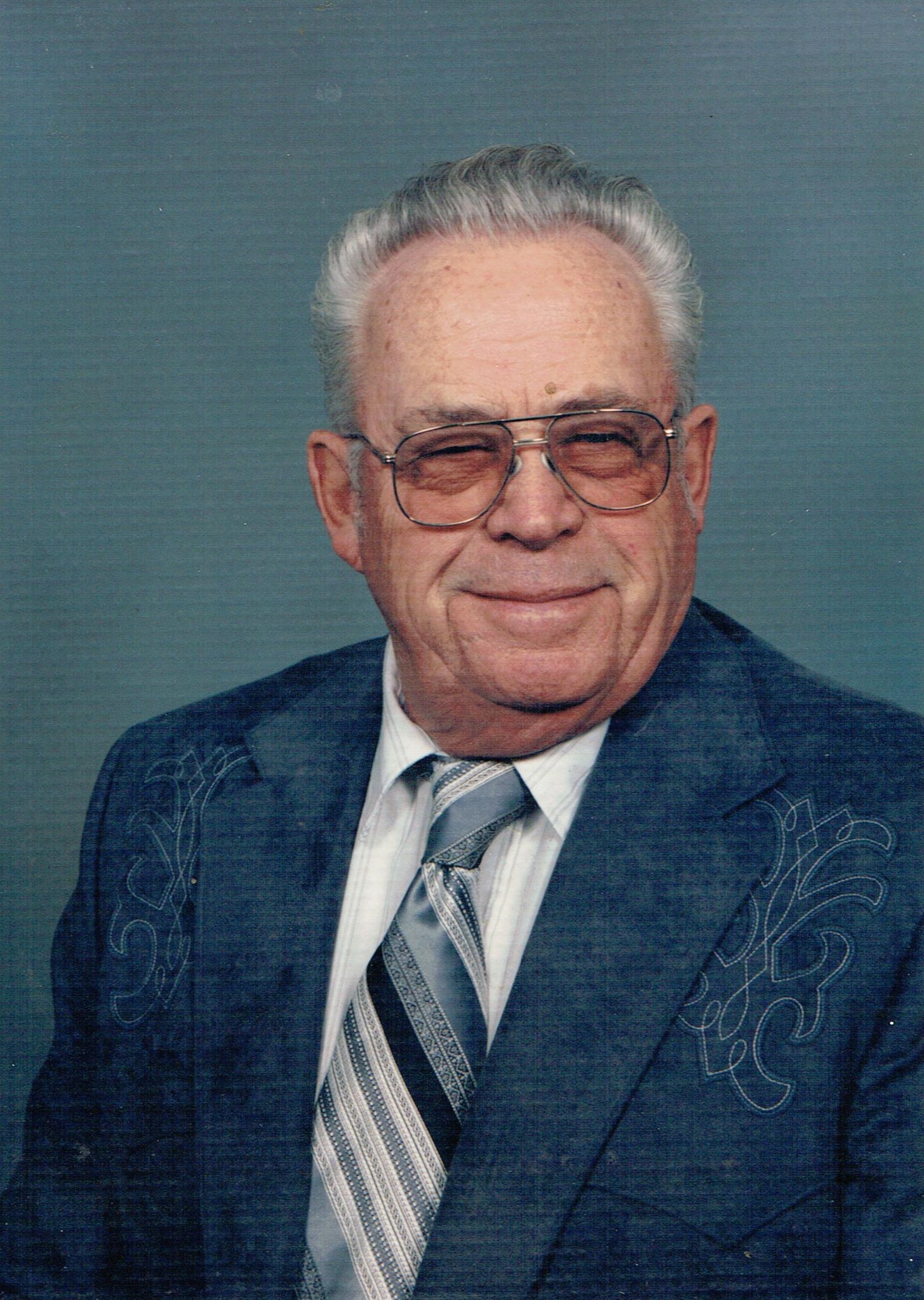 Anthony Stanley Osiecki - Print this obit
Anthony "Tony" Stanley Osiecki Sr. passed away January 7, 2019. He was born January 31,1925 in Robinsdale, MN to Peter and Mary Osieski. At the age of 7 years old, he moved to Weyerhaeuser, WI.
A World War II Veteran, he was drafted into the US Navy in December, 1943, and served aboard large tankers hauling fuel between the US and Cuba. He was stationed for a time at Treasure Island in California. He left the service as a Seaman First Class and returned to the family farm in Wisconsin before moving to Sioux Falls SD in 1949.
He married the love of his life Sally Bauer in 1950. They were married 68 years. In 1977 Tony and Sally moved to their farm in Hartford SD. "THE BIG O RANCH" He love to hunt, fish, travel and B.S after retirement with his buds
After he retired from John Morrell's after 35 years he traveled with Sally to Florida and Arizona in the Winter.
He was a Member of the Sioux Falls Moose Lodge, Humboldt American Legion and St. George's Catholic Church in Hartford SD. Tony was under home Hospice Care one year.
Tony is survived by his wife: Sally of Hartford SD: children: Monica (Bruce) Stockwell of Humboldt, SD, Anthony Osiecki Jr. of Mesa, Arizona, Rhonda (Bob) Graham of Sioux Falls, SD and Barb Osiecki of Sioux Falls, SD; 7 grandchildren:
Wade Stockwell of Parker, SD, Carmen (Paul) Sandman of Parker, SD, Matt (Nicole) Stockwell of Parker, SD, and Kevin Stockwell (Ashley Dysthe) of Parker, SD
Crystal Osiecki of Tempe, Arizona, Darrell Graham of Hartford, SD and John Graham Sr. of Sioux Falls, SD;12 great-grandchildren:Lexys, Noah and Emma Sandman, Tony III, Vivian and Shane Osiecki, John Jr. Graham of Sioux Falls,
Sadie and Shelby Stockwell of Parker SD, Owen, Lincoln and Sawyer Stockwell of Parker, SD. He was preceded in death by his Father and Mother, brothers: Joe, Walt, Frank, Edward and Ray, and great-great grandson D'Angelo.
Visitation will be Friday, January 11, 5:00 PM at St. George Catholic Church in Hartford, SD with a Scripture Vigil at 7:00 PM. Mass of Christian Burial will be Saturday, January 12, 10:30 AM at St. George Catholic Church in Hartford.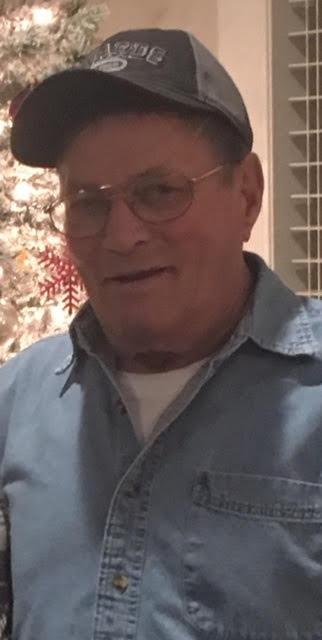 Harold Pete Jorgensen - Print this obit
Harold Pete Jorgensen was born on November 25, 1938 to Orvald and Eileen Jorgensen in Viborg, South Dakota. He died at his rural Lennox home on Monday, January 7th, 2019 at the age of 80 surrounded by his family.
Harold spent most of his working career in the trucking industry, retiring in 1996.
He enjoyed watching his grandsons race motorcycles at Saddleback Race Park, Renner, SD where he was known as "gramps" to many. Harold loved playing cards, especially pinochle, and in more recent years, Texas hold'em at the Only One Bar. Spending time with family or attending the grandchildren's sporting events were a priority for him.
Grateful for having shared his life are his wife of 62 years: Virginia; sons: Rod (Deb) Sioux Falls, Doug (Becky) Lennox, Joe (Ann) Lennox, Steven (Michele) Austin, Texas; brothers: Gene (Dixie) Sioux Falls, Lyle (LeAnne) Elk River, Minnesota, a sister: Ardis (and the late Eldon) Lunning, Centerville; 8 grandchildren: Adam (Rachel) Gilbert, AZ, Nick (Special Friend Tanja) Watertown, Tracie (Rob) Horrocks Sioux Falls, Tara Sioux Falls, Luke (Stephanie) Sioux Falls, Alex (Katrina) Harrisburg, Jena (Derek) Viborg, and Halee Austin, TX; 10 great-grandchildren: Dale, Davis, Drew, Cheyenne, Broedy, Austyn, Raelyn, Liam, Owen and another due late January. Harold was preceded in death by one son: Dale Alan Jorgensen and his parents, Orvald and Eileen Jorgensen. He will be missed.
Funeral Service will be Saturday, January 12, 1:30 PM at West Prairie Lutheran Church, Rural Lennox, SD.
All are invited to gather with family in the social hall for refreshments and fellowship following the service.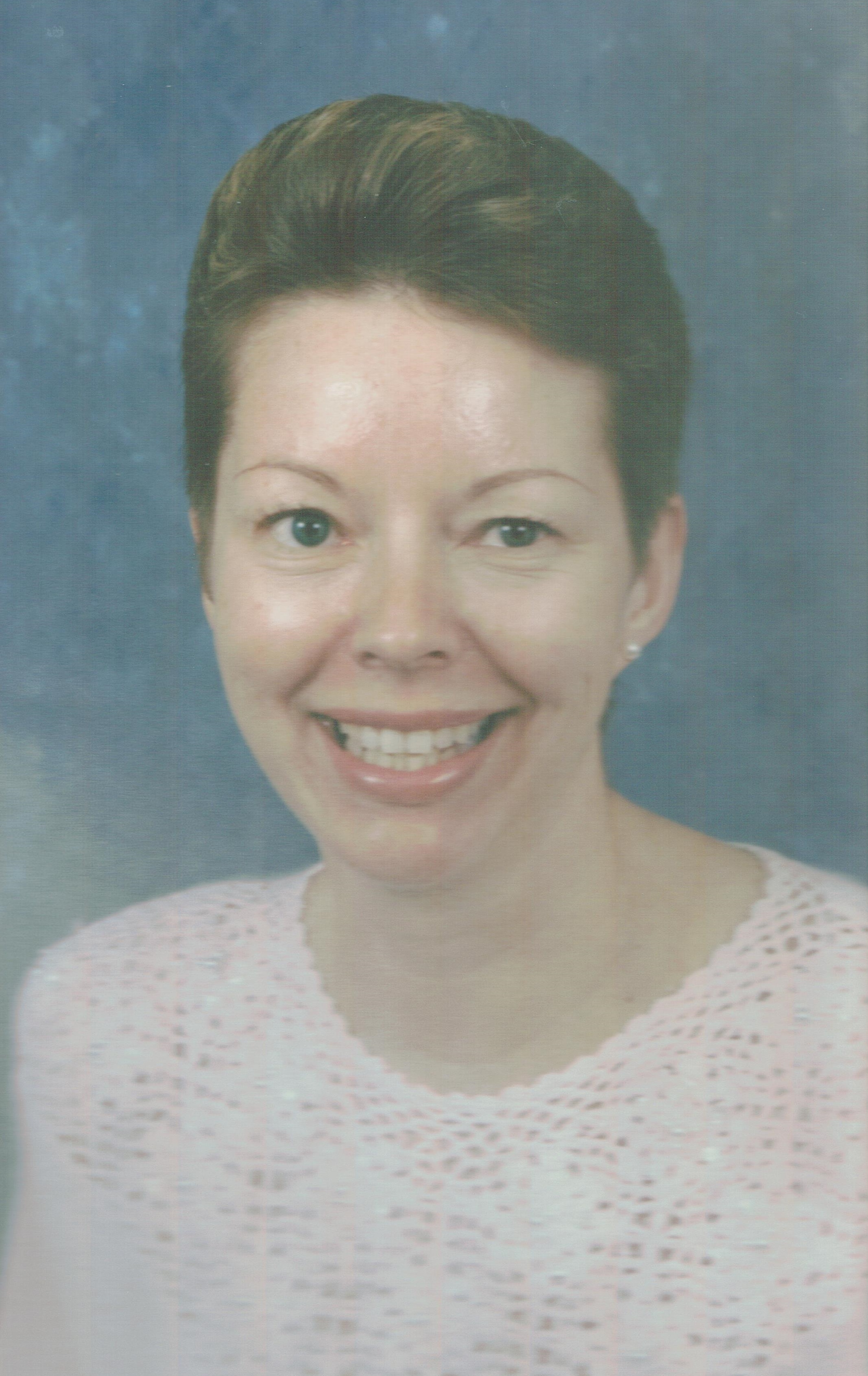 Rita Louise Raiter - Print this obit
Rita Louise Raiter, 71, passed away January 3, 2019 at Avera McKennan Hospital in Sioux Falls. Rita was born on January 10, 1947 to Edward and Agnes (Downing) Flemming in Watertown, SD.
She attended and graduated from Florence High School in Florence, SD. She moved to St. Paul, MN where she was united in marriage to Roger Raiter. Rita and Roger made their home in St. Paul until Rita moved to the Brandon area in 2010. Rita and Roger loved fast cars, and both enjoyed driving in drag car races in their younger years. Rita also had a love for flying and dreamed of one day getting a pilot's license.
Rita was a member of St. Katharine Drexel Parish in Sioux Falls and Blessed Sacrament in Florence, SD.
Rita is survived by a brother: James (Susan) Flemming; a niece: Shawna Flemming; nephews: Nathan, Kelly, Randy, Ryan, and Jesse Flemming; and close friend: Jaunita Flemming.
Visitation will be Monday, January 7 at 10:00 AM with a Memorial Mass of Christian Burial at 11:00 AM at St. Katharine Drexel Catholic Church.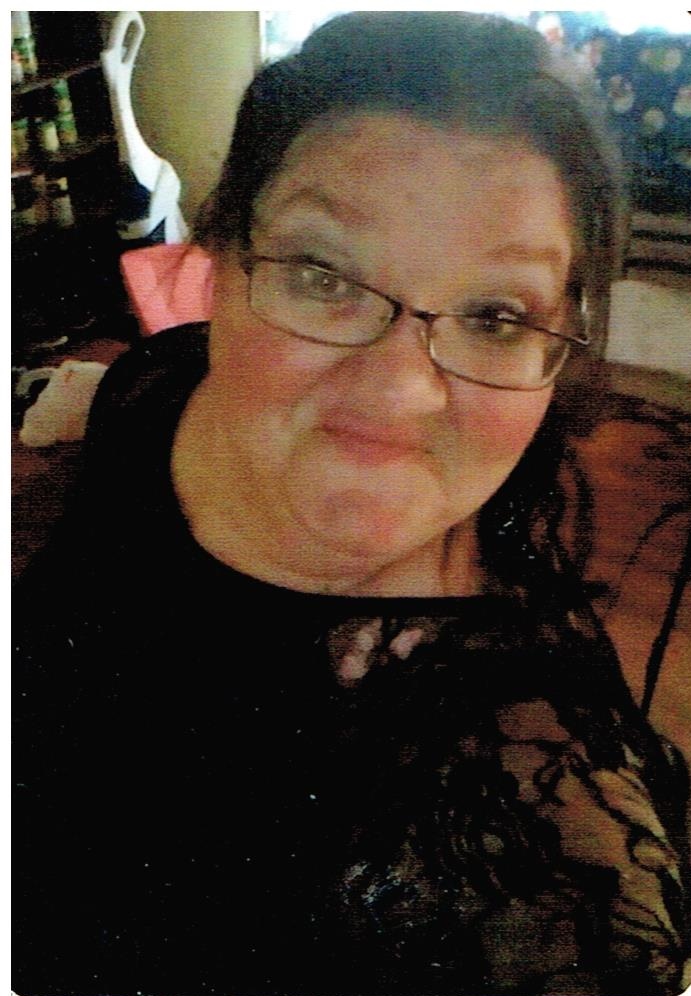 Glenda Raile - Print this obit
Glenda L. Raile, 39, passed away peacefully at the Dougherty Hospice House from a short but fierce battle with cancer. Glenda is the daughter of Marlene Davis and the late Glenn Davis.

Glenda was born on June 11, 1979 in Sioux Falls, SD. Glenda graduated from Washington high school and she then started working for Get N Go for about 15 years. After that, she worked for Kidz Academy for about the last 1 1/2 years before having to quit her job because of her health.

Glenda was very loved by many people and was a very beautiful soul. Glenda was united in marriage to Josh Raile in 2001. They were married for 15 years. Glenda really enjoyed spending time with her family and friends. Glenda also really loved music and family time. She loved to spend time with her nieces and nephews and great-nieces and nephews. Glenda truly loved working with the kids at Kidz Academy.

Glenda is survived by her mother: Marlene Davis, sisters: Cheryl Boyda, Dawn Johnson, Charlene Davis and Elaine Davis, all of Sioux Falls, her brother: Todd (Sarah) Davis of Balaton, MN; and brother-in-law: Dean Stoll. Glenda has 6 nieces and 6 nephews and a bunch of other family that she was very close to. Glenda was preceded in death by her father: Glenn Davis, her sisters: Sara Davis and Vicky Stoll; grandma: Delores Kracke; and brother-in-law: Daniel Boyda.

Visitation with family present will be Thursday January 3, from 1:00 PM - 4:00 PM at Barnett-Lewis Funeral Home.
Joseph Philip Wagner - Print this obit
Joseph Philip Wagner was born September 4, 1974 to William Peter Wagner and Virginia Anne Fischer in Sumpter SC. He moved around a lot as a child between Parkston, SD and Denver, CO. He then settled in Sioux Falls, SD at 19 where he met the love of his life. They spent 24 1/2 years together.
He was united in marriage to Denise Stirrat in 2016 and it was one of his happiest days. He enjoyed hunting, fishing, and laughing and joking around and spending time with his family.
He is survived by his wife: Denise; children: Mike (Jen) Stirrat, Angela (David) Marsh, Dylan (Kay) VanNoort and Amber (Matt) Thompson; his siblings: David (Janet), Anthony (Angela), Micheal (Becky) and Courtney (Steve); his dogs: Skipper and Sugar Pie. He has 8 grandchildren: Gracie, Isabell, Cameron, Jaydon, Tayven, Brookelynn Katie and Joseph; nieces and nephews: Devon, Emma, Kylie (Spencer and Maisley), Bailey, Blake, Andy, Joyce, Wesley and Wayne. Special friends: Ryan Rundell, Josh Heald, Kirby Peterson, Tom Peterson (Sammy). Rod Hebbert and Leroy Kyles, to name a few. He was preceded in death by his father: William Wagner, grandfather: Joseph Wagner; grandmother: Esther Wagner, and his brother: Cody Wagner.

Mass of Christian Burial will be Thursday, December 13th 11:00 with visitation beginning at 10 AM at Sacred Heart Catholic Church in Parkston, SD with luncheon to follow.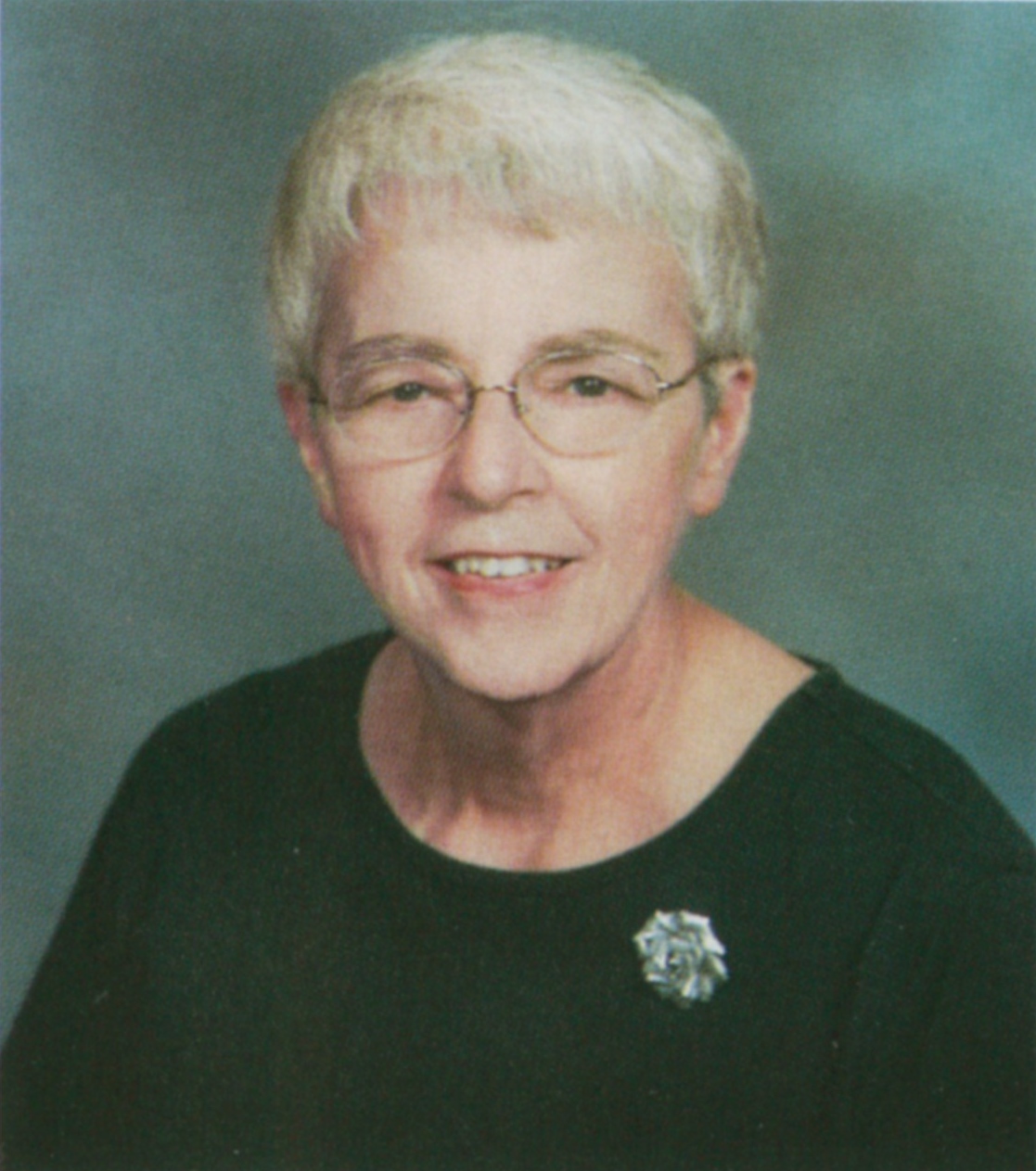 Katheryn "Kay" Myers - Print this obit
Katheryn "Kay" Myers went to meet her Lord on December 5, 2018. The staff at Southridge nursing home had been caring for her the last few years as she courageously endured the ravages of Alzheimer's disease.
Kay was born August 11, 1938 and educated in Yankton, SD. She also spent a year at St. Mary College in Notre Dame, IN. She returned to South Dakota and spent many years working for the phone company as well as caring for her mother who was suffering from Alzheimer's disease. After her mother's passing her father also began suffering from the same and Kay looked after him. While caring for her parents she became very involved in the state and national Alzheimer's Association. She wrote for their publications and spoke to groups about the disease and what caregivers needed to do to take care of themselves and their loved ones.
Kay left the phone company to work for Bishop Hoch and the Catholic Diocese. She then spent several years as office manager for the St. Joseph Cathedral Parish. It was in this capacity that she became close friends with and caretaker for Marguerite Kettler. She visited her daily, fixing supper and joining her in their mutual love of music. She became very close to Marguerite's family, especially her daughter Kathy and Marguerite's son, now Bishop Donald Kettler. She left the parish office and spent a short time working at Citibank when Bishop Dudley invited her to come back and serve as live-in manager of the new Cathedral Heights apartments. She worked there until she recognized that she, too, was developing symptoms of Alzheimer's and made arrangements to move into an assisted living facility.
Kay is survived by a nephew: Rob (Debbie) Myers of Cedar Park, TX. She was preceded in death by her parents: Ernie and Frances Myers; and two brothers: James and Robert Myers.
Visitation will be at Barnett-Lewis Funeral Home beginning at 5 PM Sunday, December 9. There will be a rosary recited by the Catholic Daughters at 6:30. Mass of Christian Burial will be held at the Cathedral of St. Joseph on Monday, December 10, 2018 beginning at 10 AM.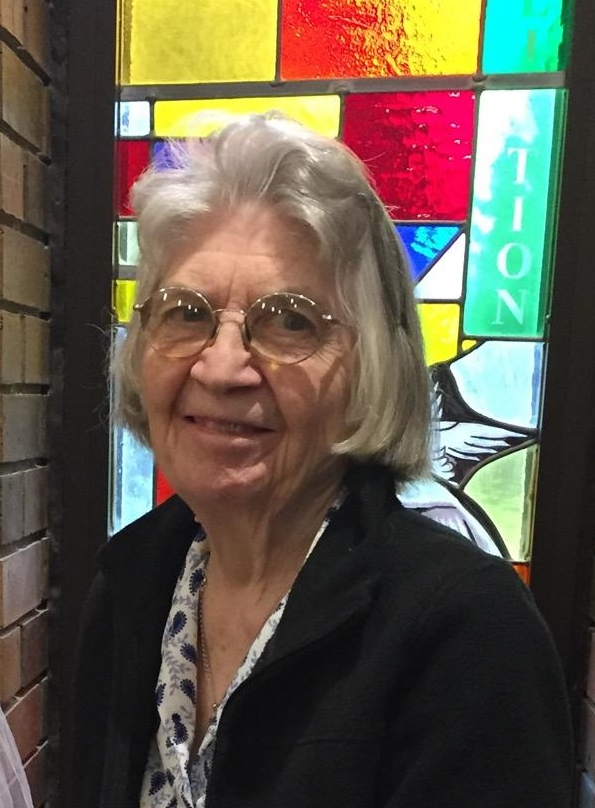 Caroline Anawski - Print this obit
Caroline Therese Anawski, 86, passed away on December 2, 2018 at Bethany Home.
Carol was born February 18, 1932 to Stephen and Frances Anawski in Sioux Falls, SD where she grew up and attended school. In Carol's younger years she worked briefly at John Morrell. From there, she was a caregiver to children and the elderly including her parents for many years. She was a faithful member of the original St. Therese Catholic Church. She was of Polish descent and enjoyed baking, gardening, dancing and spending time with family for birthdays and holidays.
Carol is survived by her brother and sister-in-law: Tom and Pat Anawski, with whom she had an especially close relationship with. She is also survived by their children: Mike, Susan (Jeff), Terri (Reed), Toni (Tim) and Todd (Amy); sister-in-law: Marlene Anawski and her children: Stefani, Mark (Kelli) and Tom; 8 great-nephews and 10 great-nieces. Carol is preceded in death by her parents Stephen and Frances Anawski and brother Stephen Anawski.
Visitation will be Thursday, December 6, 2018 at 5:00 PM with a Prayer Service at 7:00 PM at Barnett-Lewis Funeral Home. A private family burial will be held at a later date.