Click here to view Archived Services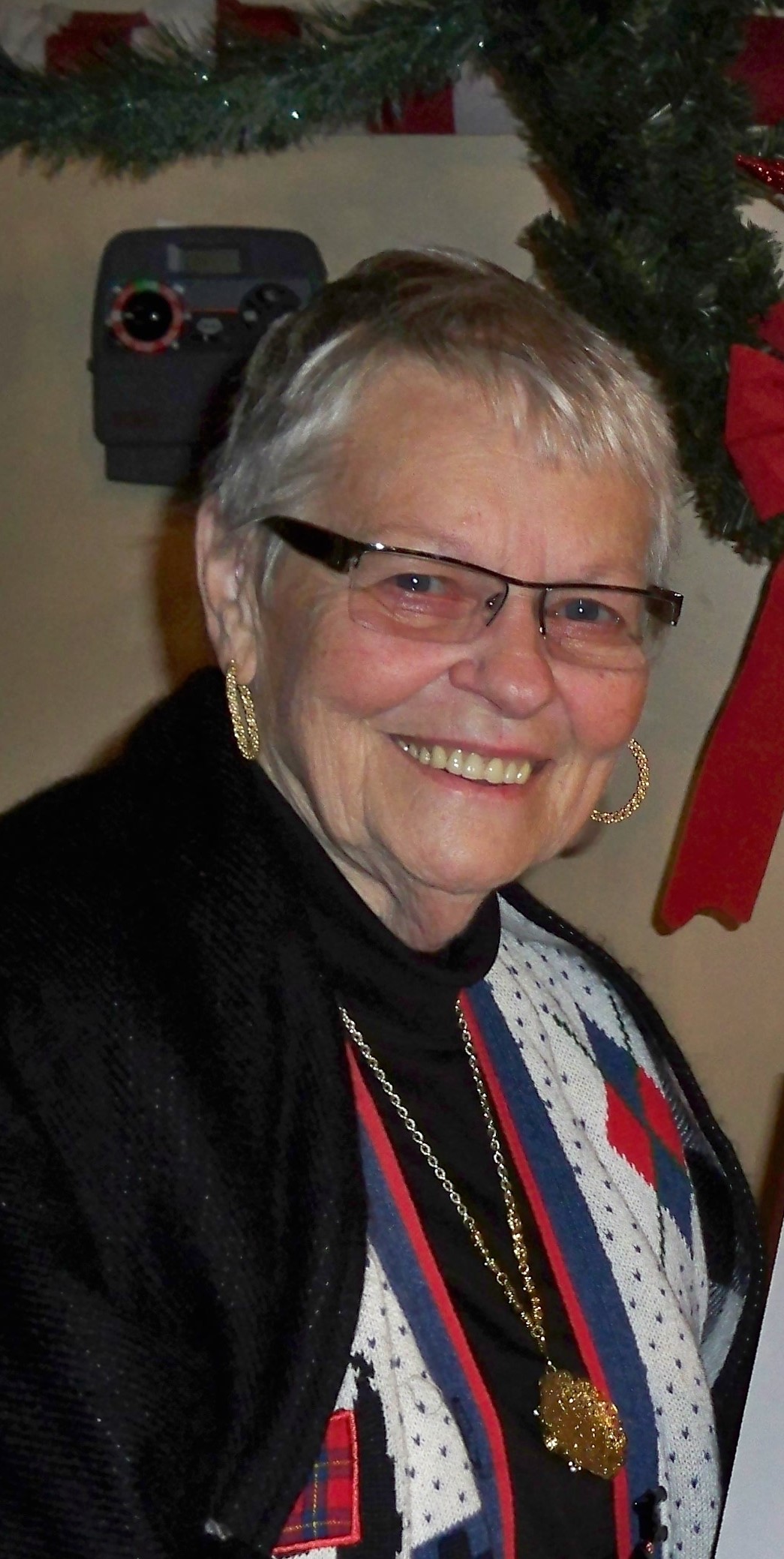 Bonita "Bonnie" Josephine Muhmel - Print this obit
 Bonita "Bonnie" Josephine Muhmel was born October 31, 1934 to John & Erie Dvorak in Kaylor, SD.  She married Lester Muhmel on June 5, 1952.  To this union were born six children: Barbara DeJong, New Bern, NC; Lester-Butch (Annie) Muhmel, Las Vegas, NV; David (Melinda) Muhmel, Valley Springs, SD; Phyllis (Van) Bursell, Sioux Falls, SD; Kim (Peggy) Muhmel, Crofton, NE; and Patty (Tim) Friesen, Sioux Falls, SD.
 
Bonnie started her career being an at home Mom.  All the kids friends were welcome and part of her family. Once the kids left home her & Lester ventured out exploring the countryside  taking on odd jobs as needed.  They then explored  the country by over the road trucking.  Retirement brought them to Custer, SD where they enjoyed the outdoor life of fishing & camping.  Bonnie had a love of creating things through sewing, painting and wood work.  After her and Lester retired they took their beautiful crafts to the shows all over the 4 state region.  After Lester's passing Bonnie moved back to Sioux Falls to be near her family.  The last few years she was at Helping Hands Assisted Living playing every game possible & sewing quilts for hospice.  One of the requirement when coming to visit Mom or bringing her back from an outing was to pickup a "mixed" cappuccino (and she always seemed to forget her money).
 
Bonnie passed away peacefully January 23, 2020 at Sanford USD Medical Center with her family by her side.  Left to rejoice in her life are her children and their spouses, 16 grandchildren, 25 great-grandchildren, nieces & nephews and a host of friends.
 Receiving her into heaven along side Jesus are her husband Lester, son Butch, parents John & Erie, sister Shirley and brother John.  Bonnie's delight centered around her faith, family and friends.
Visitation will be Tuesday, January 28, 5:00 PM at Barnett-Lewis Funeral Home with a Scripture Vigil at 6:30 PM. Burial will take place at the Black Hills National Cemetery.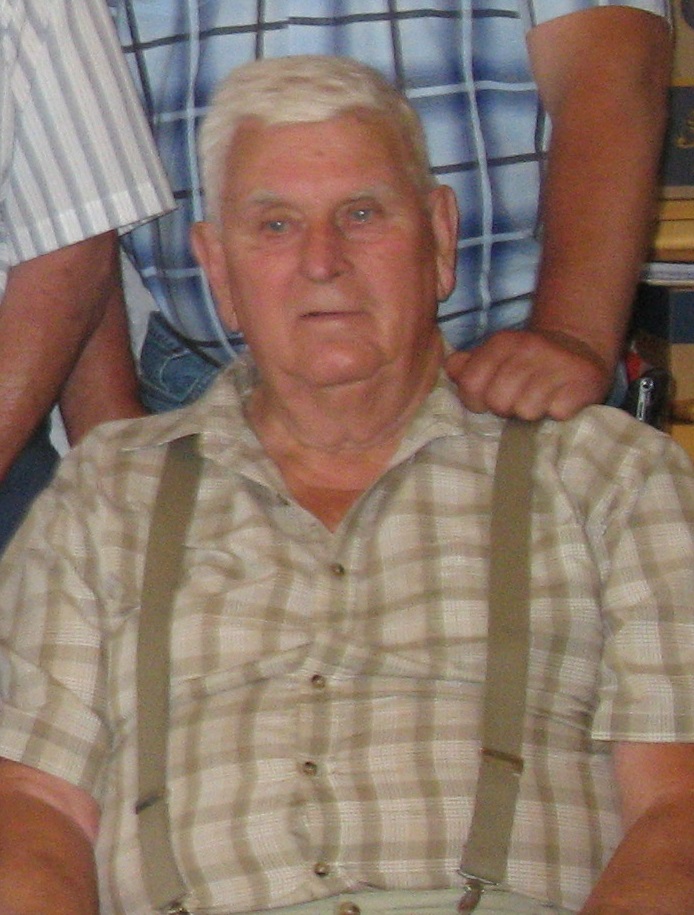 Jerome William Kapperman - Print this obit
Jerome W. Kapperman, son of Bernard and Helen (Beaner) Kapperman was born May 30, 1928 near Parker, SD and died Thursday, January 9, 2020, at Dougherty Hospice House at the age of 91. He grew up in Hartford, SD and graduated from St. Mary's High School in Salem in 1946. After high school, he joined the army as a truck driver and worked in the supply department. He was stationed in Germany during the time of the Korean War from November 1950 to November 1952. 
Jerome was united in marriage with Helen Haugen on July 16, 1956 at St. George Catholic Church in Hartford, SD. Jerome worked a variety of jobs including for the Milwaukee Railroad, Hormel Meat Company in Fort Dodge, IA, Lincoln Tavern in Sleepy Eye, MN, Kap's Tap in Sioux Falls, SD, and Pfeifer Auto in Madison, SD. He also owned Kapperman Construction in Luverne, MN.
Jerome was a member of Risen Savior Catholic Church in Brandon, American Legion in Hartford, Veterans of Foreign War (VFW) of Sioux Falls, and the Knights of Columbus in Montrose. Jerome enjoyed bowling, hunting, and fishing, watching high school sports (basketball and football were his favorites), spending time with his family and seeing his friends. 
Grateful for having shared his life are his loving wife: Helen; his: brothers and sisters: Maurice (Alice), Lola Keilstrup, Myron (Yoshi), Monica (Maynard) Hennings, Colleen McCann, Carolyn (Rob) Humphreys and Jim (Marva); and countless in-laws, nieces, nephews, cousins, and friends. Jerome and Helen were also honored to have 6 God Children: Jim Kapperman, Linda Hartman, Mark Hennings, Gary McCann, Patsy Kapperman-Trulson, and Maureen Hunhoff. He was preceded in death by his parents: Bernard and Helen Kapperman; his in-laws: Myron and Millie Haugen; his brother: Clarence Kapperman; his sister-in law: Margaret Kapperman; his brothers-in-law: Rob Keilstrup and Fred McCann; and his niece: Karen Fendrich.
Visitation will be Monday, January 13, 5:00 PM at Barnett-Lewis Funeral Home with a Scripture Vigil at 6:30 PM. Mass of Christian Burial will be Tuesday, January 14, 10:30 AM at Risen Savior Catholic Church in Brandon with lunch to follow. Burial will be at St. George Catholic Cemetery in Hartford.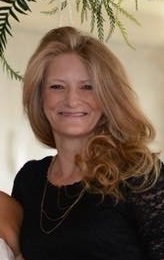 Kelly Jean Ode - Print this obit
On Friday, January 3, 2020, Kelly Johnson-Ode, a loving mother , grandmother and sister, passed away at the age of 54. Kelly was born on November 17, 1965 in Sioux Falls. She lovingly raised three beautiful children, a daughter Jolene, and two sons Joseph and Matthew and was a mom to many friends along the way.
Kelly had a passion for planting. She really was one with the earth. If it was something that was to grow she was the one that would bring it to life. She also loved to bird watch, and she combined her two favorite hobbies to create extraordinary art. Her planting of various trees and the most beautiful flowers and the biggest fruitful gardens were much admired by her family and friends. She started to notice that her family would come around more often around harvest time. She was probably the only woman in the entire state of South Dakota who could grow the juiciest peaches you could ever sink your teeth into. She would help Jolene with her spring planting on Mother's Day.
She was an avid music lover and her morning jam sessions, which may or may not have woken the neighbors, was enough to get you in the spirit of jamming out with the loudest " WooHoo".
She was known for her charm, her infectious smile, and her kind and compassionate spirit. She was one of Gods greatest gifts to all of us who knew and loved her. She had 5 grandchildren whom she adored and always let know that they were the most precious little people on this earth. In addition to her love of everything beautiful, she cherished her "dumb doggith" who we all know as DD. She found much peace while they would take walks together.
Her son, Joseph recently got her in to exercising and once she got going she would not stop. It was kind of their thing to keep each other motivated as he loves to physically train she wanted to prove to him how strong she truly was.
She felt like the coolest kid on the block when she hopped in her car and drove cross-country with DD to visit her little sister Karrie on a road trip to Eugene, Oregon. She got to take in the fresh air and become one with nature as she saw the west. She even went kayaking and whitewater rafting.
Kelly was a stubborn little turkey and when she got an idea in her head there was no changing her mind Especially when she knew that she was the expert like in gardening. Her famous family dish was pork cutlets and mushroom dinner, a meal that her own daughter has with her family quite frequently. If you knew Kelly, you knew she loved all things and she will be greatly missed by all who loved her.
Kelly is survived by her two children: Jolene (Jaime) Vasquez of Sioux City IA, Joseph (Michelle) Henry, of Sioux Falls SD; sisters: Kim Johnson-Krueger of Sioux Falls SD and Karrie Johnson of Eugene Oregon; brothers: Aaron Johnson of Rapid City SD and Justin Johnson of Sioux Falls SD, and her grandchildren: Ariyanna, Cruz, and Liliana Vasquez of Sioux City Ia, and Kennith and Kadence Rolfson of Sioux Falls SD. She was preceded in death by her mother, Jeanie, father, Glenn, her beautiful son, Matthew and her husband Bruce
A visitation service will be available to friends with family present at Barnett- Lewis Funeral Home on Thursday, January 9, 2020 at 5pm with Family led Rosary at 6:30pm with a funeral service to be held on Friday January 10, 2020 at the Barnett-Lewis Funeral Home at 10:30am. Flowers or cards may be sent to 2201 Bryan St Sioux City, IA 51109.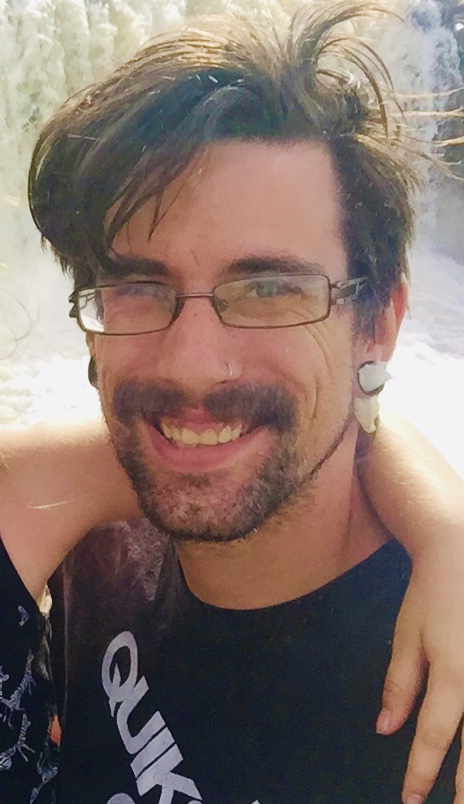 Joshua Thomas Windsor - Print this obit
Joshua Thomas, 30, passed away December 31 as the result of an auto accident. He was born on May 9, 1989 in Miami, Florida to Thomas and Lynette (D'Angelo) Windsor.
Josh was currently working at Rosenbauer Fire Truck Manufacturing.
He was an incredible father and loving husband. Josh always had a way of making people laugh. He will always be remembered as the guy with the stache, who loved his family, Alkaline Trio, and Packers football. 
Josh is survived by his wife: Cara Jo; daughter: Shaylah Riley Windsor 8; and his son: Trenton Michael Windsor 8 months. 
Visitation with family present will be Thursday, January 2, 5:00 PM at Barnett-Lewis Funeral Home with a time of sharing at 7:00 PM.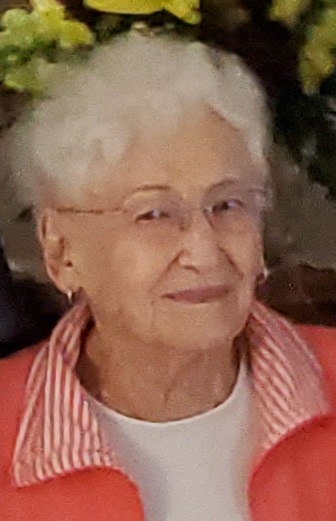 Dorothy L. Sullivan - Print this obit
 Dorothy Lorene Sullivan, 95, of Aberdeen, formerly of Sioux Falls, died December 24that Sanford Aberdeen Hospital. She was born on July 17th,1924 to John Bentley Kidwell and Lula (Adams) Kidwell in Ada, Oklahoma. After finishing 8thgrade, she left school to care for her siblings and her mother who was ill. With the depression at its height, she also worked with her father in the fields picking cotton and hoeing corn rows to help feed the family. She moved to Salina, Kansas in 1943 and worked at the PX for the US Army at Camp Phillips. There she met her husband Joseph "Joe" J. Sullivan. They married in September 1st1943. He had been in a motorcycle accident while on duty and they were married at the hospital chapel.  After the ceremony, Joe continued his recovery at the hospital. After Joe was discharged, they moved to the family farm at Kimball, SD. In 1946, they moved to Aberdeen, SD. There, Dorothy maintained the home and raised their family. In 1969 she and her husband moved to Sioux Falls. She worked for the Argus Leader from 1977 to 1981.  
Dorothy was a den mother, active in the PTA, and a Catholic Daughter at Sacred Heart Parish in Aberdeen. Growing up during the depression developed in her a need for creativity. She was a self-taught seamstress creating dresses and coats for Kathie from her own dresses and also doing upholstery and drapery. She was an excellent cook and could make a good meal on the spur of the moment with whatever was available. Dorothy loved to share her recipe (philosophy) for stone soup. She enjoyed time with her older neighbors often cutting and styling their hair. She loved going to dances with Joe to polka and waltz. Dorothy excelled at the Jitterbug. Most of all she loved time spent with family especially at the holidays and loved to decorate for each of those holidays. On Halloween, she wanted to be part of the action. She would dress as an old lady, white- faced with a scarf and gloves to hand out candy in her dark and spooky porch. At Christmas, she would create snowman families for her family and friends. Hours were spent making each snowman unique in some way. Her fireplace would be hung with stockings – all fourteen, plus one for Snoopy the Dog. She made Christmas in Sioux Falls on Prairie Avenue a beautiful of Wonderland for her family.    
In 2014 Dorothy made the decision to permanently move to Aberdeen, SD to reside with her daughter Kathie and her husband, Lee. She enjoyed her daily activity of viewing the birds, squirrels, deer and rabbits. She had a special bond with her lap kitty, Whiskers.
She is survived by sons: John (Regenia) Sullivan of Sioux Falls, SD, and Thomas (Cathy) Sullivan of Tacoma, WA, a daughter: Katharine (Lee) Volk of Aberdeen; son-in-law: Keith Schwarting of Harrisburg, SD; grandchildren: Devra, Paul, Billy Sullivan, Jennifer Ohare, Jason Volk and Jaime Arbogast; thirteen great-grandchildren; and 3 step great grandchildren; a sister: Louise Montgomery of Calvin Oklahoma; and many nieces and nephews. She was preceded in death by her husband Joe, son William, daughter Linda, brother JC Kidwell, sister Margret Rempschner. 
Visitation will be Saturday, December 28, 10:00 AM at the Cathedral of St. Joseph with a Mass of Christian Burial at 10:30 AM. Burial will follow at St. Michael Cemetery.A luncheon will be served at Barnett-Lewis Funeral Home.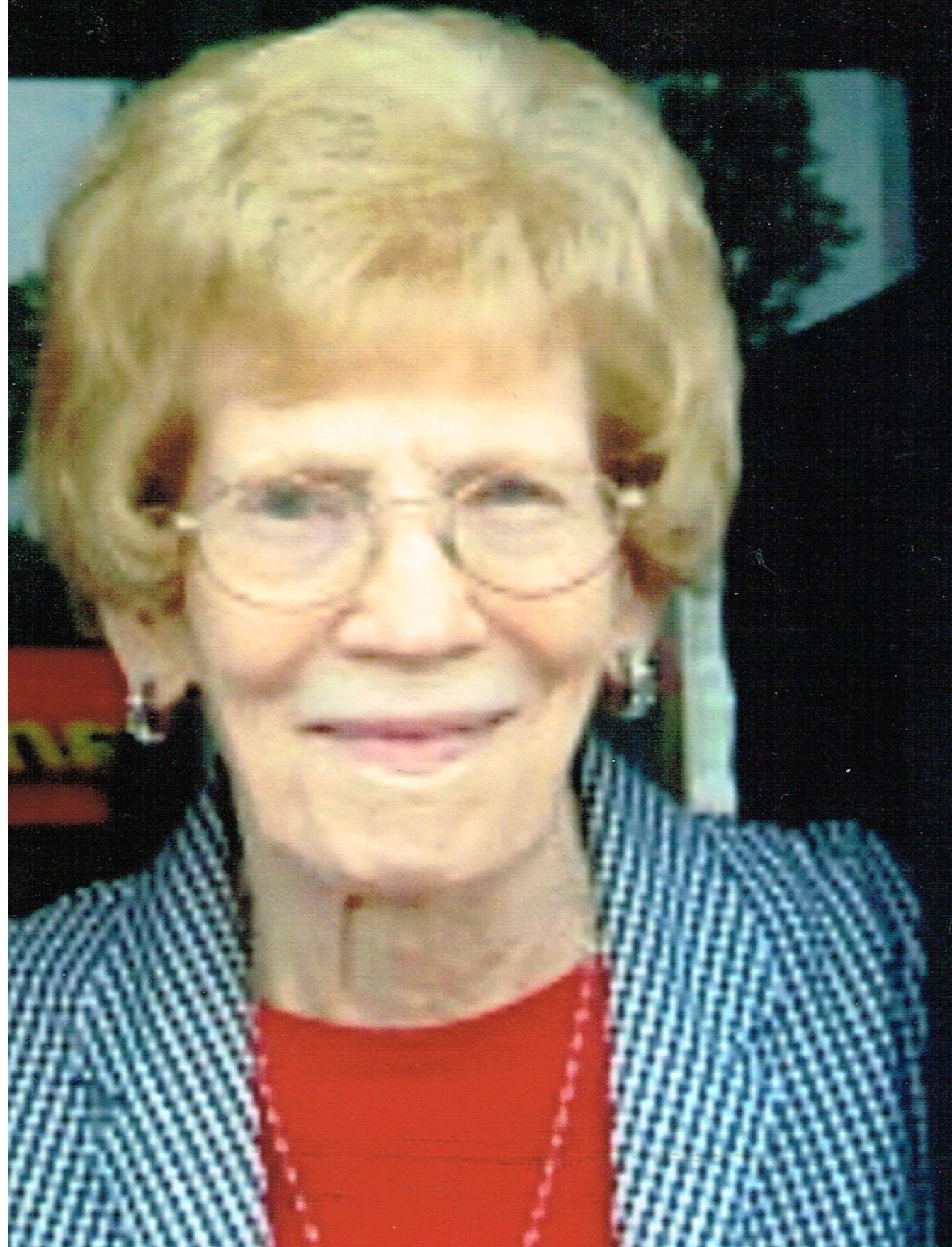 Jeanne Anne Schrader - Print this obit
Jeanne Anne (Foley) Schrader, 94, passed away December 22, 2019 at The Inn On Westport in Sioux Falls. She was born along with her twin sister, Mary Beth (Foley) Floe on February 24, 1925 to Walter and Mary (Squires) Foley in Madison, South Dakota. They were the first set of twins born at the Madison Hospital.
Jeanne attended school in Madison. Upon graduating from high school, Jeanne Anne and Mary Beth went to Presentation College in Aberdeen graduating with nursing degrees. Jeanne worked as an RN for 44 years.
Jeanne was united in marriage to Alvie Schrader in 1948. Their first child to arrive was Kathleen "Kay" in 1949 and Gary followed in 1953.
Jeanne is survived by her son: Gary (Michelle), San Pablo, CA; sister: Collette (Foley) Hofer, Tacoma, WA; son-in-law: Rick Standing, Sioux Falls, SD; grandson: Aaron; 2 great-grandchildren: Griffin and Jagger, Sioux Falls, SD; and many nieces and nephews. She was preceded in death by her parents; her husband; a sister: Mary Beth; 2 brothers: Clifford and Francis; and her beloved daughter: Kathleen "Kay" Standing. In lieu of flowers, donations may be directed to the South Dakota School for the Deaf or the South Dakota School for the Blind.
Visitation will be Friday, December 27, 5:00 PM at Barnett-Lewis Funeral Home with a Scripture Vigil at 7:00 PM followed by the Rosary. Mass of Christian Burial will be Saturday, December 28, 10:00 AM at Christ the King Catholic Church.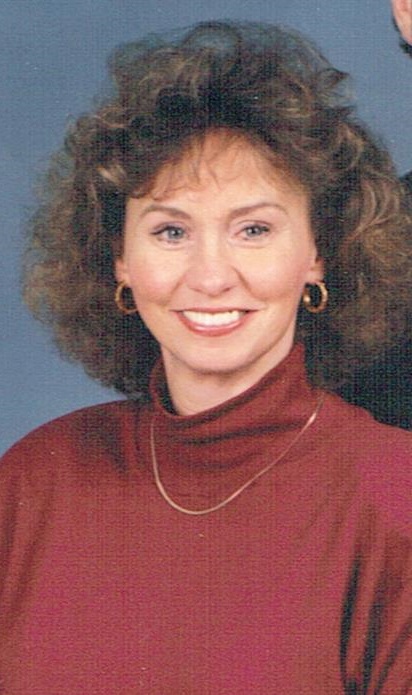 Patricia Lee Seiner - Print this obit
Patricia Lee (Cavanaugh) Seiner was born on March 6, 1948, in Storm Lake, Iowa, to Dale and Joyce (Glowczewsky) Cavanaugh. The third child of five Cavanaugh kids, Pat grew up on the farm befriending all kinds of animals. She was known for her patient and sweet demeanor, her ability to make anyone she encountered feel understood and valued, and her love for the Lord.
Graduating from Storm Lake St. Mary's with the Class of 1966, Pat was well-liked by all. She went on to college at Mount Marty in Yankton, South Dakota, where she obtained her degree in 1970. A born caretaker, Pat went on to enjoy a career in nursing that never felt like a job to her. She truly loved working at Ophthalmology Limited, where she befriended doctors and patients alike.
Pat married Dennis Seiner in 1994 and assisted Denny in raising five children. Denny and Pat recently celebrated 25 years of marriage. Pat was a devout Catholic all her life and an example of Christian love to all who knew her. She really enjoyed Bible Studies. Her favorite Bible verse was Isaiah 40:11; "He tends his flock like a shepherd. He gathers the lambs in his arms and carries them close to his heart." Pat often shared this verse with others during difficult times.
Despite her medical concerns, Pat brought joy to her family and friends. Pat left this world a better place. On December 15, 2019, she returned home to her Lord where heaven is more alive now with her presence.
Left to cherish her memory are her loving and devoted husband: Denny; children: Ellie (Chad) Roza, John (Cynthia) Seiner, Mike Seiner, Anna (Drew) Geraets, and Rachael (Jay) VanDerWerff; 10 beautiful grandchildren; siblings: Nancy Bittner, Jan Logan, Tim (Peg) Cavanaugh, and Julie (Steve) Hofmeyer; and many nieces and nephews. God Bless and keep Patricia Lee Cavanaugh Seiner. May she walk forever in the sunshine she spread. In lieu of flowers, consider donating to The Banquet or charity of your choice.
Visitation will be Thursday, December 19, 5:00 PM at St. Katharine Drexel Catholic Church with a Scripture Vigil at 7:00 PM. Mass of Christian Burial will be Friday, December 20, 10:00 AM at St. Katharine Drexel Catholic Church.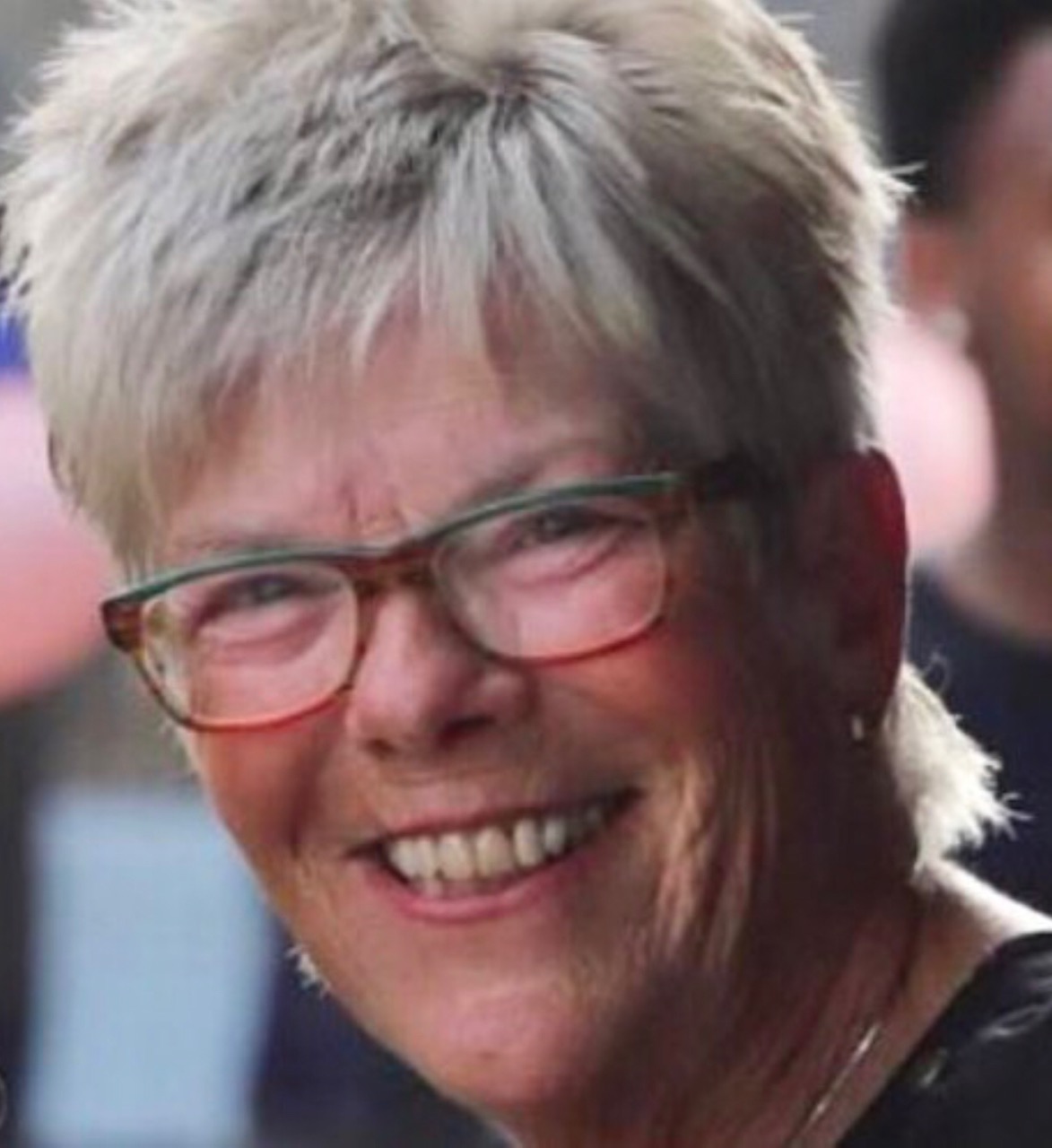 Connie Roberts - Print this obit
Constance "Connie" Joanne (Hanlon) Roberts passed away unexpectedly on December 1, 2019 in Naples, Florida. She was born July 11, 1948 to James and Beverly (Pedersen) Hanlon in Sioux Falls, South Dakota. Her family moved to Sioux City, Iowa where she attended Blessed Sacrament Elementary School and graduated from Bishop Heelan Catholic High School in 1966.
After graduation, Connie attended the University of South Dakota where she followed in her mother's footsteps as a member of Kappa Alpha Theta sorority. It was here at USD where she met the love of her life, Jim Roberts, across a booth at the Varsity Pub. It was love at first sight and after eight months of dating they were engaged. They were united in marriage on July 27, 1968 at Blessed Sacrament Church in Sioux City, Iowa.
In early 1971, Jim went on active duty with the United States Army in Georgia. While Jim was in officer training there, they welcomed their first daughter, Lisa. In the fall of 1971, they were stationed in Berlin, Germany for three years. It was there they welcomed their first son, Brian and met their dear lifelong friends, Mike and Mary McGuinn. Following a one year assignment in Texas, they completed their family welcoming twins, Kevin and Katie. Upon discharge from the Army, they made their home in Minneapolis before moving to Sioux Falls, SD permanently in 1979.
Connie went on to become a strong advocate for deaf and hard of hearing children in both her personal and professional life upon learning that her youngest daughter, Katie, was deaf. She returned to complete her bachelor's degree in special education by commuting to USD while raising their four children. Connie enjoyed working as an Outreach Consultant for the South Dakota School for the Deaf for 13 years where she cherished her time working with families. During these years, Connie was very passionate about the needs of deaf and hard of hearing children and was active in many organizations including being involved with the founding of the South Dakota Parent Connection organization and serving on the national board of directors for the American Society of Deaf Children. For several years, Connie traveled across the United States and was the keynote speaker at many local and national association meetings. 
During her time in Sioux Falls, Connie was active in her church as well as many other organizations. She was a founding member of St Michael Parish and she and Jim were inaugural little parish leader members. Another passion of hers was watching her sons grow up playing hockey. During this time, she became very involved in the Sioux Falls Youth Hockey Association and served on many committees including one term as the president of the association.
Connie was well known for her artistic talents and would tackle any new endeavor that caught her eye including oil painting, reupholstering furniture, china painting, water color painting, calligraphy, ceramics, stained glass, mosaics, making calendars and purses, creating artistic magnets, sewing Halloween costumes for the grandkids, and embroidering very special Christmas stockings for each of her eleven grandchildren. She was happy when she was creating. She worked for several years for Sioux Falls Stained Glass and in her later years loved creating displays for the downtown boutique, Sticks and Steel. One of her greatest joys was working on custom stained glass and mosaic projects for numerous individuals and businesses. She also loved reading, watching crime shows, doing crossword puzzles, playing "Words with Friends", Mahjong and cards.
Connie's greatest love and joy was her family. She treasured the time spent with them and created so many special memories that will be cherished forever. Time with her grandchildren was precious. She was their number one fan on the bench whether it be watching football, hockey, lacrosse, softball, soccer, basketball, volleyball games or swim meets. She was the loudest cheerleader and always had favorite snacks ready for them after the game. She loved getting nails done together at the salon, grabbing coffee, watching a "Law and Order" marathon on the couch, doing SnapChat filters, giving backrubs, and making memories together in 1:1 "special nights". Perhaps some of her fondest memories were of her and Jim taking each grandchild on their own special trip the year they turned 10; which included trips to Seattle, Kansas City, New York City, Los Angeles, San Diego, Miami and Orlando. Although Connie will be missed on the upcoming trips for the four younger grandchildren, we know she will be there in spirit and love. She was the one who taught her grandchildren to climb down steps as toddlers and to swim at a young age in her backyard pool. She loved her grandchildren deeply and they were such a source of pride and joy in her life. Connie was blessed with amazing siblings and in-laws and enjoyed many special memories including nights with her brothers at the Thirsty Duck, "robe weekends" with her sister-in-law and brother-in-law, countless Hanlon Family reunions, the family tradition of "Horses Ass Award" ceremonies, annual "sisters weekends", and many gatherings with nieces and nephews. Anyone who knew Connie, knew she was the "life of the party" who loved to laugh, to dance, to raise a glass of wine and be the last one to leave.
Upon Jim's retirement in 2014, Connie and Jim spent their winter months in Naples, Florida where they reunited with their lifelong friends and enjoyed the companionship of many new ones. They enjoyed their days golfing, dancing, spending time with friends going out to dinner, spending quiet time together reading and enjoying a glass of wine during sunsets on the beach. Although this time was cut far too short, it was some of their richest years together. Connie and Jim loved traveling and enjoyed many trips and cruises together with friends and family including many years of chasing their granddaughters playing softball across the country with the South Dakota Renegades, a very special group of people.
Grateful for having shared her life is her husband of 51 years: Jim, Sioux Falls; daughter: Lisa (Phil) Loving, Sioux Falls; sons: Brian (Shawna) Roberts, Corning, IA, Kevin (Hallie) Roberts, Victoria, MN; and daughter: Katie (Kris) Hopkins Roberts, Seattle, WA; grandchildren: Hannah, Chloe, Sadie and Jesse Loving, Duncan, Jacob, Brody, Tyler, Madyson and Isabella Roberts, and Fitzgerald Hopkins Roberts; siblings: Julie (Larry) Armiger, Omaha, NE; Mike Hanlon, Sioux Falls, Mary (Tommy) Thompson, LeMars, IA, Pat (Rhonda) Hanlon, Sioux Falls, Tom (Lisa) Hanlon, Sioux Falls; Kevin (Tracy) Hanlon, Sioux Falls and Betsy (Jeff) McIntyre, Sioux Falls; her in-laws: Kay (Kerry) Kasulka, Sioux Falls; Diane (Bill) Tschetter, Rapid City, SD; and Tom (Linda) Roberts, Sioux Falls; special friends: Mike and Mary McGuinn, Naples, FL; and numerous nephews and nieces. Connie is preceded in death by her parents, Jim and Bev Hanlon; her in-laws: Ken Roberts and Irv and Dorothy (Roberts) Engelbrecht; brother-in-law: Lyle Magorien; and nephew: Jimmy Magorien.
The family requests in lieu of flowers, donations may be made to the Hanlon Family Memorial Scholarship fund created in her parents honor at the Bishop O'Gorman Catholic Schools Foundation www.ogknights.org/giving/bishop-og-foundation
Visitation will be Monday, December 9, 5:00 PM at St. Michael Catholic Church with a scripture vigil at 6:30 PM. Mass of Christian Burial will be Tuesday, December 10, 10:00 AM at St. Michael Catholic Church.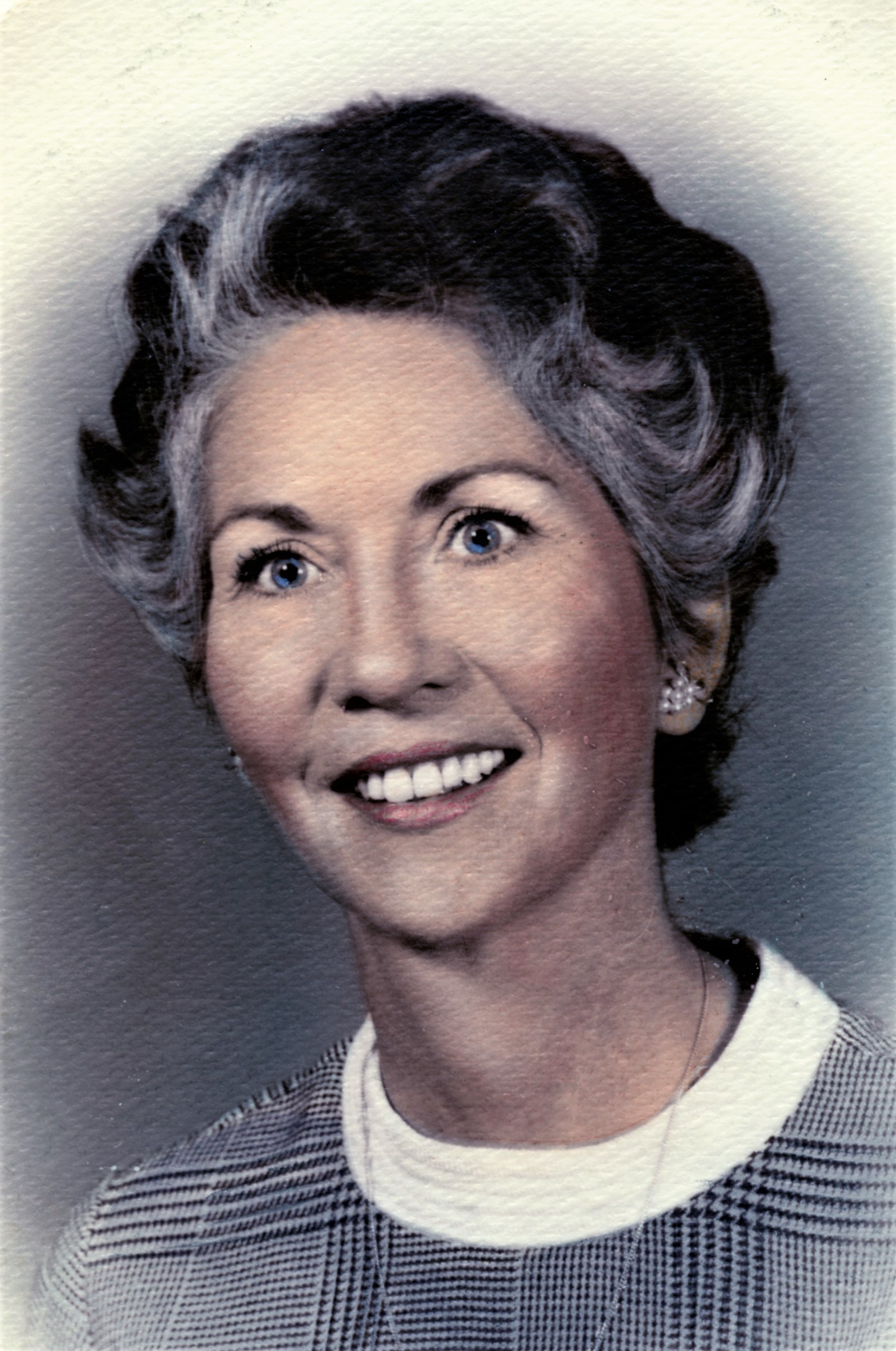 Margaret "Marnee" Cogley Bell - Print this obit
Margaret "Marnee" Cogley Bell passed away peacefully at Vienna Village in Pfafftown, NC on December 2, 2019. She was born December 19, 1924 to John M. and Grace G. Cogley in Sioux Falls, SD.

Marnee enjoyed playing the piano and organ. Her family and friends loved her many "concerts" throughout the years. A romantic at heart, she played mostly love songs. She also enjoyed ballet and dance. Her father sold insurance but passed away tragically when she was 11 years old. After his passing, her mother became a U.S. Marshall, transporting female prisoners.

At St. Mary's High School, Marnee met John H. Bell, who was the school's football star and several years later they married. Soon after she stayed home to raise their two children. They bred and raised German Shepherds when the children were young and owned many dogs the rest of their lives. She enjoyed volunteering as a "candy-striper" at hospitals for many years. During John's military career, the family lived in FL, CA, New Orleans, IL, PA and VA. When he retired, they moved to a farm in Bohannon, VA. She enjoyed the early mornings sitting on the back porch watching the boats as she drank her first coffee of the day. They were members of St. Francis de Sales Church in Mathews, VA. Marnee felt that the days of raising puppies prepared her for raising calves, sheep, goats, and horses at the farm. She was an active member of a bridge club, a "stitch" group, the Women's Club and the DAR. She was a talented "garnisher", making everything lovely. She also worked election sites and served as the secretary for the local volunteer rescue squad. A very creative and talented "stitcher", she knit, did needlepoint, counted cross-stitch and stencil. She was a beloved and fun wife, mother/in-law, Nanu and friend!
In addition to her parents, she was preceded in death by her beloved husband John of 72 years; her daughter Barbara Ann Bell and sister Katherine C. Christenson.

Marnee is survived by her son: John H. Bell (Ann); two grandchildren: Audrey B. Smith (Brian) and David N. Bell (Jessica); and eight great-grandchildren: Hannah Smith, Sarah Beth Smith, Jacob Smith, Caleb Smith, Lillie Bell, "AJ" Bell, Harper Bell and Emerson Bell; and two nieces: Catherine Telarico and Mary Christenson.
A very special thanks to the owners, administrators, and staff at Vienna Village for their compassionate and excellent care for Marnee.

A graveside service will be held Monday, December 9th at 10:00 a.m. at St. Michael's Cemetery Chapel, 3001 N. Cliff Avenue, Sioux Falls, SD 57104.
In lieu of flowers, memorials may be made to St. Joseph Indian School, 1301 North Main Street, Chamberlain, SD 57325 or to a charity of your choice.
Online condolences may be sent to www.barnett-lewis.com or www.salemfh.com.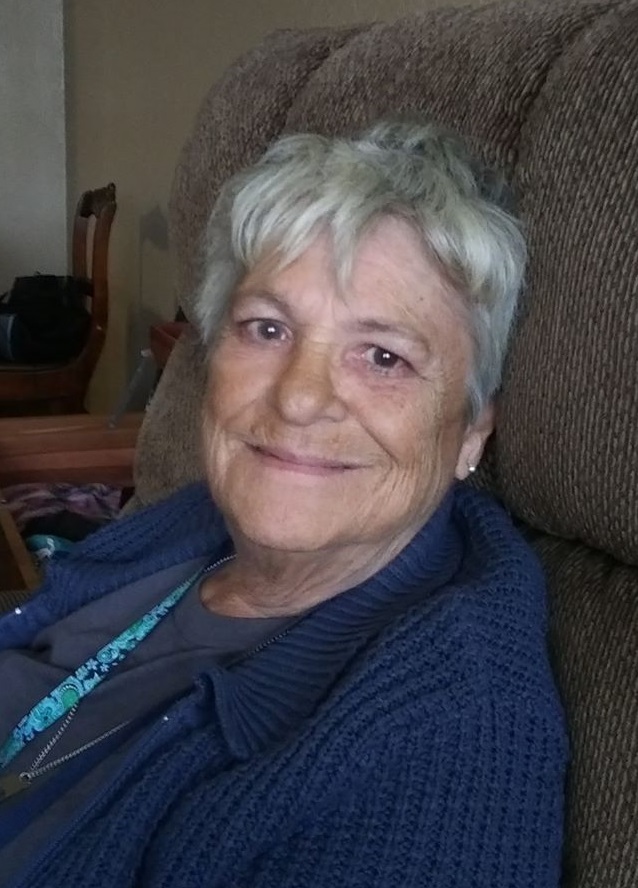 Colleen Wollmann - Print this obit
Colleen Wollmann of Sioux Falls, SD passed away on December 2nd, 2019 at Sanford Hospital in Sioux Falls, SD after a short battle with cancer. She was 68.
Colleen was born on October 5th, 1951 in Sioux Falls, SD to Thomas and Irene (Divney) Wheeler. She attended grade school in Sioux Falls, graduating from Lincoln High School in 1970.  She held various jobs ultimately needing to retire early due to health reasons. She was most proud of her time at Sioux Valley Hospital early in her life. 
Grateful for sharing her life is her son: Christopher Wollmann and his wife Delorez of Sioux Falls SD; her grandchildren: Faith Wollmann, Chloe Wollmann, and Ethan Wollmann; along with her nieces, nephews and very special friend and soulmate Gerald Centra. Colleen is preceded in death by her parents: Thomas and Irene Wheeler; daughter: Suzanne Wollmann; son: Joseph Wollmann; sister: Mary LaBatte; and nephew: Carl Sullivan.
Visitation will be Friday, December 6, 5:00 PM – 8:00 PM with family present at Barnett-Lewis Funeral Home. A Funeral Service will be Saturday, December 7, 10:00 AM at Barnett-Lewis Funeral Home.