Click here to view Archived Services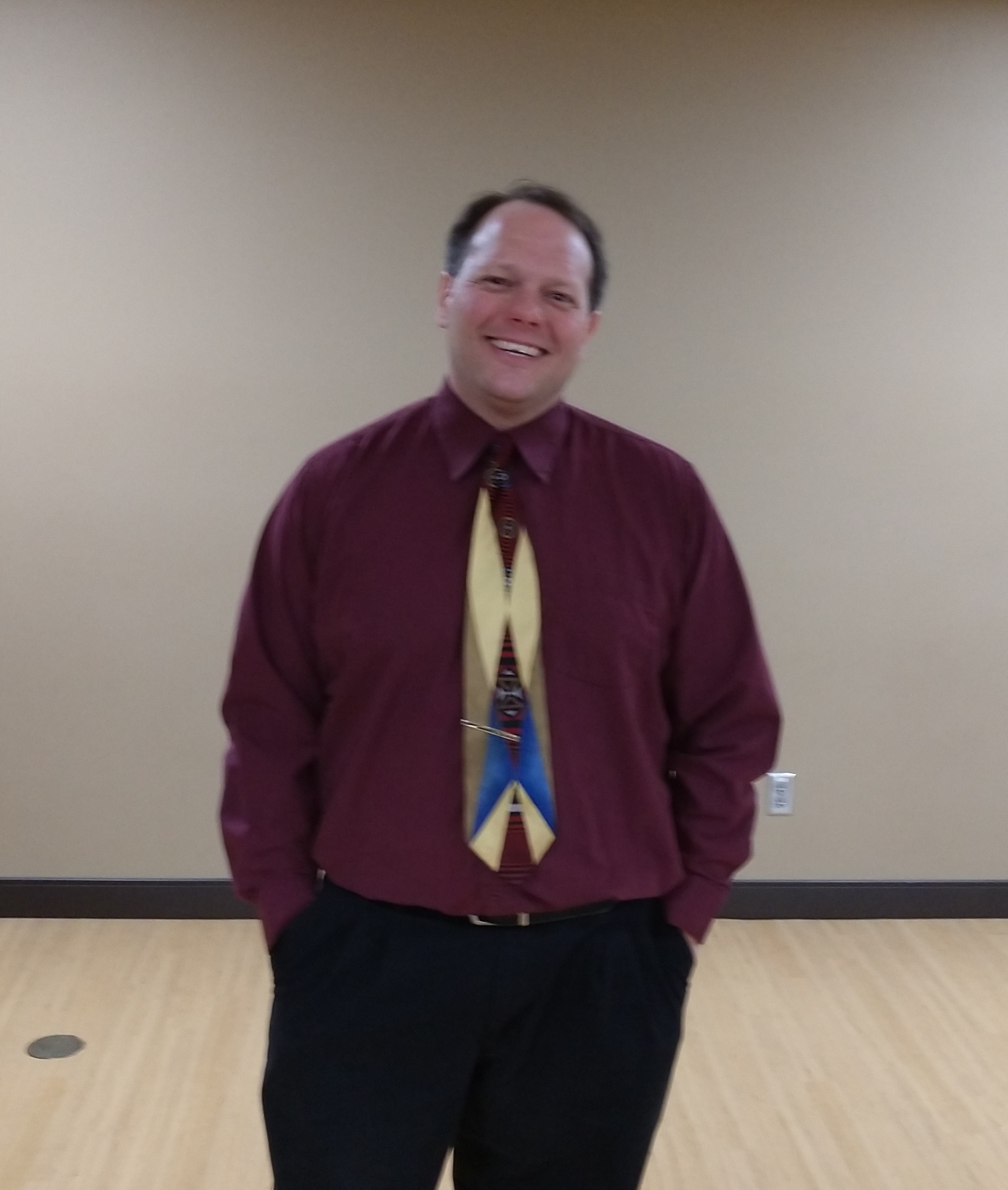 Troy Alan Mundt - Print this obit
Troy Alan Mundt, 43, passed away March 20, 2018 in Sioux Falls, South Dakota. Troy was born on June 25, 1974 in Sioux Falls, South Dakota to Mark and Gloria (Carlson) Mundt.

Troy attended and graduated from Lincoln High School in 1992. He then went to South Dakota State University for two years. Troy moved to Las Vegas where he was a cook for Moose McGillycuddy's and Planet Hollywood for a year and a half. He moved back to South Dakota where he was a cook at the Spare Time Family Fun Center in Lennox, and then at Perkins in Sioux Falls.

After a bicycle accident, Troy started helmets4kids, supplying helmets for countless children learning how to ride a bike safely. He was active with the Siouxland Renaissance Festival for a short while. Most recently, Troy was an assistant for funerals at Barnett-Lewis Funeral Home.

Troy is survived by his parents: Mark (Shelia) Mundt and Gloria Mundt; brother: Ryan (Brandy) Mundt; a nephew: Mason Mundt and nieces: Stella Mundt and Haleigh Gunn. He was preceded in death by his grandparents: Melvin and Dorothy Carlson, and Vernon and Evelyn Mundt; an aunt: Vernette Ruiter; and an uncle: Dean Mundt.
A Celebration for Troy will be Friday, March 23, 2018 at Barnett-Lewis Funeral Home with family and friends present from 5:00-8:00 PM.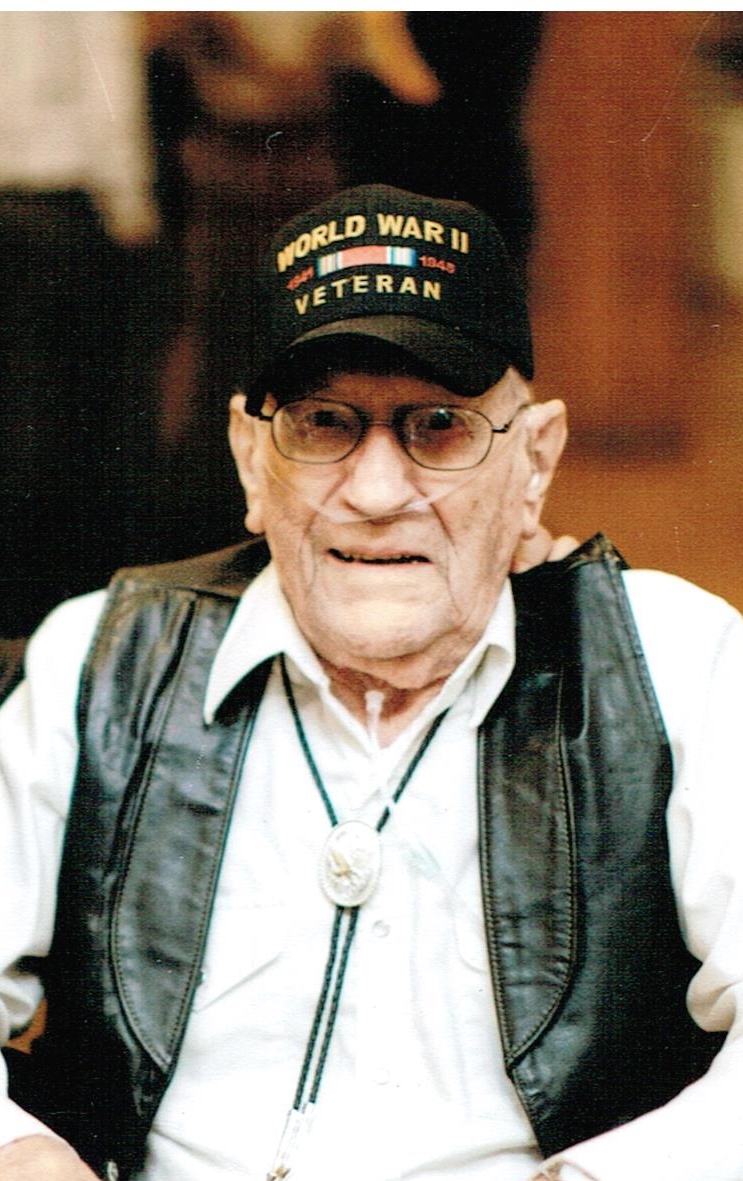 Francis John "Maier" Maierhauser - Print this obit
Francis John Maierhauser, 94, passed away Friday, March 16, 2018 at Southridge Health Care in Sioux Falls.
Maier grew up in the Yankton and Gayville, South Dakota area. His family lived in Minnesota for a short time before moving back to Gayville to run a family butcher shop where Maier and his brother, Joe, worked with their father, Joseph.
He graduated from Gayville High School in 1941 and continued to work with his father. He was inducted into the Army on March 17, 1943, serving 3 years and a month with one year and twenty days in Northern France before returning to the states with a rank or TEC-5. He was assigned to Heavy Truck Driver duties until his unit was Demobilized and he received an Honorable Discharge April 18, 1946.
After returning home he began a truck driving career that took him from coast to coast many times and to Alaska. He had many stories of his over-the-road days especially about the early days driving trucks from the '40's and '50's facing the inclement weather issues in the mountains, desert, and narrow roads. An Alaska trip was quite an adventure helping a friend of his father's move there. The trip ended up being stalled by a road blockage which, after a few days wait, became a budget shortage to only one remaining dime in his pocket for a cup of soup and crackers. The word got out and he was be-friended by some others who shared some eggs and ham if he would cook for them.
He met the love of his life, Francis "Fran" E. Dougherty, in Gayville while she was teaching Math in the Gayville school. They were married in 1950, lived in Gayville and Irene, then moving to Sioux Falls in 1955. He continued in the over-the-road trucking business until 1967 when Fran accepted a job in Louisville, Kentucky where Maier started a career with GE in various capacities that included truck driving until retirement.
They moved back to Sioux Falls in 1992 to be closer to family. They enjoyed trips to Rapid City to see his brother, Joe, his nephew Joe who operated the Reptile Garden there and to see Joe's girls Loy and Addie. It was always a good opportunity to find another western style Bolero tie for his collection. The move back gave them a chance to get reacquainted with Fran's brother, John Dougherty, and family, cousin's, and friends from their days in Sioux Falls.
Maier got involved in a bowling league and was a regular for many years. He was also active and supportive of the DAV, VFW, and American Legion chapters here. He got into building military model airplanes which he set on his home shelves but also gave many to the military offices in Sioux Falls.
Maier's knee and back bothered him so he couldn't exercise much but was supportive of Fran's interest in walking and would take her to the mall, so she could walk. He would grab a cup of coffee while waiting for her, and eventually met Bret LaCroix, an Air Force Recruiter, who became their close special friend. The friendship grew to include Bret's kids and extended family who all grew close to both Maier and Fran. They shared dinners, helped plan birthday outings, and assisted with day to day appointments whenever Bret or whoever was available could drive them.
Grateful for Maier and Fran's generosity and friendship are cousin's Karen Fitzpatrick Miller, AnnaRose Hartke, Bob Thoen, and Karen Thoen Ortman.
Maier is survived by his nephew Joe Maierhauser, Rapid City, Joe's daughters, Loy and Addie Maierhauser, Bozeman, Montana, and many relatives of Fran's on the Dougherty side of the family. He will be greatly missed by his friends Bret and Ellen LaCroix, and Whitney LaCroix and their families. He was preceded in death by his wife, Francis E. Maierhauser, parents, Joseph and Angela Maierhauser, and brother, Joseph Maierhauser.
Funeral Service will be Wednesday the 21st, 2:00 PM at Barnett-Lewis Funeral Home.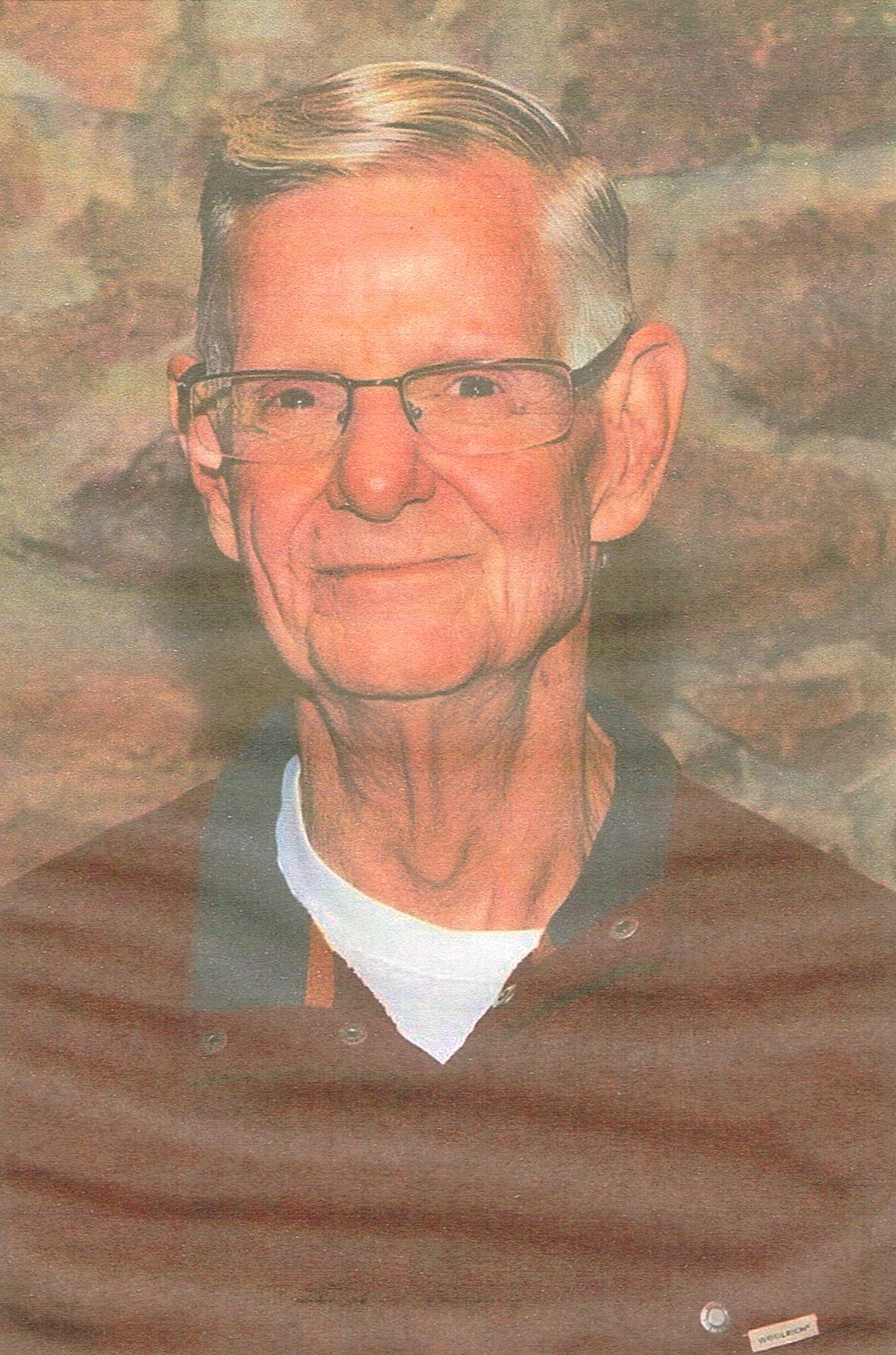 Donald Farmer - Print this obit
Donald Joseph Farmer, 77 of Sioux Falls, passed peacefully surrounded by his family March 14, 2018 at the Dougherty Hospice House in Sioux Falls.
Don is survived by his three children: Scott Farmer, Timothy Farmer and his wife Celia and Daughter Teresa Sefer and her husband Emir; six grandchildren and two great-grandchildren. He was preceded in death by his parents Donald Farmer and Gladys Hahn and a granddaughter Mali Farmer.
Don worked hard in the super market business as a manager and owner until his retirement. He worked part-time and enjoyed his grandchildren and family. He was a great father and friend to many people throughout his life and enjoyed cooking and baking for all special occasions.
A special thank to the Aver Organization and Barnett-Lewis Funeral Home for thei loving care of our father at the end of his life. A private family service will be haeld March 15, 2018 at Barnett-Lewis Funeral Home.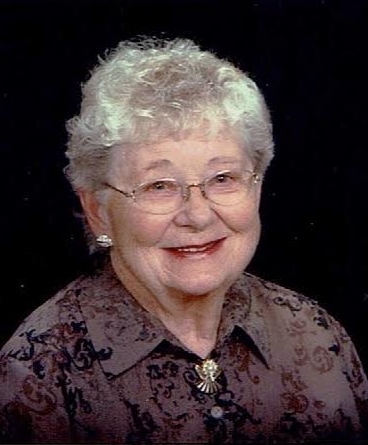 Margaret Ida Moderegger - Print this obit
Margaret Moderegger was born March 4, 1930 to Samuel A. DeNeui and Marie (Berens) DeNeui in Sioux Falls, SD. She grew up in Chancellor, SD until 6th grade when the family moved to Wagner, SD. After graduating high school, Margaret moved to Sioux Falls in 1948 where she resided for 70 years.
In 1956, Margaret married George Moderegger whom she had met

while they were both

working at Wilson Trucking Company. They were blessed with two children, Patricia and MaryJo and notably was a wonderful homemaker, mom and wife.
Margaret had a strong faith and loved the Lord. Among many things people loved about her, she was known for making bread twice a week, greeting all with a smile and caring for all who passed through her door.
Margaret is survived by her daughter: MaryJo Moderegger; and her sister: Florence M. Kuemper; niece: Rhonda and her family. There were many friends, especially Michele Holien, Renee Brooks and their families. She is preceded in death by her husband George, daughter Patty, her parents and brother Sam.
Visitation will be Thursday, March 15, 5:00 PM at Barnett-Lewis Funeral Home with a Rosary at 6:30 PM. Mass of Christian Burial will be Friday, March 16, 10:00 AM at the Cathedral of St. Joseph.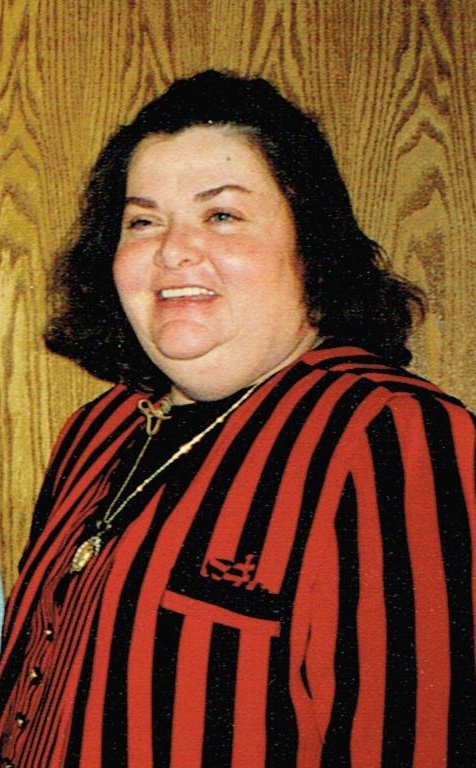 Cynthia "Cindy" Ann Hayes - Print this obit
Cynthia "Cindy" Ann Hayes passed away peacefully in her home due to diabetes complications on February 26, 2018. Cindy was born March 11, 1953 in Sioux Falls to Everett and Maxine (Repp) Hayes. She graduated from O'Gorman High School in 1971. She attended St. Mary's Catholic College in Leavenworth, Kansas.
Cindy was a coding specialist at Midland National Life Insurance Company from 1979-1998. She was known for her giving spirit and volunteered at numerous places including Crippled Children's Hospital, The Good Shepard Center, Pine Ridge Reservation, South Dakota State Penitentiary and was a life-long member of St. Lambert's Catholic Church. Cindy was a fun loving spiritual soul and a champion for the disadvantaged.
Cindy is survived by her soulmate: Benjamin Contreras-Elias; two brothers: Tom (Peggy) and Joe (Sheree) all of Sioux Falls; two sisters: Bridget (Mike) Beck, Onawa, Iowa and Jackie Hayes of Brandon, SD. She is also survived by a sister-in-law: Vicky Hayes of Sioux Falls; and ten nieces and nephews: Kerry (Barry) Maeschen, Maggie (Josh) Leighton, Jim Hayes, Molly (Koln) Fink, Bill (Katie), John and Mike Hayes, Mary Hayes, Katie (Brian) Hansen and Tony Hayes; five great-nieces and nephews: Maddie, Harper, Elliott, Carter and Maxine; and one cousin: Gladys (Paul) Rohrer. Cindy is reunited in death with her parents Everett and Maxine; and two brothers: Jim and Pat.
Visitation will be Thursday March 1, 5:00 PM at Barnett-Lewis Funeral Home with a Scripture Vigil at 6:30 PM. Mass of Christian Burial will be Friday, March 2, 10:00 AM at Holy Spirit Catholic Church.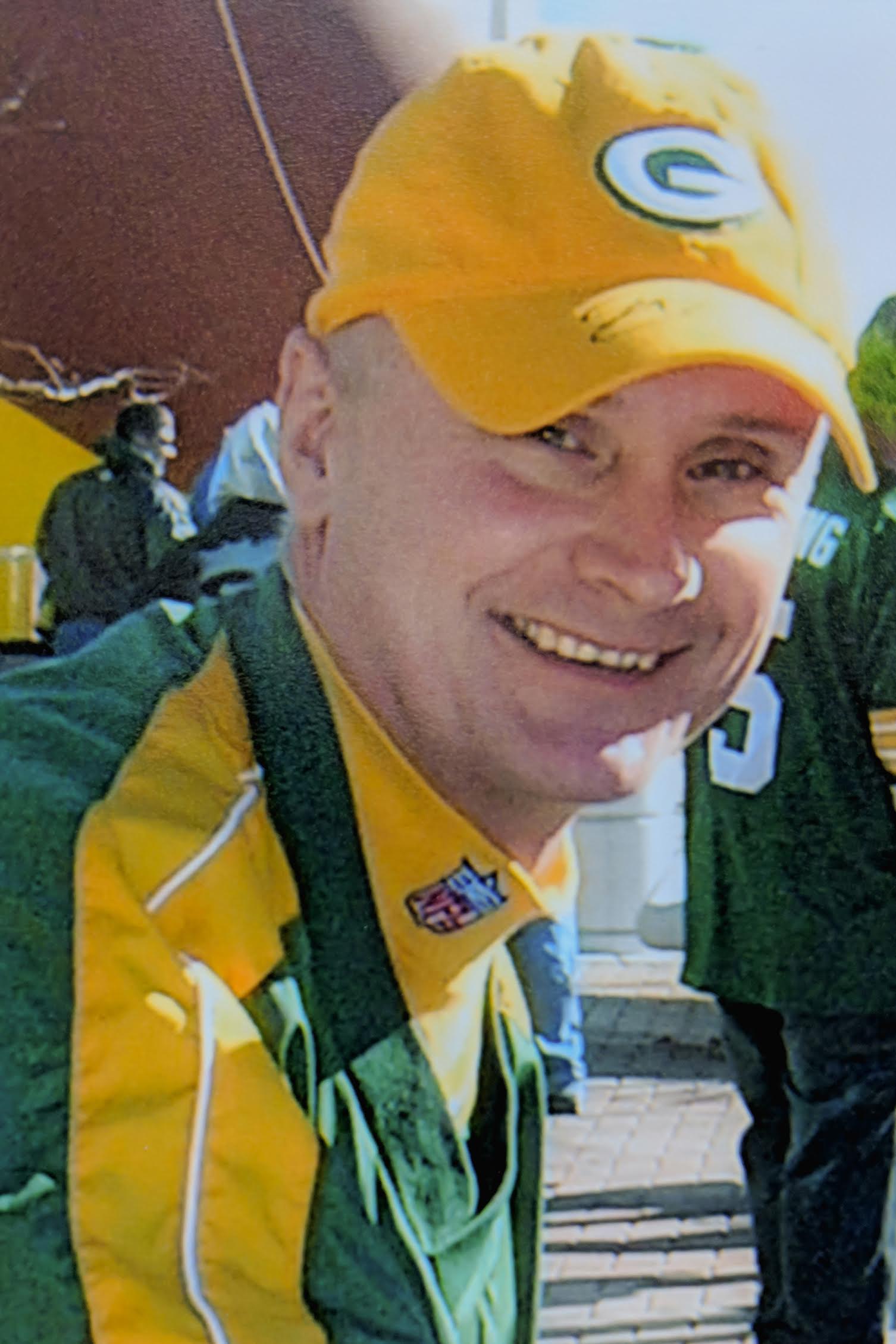 Norman Roger Stone - Print this obit
Norm Stone, Sioux Falls, SD, made his journey home on February 14, 2018.
Norman Roger Stone was born April 3, 1964 to Roger and Alva (Olson) Stone in Sturgis, SD. After graduating from Sturgis High School in 1982, Norm attended South Dakota State University where he was a drummer in the marching band and studied biology, and later University of Nebraska, Lincoln where he studied education, earning his master's degree in 1990. Following graduation, Norm was deployed to Saudi Arabia for Operation Desert Storm during the Gulf War where he was a medic in the Army National Guard of Vermillion, SD.
Upon returning from Saudi Arabia, Norm met Juli in 1991. They were married June 17, 1995, with Norm also giving commitment rings to her three daughters, Whitney, Morgan, and Mallory. His daughter Tatum, born in 2000, was a prayer come true. He has always called her his little sweet pea.
Norm's career in athletic training began with the Sioux Falls Skyforce basketball team as the head trainer. After Skyforce, he worked for Avera McKennan Acceleration Program, and finally spent the remainder of his career with Orthopedic Institute (OI) where he was also the head trainer with the Sioux Falls Storm. Norm cherished his time as a trainer for Sioux Falls sports and was respected in the athletic community.
While working at OI, Norm made the brave decision to re-enlist in the Army. He joined the 2nd 361st Reserve Unit in Sioux Falls as a medic. In early 2003, Norm was deployed to Fort Carson, CO where he trained army units heading overseas. This deployment lasted for two years and was eventually followed by two additional year-long deployments to Fort Bliss in El Paso, TX. Norm was incredibly passionate about his military family, a group that would do anything for each other.
Outside of work and military life, Norm, an avid Packer fan, considered Brett Farve his hero. His trips to Lambeau Field were some of the most memorable of his life. He also enjoyed golf and coaching Tatum's softball team. And, anyone who knew him understood he whole-heartedly believed in Sasquatch. He loved music, especially hair bands, and played a pretty wicked air guitar.
Norm was a devoted son, husband, father, brother, and friend. He was fun, charismatic, lived to tell jokes, and had an undeniable enthusiasm for helping anyone in need. People loved being around him. Though he leaves behind countless friends and a family who loved him dearly, Norm would say, he's now 'Livin' the dream.'
He is survived by his father: Roger Stone, Sturgis, SD; his brother: Michael (Steve Linman) Lekberg, Fruitdale, SD; Juli Willey, Sioux Falls, SD; and his daughters: Tatum Stone, Sioux Falls, SD, Whitney (Brent) Schuettpelz, Denver, CO, Morgan (Austin) Haberer, Sioux Falls, SD, and Mallory Parks, Sioux Falls, SD. He was preceded in death by his mother, Alva Stone.
Visitation will be Wednesday, February 21, 9:00 AM at Peace Lutheran Church with a Funeral Service at 9:30 AM. A private family burial will take place at the Black Hills National Cemetery in Sturgis, SD.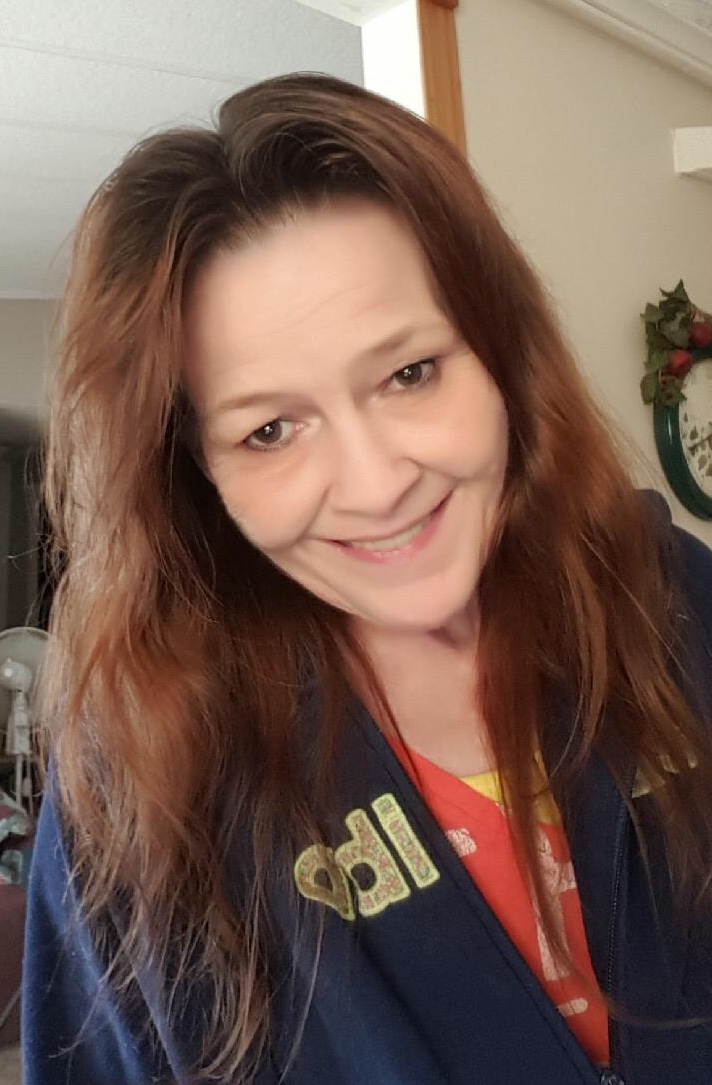 Carmen Marie Niesen - Print this obit
Carmen Niesen, 63, of Sioux Falls died Monday afternoon, February 12, at her home. Carmen was born October 5, 1955 in Isanti, MN to Norbert and Delores Dissing. She grew up in Isanti and graduated from Cambridge High School in 1973. Carmen was united in marriage to Michael Niesen on April 05, 1985. From this union, they had 3 children: Matthew, Kelly, and Chad.
Carmen was employed by CSD Relay before her retirement in 2010. Carmen enjoyed spending time with her friends and family, fishing, and camping.
Carmen is survived by her husband: Mike, of Sioux Falls; Children: Matthew (Jennifer) Niesen of Clara City, MN, Kelly (Shawn) Heesch of Sioux Falls, SD, and Chad Niesen also of Sioux Falls, SD; Grandchildren: Keyanna, Noah, Brielle, and Miles; Siblings, and several nieces and nephews. Carmen was preceded in death by her parents and grandparents.
A memorial service will be provided at a future date.
Melvin Coelho - Print this obit
Melvin Coelho, 74, died on January 22, 2018 in Flandreau, SD. He was born on Septemher 20, 1943 in Honolulu, HI. Melvin was united in marriage to Doreen on February 8, 1988.
Melvin loved country music and oldies from the 50s and 60s - especially Elvis! He enjoyed home improvement projects. He especially loved his 4 Corgis!
Grateful for having shared his life are his children: Dwayne Coelho, Jami Coelho, Jennifer (Nathan) Coelho, Pat (Angie) Coelho and Teresa (Tim) Smalczewski; grandchildren; siblings: Sharon Basmayor, Michael (Susan) Coelho, and Paul (Melissa) Coelho; as well as numerous other family members and friends. Preceding him in death were his wife, Doreen, and his parents.
The family wishes to thank the wonderful staff of Riverview Manor in Flandreau, SD, and Avera Flandreau for their kindness and care. Private services will be held at a later time.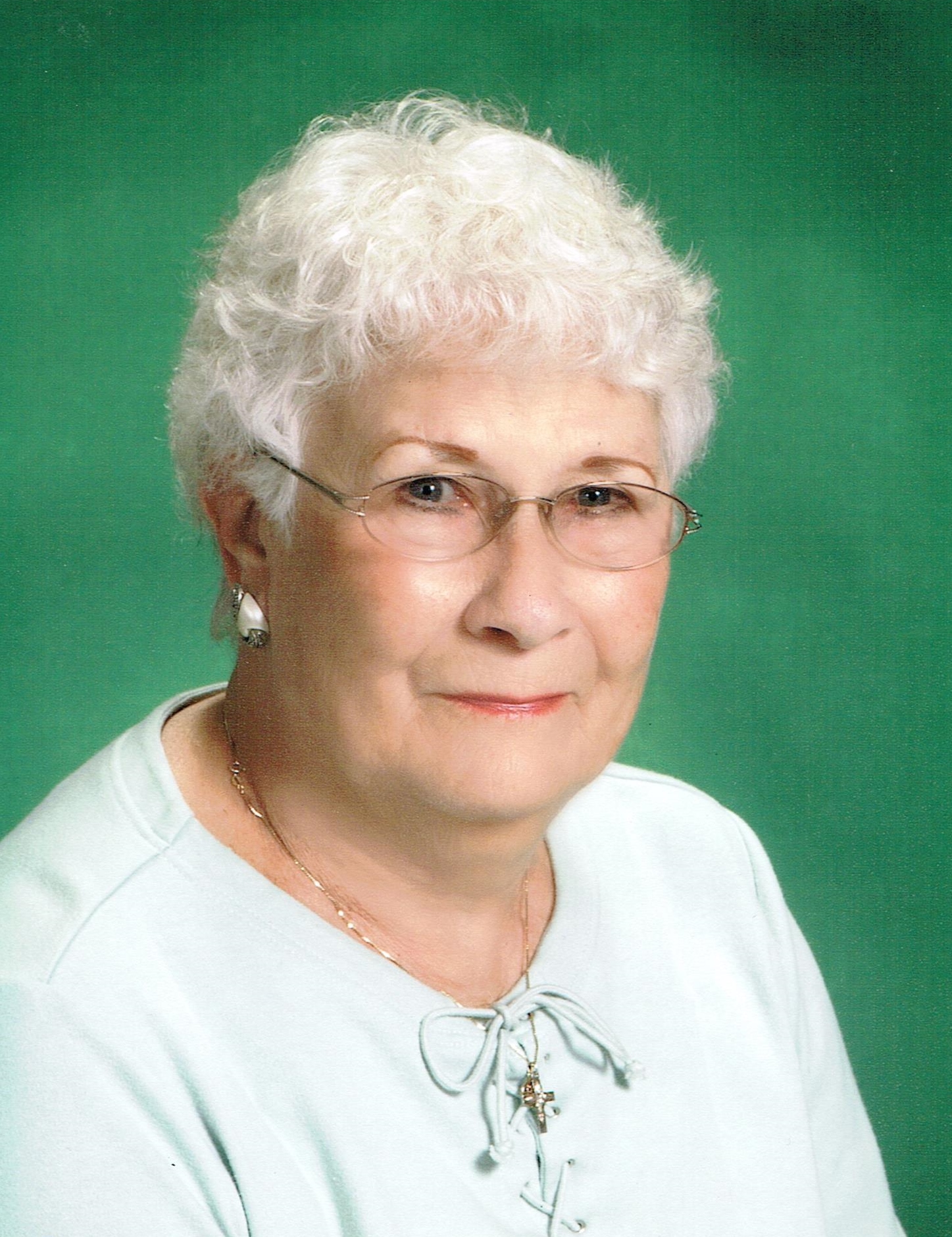 Donna Pasco - Print this obit
Donna May Callahan Chambers Pasco, 85, passed away Thursday, January 4th at Avera McKennan Hospital with her family by her side.
Donna was born August 6th, 1932 to Earl and Anna Callahan in their family home at 404 N. Chicago Ave. in Sioux Falls, SD. She attended Bancroft School until the 3rd grade after which she moved to Canton, SD in August of 1941. In August of 1947, she moved to Madison, SD and attended Madison High School until February of 1950 when she settled in Sioux Falls after her father's passing. She graduated from Cathedral High School in 1951.
Donna was united in marriage with Edwin James Chambers on June 9th, 1951. Donna and Jim were foster parents with Catholic Social Services and fostered unwed mothers through the 60's, 70's, and early 80's. She was preceded in death by Jim who passed on November 13th, 1972.
She married Derrol E. Pasco in 1973. They later divorced but remained good friends. He preceded her in death on April 6th, 2012.
Donna sold real estate for 5 years, then went on to work in maintenance for Minnehaha County for the next 19 ½ years. She was promoted to Building Superintendent for her last 9 years with the county and retired in 1998. Over the years, Donna enjoyed spending time with her family at her lake cabin, crocheting, reading, completing puzzles, and playing cards.
Those left to cherish her memory include her 7 children: Steven (Beth) Chambers of Rocky Mount, NC, Dianne (Paul) Putzke of Sioux Falls, SD, Theresa (Steve) Thorne of Sioux Falls, SD, Susan Chambers of Sioux Falls, SD, James Chambers of Chandler, AZ, Mary (Steve) Lawson of Lawrence, KS, and Sharon (Brian) Schlenker of Sioux Falls, SD; 14 grandchildren: Steve Jr.(Joan) Chambers, Mike (Kandace) Putzke, Phillip Putzke, Michelle Thorne, Sarah Thorne, Rachel Thorne, Ashley Thorne, Nicole (Josh) Nygaard, Cassi Wagner, Amanda (Tyler) Kruzel, Alexander Lawson, Megan Chambers, Katie Schlenker, Christina (Mike) Jacobson; 10 great-grandchildren and numerous nieces and nephews. She was preceded in death by her parents Earl and Anna Callahan, 4 sisters, 3 brothers, her son Gregory Chambers, and one granddaughter, Melissa Thorne.
Visitation with the family present will be from 5-7 PM on Sunday, January 7th at Barnett-Lewis Funeral Home, 901 S. Minnesota Ave. in Sioux Falls, SD. Mass of Christian Burial will be held at St. Mary Catholic Church, 2109 S. 5th Ave. in Sioux Falls, SD, at 10:30 AM on Monday, January 8th. Burial will follow at St. Michael Cemetery.