Click here to view Archived Services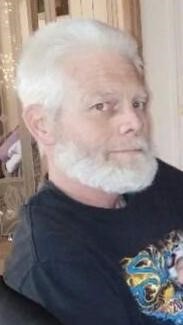 Floyd Eugene Blakenship - Print this obit
Floyd Eugene Blankenship, 56, passed away peacefully in his home on March 30, 2020 after a short battle with cancer.
Floyd was born on February 22, 1964 in Oklahoma City, OK. Floyd has a highschool education. He spent most of his life as a fabricator. He was a hard worker. Floyd enjoyed doing things outdoors such as hunting, fishing and riding his motorcycle. He loved to travel and see all the beauty the world has to give. He loved spending time with his daughters, teaching them basic life skills and making great memories with them and his grandchildren. He was a very kind, generous and understanding man who could talk to anyone for hours. He enjoyed helping others in need.
Floyd is survived by his father; Donald Blankenship, Kingston, OK, his mother; Wynonna Faye Dennis, Anadarko, OK, his brother; Melvin (Rhonda) Blankenship, Anadarko, OK, his daughters; Jenna (Nick Colclazier) Blankenship, Sioux Falls, SD, Jade (Michael) Rasmussen, Harrisburg, SD, his girlfriend; Pamela Harrison, Sioux Falls, SD and his four grandchildren; Lillian, Peter, Caleb and Micah all of Sioux Falls, SD.
At Floyd's request, there will be no service.
Jordan Michael Maher - Print this obit
Private family services will be held.
Lance MacFarlane - Print this obit
Private family services will be held.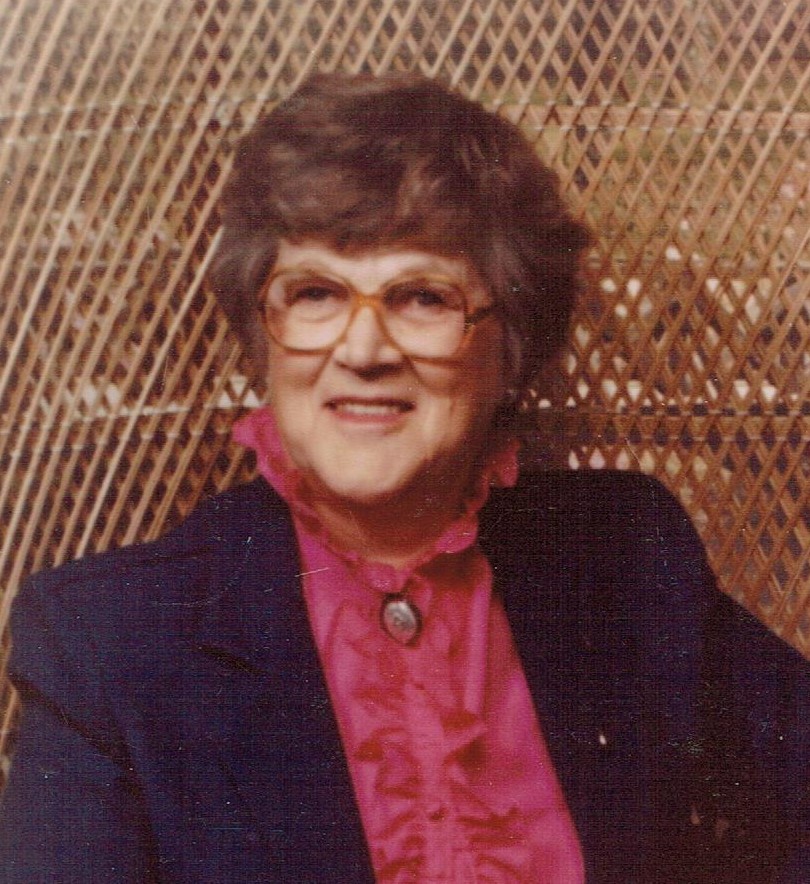 Faye Steece - Print this obit
Faye Steece, 100, passed away Tuesday March 24, 2020 at the Good Samaritan Center in Sioux Falls. She was born April 9, 1919 in Viroqua, Wisconsin to Erie F. and Ethel (Sonnenberg) Schroeder and was the eldest of eight children. Her family moved to Holstein, Iowa before settling in the Elkton area. There the family farmed, raising typical row crops and livestock. She was her mother's helper in the kitchen where sh learned her cooking skills.
After graduating high school, she moved to Sioux Falls and worked at Kelly's Cafe. For short while time she moved to Hawthorne, Nevada and work for the Department of the Navy in a munitions plant during WWII.
After moving back to Sioux Falls, she married Richard "Dick" Steece in 1950. Dick passed away in 1977. She continued working while being a full-time homemaker. She worked at the S&L Department Store for a number of years before becoming an aide at McKennan Hospital where she worked until her retirement.
Faye loved playing cards, gardening, picnics and family gaterings where she could show off her cooking skills. She spent many hours crocheting blankets for family and friends. Faye was active in the USPS Women's Auxiliary and was a member of St. Lambert Parish.
Faye leaves behind one brother: Erie (Gerry) Schroeder, Flandreau, SD; one sister: Cleo Schroeder, Sioux Falls, SD; five children: Charles (Ruth) Hammer, Coupeville, WA, Robert (Donna) Meyers, Palm City, FL, Richard (Pam) Steece, Nashville, TN, Deborah Steece, Pahoa, HI, and Michael Steece, Sioux Falls, SD; 16 grandchildren, 27 great-grandchildren, 8 great-great grandchildren and a host of other relatives and friends. She was preceded in death by her parents; sisters: Maxine, Gladys and Ardella, brothers: Johnnie and Charles; and her oldest son: Ronald (Jean) Hammer.
Memorial services will be announced at a later date.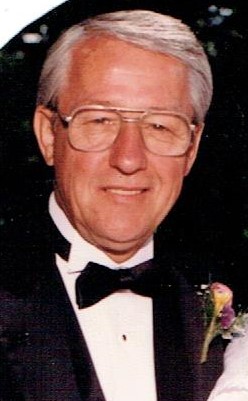 LeRoy Lawrence Reiter - Print this obit
LeRoy Lawrence Reiter, 86, passed away March 11, 2020 at the Good Samaritan Center in Sioux Falls, where he finally gained his wings.  He was born on September 14, 1933 in Sioux Falls to Nicholas and Christella (Aurit) Reiter.
He met his soul mate Karen Dee Hart and they were married 57 years. LeRoy joined the army when he was 18 where he became an Army Airborne Paratrooper and fought in the Korean War. After he worked as a senior sales associate at Pitney Bowes.
LeRoy is survived by his children; Tony (Deb) Reiter of Sioux Falls, Josh (Barb) Reiter of Sioux Falls, and Jill (Donny) Gates of Gardner, CO; 16 grandchildren and 9 great-grandchildren. He was preceded in death by his wife: Karen Dee Reiter in 2010; son: Timothy David Reiter in 2014; and son: Kim LeRoy Reiter in 2016. He will be deeply missed and never forgotten. 
Visitation will be Friday March 13, 5:00 PM at Barnett-Lewis Funeral Home with a Memorial Service at 7:00 PM.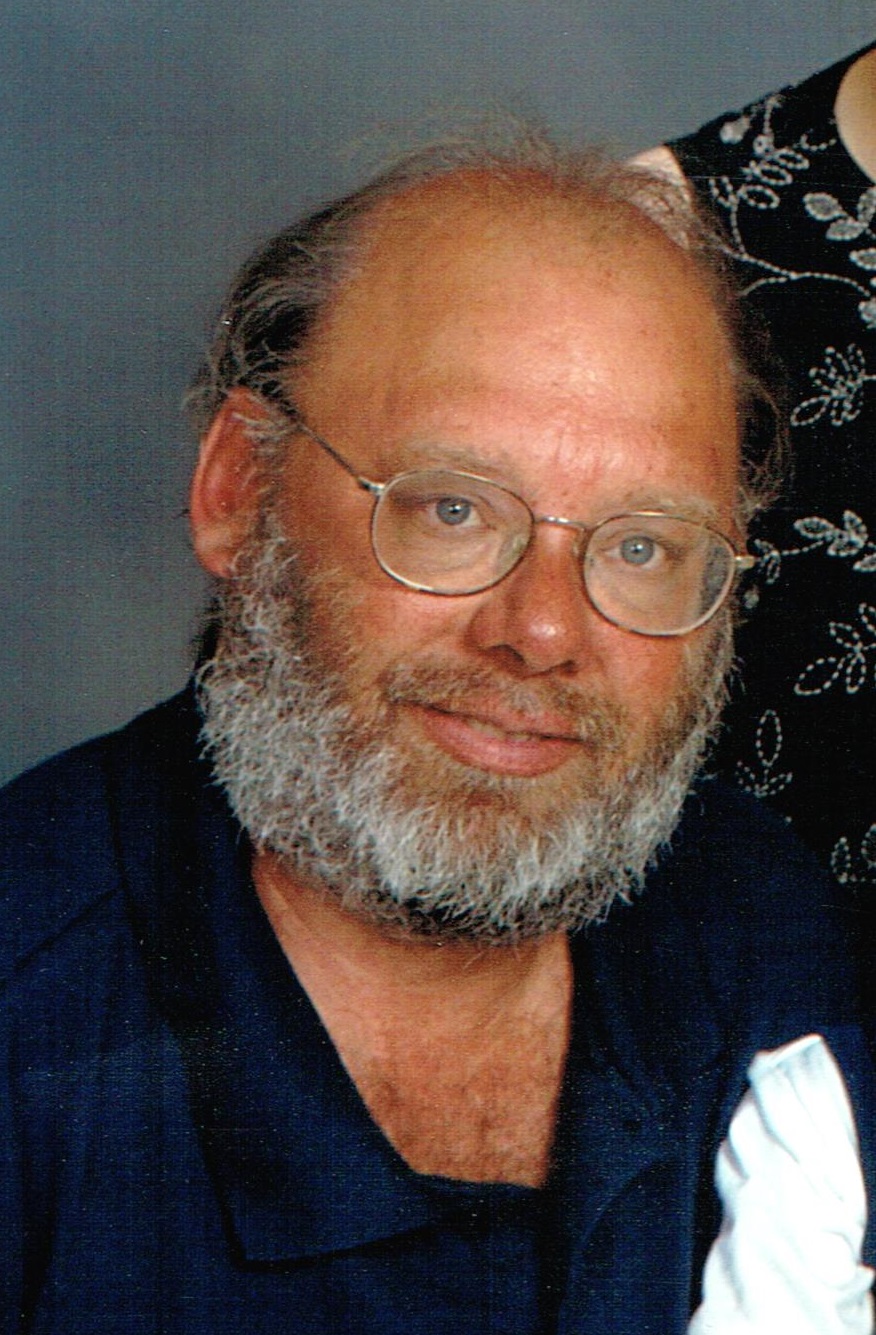 Mark Alan Rust - Print this obit
Mark Alan Rust, 65, passed away February 24 in Sioux Falls. He was born in Worthington, MN to Melvin and Dorothy (Hieronimus) Rust on March 20, 1954.
Left to morn are two sons: Alan Mark Rust and Alex Paul Rust; one brother: Scott Melvin Rust and his wife Cheryl; and parents: Melvin and Dorothy Rust. He was preceded in death by a brother, Jeffrey Rust.
Visitation will be Friday February 28, 1:00 PM at Barnett-Lewis Funeral Home with a Memorial Service at 2:00 PM.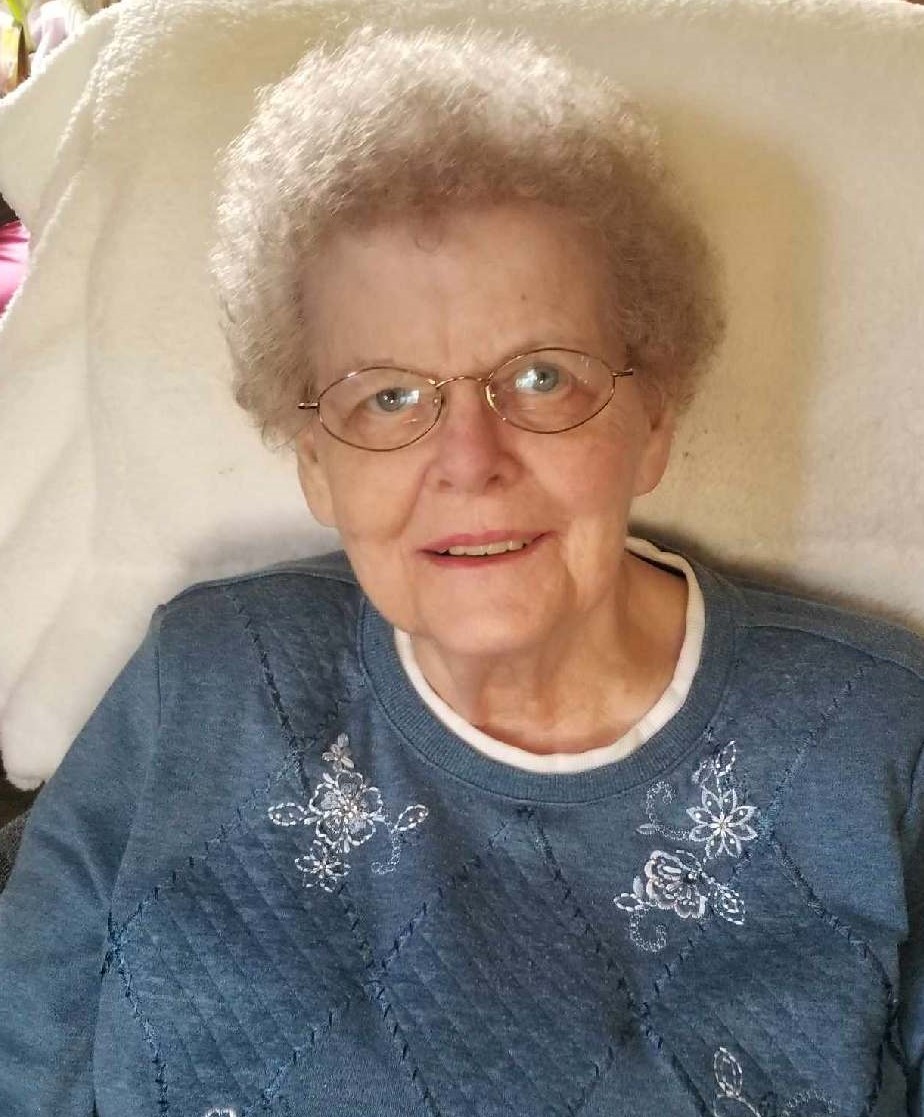 Faye Joann Reiter - Print this obit
 Faye Reiter, age 89, gained her heavenly wings on Friday, February 21, 2020, surrounded by family. She was born in Sioux Falls on April 22, 1930 to Edward and Carrie Carlson. She worked at Sears till she retired in 1980. She was awarded the presidential award for her volunteer work at Avera Hospital, making quilts for sick children. She was united in marriage to Nick Reiter Jr. on April 3, 1948.
 
 Grateful for sharing her life are her children: John (Linda) Blaine, MN, Cindy (Ron) Westlund, Rosemount, MN, Jerry (Lisa), Harrisburg, SD, Michael (Kathy), Cedar, MN, David (Kay), Sioux Falls, SD, Paul (Terri), Sioux Falls, SD, and Nick (Pam), Sioux Falls, SD; 20 grandchildren, thirty-eight great-grandchildren, and 7 great-great-grandchildren. She is also survived by a brother: Victor (Dianne) Carlson; and a brother-in-law: Doug Fenstemaker.
 
 Visitation will be Wednesday, February 26, 5:00 PM at Barnett-Lewis Funeral Home with a Scripture Vigil and Rosary at 6:30 PM. Mass of Christian Burial will be Thursday, February 27, 10:00 AM at the Cathedral of St. Joseph with burial to follow at St. Michael Cemetery.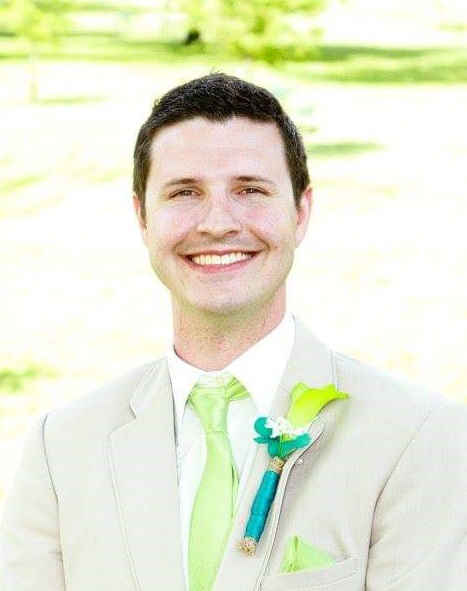 Joshua Edward Smith - Print this obit
Joshua Edward Smith, age 31, of Sioux Falls, SD. He entered eternal life peacefully at home on February 11th, 2020. He was the husband to Chelsea Smith. They shared 6 wonderful years together.
Josh entered this life on April 4th 1988 in La Jolla, CA. He was the son of Wayne and Elizabeth Smith. He graduated from Grossmont College with a degree in Mathematics and Natural Science. He enjoyed playing with his children, building guns, and wood working. He will be remembered for his infectious smile and constant positive outlook.
He is survived by his wife: Chelsea Smith; daughter: Saphira Smith; son: Dresden Smith; parents: Wayne and Elizabeth Smith; and sister: Kelly Smith. He was predeceased by his maternal grandparents: Elwood and Lucille Russel; and paternal grandparents: Jack and Evelyn Ruddel on his father's side.
The Memorial Service will be held at Central Church on February 21st, 2020 from 3:00 PM-5:00 PM, with a prayer service at 4:00 PM.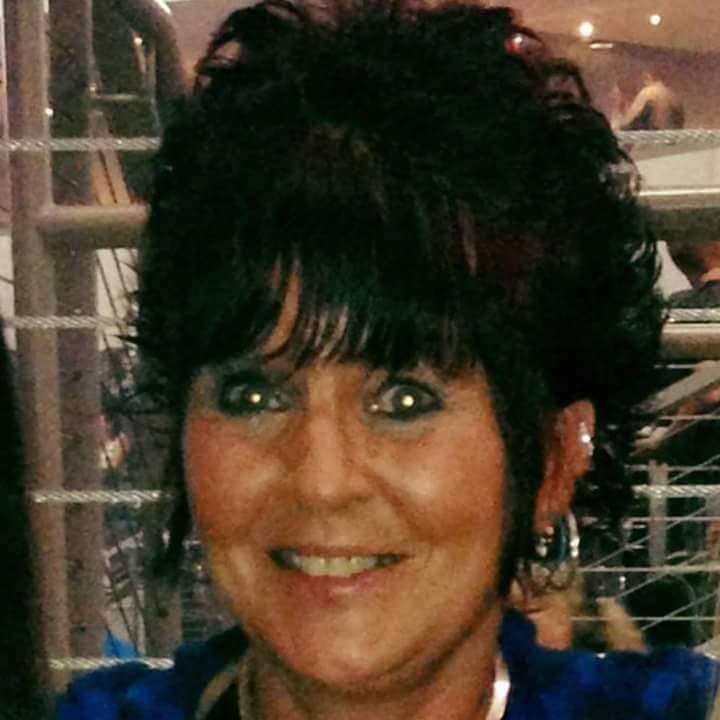 Kathy Ann Kadoun - Print this obit
The funeral service for Kathy Kadoun will be held at 10:00 am on Friday, February 14, 2020 at the First Lutheran Church in Britton, SD. Rev. Terrill Sorensen will officiate. Visitation will be 5-7pm Thursday, February 13, 2020 at the church with a 6:00 pm Prayer Service. Interment will be a private family service at a later date.
Kathy passed away peacefully at home, surrounded by family, on Thursday February 6, 2020, at the age of 58, following a brief battle with cancer.
Katherine Ann Patterson was born March 28, 1961 in Rock Ledge, FL to William and Mildred (Hayman) Patterson. The family moved frequently during her childhood as both parents followed careers with Boeing. When she was in her teens, they moved to the Watertown, SD area to be near her father's family.
On March 25, 1988, she married Steve Kadoun, and they made their home near Britton. They were blessed with four daughters and a son. When she worked outside the home, Kathy took jobs that involved working with people like food service and healthcare. Remarried and divorced, Kathy moved several times in recent years, often to be near family.
Kathy enjoyed time with friends and family, especially her children and grandchildren. Together, they would laugh, dance, eat beef sticks, and cheer on the Packers! She had a talent for crocheting and made blankets for many friends and family members over the years. It was rare to see her without a cup of coffee or a Dr. Pepper. Her jewelry meant a lot to her, especially her rings, and she wore them always.
Kathy is survived by her five children: Angela "Angie" Kadoun (Brandon Smith) of Sioux Falls, Amber (Rob) Kirkvold of Crooks, Victoria "Tory" (Jake) Schlaht of Tea, Rebecca "Becca" Kadoun (Doug Dorow) of Aberdeen, and Bradley "Brad" (Kenzie) Kadoun of Britton; eight grandchildren: MyKaela, Jordyn, Layla, Issabella, Aidenn, Ayriana, Brittney, and Charli; a sister: Patricia "Patti" Kurschat of Fort Pierre; a brother: Patrick "Pat" (Dar) Patterson of Aberdeen; four nieces; and a nephew. Preceding her in death were her parents, former husband, Steve, a brother, John Patterson, and a special friend, Dixie Fried.
Condolences may be directed to the family in care of Tory Schlaht; 830 N. Poplar Ave, Tea, SD 57064.