Click here to view Archived Services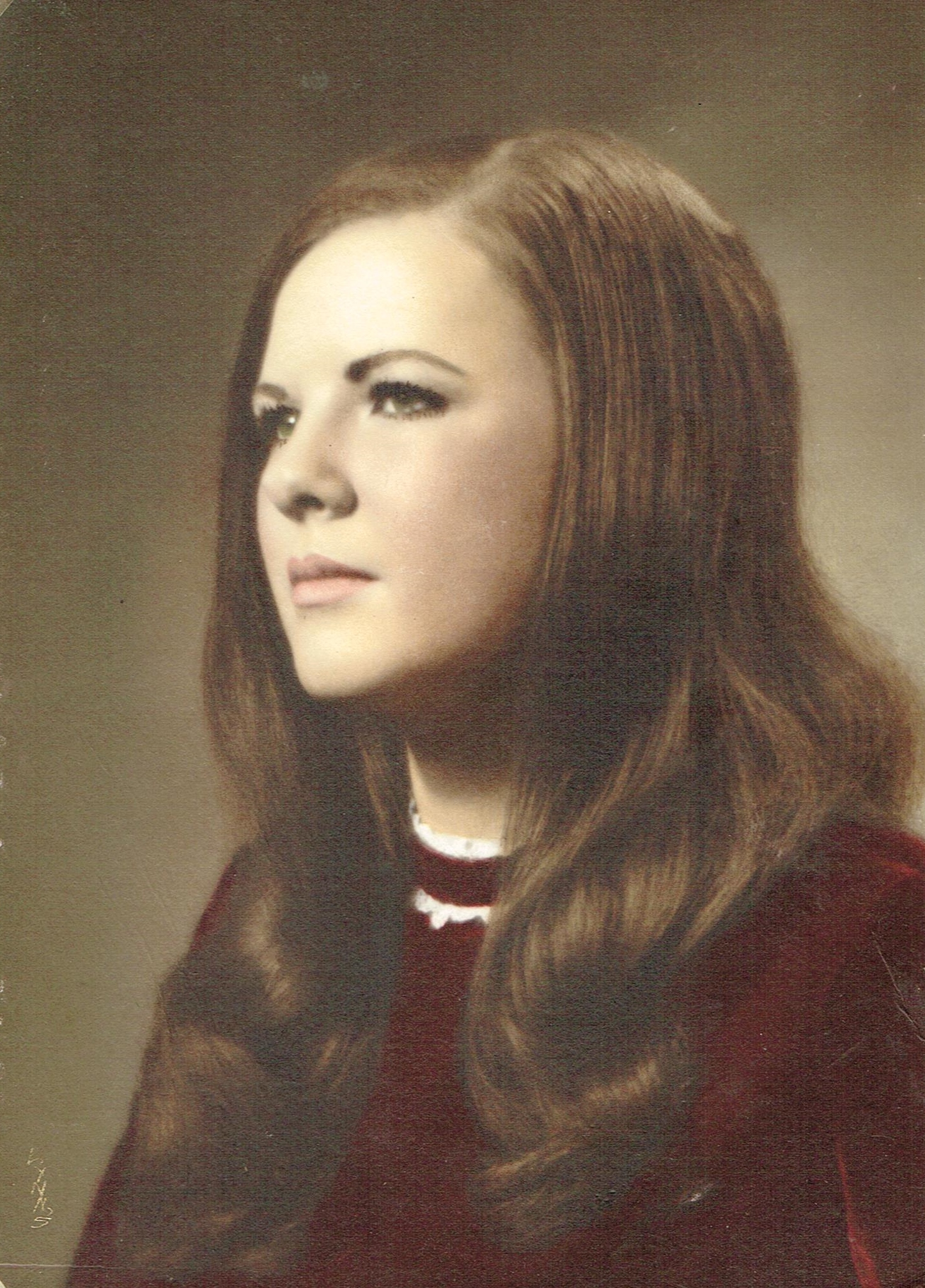 Patricia "Pat" Bader - Print this obit
Patricia "Pat" Marina Bader, age 70, died on Monday, October 15, 2018 at Avera Dougherty Hospice House after a brief battle with cancer. She was born to James and Opal (Smith) Maher at McKennan Hospital in Sioux Falls, SD on July 6, 1948.

Patricia graduated from Washington High School in Sioux Falls, SD in 1966. She worked as a nurses aide at the Good Samaritan Home and married Elmer (Al) Bader on August 3, 1978. She was a devoted mother and wife. During times of illness, she comforted family members. Pat enjoyed spending time with her family, taking walks, and celebrating the holidays. She will be remembered for her faith, sense of humor, and devotion to her family.

Grateful for having shared her life are her daughter: Nichole (Maher) McCormack and her husband, William (Bill) McCormack, Sioux Falls, SD; her brother: Terry Maher and his wife, Jean, Sioux Falls, SD; her bother-in-law: Glen Dean, and her brother-in-law Paul Meirose. Patricia was a proud grandmother to William (Billy) O. McCormack and James (Jamie) M. McCormack, Sioux Falls, SD. She also had many nieces and nephews whom she loved very much. She was preceded in death by her parents: James and Opal Maher; husband: Elmer (Al) Bader; siblings: Sharon Meirose, Pauline Schneiderhan, Rose Kruse, Alice Hoier, Margaret "Honey" Dean, Ellen Baete and Jim Maher; and her nephew: Jeffrey Dean.

Visitation will be 10:00 AM Friday, October 19 at St. Lambert Catholic Church with a Mass of Christian Burial at 10:30 AM.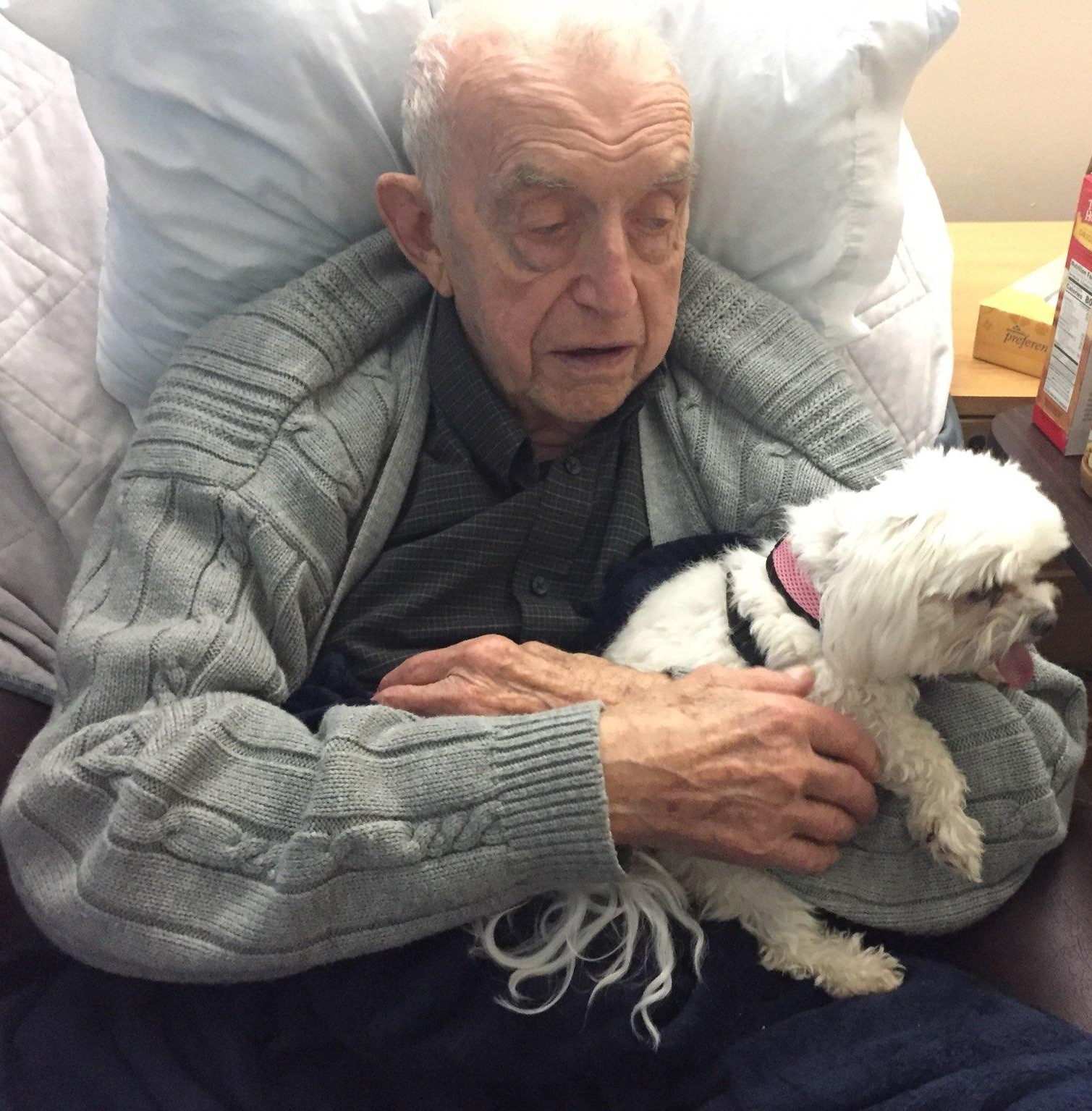 Raymond Meals - Print this obit
Raymond Harold Meals passed away October 5th, 2018 at the Good Samaritan Village in Sioux Falls, SD. Raymond was born April 30th, 1929 to Agnes (McAvinney) and Woodruff Meals in Gann Valley, SD. At the age of 19, he was drafted into the Army serving in Japan as an Honor Guard in the Korean War. He received an Honorable Discharge in 1953.
Upon returning to Mitchell he worked for Culhane Dairy and Lakeside Dairy for many years. After retiring as a "milkman" he worked at a local car wash and did yard work for numerous people.
Some of his greatest joys were playing cards, telling stories and his love of animals. His nieces and nephews, along with others he met in his lifetime, benefited from endless acts of kindness. He was always willing to do the work that others may not want to.
Raymond is survived by his sister: Ardus; brother: Edmund Meals; local nieces and nephews: Antionette (Jerome) Clemens, Kay Scharf, Chuck (Kay) Scharf, Becky (Allen) Murren, Karen (Stan) Montileaux, Cheryl Nelson, and Trish (Don) Dorn, and their families. He is preceded in death by his brothers: Kenneth, James, LeRoy; and sisters Monica Scharf and Regina Meals.
A very special thank you goes to all those at Avera Hospice for their care and loving attention. To Phyliss (care provider) and Kathy with her dog Molly who always brought a smile to his day!
Mass Of Christian Burial will be Monday, October 8, 10:00 AM at St. Katharine Drexel Catholic Church. Memorials may be directed to the St. Katharine Drexel Pantry Ministry or Avera Home Hospice.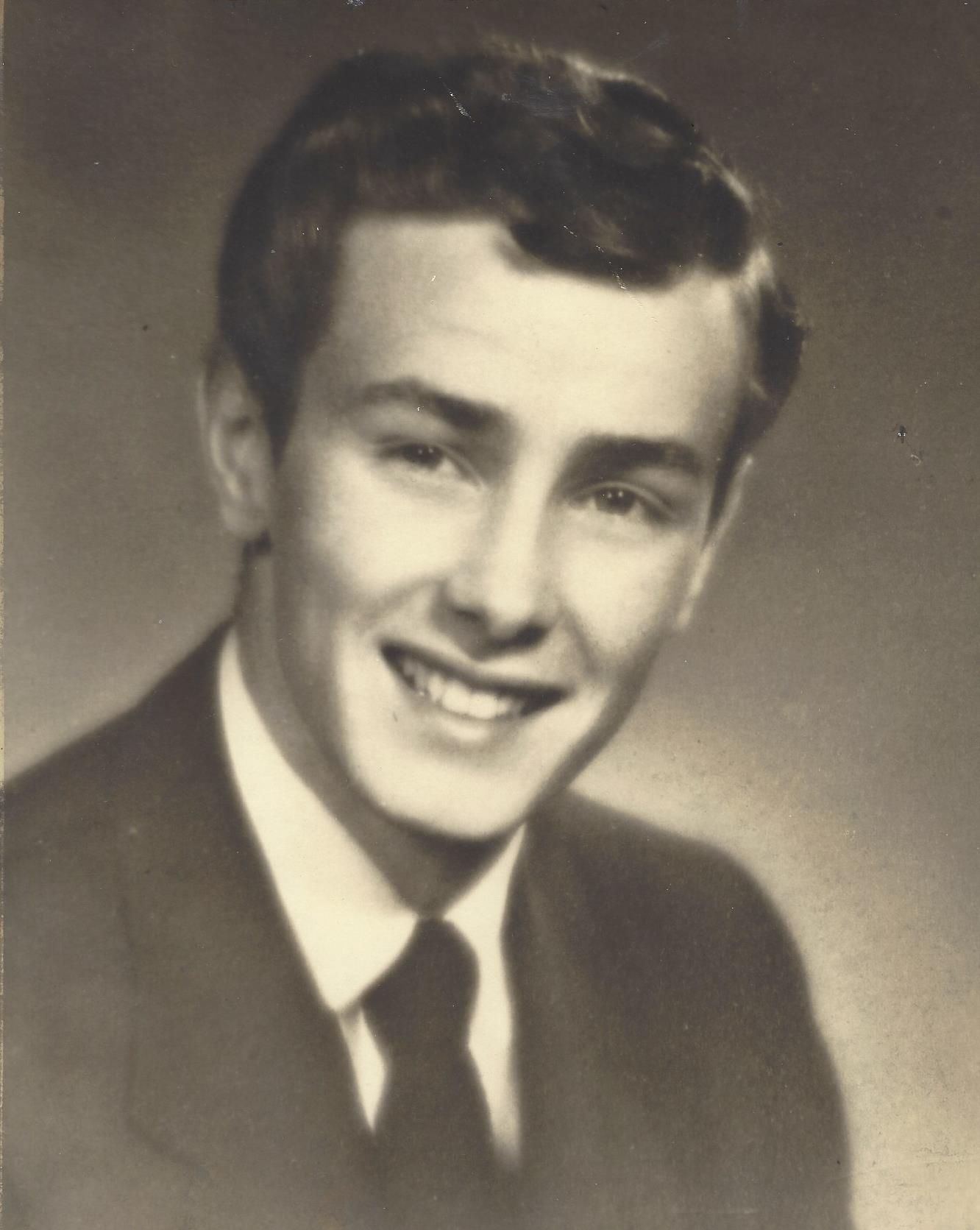 Blair Dravis - Print this obit
Blair J. Dravis, formerly of Sioux Falls, South Dakota, died at 85 years of age in Alabama. Blair was born on September 27, 1933.
Blair attended St. Joseph Cathedral for 12 years and Graduated in 1952. He attended St. Thomas College, St. Paul and subsequently entered the U.S. Army in October of 1953 during the Korean conflict. After army service Blair attended the University of South Dakota, completing his bachelors studies in 1959. He worked in agri-business manufacturing operations for the next 34 years. The last 19 years of work were out of New York offices until retirement; while living in Fairfield and Westport, CT. After 10 years retired in Sun Lakes, Arizona, he returned to Alabama.
Blair was born to Les and Bernice Dravis, both now deceased.
Survivors include sister: Sandi Rausch (husband Vic); nephews: Jason(wife Lexi) and Chad of Columbus, OH; five children: Annette Woodward (husband Craig), Mark, Stuart (wife Pam) Dravis of Guntersville, AL, Dan Dravis (wife Cyndi) of Hampton Cove, AL, and Sheila Dravis-Cosgrove(husband Jay) of Fairfield, CT; eight grandchildren and two great-grandchildren.
Blair had been married to the former Carol LeDuc in Sioux Falls, S.D. in October 1955. Carol had been a resident of Guntersville, AL, now deceased since April 2017.
Cremation will be preformed by Guntersville Memorial Chapel. There will be a visitation at that location from 3:00-4:00 pm on October 7, 2018. Cremains will be transported to Barnett-Lewis Funeral Home in Sioux Falls for inurnment at Woodlawn Cemetery in the Dravis plot. Graveside service will be held on October 11 at 11:00 am. All family and friends are welcome.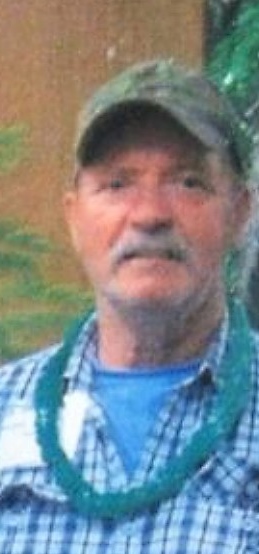 Raymond Aschmeller - Print this obit
Ray Aschmeller, 76, passed away Wednesday October 3, 2018 at his home in Sioux Falls, SD.
Ray is survived by his children: daughter and caretaker Tami Noyes; son: Ray JR Aschmeller, and son: Bob Aschmeller; grandchildren: Jake Noyes and Jase Barrera; and a brother: Danny Aschmeller. Ray shared children with Linda Aschmeller.
Funeral services will be Saturday Oct 6th at 10:00 AM at Barnett- Lewis Funeral Home.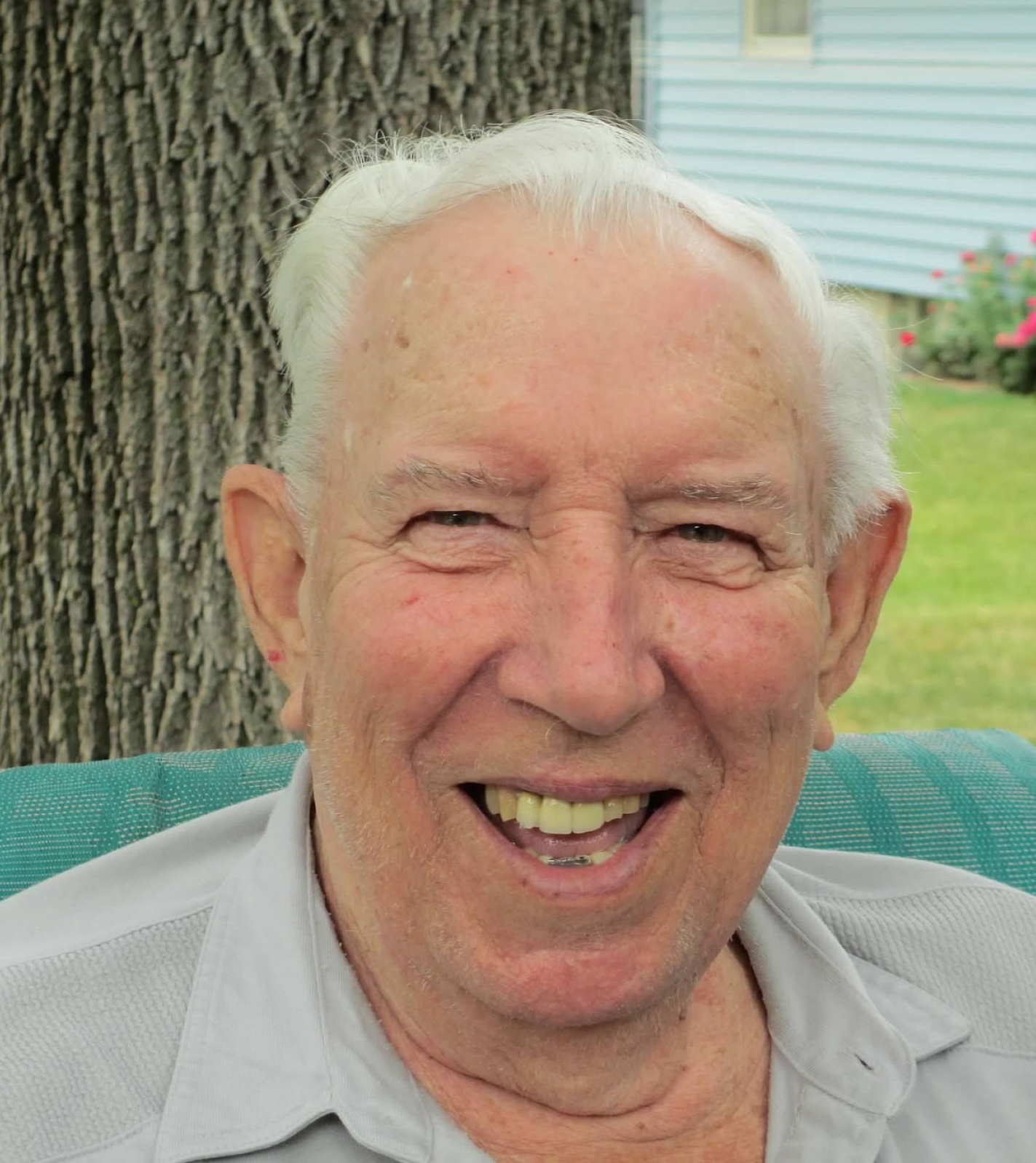 John Perkinson - Print this obit
John Perkinson, 90, passed away October 1, 2018 at Southridge Health Care in Sioux Falls. John Renold Perkinson was born on April 1, 1928 to James and Nellie (Schatt) Perkinson in Ben Claire, Iowa.
John enlisted in the U.S. Army in 1950 and served until his Honorable Discharge in 1952. He was united in marriage to Lorraine Vlcek. Lorraine passed away in 1982. His second wife, Frances Bauer passed away in 2017. John worked at Morrell's for 18 years before becoming a salesman for Farmers Insurance for 17 years retiring in 1989.
John was a life member of VFW Post 628 since 1965. He was involved in Seam Squirrel from 1972-1973 and was Post Commander from 1975-1976 and was still active until 2014. He enjoyed calling Bingo at the VFW, playing golf and visiting with his children, grandchildren and great-grandchildren.
John is survived by a daughter: Joyce (Stan) Dillingham, Cape Girardeau, MO; sons: Terry (Rosalia), Pierre, SD, Curtis, Sioux Falls, SD, and Brian, Dickson, TN. He was preceded in death by his wife: Lorraine; sons: John, Joseph, Craig, Donald and Leland.
Visitation will be Sunday, October 7, 5:00 PM at Barnett-Lewis Funeral Home with a Scripture Vigil and Rosary at 7:00 PM. A Committal Service will be Monday, October 8, 10:30 AM at St. Michael Cemetery will Full Military Rites by VFW Post 628. A lunch will be held at the VFW following the Committal Service.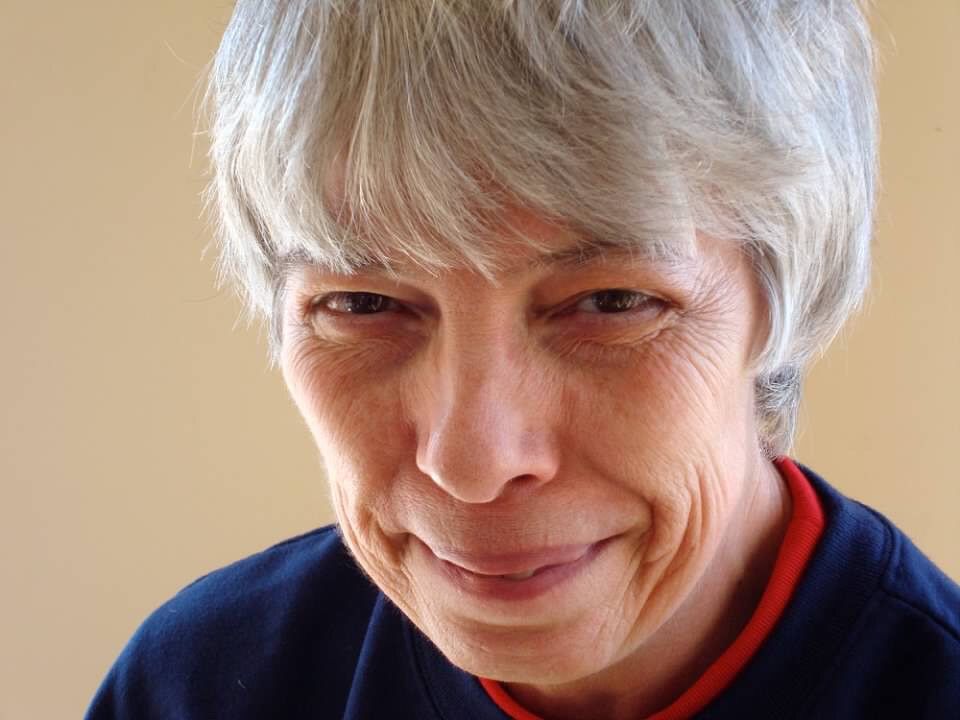 Kathleen Frances Treloar - Print this obit
Kathleen Frances Schmit was born on October 1, 1946 to William and Dorothy (Mentele) Schmit. She grew up on a farm near Epiphany, South Dakota. As the oldest child with seven siblings, Kathy learned early in her life the characteristics of being a caregiver. There was always someone in need of help and her loving, gentle, servant spirit provided that support.
On June 16, 1979, Kathy and Ronald Treloar were united in marriage. Together, they raised their beautiful family and ran a small neighborhood grocery store, Omar's Market. Kathy worked tirelessly keeping the fresh meat case filled. It was one of the signature features of the small store. Their customers became life-long friends so it was natural for Kathy to check up on those who were in ill health. Once again, her caregiving spirit lifted up and consoled many. Years later, she would help oversee her mother and father-in-law's care. She was a role model for young and old and made everyone feel like they were the most important part of her day.
Her greatest joy was her family! Her husband, Ron, of 39 years, her daughter, Angela (Benjamin) Youngdahl, son, Ronald II, and grandchildren: Iris, Lila, Gregory and John Youngdahl, made her life complete. Their time together created treasured memories for Kathy.
In addition to her husband, children and grandchildren, Kathy is survived by her siblings: David (Carolyn) Schmit, Ron (Connie) Schmit, Judy (Jerry) Even, Kenny Schmit, Rita (Rick) Buttemeier, Tim (Sandi) Schmit, and Karen Carlson (friend Gary Wiggins), nieces and nephews and their families, relatives and friends. Kathy is preceded in death by her parents and a niece.
Kathy's fervent faith and trust in God was the basis for everything she did. It was "Thy will, not mine" that carried her throughout her lifetime. She will be dearly missed!
Visitation will be Monday, October 1, 9:30 AM at the Cathedral of St. Joseph with a Mass of Christian Burial at 10:30 AM.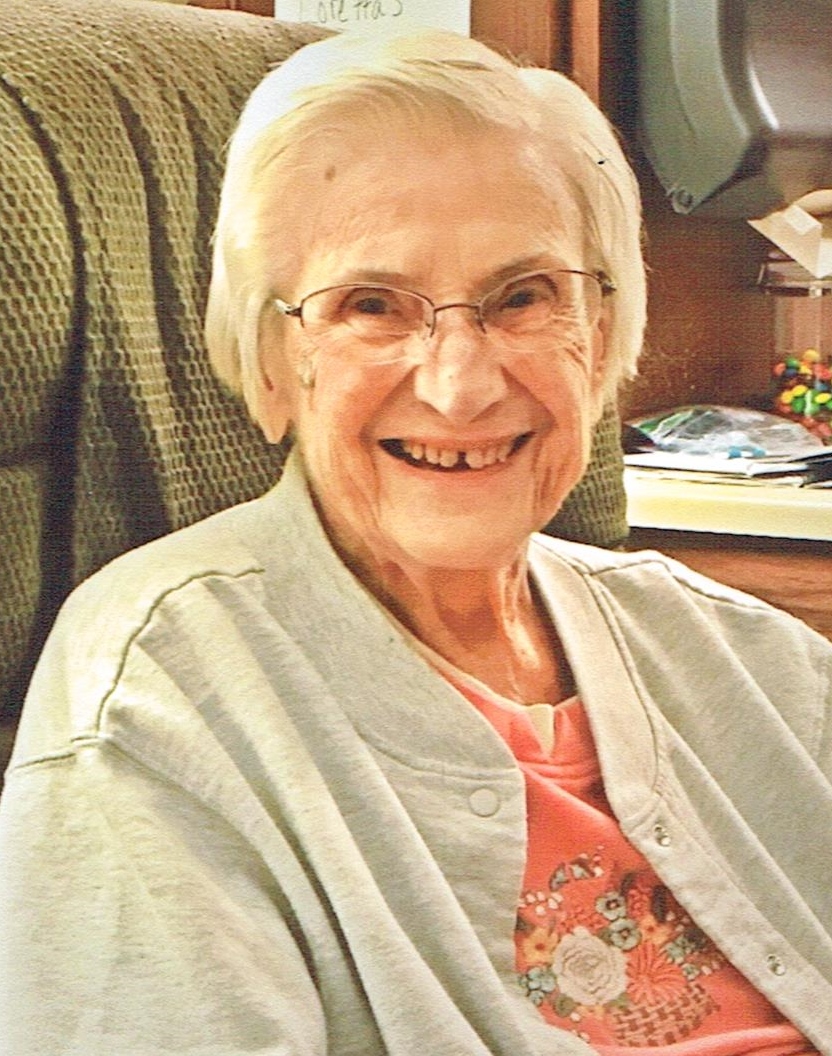 Loretta Marie Hammond - Print this obit
Loretta Marie (DeSchepper) Hammond, 96, passed away at Southridge Healthcare Center on August 29, 2018. Loretta was born on August 3, 1922, in Ihlen, MN to Charles and Mary (Eeckhout) De Schepper.
Loretta met Richard Lewis Hammond in Sioux Falls where she was working at the John Morrell & Co., and he was stationed at the Sioux Falls Air Base. He was later transferred to Amarillo, TX at the airbase there. In the fall of 1944 Loretta boarded a train to Amarillo. On September 20, 1944 she married Cpl. Richard Hammond in the Army Chapel. They moved to Sioux Falls in December 1945. Mr. Hammond passed away on August 10, 1994.
Loretta has been a member of St. Mary's Church since 1952.
Survivors include two daughters: Janet (Jim) Lahr of Flandreau, and Sherry (Jon) McNitt of Bryant, AR, and one son: Charles (Myrna) Hammond, of Sioux Falls; 8 grandchildren: Jill Lahr Rand, Julie Lahr Schipper, Eric Hammond, Jared Lahr, David McNitt, Jonathon Lahr, Beth Hammond, and Laura Hammond DeGroot; 11 great-grandchildren: Mikayla, Hannah, Dalton, James, Ella, Karissa, Hailey, Nathan, Sara, Finlee and Wyatt. Loretta was preceded in death by her husband, Richard, her parents, one brother, Merle, one sister, Shirlee and one grandson, Jeffrey.
Mass of Christian Burial will be 11:00 AM, Wednesday, September 5, 2018 at St. Mary Church.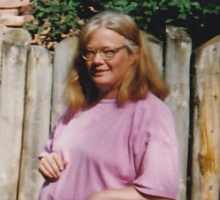 Kathryn "Kathy" Miller - Print this obit
Kathryn (Kathy) Jeannen Miller, 57, passed away August 14, 2018 in Sioux Falls, SD.
Kathryn Jeannen Jacobsen Miller was born March 4, 1961 at Ellsworth AFB in Box Elder, SD to Beverly (Jacobsen) Foley. She attended grade school in California and South Dakota. Kathy later attended high school in Wall, SD.
Kathy held several customer service positions at various companies. She met her husband, Robert (Bob) Miller, while he was working on her parents' hog farm in Lebanon, OR. They were married on May 31, 1984 and relocated to South Dakota.
Kathy enjoyed reading books, was passionate about her animals, enjoyed spending time with family, and online gaming. Every Sunday evening, Kathy would join her mother, Beverly, and sister, Lisa, to enjoy their favorite show The Walking Dead.
Kathy was a favorite among her nieces and nephews. Grateful for having shared her life are her husband: Bob; her mother: Beverly Foley of Sioux Falls, SD; two children: Paige Miller of Minneapolis, MN and Jeremy (Nikole) Miller of Summerset, SD; one grandchild: Gage; two sisters: Jodi Foley of Brandon, SD and Lisa Foley of Sioux Falls, SD; three brothers: Michael (Sandy) Foley of Chamberlain, SD, William Foley of Sioux Falls, SD, and John Foley of Fort Pierre, SD; and numerous nieces and nephews. Kathy was preceded in death by her grandparents, Nellie and Otto Jacobsen; her uncle, Simon Menning; her aunt, Delilah Menning; and step-father, Joseph Foley.
Celebration of life will be Saturday, August 18thwith family and friends from 2:00 – 4:00 PM at McHardy Park in Brandon, SD. Burial service will take place at GAR Cemetery in Miller, SD on August 19th, at 10:30 AM.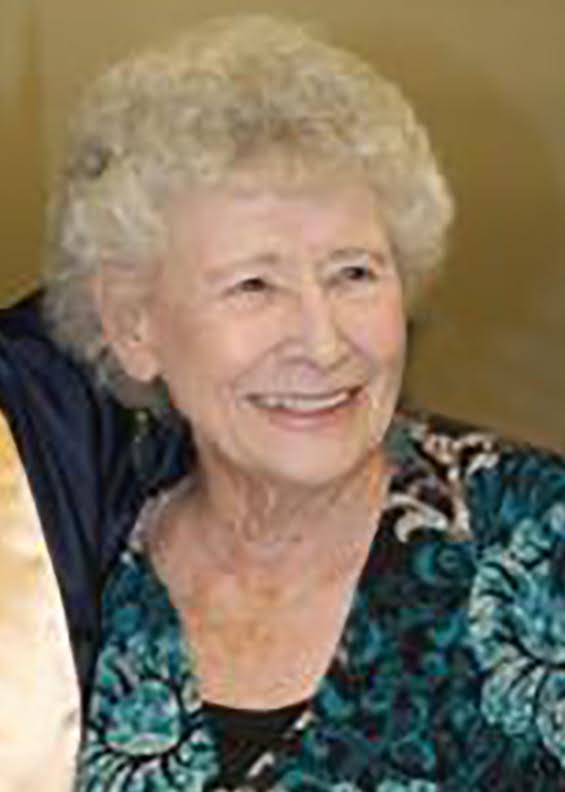 Lavonne St. Clair - Print this obit
Lavonne St. Clair, 81, of Eureka Springs, AR (formerly of Sioux Falls, SD) passed away July 24, 2018 after a brief illness. She was born to Ben and Ethel Backous on January 29, 1937 in Wetonka, SD, and graduated high school in Duluth, MN. She had five children with her husband, Leonard St. Clair, whom she married in 1959. The family moved to Sioux Falls in 1965.
She proudly reigned as matriarch of a family that puts the "fun" in dysfunction. Genuine to a fault, Lavonne was known for her quick wit and sharp tongue. Nobody ever had to guess where they stood with her. She made a lasting impression wherever her little red Kia Soul took her. If her unique fashion sense didn't catch your attention, her sincere (and oftentimes unsolicited) opinion would.
Lavonne worked hard to support her family of five kids and spent 26 years working for K-Mart. After retiring in 1992, she left Sioux Falls and rooted herself in Eureka Springs, AR. There, she became quickly embedded into the heart of the Ozarks by continuing her devotion as member of the Community of Christ Church, operating local businesses, and volunteering for various charities. Her powerful soprano voice will forever echo in the ears of her church congregation, as well as her friends in the Holiday Island Singers.
Lavonne leaves a legacy of love, but not in the traditional sense. She is responsible for raising a shitload of strong-willed, independent, hardworking individuals. Her tenacity and dedication to family will carry on for generations.
Grateful for having shared her life are her children: Lisa Oakley (David), Lauri Stevens, Lee (Tina) St. Clair, and Leslie (Roger) Bultena; her siblings: Opal (Jim) Roden, Elinor (Owen) Kelly, and Norma (Dick) Beasley; 10 grandchildren, 17 great-grandchildren, and three great-great-grandchildren; her favorite ex son-in-law, Michael Stevens and his wife Shanon; along with her church family and an army of friends who will miss her dearly.
Lavonne was preceded in death by her son: Len St. Clair Jr.; her parents: Ben and Ethel Backous; two brothers: Arnold Murray and Richard Backous; and an infant sister: Joyce Backous.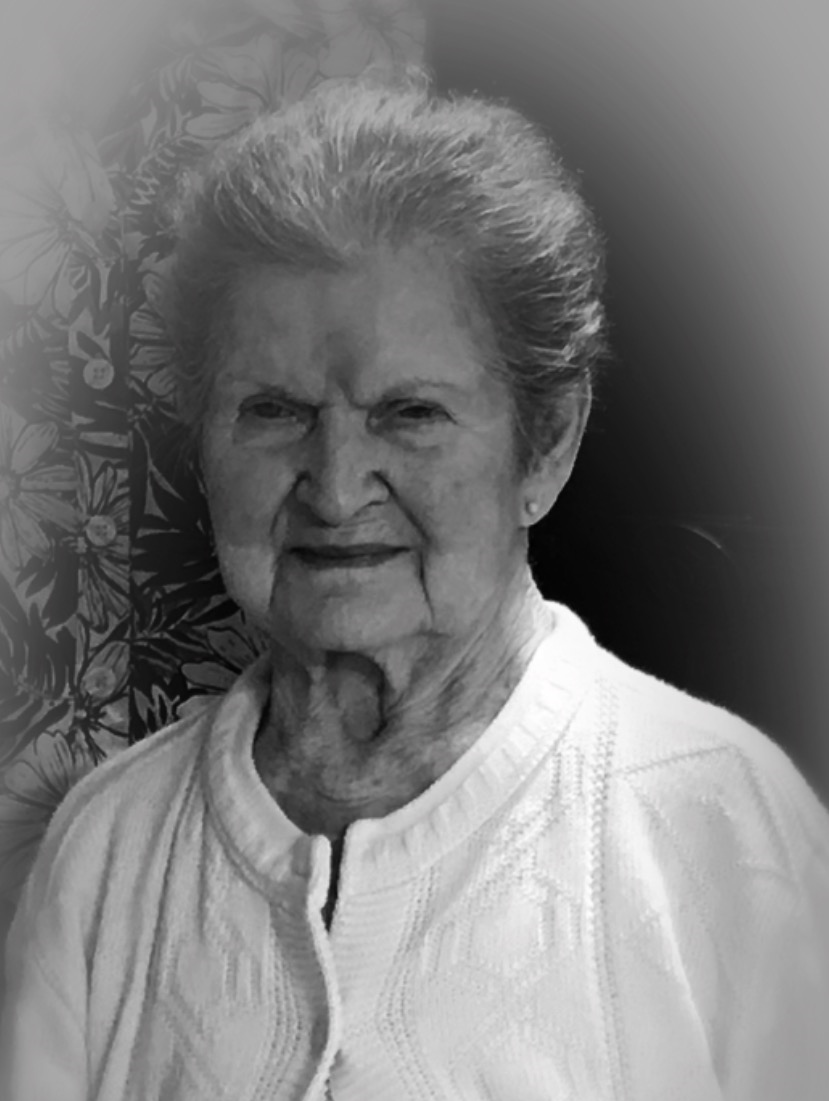 Alice Marie Domangue - Print this obit
Alice Marie Domangue, 87, passed away Aungust 4, 2018 in Sioux Falls, SD.
Alice Marie Hartmann Domangue was born August 13, 1930 in Yankton, SD to Carl and Katherine (Sorensen) Hartmann. She Attended Country grade school and later was graduated from Irene High School. Alice attended Maple Grove Church near Yankton, and later transferred to First Lutheran Church in Sioux Falls, South Dakota.
Alice held several jobs which included the Orpheum Theater, Harry's Restaurant and Dixie Bake Shop. She met her husband Warren (Blackie) Domangue while working at Harry's Restaurant. They were married June 29,1949. Alice retired from Dixie Bake Shop at 37 after being diagnosed with Rheumatoid Arthritis.
Alice enjoyed many activities that included being an avid bowler, cooking, baking, working in her yard, gardening and playing cards. Every Saturday evening she had a standing date with her grandson, Tony. They would have supper and then play cards for hours - which she looked forward to every week.
Family was very important to Alice and she enjoyed visiting with her family and friends. The family wishes to thank Sadie, her home nurse, for the tender loving care she provided to Alice in her last weeks. Alice thought the world of Sadie. Grateful for having shared her life are her children, two daughters: Shirley (Jim) Morrison, and Louise (John) Keenan both of Sioux Falls; and four sons: Guy Domangue, Glenn Domangue, Scott (Jeannie) Domangue, all of Sioux Falls and Mark (Jeannie) Domangue of Lincoln, Nebraska; 16 grandchildren and several great-grandchildren; sisters: Linda Mae Johnson, of Sioux Falls, and Mary Lorraine Welford of Fulda MN; brothers: Verner Einin Hartmann of New Sharon, IA and Dennis Carl Hartman of Yankton, SD. Alice was preceded in death by her husband, parents, and her siblings, Anna Adline Sorenson, Ethel Lorraine Hartmann, Arlene Viola Vielmette, Louise Christine Bennett, Karen Catherine Hartmann, Hans Emanuel Hartmann and Bert Leon Hartmann.
Visitation will be Tuesday, August 7 with family present from 6:00 – 8:00 PM at Barnett-Lewis Funeral Home. A Funeral service will be Wednesday, August 8, 11:00 AM at Barnett-Lewis Funeral Home.