Click here to view Archived Services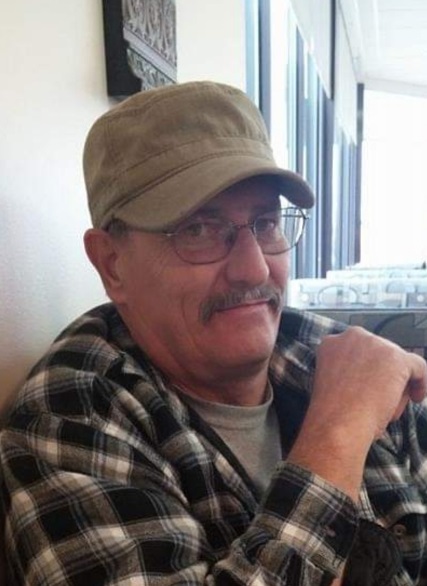 Patrick Jay Sievert - Print this obit
Patrick Jay Sievert "PJ" passed away comfortably August 18th, 2019 surrounded by his family. Pat was born on a Wednesday in September, the 18th, 1957 to his father Dale Sievert, and his mother Darlene Anderson in Chamberlain, South Dakota. He was 7 pounds 13 ounces. He was one of six: Janet,(OR), Linda, (Europe), Michael Sievert, Sharon Sievert, and Kay (MN). Pat attended High School in Trent, South Dakota, but received his diploma in Jacksonville, Alabama.
In 1974, a young dapper man named Patrick Jay Sievert finally replied to a recruitment officer he had talked to three months prior. He was strong but was graded to Army strong. He accepted recruitment into the United States Army. This was one of his many great adventures in life. This is also where he proudly assembled, repaired, and painted ground to ground missiles and delivered ammunition. He was Honorably Discharged in 1978. He then enlisted in the Army National Guard, and was also discharged with Honors 1982.
PJ was such an incredible person and friend and comrade. He worked various jobs: K& M-Grain Elevator, and as a farm hand with dairy cattle for many years. He worked with his mother who owned P & M Moving with many family and friends. He also worked at Raven Industries as a machinist for over two decades. He also drove truck for his son, Shain and worked along side his son, Mikey and daughter, Shawny.
Alongside his work day, Pat has always had a passion for automotive repair, and loved wrenching in the shop. In 1983, he received a degree in automotive from Southeast Area Tech with a 3.7 GPA and graduated top of his class. PJ's other favorite amusements and hobbies were avid engine building, humorist, cars and trucks, derby cars, motorcycles, boating, fishing, puzzles, baking and cooking, coin, key, and vinyl collecting. He will be fondly remembered by his love for general mechanics and could literally fix anything and everything. He was proud and honored to pass his ingenuity to all of his children.
He was united in marriage to Mary Sievert (Dreyer) on August 16,1983. They had four amazing children. First born, Shain Sievert, second born, Michelle Sievert, third born, Shawny Sievert and the youngest Mikey Sievert. Being a father was his greatest adventure in life. Patrick is preceded in death by his mother, Darlene Alberts, father, Dale Sievert, brother, Michael Glenn Sievert, sister Linda, and a grandson, Isiah Wayne Leiss. Having a stern yet very loving, courageous and open heart, his door was always open and his family cannot even begin to name all the people or families he unselfishly shared the "house" with over the last thirty three years. He is also survived by eight grandchildren: Serina Leiss, Siyanna Leiss, Kaden Sievert, Sabella Grove, Noah Sievert, Sabria Grove, Princeton Grove, and Thomas Sievert.
Visitation will be Friday, August 23rd, 9:30 AM at Barnett-Lewis Funeral Home with a Funeral Service at 10:30 AM. A Committal Service will follow at St. Michael Cemetery with Full Military Rites by the American Legion Post 15.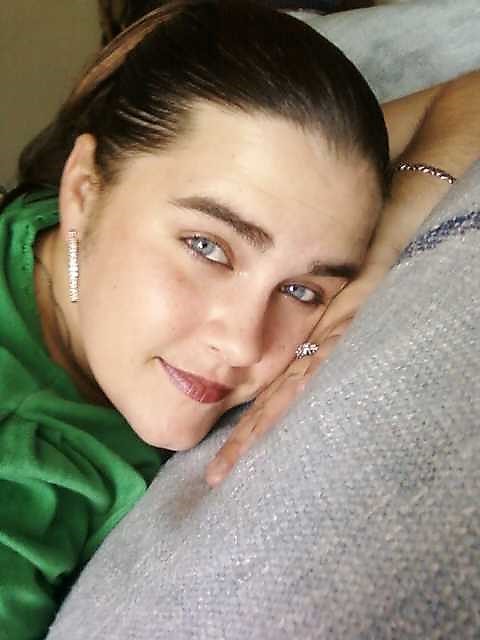 Breanna Jane Larson - Print this obit
Breanna Larson, 33, passed away August 17, 2019 in Sioux Falls at her home of natural causes. She was born on March 18, 1986 to Wendy Larson and Robert "Bob" Owens in St. Paul, Minnesota.
She is survived by her mother: Wendy Larson-Hickcox, and step-father: Gary Hickox; father: Robert Owens; siblings: Kristi and Bradley and many aunts, uncles, nephews, cousins and friends.
Celebration of Life will be Thursday, August 22 from 3:00 PM to 6:00 PM at Southeastern Church of Christ, 1208 South Southeastern Avenue, Sioux Falls. In lieu of flowers, memorials are preferred.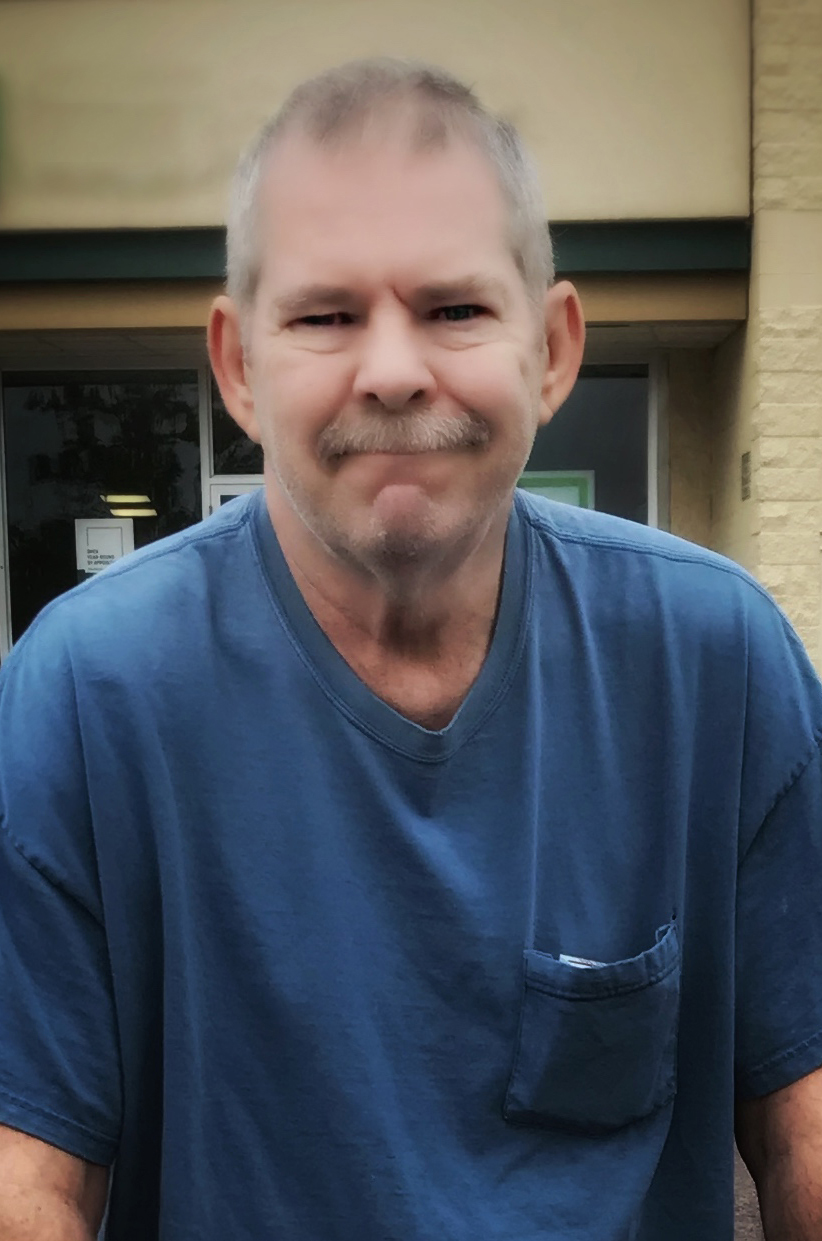 Guy Leroy Domangue - Print this obit
Guy Leroy Domangue, 69, passed away August 11, 2019 in Sioux Falls.
Guy Leroy Domangue was born March 1, 1950 in Sioux Falls to Warren "Blackie" and Alice (Hartmann) Domangue. He is a graduate of Washington High School.
Guy worked for CCL Label in Sioux Falls for over 20 years.
Guy enjoyed hunting, fishing and a game of golf with friends. He also enjoyed playing poker.
Grateful for having shared his life is his daughter: Gena Domangue Tyznik, Silverdale, WA; two sisters: Shirley (Jim) Morrison, and Louise (John) Keenan both of Sioux Falls; three brothers: Glenn Domangue, Scott (Jeannie) Domangue both of Sioux Falls, and Mark (Jeannie) Domangue, of Lincoln Nebraska. Guy is preceded in death by his parents.
The family wishes to thank Sadie, his home nurse, for the tender loving care she provided Guy for the last couple years.
Visitation will be Friday, August 16 from 1:00 PM – 2:00 PM at Barnett-Lewis Funeral Home with a Committal Service to follow at Woodlawn Cemetery.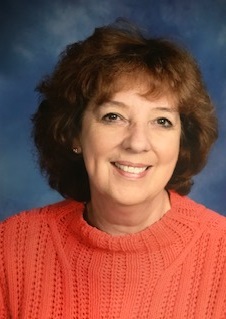 Anne Marie Mccullough - Print this obit
Anne Marie McCullough, beloved sister, aunt and mother, passed away August 8, 2019, at Sanford Hospital from a stroke. She was surrounded by her family. She died just five days shy of her 70thbirthday.
Anne was born on August 13, 1949, in Watertown, SD to Herman and Regina (Jellesma) Schaeffer. She graduated from Watertown High School in 1967 and went on to get her degree in business banking. She worked for CitiBank for many years, earning numerous awards, including the Citibank Service Excellence Award, Citicorp Service Excellence Award, and the President's Award. To expand her banking knowledge, Ann took additional courses through the American Institute of Banking, earning two diplomas. Most recently she was employed at Target Card Services working in the Fraud Security Department.
Anne had a deep faith and worked to learn more about her faith and enjoyed teaching others. She received a degree in Pastoral Ministries and, in April of 2018, received her Assemblies of God Ministry Credentials. She was a faithful and active member of Faith Temple Church and more recently Sioux Falls First Church, often volunteering in many different ways at church.
Much of Anne's life was spent serving others. She was very involved in programs at church, including Pathways for New Christians and the Journey Growth Tract. She held many bible study groups over the years for veterans or others who needed Christ in their lives. She was a mentor to many, was a Life Group leader, and also volunteered with the Royal Family Kids Camp. Extending her reach beyond the Sioux Falls community, Ann volunteered on many mission trips, most recently to reservations in South Dakota, and was also very involved in ARISE Ukraine.
Anne was an avid reader. She was proud of her personal library at her home. Because she spent her life helping others, Anne had very much wanted to donate her corneas to give someone else the gift of sight, but ultimately, due to health reasons, was unable to donate them.
The most important person in Anne's life was her son, Adam, who was born October 10, 1975. Anne raised her son in Sioux Falls near her sisters, Joan and Toni's, families. They all spent a lot of time together. Sadly, Adam passed away at the young age of 24. She is finally reunited with Adam in heaven. After Adam died she became even more involved in the lives of her sister Toni and her husband, Keith Halverson's children, Margo Smith and Susanne Gale. Anne became a second mom to the girls, a second mother-in-law to Margo's husband, Ross, and Susanne's husband, Patrick, and was a second grandma to her great nephew and nieces, Carson Smith, Alivia and Brooklyn Gale. The group "traveled in 10" to every band concert, cheer competition, softball game, dinner out, choir concert, birthday party, holiday and more. They were always looking for ten spots so they could sit together. There were times when someone might not be able to come to an event but because everyone knew we traveled like a crowd people often questioned whether they should take that empty seat next to us.
Anne is also survived by her brother, Carl Lindner of Watertown SD, her sister, Joan Drovdal of Sioux Falls, and their families. Anne was preceded in death by her son, Adam; her parents, Herman and Regina; four brothers: Eugene Lindner, Maurice Lindner, Lavern Johnson and Lloyd Schaeffer.
Condolences may be sent to Barnett-Lewis Funeral Home 901 South Minnesota Avenue, SF, SD 57104
Visitation will be Thursday, August 15thfrom 5-7 PM at Barnett-Lewis Funeral Home, with a prayer service conducted by Pastor Jeff Hayes at 7 PM. Pastor Quentin Beard will conduct a Memorial Service to be held at Sioux Falls First Church, 6300 W 41st St, on Friday, August 16th at 11 AM followed by a lunch.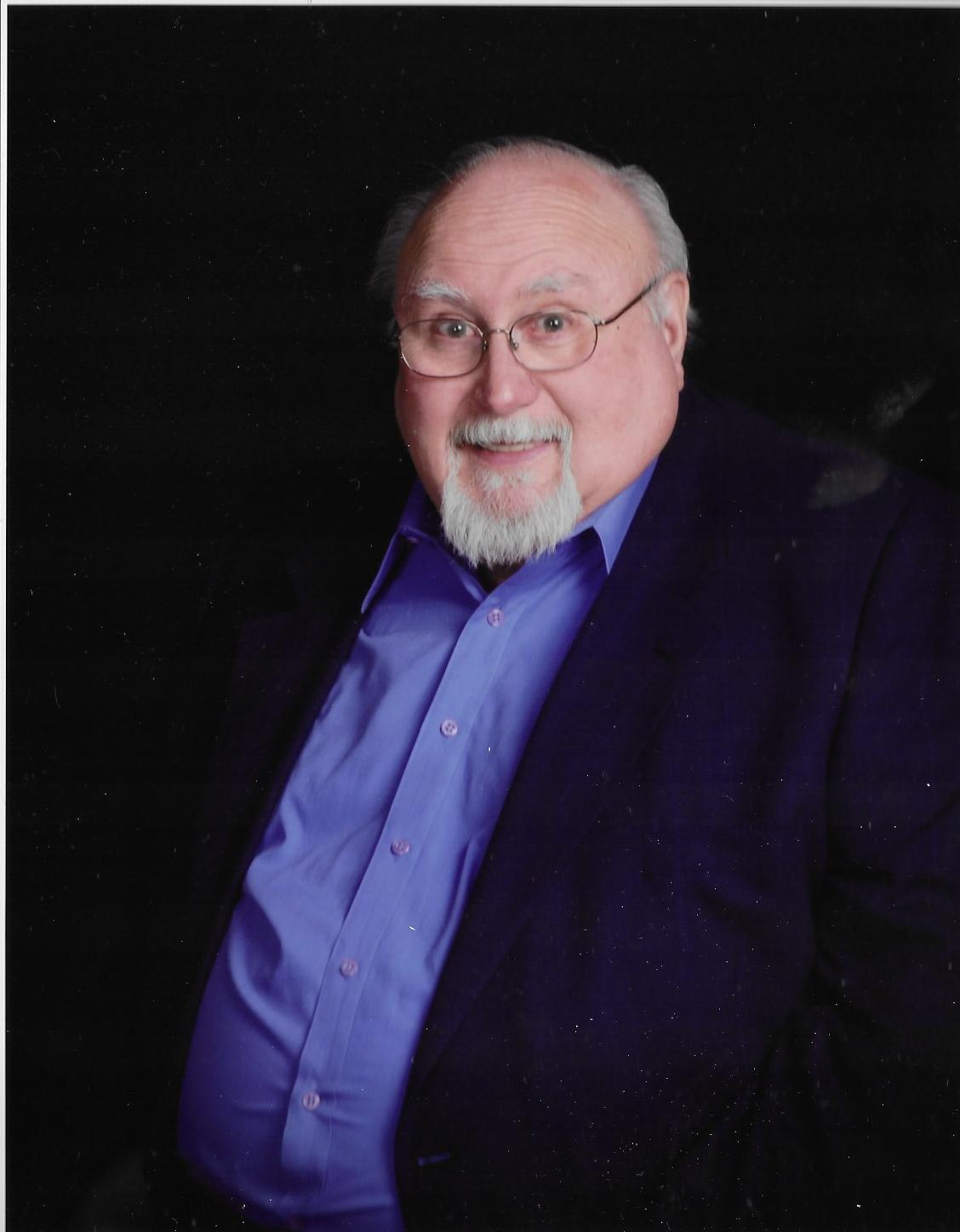 Richard "Dick" Wareham - Print this obit
Richard "Dick" Wareham, 78, of Sioux Falls, SD, died at his home, July 31st, 2019.
Dick was born June 21st, 1941, to Clair and Leona (Henderson) Wareham in Sioux Falls. He grew up in Sioux Falls and left high school at 17 to join the United States Air Force.
He returned to Sioux Falls in 1962 where he met the first love of his life Dianne Davis, and they were married on June 6th, 1965.
Dick worked as a mechanic in Sioux Falls for many years and was eventually hired by United Parcel Service, which moved him and his family to the Black Hills and eventually Bismarck, ND. They lived in Bismarck for nearly 10 years. While in Bismarck, they were active members of Bethel Lutheran Church.
Following a couple of years in Grand Forks, ND, Dick and Dianne moved to Illinois in 1990, where he managed a couple motels. After the passing of his wife Dianne in 2004, Dick moved back to Sioux Falls, to be closer to family and friends. Once back in Sioux Falls he reconnected with the second love of his life, his High School Sweetheart Joyce (Thomas). They were married on March 29th, 2008 and enjoyed 11 wonderful years together.
Dick is survived by his wife Joyce, son Noel (Cathy) Wareham, daughter Shannon (Greg) Swanson, and grandkids Lauren and Tanner Swanson. He is also survived by his brother Jim (Joan) Wareham and sister Margaret Wareham, as well as several nieces and nephews. He is also survived by Joyce's loving children, grandchildren, and great-grandchildren.
Funeral Service will be Monday, August 5, 10:30 AM at Faith Lutheran Church.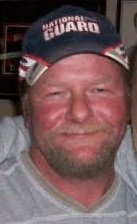 Steve Urban Dreyer - Print this obit
Steven Urban Dreyer Age 50, passed away unexpectedly at his home on Wednesday, July 24th, 2019. Steven Urban Dreyer was born in Sioux Falls, SD on September 16th, 1968 to Charles "Chuck" and Mariel (Monen) Dreyer.
Steve a.k.a Hog grew up and enjoyed spending time at the race tracks. He spent his younger days at Huset's Speedway in Brandon, SD and Lake County Speedway in Madison, SD working with his siblings as his father's helping hands. He loved playing pool, drawing and painting, listening to music, watching his beloved Minnesota Vikings, and a little NASCAR with his brothers. Most importantly spending time with his family and friends. He had an approachable personality with a contagious smile that would light up any room.
Steve attended Little Flower, Franklin, & Edison schools in Sioux Falls.
Steve possessed many talents that carried on into his work. He worked for Raven Industries. During that time he painted several balloons for the Macy's Day parade. He also experienced and enjoyed a once in a lifetime adventure working with his three nephews Shain, Mikey, and Nick and niece Jenni for Highway Improvement. Steve has done maintenance for 20+ years at local hotels, with him most recently being employed at the Ramada Inn and Suites.
Steve is survived by his daughters: Megan (Rick) Woodring of Tea, SD and Samantha (Todd) Casper of La Crosse, WI; 7 grandchildren: Drake, Tyler, Owen, Mason, Ruger, Marli, and Malcolm; his five brothers: Mike, Pat (Carol), Jeff, Billy (Billie Jo), and Greg (Bonnie) Dreyer all of Sioux Falls; long time friends: Gus Conroy, Mike Rinder and the Iron Creek Family; lots of nieces and nephews; great-uncles and extended family. He is preceded in death by his parents: Chuck and Mariel Dreyer; brothers: Randy Dreyer and Todd Dreyer, sisters: Stephanie Dreyer and Mary Sievert; and nephews: Matthew Dreyer and Isiah Leiss.
Visitation will be from 9:30AM-10:30AM on Wednesday, July 31st, 2019 at Barnett-Lewis Funeral Home. Funeral services will follow on Wednesday at 10:30 AM.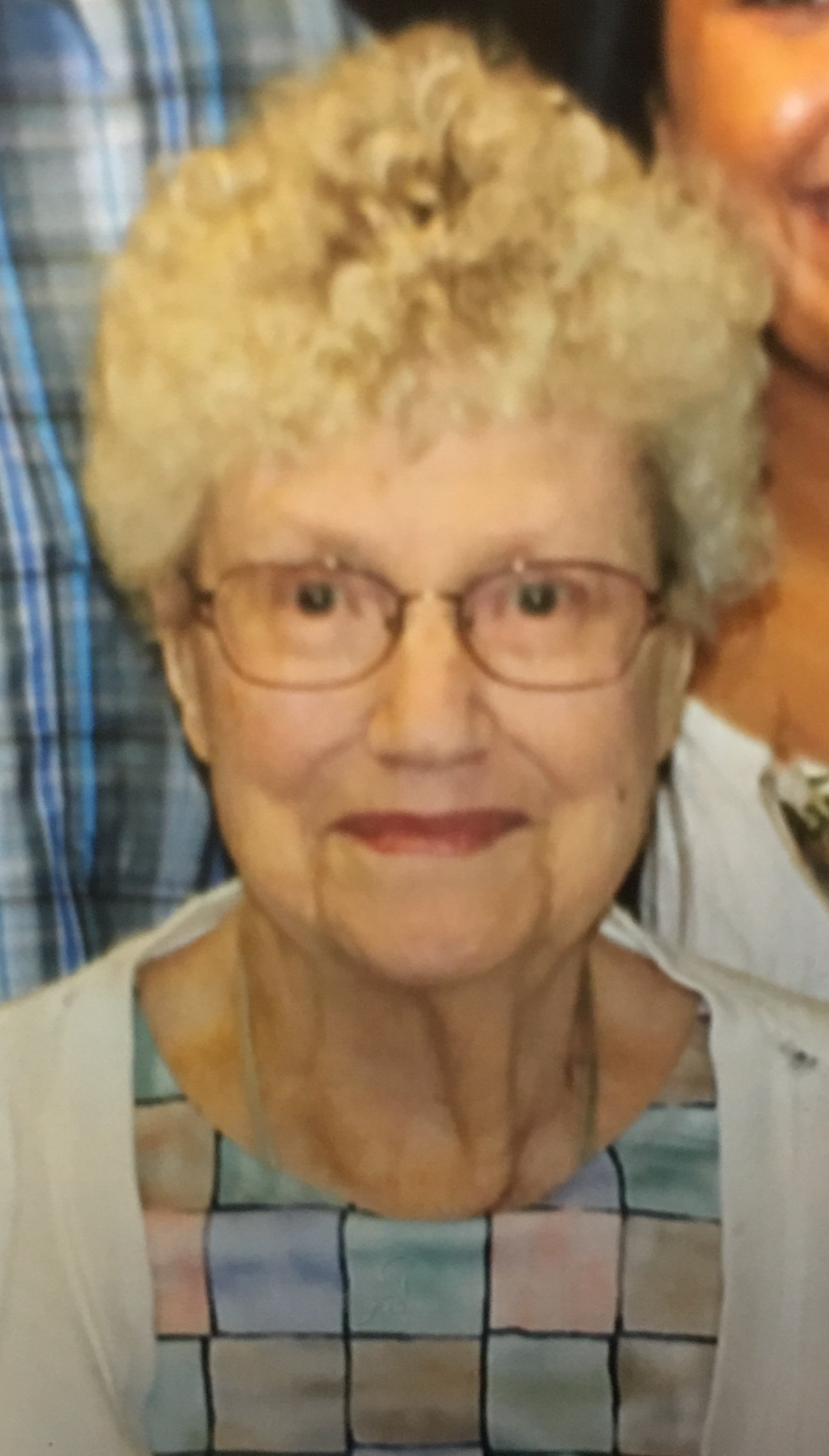 Margie Jean Huemoeller - Print this obit
Margie Jean (Anderson) Huemoeller, 89, of Sioux Falls, SD was called to Heaven on Wednesday, July 17th, 2019.

Margie was born November 14th, 1929 in Hudson, SD to Bertha (Sundvold) and George Anderson. She was raised in Canton, SD and Confirmed at Canton Lutheran Church in 1943. Margie attended school and graduated from Canton High School in 1947.

Margie moved to Sioux Falls after graduation and began her working career as a bookkeeper for the Paper Company of Sioux Falls, then Dekalb Seed Company in Brandon, and retired from Daniels-Olsen Building Products in 1994 to spend more time with her husband, Hank.

Margie was united in marriage to Henry J. Huemoeller on April 24th, 1954.
Together they spent 45 eventful years of camping, fishing, gardening, bowling, playing cards and spending time with family and friends.

Margie spent countless hours volunteering at Avera Hospital and the Active Generations, as well as being a long time member and holding offices at the Moose Lodge. She also was the driver and cheerleader for her sons and granddaughters many sporting events. She enjoyed rooting for the Twins and Timberwolves. She also enjoyed the exciting excursions to the fair for rides, games and fair food with anyone who wanted to join in.

Grateful for sharing her life, Margie is survived by her sons: Keven (Kathy), Spearfish, SD and Kent (Lisa), Wall Lake SD; sister: Betty (Robert) Johnson, Brandon, SD; granddaughters: Kelli, Terra and Jenna, Wall Lake, SD; nieces, nephews, and many cousins and friends. Margie is preceded in death by her parents, husband, nieces and nephews.

In lieu of flowers, Memorials may be made in Margie's' name to the Sanford Juvenile Diabetes Research Foundation or SD Make A Wish.
Visitation will be Sunday, July 21, 4:00 – 7:00 PM at Barnett-Lewis Funeral Home. Funeral Service will be Monday, July 22, 11:00 AM at Our Savior's Lutheran Church with burial to follow at Woodlawn Cemetery.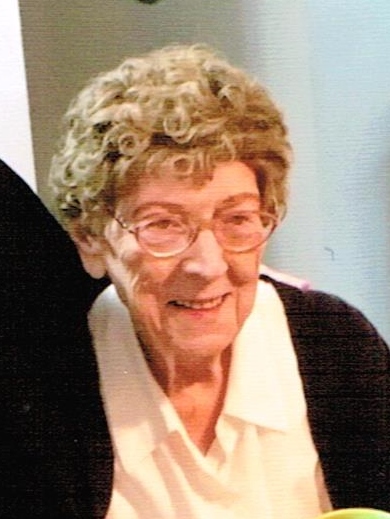 Ardus E. Meals - Print this obit
Ardus E. Meals, 93, passed away on July 15, 2019, at the Dougherty Hospice House in Sioux Falls with her daughter Trish by her side. She was born on January 13, 1926, to Woodruff and Agnes (McAvinney) Meals in Gann Valley, SD.
Ardus will be remembered for her love of family and for always having Juicy Fruit gum or M&Ms in her purse to bring delight to anyone young or old. She never tired of hearing about the happenings of her daughter, siblings, grandchildren, nieces, and nephews. In her heart, she journeyed with them through the joys and sorrows that life brought their way. From helping to deliver the Argus Leader in the early morning hours with her grandson to teaching her great-grandchildren how to play cards and attending their special events, her company was a daily blessing to many. (This kind-hearted lady played cards to win, though!) Everyone enjoyed her homemade angel food cake; she was even known to have sent a cake via Greyhound for someone's birthday one year. Canning summer tomatoes from the garden was another specialty of hers. She kept updated on current events, and reading and connecting with others filled her days, along with the enjoyment of sending cards and notes to those she loved. Facing her own hardships during life taught her to be a welcoming and accepting presence to all she met. Her daily rosary and faith were sustaining factors for herself and others. She leaves us with memories of her love and examples of her kindness. She was full of grace.
Ardus is survived by her daughter: Trish (Don) Dorn; brother: Edmund (Anita) Meals in Grass Valley, CA; grandchildren and their families: Josh (Amanda) Strait in Regina, Sask., Canada; Erin Strait in Minneapolis, MN; Suzie Strait (Nick Turner) in Seattle, WA; Kelly Strait; Tom (DeDe) Dorn; Jerry (Laura) Dorn in Omaha, NE; Steve (Kim) Dorn in Loveland, OH; Michelle (Eric) Majeres; and many beloved nieces, nephews, grandchildren, and great-grandchildren. She is preceded in death by her parents; her brothers Kenneth, James, LeRoy, and Raymond; and sisters Monica Scharf and Regina.
A very special thank you to Phyllis Higgins (family friend) and the staff at Avera@Home and Dougherty Hospice House for their loving care and thoughtfulness.
Visitation will be Thursday, July 18, 5:00 PM at Barnett-Lewis Funeral Home with a time of sharing and a Rosary at 6:00 PM. Mass of Christian Burial will be Friday, July 19, 10:30 AM at St. Katharine Drexel Catholic Church with burial to follow at Woodlawn Cemetery.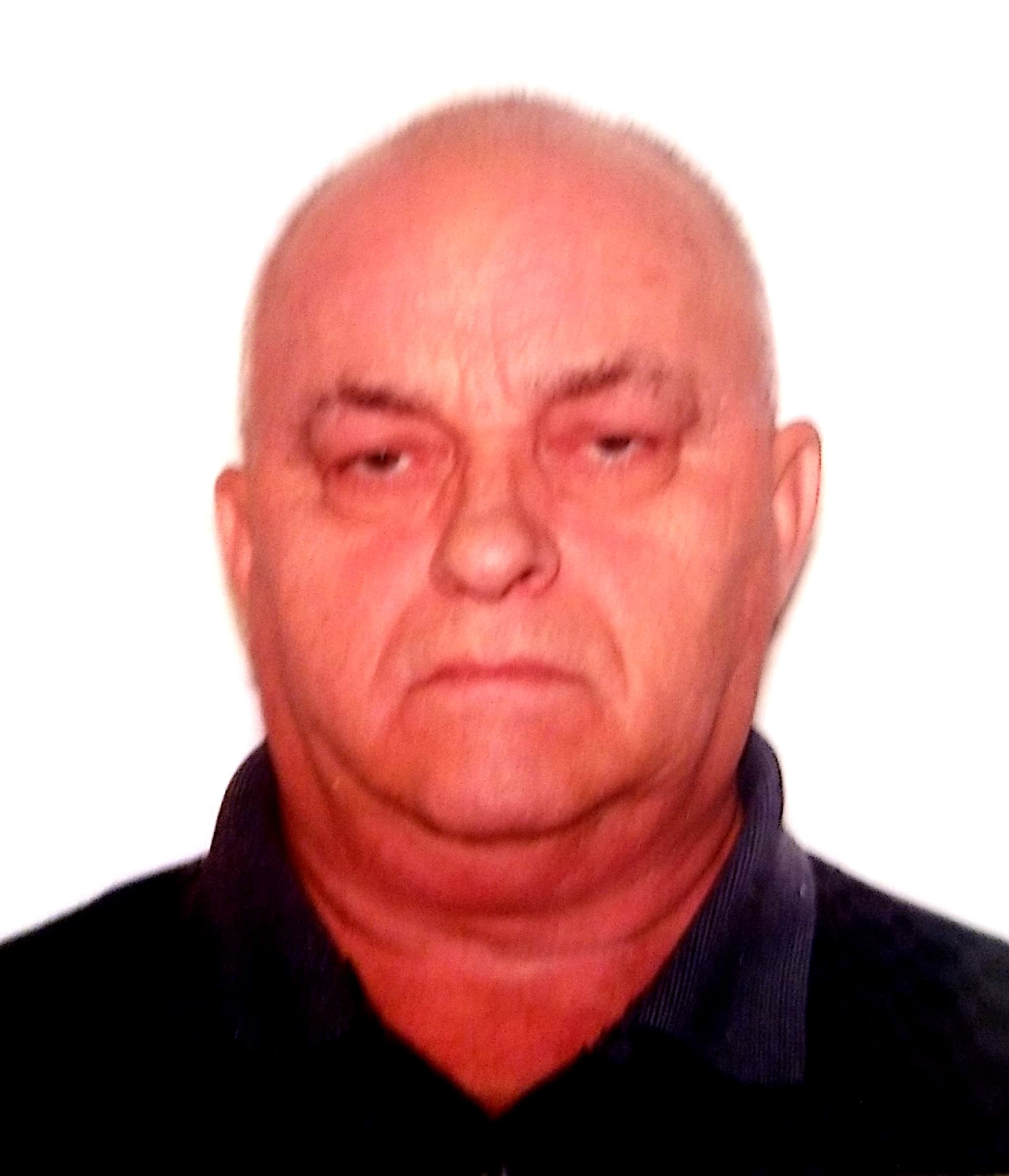 Slobodan Vukovic - Print this obit
When someone goes away, it does not hurt death itself, but it hurts what goes on afterwards. It's a gloom that will never be filled. It is painful not to do something else for him.
We're talking about words we did not say and we could.
Tears hurt.
Memories hurt.
Silences hurts.
It hurts to know that we will never be together again, we will not see you and you will not be with us.
When someone die, we do not see them any more, we do not hear, we do not feel. But they do not really go, our hearts remember the them, we hear the smile, we feel the hug. Our memories become immortal. No, it is not a separation that hurts ... Memories hurts that weigh on our backs and make us look back ...
The End hurts ..............
Slobo you will stay forever in our hearts.
Wife - Marta
Daughter - Marinka
Son - Darko
Daughter in law - Milica
Lunch afterwards will be held at Tower of David community room located at 320 S. 3rd Ave Sioux Falls, SD
Funeral Service will be held Friday, July 12, 11:00 AM at Transfiguration Greek Orthodox Church.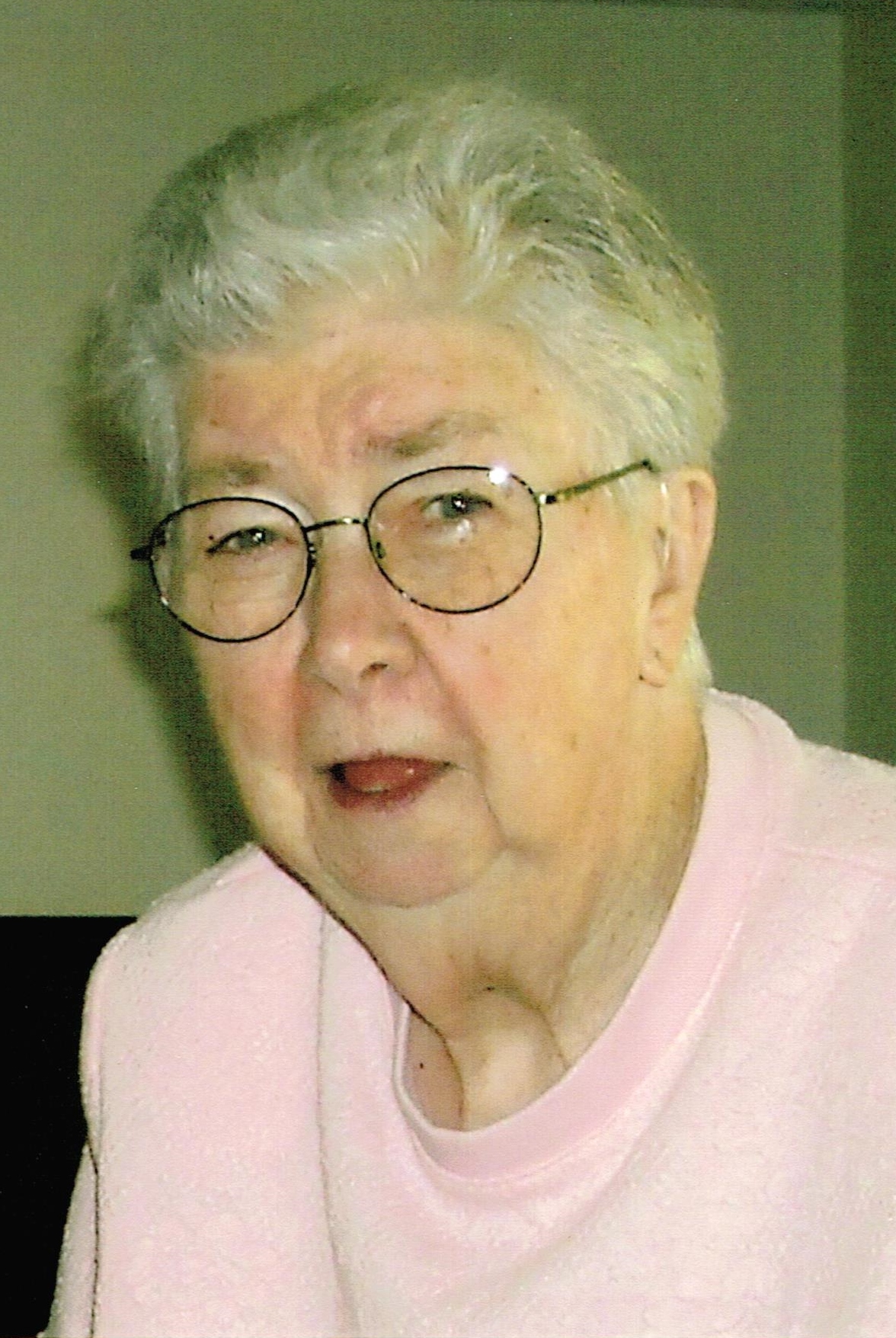 Irene Ann Peters - Print this obit
Irene Ann Peters passed away on February 1, 2019. Irene was born in Hamlin County, South Dakota on August 8, 1927 to Charles and Margaret (Kaiser) Mack. She married Thomas Peters in Waverly, South Dakota on December 27, 1949. Together, they had four children: Thomas, Barbara, Gregory, and Kathryn.
Irene worked as a telephone operator for Northwestern Bell and AT&T. She was a great operator and worked diligently for 35 years. Throughout her life, Irene was a part of the Telephone Pioneers and was proud to be a member of St. Mary Church. Irene had many joys in her life; quilting, sewing, and reading were just a few. However, Irene's favorite activity was spending time with her grandchildren.
Irene was preceded in death by her parents: Charles and Margaret (Kaiser) Mack, her husband: Thomas Peters; brother: Edmund Mack; and sister: Edmunda Hopkins.
Those grateful to have shared her life are her children: Thomas Peters II, Barbara Peters, Gregory Peters, and Kathryn Gillen; sisters: Colette Norbeck and Mary Ann Wonderlin, six grandchildren, thirteen great-grandchildren, and one great-great-grandchild, and her nieces and nephews.
Visitation will be Wednesday, February 6, 5:00 PM at Barnett-Lewis Funeral Home with a Scripture Vigil at 6:30 PM followed by the Rosary. Memorial Mass of Christian Burial will be Thursday, February 7, 10:30 AM at St. Mary Church.