Click here to view Archived Services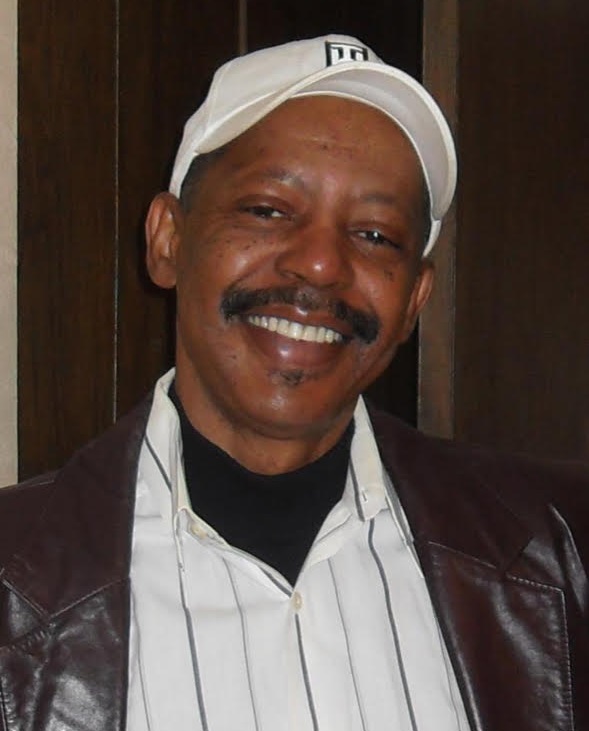 Gary "Mitch" Mitchell - Print this obit
Gary "Mitch" Andre Mitchell, age 65, passed away on Monday, November 4, 2019 at his home in Sioux Falls, SD. Gary Andre Mitchell was born on December 19, 1953 in St. Louis, Missouri to the late George and Lois (Mitchom) Mitchell. Gary was raised and received his education in East St. Louis, IL attending Cahokia High School and then Studied at Southern Illinois University Edwardsville, IL.
Gary was united in marriage with Doreen Witcher and from this union was blessed with the birth of DaNeesha, Pramelia, and Gary Jr. Gary was later united in marriage with Claudia Russell and from this union was blessed with the birth of Andrianna Mitchell.
Following his education, Gary began working at John Morrell and Company (now Smithfield) in East St. Louis, IL, he then transferred with John Morrell and Company to Memphis, TN until the plant closed and Gary transferred to Sioux Falls, SD in 1981. Gary was currently working at John Morrell and Company in the quality control department at the time of his passing.
Gary loved reading his Bible and preaching the word of God, every day via The Word Of Wisdom Ministry. He also enjoyed collecting and repairing cars, working in his garden, listening to Jazz music, and collecting suits. Above all, Gary loved spending time with his family and friends.
Grateful for having shared his life are five children: DaNeesha Mitchell, Pramelia "Mia" (Kelsey) Baumgart, Gary Mitchell Jr., Cameron Hagen and Andrianna Mitchell, all of Sioux Falls, SD; three step-daughters: Chanelle Richey, DaVida (Allen) Madison and Rosalynn Russell all of Sioux Falls, SD; eleven grandchildren: Kiarra Baumgart, Kwentin, Baumgart, Connor Shockey, Kamren Baumgart, Rakya Pritchard, Xara Mitchell, Naiyanna Jones, Kayomi Smith, Lazer Madison, Major Campbell and Kai Campbell; two great-grandchildren: Sariah Potter and Kayvon Baumgart; eight siblings: Gregory "Wayne" (Sheree) Mitchell, Fairview Heights, IL, Jerome (Doreen) Mitchell, Atlanta, GA, Sharon (Greg Fulton) Mann, East St. Louis, IL, Yolanda Pickens, East St. Louis, IL, Montra (Brenda) Mitchell, Atlanta, GA, Deborah (Everett) Scruggs, Macon, GA, Lori Johnson, Virginia Beach, VA, and Marsha Mccottrell, Fairview Heights, IL; and many, many nieces, nephews, cousins other relatives and friends. Gary is preceded in death by his parents, George and Lois Mitchell; infant daughter, Rasheeda Mitchell; infant brother, Kevin Mitchell; and brother-in-law, Terrill Johnson.
Visitation will be Saturday, November 9, 2:00 PM – 4:00 PM at Barnett-Lewis Funeral Home with a time of sharing at 3:30 PM. A Funeral Service will be held in St. Louis, Missouri at a later date.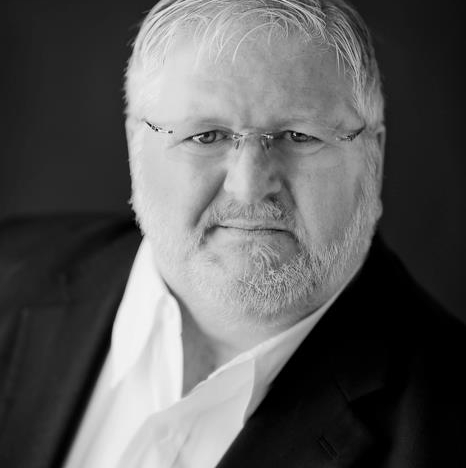 Patrick Mark Gustaf - Print this obit
Patrick M. Gustaf was born on August 8, 1952, to Charles "Diz" and Gertrude (Fleming) Gustaf. Pat was raised in the North End area of Sioux Falls attending Cathedral Catholic School and then O'Gorman Catholic High School. He was proud of his upbringing and the lifelong friendships created within his neighborhood. Listening to the stories of his childhood adventures never got old and seeing the twinkle in his eye as he denied any mischievous behavior could bring a smile to anyone's face. He loved his north end, but his weekends belonged to Montrose. Pat's extended family made up a large percentage of the population of this special little South Dakota town. He was close with his cousins, aunts, uncles, and friends there and those relationships have stayed strong throughout his life.
While in high school, Pat started working for Earl May Garden Center in Sioux Falls. It was there that he discovered his passion for plants and flowers. He was given an opportunity to start his own floral business and he jumped at the chance. This started a 45-year career as a floral designer and small business owner. He and his sister worked hard, and Gustaf's Flowers and Plants and Gustaf's Greenery were both well-known businesses in Sioux Falls and the national floral industry. To say that he loved his work would be an understatement. He was happiest when he was behind his bench creating beautiful arrangements. Pat loved a good party and he was honored to help create and beautify events for thousands of people over the years. He was so good at getting to know a client and creating flowers that were perfect to fit their needs. He was not afraid to push boundaries and he enjoyed doing creative and unique designs. Some of my favorites were the goldfish bridal bouquets and the floating centerpieces. Pat enjoyed promoting his profession thought teaching and service. He taught floral design at STI for many years and through those classes, he made many friends and created new generations of colleagues. He was instrumental in founding the South Dakota Floral Association and served it in many different capacities over the years. His friends in SDFA were dear to his heart as they shared the same struggles and triumphs as he did. He was quick to lend a hand to help or an ear to listen. He took pride in how SDFA helped the floral community of South Dakota.
Pat loved his family with a fierceness that was beyond words. Beginning with his parents and siblings, cousins, aunts and uncles, and later extending to his family. Pat married Deona (Dee) Gustaf in 1973 and together they created 6 children. Later divorcing, he and Deona were able to put their differences aside and raise their children as a team. There are few teams on earth that work as well as this little family did. Pat and Deona started a tradition of gathering on Wednesday nights for a family supper so that activity schedules could be shared and important events could be celebrated. We continue that tradition today. He taught us to support and enjoy each other. Pat was proud of his family and was quick to tell them how much he loved them. Pat loved to have fun and was always looking for an adventure to embark on. There were few dull moments when he was around. He enjoyed making his family try new things, whether they liked it or not! Fried Spam sandwiches, pomegranates, and calamari come to mind. He was quick to jump into the pool with the kids or engage us in a spirited game of Chinese checkers. Never one to stand on the sidelines, he wanted to be in on everything and pushed his family to be the same way. Pat would often welcome his children's friends into his circle as well. It was not uncommon for one of our friends to stop by to see him even if we were not there. Pat had a way of making each person special and his love was so big that it enveloped every person that he touched.
In 2002, Pat embarked on his favorite adventure of all time…being a Grandpa! He couldn't get enough of his five grandkids and he had unique bonds with each one of them. It was so important to him to be a part of their lives and to help influence who they would grow to become. He enjoyed going to every activity that he could and loved getting to show them off. The grandkids loved having adventures with Papa, such as backyard bonfires, trips to floral conventions, our yearly Circus outing and Skyforce games. All of the grandkids enjoyed our annual 4thof July croquet tournament where Papa would cheat blatantly and still never win. The stories that they carry in their hearts will be cherished forever.
Pat was an active member of the Sioux Falls Catholic Community. For many years, he attended Christ the King. He served on a number of different committees, taught religious education, worked with the youth group and was a staple member of the 7:00 PM Sunday mass group. He loved his Christ the King family and remained close with them. Following his children, he transitioned to St Mary's. Due to his ill health, he was not as active as he wished he could be, but he was able to help with decorating the altar for special occasions and he was quite proud of the beauty that he could bring to church. He has spent the last two months at Dougherty Hospice House and has found great comfort in the daily mass there. His faith has been so important to him and it is so strong that it has sustained us all as we struggled in his fight against cancer. He was never afraid to die, but he just wasn't quite ready to leave this party.
The Downtown Lion's Club was another outlet for Pat's need to serve others. He joined the club in the 1970s and was active until these last few months when his mobility prevented him from getting there. Hardly missing a meeting, he enjoyed his time with fellow Lions. He served in many different positions through the years, but his favorite being "Pit Boss" at the Annual Lions Pancake Days. He had many adventures with this group of folks as well including different conventions and trips to other countries. These friends were so very important to him.
A life so full and active is hard to sum up in a few short paragraphs. If you could look at the big picture of Pat Gustaf, you would see that you should always talk to strangers, always find the good in every situation and never pass up on an adventure.
Patrick passed away on October 28, 2019. He leaves behind a family who will miss him dearly including his son: Bryan and his wife Angie; daughters: Karlee Bathke and her husband Ryan, Marne and her fiancé, Jenn, and Erin; grandchildren: Benjamin, Isabella, Oliver, Tayten, and Zoey. Cherishing his memory are his brother: Dick and his wife Nancy; and sisters: Jean Gustaf, Susan Kenyon and her husband Rich, and JoAnn Leibrecht and her husband Jim. He also leaves his best friend in this world and the mother to his children, Deona (Dee) Gustaf.
Upon his death, he joins his parents, brother Mike, infant son Gregory and his daughter Emily who went before him by 9 days. Their joyful reunion in heaven brings us great peace.
Visitation will be Friday, November 1, 2019, 4:30 PM at St. Mary Catholic Church with a Scripture Vigil at 6:00 PM. Mass of Christian Burial will be Saturday, November 2, 10:30 AM at St. Mary Catholic Church.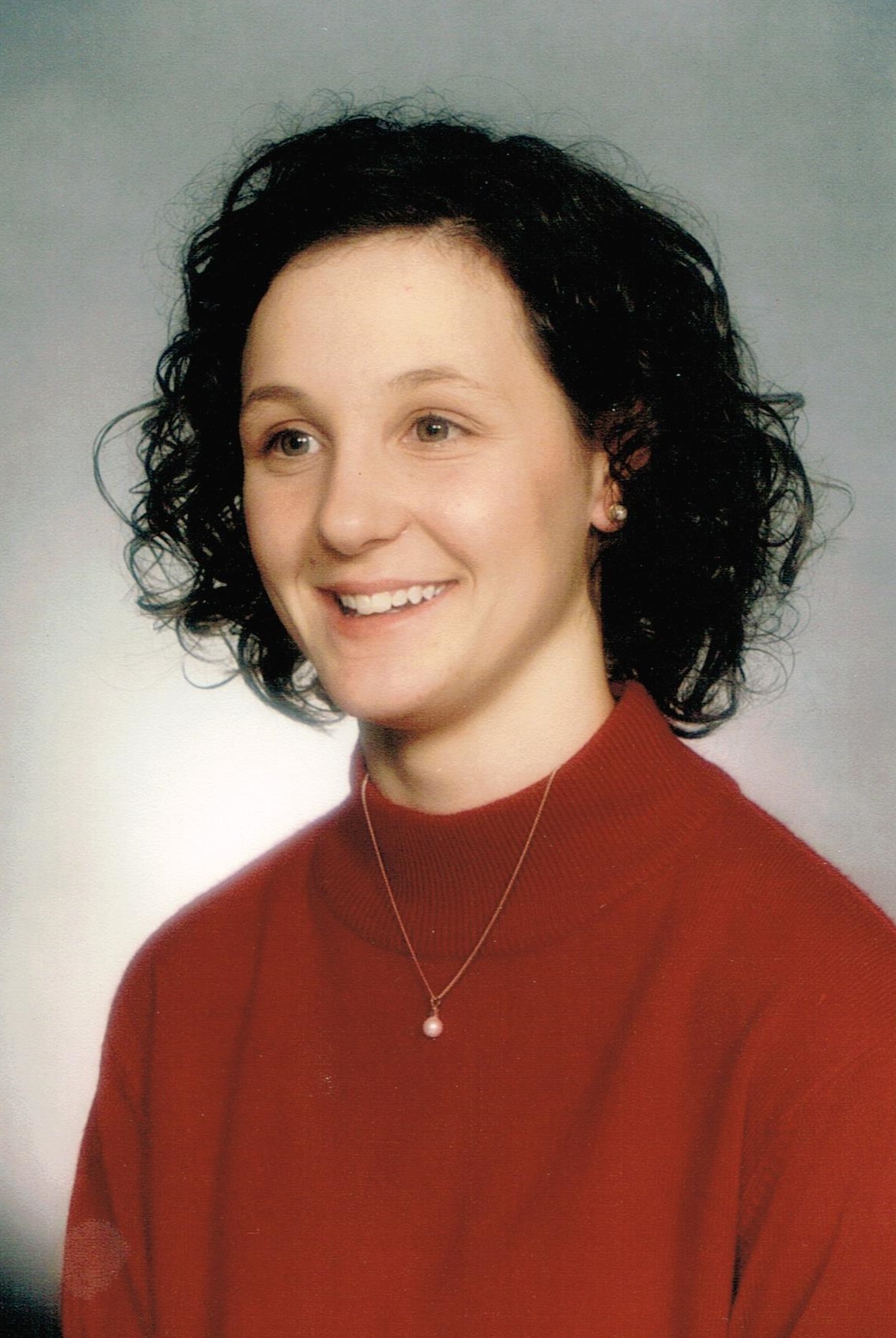 Emily Jean Gustaf - Print this obit
Emily Jean Gustaf came into this world on February 25, 1982, the daughter of Deona (Larson) Gustaf and Patrick Gustaf. Emily was born healthy, but shortly after birth, an infection ravaged her tiny body. She won the fight against the infection, but it left her with a brain injury that would affect the course of her life. She has always been a fighter. Despite a grim outlook for quality of life, Emily learned how to walk, talk, read, ride a bike, hold a job and bring joy to the lives of everyone she met.
It seems unfair to try to summarize Emily's life in a few short paragraphs. Her life was so big and bold! She went to many different schools, as special education programs tended to be relocated often. She graduated from Lincoln High School in 2002. Following high school, she attended a vocational program and worked at Apple Tree daycare, Avera McKennan Hospital, and St. Francis House then at Hy-Vee. She loved working and made life-long friends everywhere she went. Emily never met a stranger. She could talk to anyone about anything. She was quick to love and slow to judge.
Emily excelled in athletics and was most content when she was out being active. She participated in Special Olympics starting in 1995 and just retiring this year. She has medaled in so many events that we can't even begin to keep track of them. She especially enjoyed gymnastics, softball and swimming. In 1999, she was selected to represent South Dakota and the USA as a delegate in Swimming in the International Special Olympics. She brought home a gold medal and we brought home amazing memories of a very special family trip that we will cherish always.
Emily possessed an intuition that was uncanny when it came to babies. Babies were inexplicably drawn to her, and she to them. She had an ability to sooth even the fussiest of kiddos. In 2002, Emily's world changed as she transitioned into her favorite role in life, Auntie. She took her role very seriously and her nephews and nieces adored her. She went on to adopt her nephew and nieces' cousins as hers as well, and that arrangement seem to suit all involved. She was happiest when she had a baby in her arms.
Not everyone in life gets a built-in in best friend, but Emily did. Emily's twin, Erin was her constant companion. The girls did everything together and rarely were apart for more than a day or two. The bond they share is enviable, even sharing a secret language as infants. Emily was the twin that had the ideas and Erin was the one to carry them out. To hear them giggle and play as children was to know pure joy. I loved the twinkle in Emily's eye and the grin on her face when she and Erin were together.
Left to cherish our Emily Girl are her parents: Patrick Gustaf and Deona Gustaf; brother: Bryan and his wife Angie; sisters, Karlee Bathke, and her husband, Ryan; Marne Gustaf and her fiancé Jenn; and Erin Gustaf; nephews Benjamin, Tayten, and Oliver; and her nieces: Isabella and Zoey. She will also be missed by many aunts, uncles, cousins and friends. She was preceded in death by her grandparents, Oliver and Marian Larson and Charles and Gertrude Gustaf and an infant brother, Gregory. Godspeed to our girl!
Visitation will be Tuesday, October 22, 4:30 PM at St. Mary Catholic Church with a Scripture Vigil at 6:00 PM. Mass of Christian Burial will be Wednesday, October 23, 10:30 AM at St. Mary Catholic Church.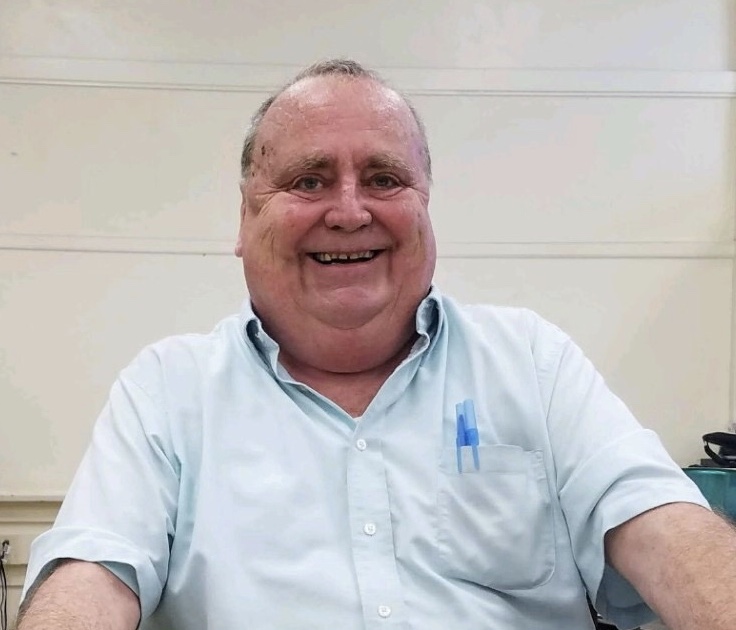 Stephen Wesley Rittenhouse - Print this obit
Steve Rittenhouse, 68, passed away October 17, 2019 at Ava's Hospice House in Sioux Falls, SD. He was born in Breckenridge, MN, on July 25, 1951 to Wesley and Donna (Gripentrog) Rittenhouse. He graduated from Breckenridge High School in 1969. He attended the University of Minnesota Morris from 1969 to 1971. He enlisted in the Navy in 1971. He served on the submarine USS George C Marshall, stationed out of New London, CT, and Rota, Spain. He was honorably discharged in 1975. After his service, he attended Moorhead State University and graduated with a BS degree in 1977.
He was a teacher at St. Aloysius in Olivia, MN from 1977 to 1979. He moved to Los Angeles, CA in 1979 and taught in the Los Angeles School District from then until he retired in 2018. Steve was initially a substitute teacher in various Los Angeles elementary schools. He taught at Sheridan Street Elementary School from 1980 to 1990. He taught at Rowan Ave. Elementary School from 1994 to 2018.
Steve had remained good friends with teachers from both schools. He was very popular with students, parents and teachers. He influenced many lives. Math and Science were his passions.
Steve was a kind and gentle person with a great sense of humor. He had a signature smile and everyone who knew him loved him. He was a great friend and brother. He touched many lives and have given great memories to all who knew him.
Steve enjoyed traveling, camping, gardening and brewing his own craft beer. He won several ribbons at county fairs for his brews. He loved hiking in National Parks, fishing and golfing. He headed math clubs and prepared students for competitions. Steve loved the beach, the sunny California weather, and the Vikings. He loved life and going out with friends.
Steve was diagnosed with cancer in July, 2019 and died after a brave fight on October 17, 2019, in Sioux Falls with family.
Steve was preceded in death by his parents, Wesley and Donna Rittenhouse, and his sister, Jane. He leaves behind his siblings: Joel (Debbie) Rittenhouse, McCall, ID, Kathleen (Robert) Renner, Sioux Falls, SD, Mark Rittenhouse, Breckenridge, MN, John (Astrid) Rittenhouse, Luverne, MN, and Tom (Kristie) Rittenhouse, Breckenridge, MN; and 14 nieces and nephews.
Those we love don't go away, they walk beside us every day.
There will be a graveside celebration of life and burial service at St. Mary's Cemetery in Breckenridge, MN in the summer of 2020; date to be determined.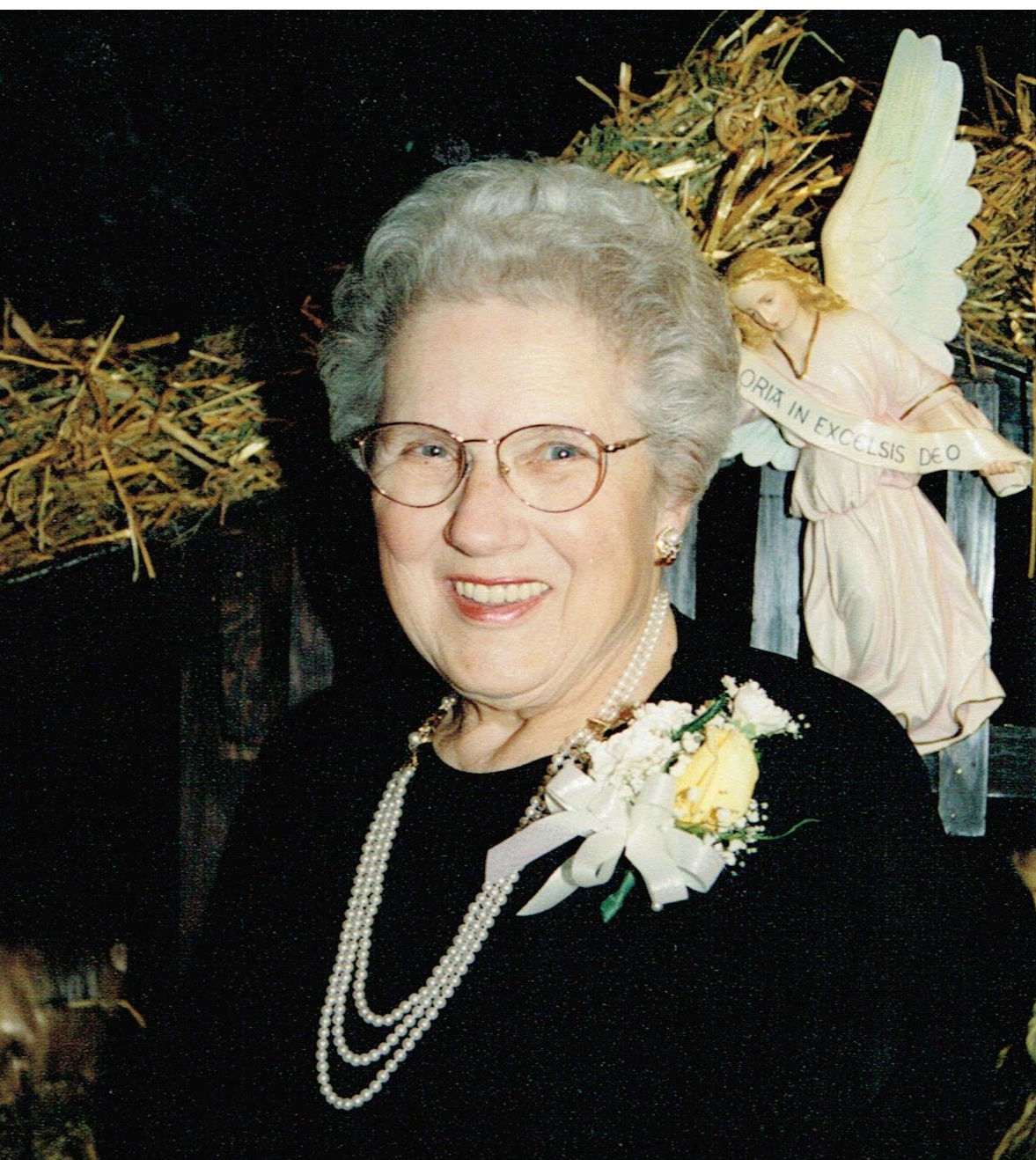 M. Lorraine Pierce - Print this obit
Margaret Lorraine Pierce, 98, died October 18, 2019 at her home in Sioux Falls with family by her side. Lorraine was born in Luverne, MN on December 27, 1920, to Clarence Victor and Winona Marie (Horrell) Wathen. She was the oldest of 6 girls and 2 boys. As each new baby in the family was born, Lorraine defined what was to be her calling in life – she became a mother figure and caregiver to her younger sisters and brothers.
Lorraine attended school at Pipestone County School District 25 for several years and graduated after 8thgrade from Hatfield, MN School. At the young age of 17, she first met Vernon Pierce when he delivered groceries to her employer's home. He would always whistle while he worked, and Lorraine would hide behind the door when he walked up to the house because she didn't want him see her! She couldn't hide for long, however, and he finally spotted her.
Lorraine and Vernon dated for about 5 years before "tying the knot." World War II had begun, and Vernon entered the US army. In 1943 he was stationed at Camp Barkley near Abilene, TX. When they decided to marry, Lorraine left her family – and everything she knew, traveling alone by train to Abilene, TX, sitting on her suitcase the entire trip, to marry the man of her life, her soulmate, Vernon! Their wedding took place on July 17, 1943. They lived in Abilene for 7 weeks before Vernon was transferred to Indio, CA for desert training. Lorraine then traveled by car to Indio with a Lt. Colonel's wife and her 3 children. She and Vernon lived there for 4 months; he was then transferred to NJ, and they lived in Trenton from January through March 1944. At that time he was stationed overseas in Europe, so Lorraine returned to Sioux Falls where she began working at JC Penney.
Vernon returned from the war in October 1945 and came home to Sioux Falls. Robert Vernon was born 9 months later, and Lorraine left her job at Penney's to follow her life's call of motherhood. In the following years Marla Marie, Kathleen Anne, Roger Lee, Roland Mark, Rodney Eugene, Marleen Adele, Rory Alan, and Jacqueline Kaye completed the family. It always amazed us that no matter how many of us there were, love abounded and none of us ever felt left out! That, in no small way, was due to Mom and Dad's extremely large capacity for love. That same love has extended to their 30 grandchildren, 39 great-grandchildren, and 14 great-great-grandchildren, as well as any others in the future and upcoming generations.
When Jacqueline was about 2, Lorraine and Vernon decided to offer less fortunate children a better way to begin their lives. They became foster parents and offered over 120 babies a home from the time they were born until they were adopted by loving families. Some of those children remain close to Lorraine to this day. That special tender loving care from Lorraine and Vernon was given not only to the young, but also to the elderly, in particular Lorraine's mother Marie Wathen and Vernon's siblings Mildred Durant and Melvin Pierce.
Vernon passed away very suddenly of an aortic aneurysm in October 1988. Lorraine's strong belief in God made it possible for her to make it through that difficult time. Leading by her examples of inner strength and serenity, she guided her children through this chapter of their lives while we all tried to make sense out of it. She also continued along God's chosen path for her of nurturing others by continuing to care for Mildred until her death in 1992.
Lorraine loved camping and annual trips to the Black Hills with her family. She enjoyed trips to visit her out-of-town children and other relatives, a cruise with her siblings, and visiting other friends. Lorraine liked dancing, especially square dancing with Shirts and Skirts Square Dancing Club. She lived independently until her death at 98 years young and had numerous friends. She enjoyed playing BINGO and 500 with them and spent many a summer evening sitting outside with them after a walk. She enjoyed gardening, sewing, crocheting and embroidery with friends. She loved to attend plays, concerts and musicals, as well as baseball, softball, basketball, volleyball, and football games that her grandchildren and great-grandchildren participated in. She was so proud of her family and made sure that each one knew that.
Lorraine was a member of St. Joseph, St. Therese and St. Mary parishes for many years, and was a member of the Altar Society, Legion of Mary, Catholic Daughters, and past member of St. Mary funeral choir. She held a special devotion to Jesus and the Blessed Virgin Mary, and to praying the Rosary. She was a lifetime member of the VFW and DAV and served as president of DAV Auxiliary.
The family offers special thanks to Kathleen for her loving care of Lorraine these last years of her life.
Lorraine was preceded in death by her parents, husband, siblings Mary (LeRoy) Kempenich, Thelma (Bud) Westebur, Cecil (Sue) Wathen and Pat (Doug) Dysthe; grandchild, Marti Pierce, and great-grandchildren Jordan Pehnke and Cameron Van Wagner. She is survived by her children: Robert (Debbi) Pierce, Galveston TX; Marla (Maury) Richard, Sioux Falls SD; Kathleen Piercemogen, Sioux Falls SD; Roger (Sandi) Pierce, Flower Mound TX; Roland (Mary) Pierce, Madison SD; Rodney (Mary) Pierce, Sioux Falls SD; Marleen (Brad) Brown, Sioux Falls SD; Rory (Dee) Pierce, Wheatridge CO; Jacqueline (Kevin) Humke. Sioux Fall SD; siblings Bernadine (Morris) Van Hoecke, Pipestone MN; Rita (Bob) Paulsen, Pipestone MN; Howard (Judy) Wathen, Janesville WI; former daughter-in-law Sandy (Rose) Pierce; 30 grandchildren; 39 great-grandchildren; 14+1 great-great-grandchildren, and many nieces and nephews.
Visitation will take place Wednesday, October 23, 4:00 PM at Barnett-Lewis Funeral Home with a Scripture Vigil at 6:30 PM followed by a Catholic Daughters Rosary. Mass Of Christian Burial will be Thursday, October 24, 10:30 AM at St. Mary Catholic Church followed by interment at St. Michael Cemetery. In lieu of flowers, memorial donations may be made to fighting cancer of any kind, Bishop O'Gorman Catholic Schools (teacher's wages and scholarship funds for needy families), and to the offering of Mass for family or individuals.
Lorraine's humor and steadfast faith in God assisted her along life's path many times. And she, in turn, helped many others to find their way. She and Vernon always encouraged their children to follow their own dreams and find their own answers to life's questions. They never placed limits, but rather encouraged them all to find their own paths and boundaries.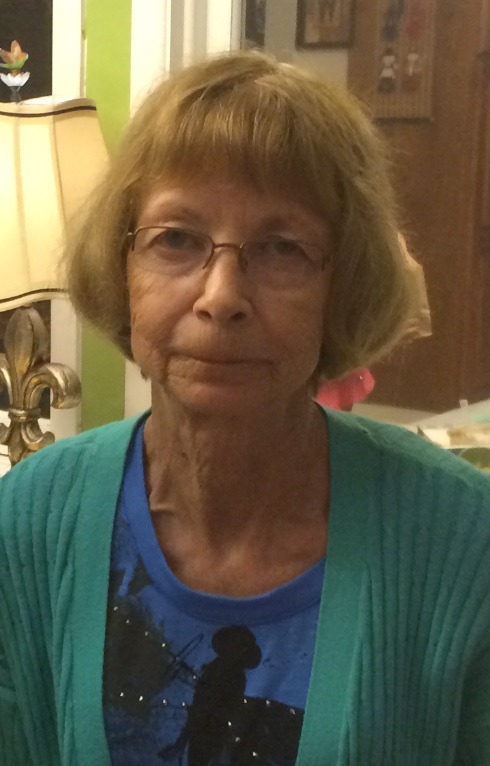 Marlene Kay Dahlum - Print this obit
Marlene Kay Dahlum, age 74, of Sioux Falls, SD, passed away Tuesday October 8, 2019.
She was born to parents John Walter Johnson and Edna Jergine (Carsrud) on September 24, 1945 in Brookings, SD. She received her education and graduated from Brookings High School. She worked and retired from 3M.
Survivors include her husband: Dennis O. Dahlum, of Sioux Falls, SD; and her three children, two sons: Jon (Alice) Nordbye of Brookings, SD and Allan Nordbye of Brookings, SD; daughter: Nicole Hagedorn of Sioux Falls, SD. She had 3 grandchildren: Shawn (Samantha) Nordbye, Brookings, Pazlie Hagedorn, Minnesota, Mazie Hagedorn, Sioux Falls; 2 great-grandchildren: Zachary and Victoria; one stepdaughter: Linda Dahlum of VA; two stepsons: Michael Dahlum and Dennis Jr. Dahlum both of VA. She is preceded in death by her parents.
Marlene enjoyed gardening, playing cards, reading, volunteering at The Banquet, collecting angel figurines and was grateful for spending time with family and friends. She really enjoyed her grandchildren.
She married Dennis O. Dahlum on May 28, 2004. They were married on the beach in Virginia Beach, VA. They enjoyed traveling around the country in their RV.
There will be no funeral or ceremonies at this time per Marlene's wishes.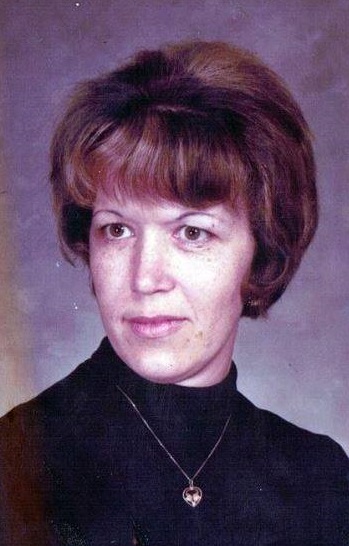 JoAnn Stirrat - Print this obit
JoAnn C. Stirrat, age 77, of Sioux Falls, SD, passed away on Wednesday, October 9, 2019 at the Good Samaritan Center in Sioux Falls, SD.
She is survived by her children: Denise Wagner, Desiree Stirrat, Deanna (Jon) Koopman, Dawn (Chris) Johnson and Michael (Jen) Stirrat; her sisters: Mary (Byron) Day, Darlene (Tim) Burris and Nell Martin; as well as numerous grandchildren and great-grandchildren.
JoAnn Christine Hall, daughter of J.W. and Annie (Putnam) Hall was born on June 27, 1942 in Forksville, MS as the oldest of 5 children. She was united in marriage with Ronald Stirrat on September 18, 1962 in Dallas, TX. They settled in Rapid City, SD and subsequently moved to Sioux Falls, SD where JoAnn resided until her death. Her greatest joy in life was to be a mother, not only to her children and grandchildren but also anyone that she believed needed to be loved and cared for. She always had an open door and all were welcome.
JoAnn was preceded in death by her husband of 54 years, Ronald, her parents, J.W. and Annie, as well as her sister Lee Austin and son-in-law, Joe Wagner.
A Memorial Service will be held on Monday, October 14, 2019 at 11 AM at Barnett-Lewis Funeral Home in Sioux Falls with burial to be held at a later date at the Black Hills National Cemetery in Sturgis, SD. Visitation will be from 5-8 PM on Sunday, October 13, 2019 at Barnett-Lewis Funeral Home.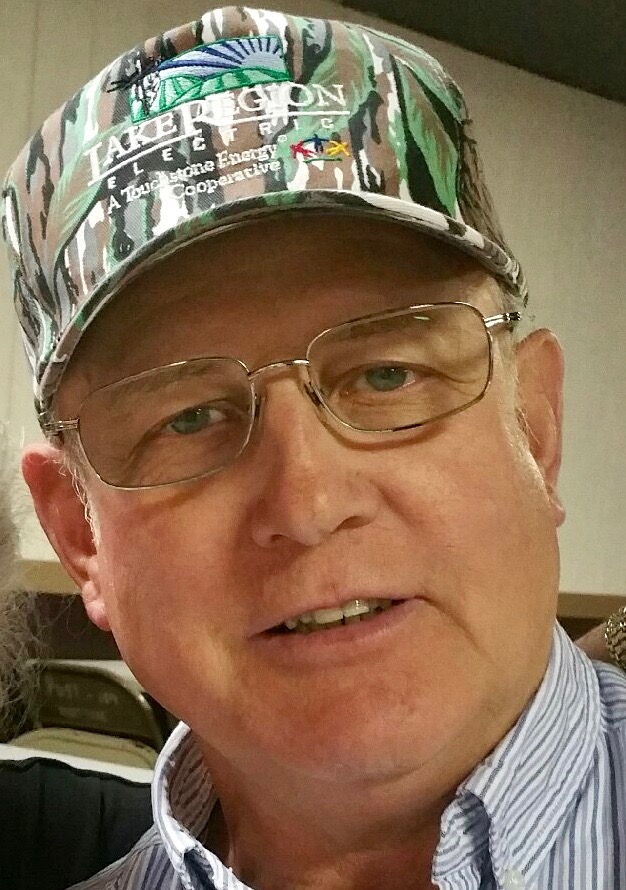 Mark John Kappenman - Print this obit
Mark Kappenman was born to Tony and Margaret Kappenman on December 1, 1953. He was called to God on September 27, 2019, surrounded by family, after spending six days in the Dougherty Hospice House in Sioux Falls, South Dakota.
Mark grew up on the family farm outside of Montrose, SD, and was an active member of St. Patrick's Catholic Church. He graduated from Montrose High School and was active in the sport of wrestling.
He left Montrose to begin his career as a welder and pipe fitter. He owned Kapp Construction, a welding company in Las Vegas, Nevada, where he erected tilt-up buildings. His last few work years involved pipe fitting in various construction companies throughout the country.
Grateful for having shared his life are his sisters and brothers: Renata Green-Vest (Ralph), Foley, AL, Pat Hoek (Marvin), Sioux Falls, SD, Jo Wiebersick, Las Vegas, NV, Peg Van Steenwyk (Jim), Sioux Falls, SD, Kevin Kappenman (Cheri), Sioux Falls, SD, Dan Kappenman (Anita), Montrose, SD, Betty Krull (Don), Sioux Falls, SD, and Cindy Cohen (Jeff), Boulder City, NV. He is also survived by 19 nieces and nephews, 27 great -nieces and nephews, 1 great-great niece, and 1 great-great nephew. He will also be missed by so many special friends in Montrose and Las Vegas, Nevada. Mark was preceded in death by his parents, Tony and Margaret Kappenman, and two brothers-in-law, David Green and Jerry Wiebersick.
Visitation with family present will be Friday, October 4, 6:00 PM at St. Patrick's Catholic Church in Montrose. Mass of Christian Burial will be Saturday, October 5, 10:30 AM at St. Patrick's Catholic Church in Montrose.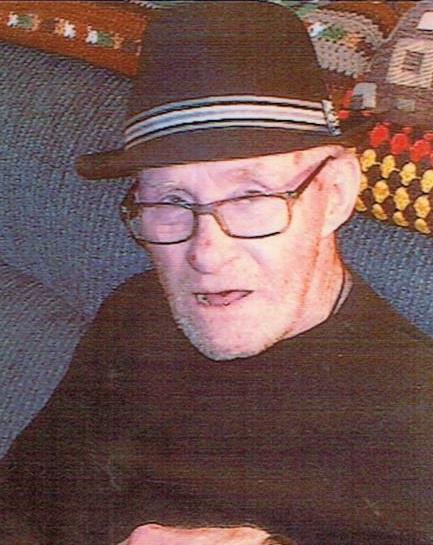 Ronald Jan Hart - Print this obit
Ronald Jan Hart, 77, of Sioux Falls, SD passed away on Monday, September 9, 2019 at Sanford Hospital. He was a quiet, kind, gentle, fun-loving, humorous man. He was an avid sports lover of golf, baseball and football.
He worked at JDS Industries for most of his life after his marriage to his wife. Left to cherish his memory are his wife, Cheryl; his four sons: Chris (Shavone) Hart, of Cambridge, MN, Kyle Hart, Cory Hart and Kelsey Hart, who all live in Sioux Falls. He was a grandfather to four grandchildren: Cody, Tyler, Krista and Lilly. He is survived by two sisters: Bonnie Gore of Cocoa Beach, FL and Sharon Whitham of Sioux Falls. He is also survived by one brother: Gale Hart of Sioux Falls. Ron was preceded in death by his parents, four sisters and two brothers.
Memorial Mass of Christian Burial will be Wednesday, September 18, 10:00 AM at the Cathedral of St. Joseph.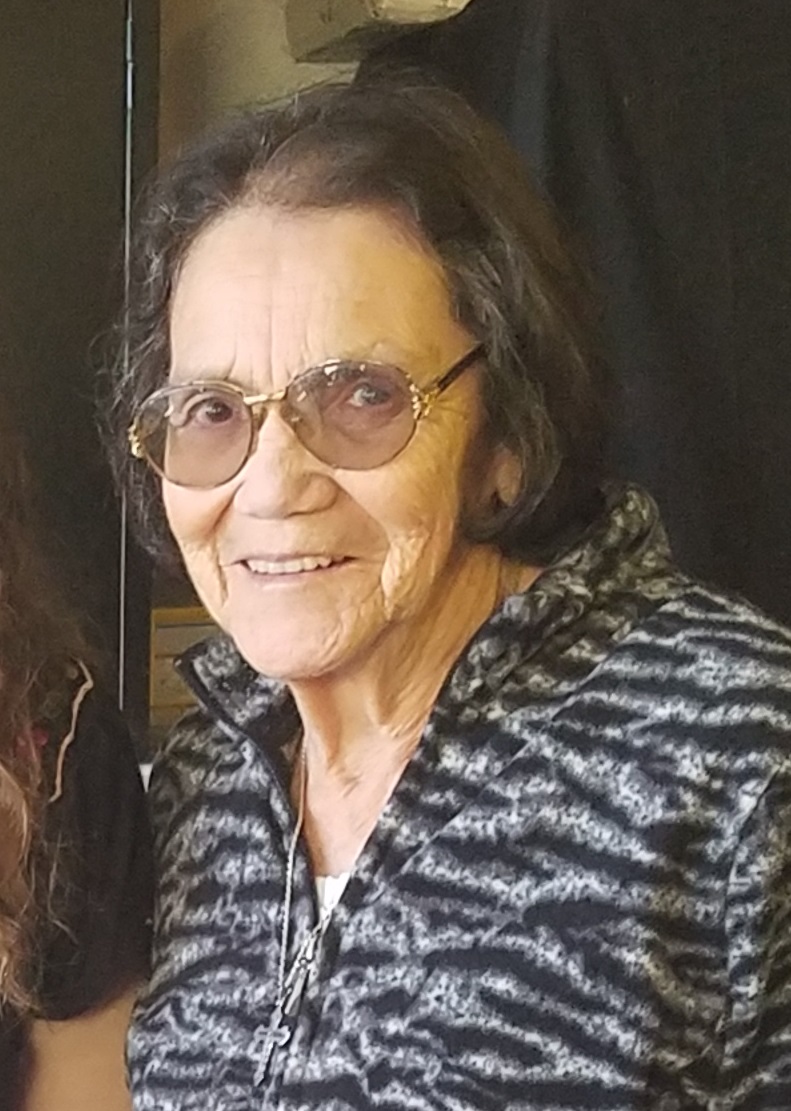 Beatrice "Bea" Ana Mascarenas - Print this obit
Beatrice "Bea" Ana Mascarenas, 78, passed away peacefully on September 7th. Bea was born on September 1, 1941 in Colorado to Roger and Julia Martinez. She was the 7thof 8 children.
On June 8, 1964, Bea married Roy Mascarenas. They lived in Colorado and later moved to Montana, where they raised their four children. There they created an extended family of friends and community.
Bea was an active member of the St. Williams Catholic Church, an avid bowler, and could regularly be seen in the stands at the Shelby Coyote games. She had a caring and understanding way about her that will be missed.
She is survived by her daughters: Michelle (Jesus) Villagomez, CA; and Monica Mascarenas, WA; grandchildren: Royana (Brad) Shields, SD; Rose Mascarenas, MT; Mystie (Nick) Gomez, WA; Alyssa and Diego Villagomez, CA; and great-grandchildren: Anthony, Camden, Donavon, Eamon, and Jae; her two sisters: Sister Guadalupe Martinez, KS; Flora (Sef) Martinez, CO. She is preceded in death by her husband, Roy; sons Mark and Michael; her parents; and siblings: Max, Adolf, Roger, Sally, and Martha.
Bea will be forever missed and always in our hearts. A small service will be held for Bea in Sioux Falls, SD as well as San Jose, CA. Please send any donations to the Alzheimer's Association in Bea Mascarenas' name.
Funeral Service will be Saturday September 14, 12:30 PM at Barnett-Lewis Funeral Home.