Click here to view Archived Services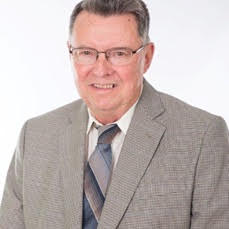 Robert "Bob" Benson - Print this obit
Robert H. "Bob" Benson, age 80, long-time resident of Sioux Falls, died Friday, May 22, at Ava's House in Sioux Falls. Bob was born June 2, 1939 in Peabody Hospital in Webster, S.D., the first child of Francis and Elmira (Baukol) Benson. He grew up in Sturgis, S.D., where his father served as band director at Sturgis High School. Bob was active in Boy Scouts, achieving the organization's highest honor of Eagle Scout. He was also active in band, choir, and debate. Bob was selected as a Boys State Delegate. In addition, he participated in sports. Bob graduated from Sturgis High School in 1957.
After briefly attending Augustana College in Sioux Falls, Bob transferred to Black Hills State Teachers' College, where he graduated with a B.A. in History. Following a brief stint as an instructor in a one room school in Wyoming, Bob accepted a position with the Denver Post in classified and display advertising sales. In 1966, Bob resumed his career in education by accepting a position in educational text book sales. During his career, Bob and his family lived in Marshall, MI., Edina, MN., Perry, IA., and Bozeman, MT. Bob was recognized by his employers for consistently attaining and exceeding company sales goals. Bob's company rewarded him for his achievements with all-expenses paid trips for Bob and his wife, Donna, to Hawaii, Mexico, and Puerto Rico.
Bob married the love of his life, Donna, in Sturgis in 1957. Most recently, Bob was employed by the Sioux Falls School District in special education as a job coach. He taught life skills to students with special needs. Bob said he considered working with disadvantaged youth the highlight of his career. Survivors include his wife: Donna (Kroger) Benson, Sioux Falls; a son: Tim, Sioux Falls; a brother: Paul (Pam) Benson, Irving, TX; and a sister: Mary (David) Severeid, Shelton, WA. Bob was preceded in death by his parents: Francis and Elmira; and a son: Scott.
No services have been scheduled. A celebration of life gathering will take place, at Oslo Cemetery, near Trent, S.D. at a later date.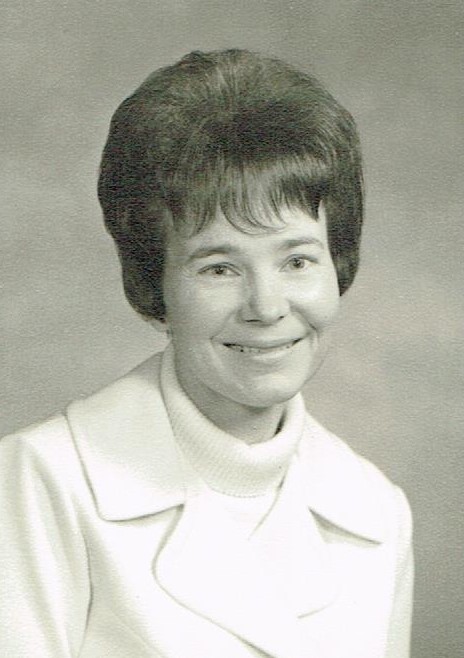 Joan Mary Lorang - Print this obit
Joan Mary Lorang, 86, passed away peacefully at the Good Samaritan Village on Thursday, May 21, 2020.
Joan was born April 10, 1934 to George and Evelyn (Finnegan) Strauch in Dent, MN. She grew up on the family farm and was the second oldest of 13 children. She finished high school locally, and earned a B.S. Degree in Education from Iowa Wesleyan College.
Joan was blessed in marriage to Mathias (Matt) Lorang on September 12, 1956 at the Sacred Heart church in Dent, MN. They moved frequently due to her husbands construction career, but still managed to bear and raise five children. Joan started her teaching career in Mount Pleasant, IA. The family finally settled in Sioux Falls, SD in 1975 when Matt started building the Empire Mall as Superintendent of Construction for General Growth Development Company.
Upon her arrival in Sioux Falls, Joan was hired by Cathedral Junior High School to teach Science. Teaching was a passion for her, and she made a positive and lasting impact on hundreds of students over the years. She finished her teaching career at O'Gorman Junior High School.
Joan was preceded in death by her parents, husband, and siblings: Jerry, Jim, and Pat. Grateful for having shared her life are her children: Timothy, Ft Harrison, MT, Damien, Sioux Falls, SD, Maureen, Centerville, SD, Kevin, Lakeville, MN, and Luke, Sioux Falls, SD. Grandma Joan also dearly loved her grandchildren: Jason, Morgan, Benjamin, Matt, Shelby, Solomon, Tasha, David, Amber and Kenny.
In lieu of flowers, please consider donations to the Cathedral of St. Joseph in Sioux Falls.
Visitation will be Tuesday, May 26 from 5:00 PM - 8:00 PM at Barnett-Lewis Funeral Home and will be live-streamed at barnett-lewis.com. Mass of Christian Burial will be Wednesday, May 27, 10:30 AM at St. Michael Parish. St. Michael Church kindly requests that masks are worn and social distancing is practiced.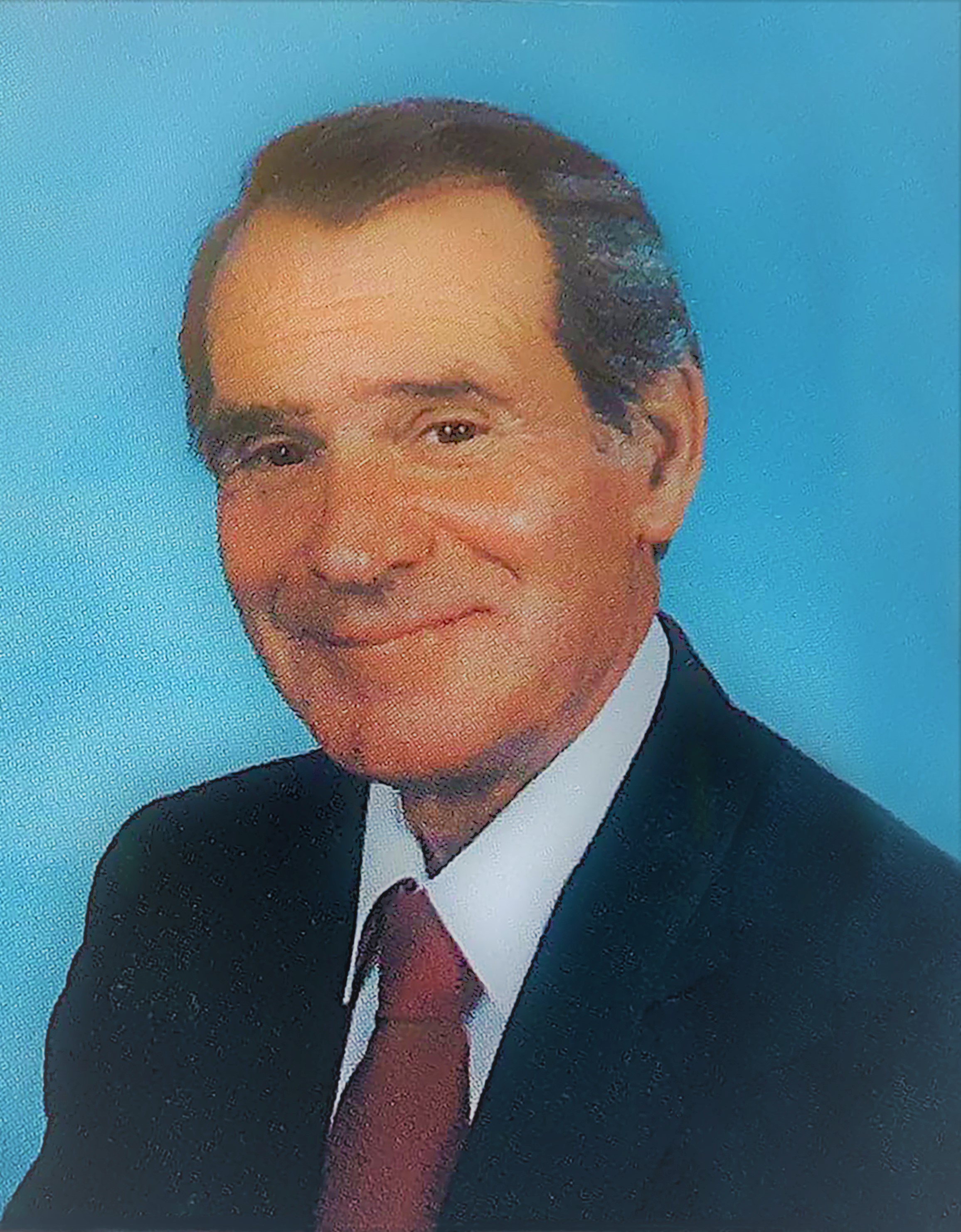 Gerald "Jack" Shafer - Print this obit
Gerald "Jack" Shafer, (aka Jerry, Chub), 85, passed away peacefully after a long illness at the Dougherty Hospice House on Sunday, May 10th. He was born on December 3, 1934 to Harold and Laura (Sunderman) Shafer in Sioux Falls. He grew up on the east side of Sioux Falls and attended Sunday school at his childhood church. At 21, he converted to Catholicism and was a decades-long member of Christ the King parish. 
Jack was blessed in marriage to Rose Mary Holmes in 1963 and they had three children. He attended Augustana College in Sioux Falls and Brown Institute of Broadcasting and Electronics in Minneapolis, MN. His passion for British literature and world history never waned and he continued to study both throughout his life.
KIHO Radio is where he began his career as a rock and roll disc jockey in the 1950s and was known as Smilin' Jack. Later, he spent 30 years at the Shopping News as a media salesman. His work there brought him cherished friendships, especially those from the Hy-Vee team. 
Honors include the SD Advertising Federation Silver Medal Award, induction into the SD Rock and Roll Hall of Fame and Sertoman of the Year. 
His memberships include the Sioux Falls Noon Sertoma Club, OLLI, the South Dakota Advertising Federation and the Galesburg neighborhood gang. He enjoyed golf and hunting but claimed not to be very good at either.
Jack is survived by wife: Rose Mary; daughter: Laura; twins: Dan (Vicki) and Kathleen (Steve Hong); and grandchildren: Michael and Emily. He was preceded in death by his parents; brothers: Ed, Ken and Harold (Alf); and parents-in-law: Dan and Rose Holmes.
A private family ceremony was held because of COVID-19 and was followed by burial at St. Michael Cemetery in Sioux Falls. barnett-lewis.com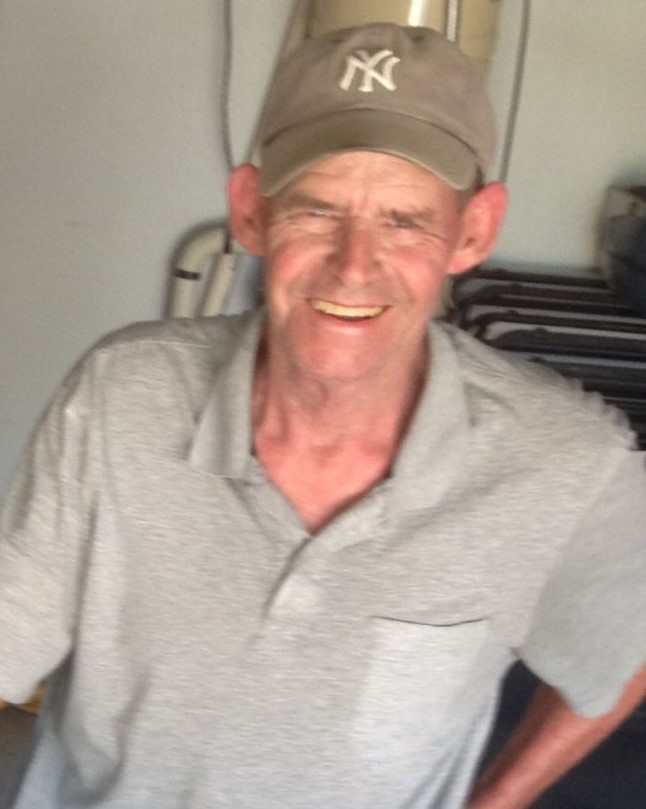 Daniel Jacob Gaspar - Print this obit
Daniel Jacob Gaspar, 66, of Sioux Falls, SD, passed away at his home on Sunday, May 3.
Dan, son of Harold (Jake) and Carmel Gaspar, was born November 29, 1953, in Sioux Falls, SD. He attended Catholic schools in Sioux Falls. He was employed by Carlson Distributing and Metz Baking over the years. His favorite pastimes were hunting, fishing and taking drives in the country. He was always on the lookout for wild asparagus patches in the spring. In his younger years, friends would have known him by the nickname "Smiles".
He is survived by his sons: Joshua (Desi) Gaspar and Aaron (DeLon) Gaspar; six grandchildren: Preslie, Barrett, Evelyn, Catherine, Lincoln and Sutton; siblings left to mourn his passing include brothers: David (Judy), Jim (Kathi), John (Anita) and Micha; sisters: Patty (Rick) Schlimgen, Joanie (Ward) Taylor, Loretta McCoy (Tom Breen); brother-in-law: Mike Winklepleck; and numerous nieces and nephews. He was preceded in death by his parents, brothers Don and Paul, sister Mary Winklepleck, and sister-in-law Donna Gaspar.
A special thank you is extended to Jan and Megan with the Department of Social Services for their assistance and care of Dan in the last year of his life.
Mass of Christian Burial will be held at Holy Spirit Catholic Church on Tuesday, May 19, 2:00 pm, with inurnment at St. Michael Cemetery immediately following the service.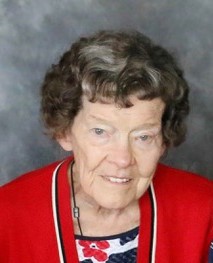 Adeline Doris McIlvenna - Print this obit
Adeline McIlvenna, 91 of Sioux Falls, SD, died Monday, April 27, 2020 at Good Samaritan Village.  
Adeline was born July 17, 1928 to John and Elvira Bickett in Beresford, SD. She grew up on the family farm and attended the country grade school located on the Bickett farm. She attended high school at Mt. Marty in Yankton, SD. She married Patrick McIlvenna September 15, 1951 at Coronado Naval Base in Coronado, California. They returned to Sioux Falls in 1961 where they raised their seven children and became active and faithful members of St. Joseph Cathedral.
Adeline was a loving mother, grandmother and friend to many, she welcomed all into her home. Family was so important to her. She especially enjoyed her time with her grandchildren and great- grandchildren, who discovered she was hard to beat at Kings Corner and other card games. She was also a loved daycare provider for many other children. Adeline had a great sense of humor; she and Pat made a great team. He was the practical joker and storyteller. Adeline, with a twinkle in her eye, was the one who made you believe.  
During the last days of her life, when COVID19 prevented family from being near, she was surrounded by her Good Samaritan family of friends and caretakers which also included her daughter Mary and granddaughter, Abi. They enjoyed her quick wit and the way she could brighten your day. The family will be eternally grateful for the care and love they gave her, in the last several years but especially in the last moments of her life.
She was preceded in death by her parents, husband, Patrick (married over 50 years), four brothers, Milford, Ray, John and Bernard, and 3 sisters, Bernice, Marie and Dorothy and honorary "adopted" son, Dan Garner.  
Grateful for having shared her life are her children: Sherri Zuelke, Las Vegas, NV, Dan, Spring, TX, Mary (Steve) Blau, Sioux Falls, SD, Kelly, Harrisburg, SD, Teresa (Rory) McKenney, Larchwood, IA, Mike (Lisa), Viborg, SD and Jerry(Joan), Sioux Falls, SD; 14 grandchildren: Heather, Kyle, Dustin, Matt, Pat, Rebecca, Kara, Michelle, Jenny, Brianna, Ike, Megan, Teddy and Abigayl;  and 32 great-grandchildren; sisters: Lillian Biehl and Irene Latendresse; and brothers: Robert and Jerry; and many nieces and nephews.
Visitation will be live streamed at barnett-lewis.com Friday May 1 from 5:00 - 8:00 PM. Private Mass of Christian Burial will be held at the Cathedral of St. Joseph.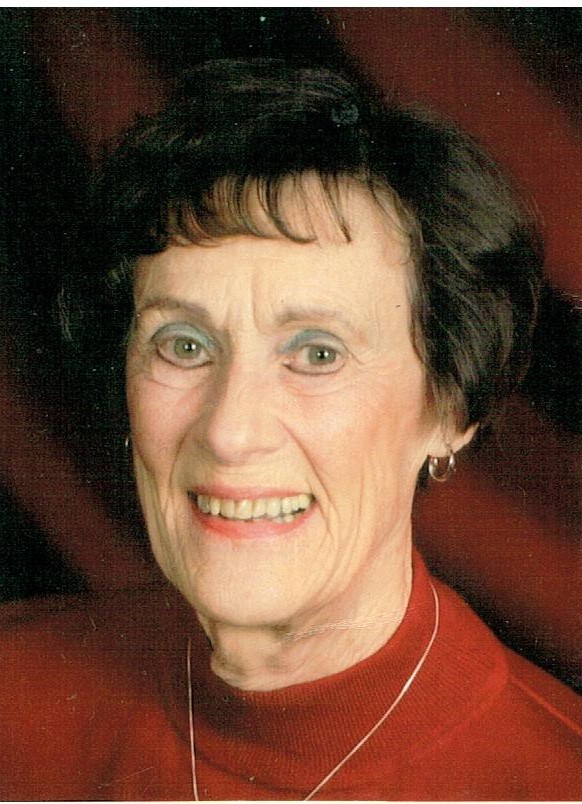 Rose Mary McGuire - Print this obit
Rose Mary (Lanham) McGuire, 85, passed away April 20 at Touchmark All Saints in Sioux Falls. She was born October 5, 1934 to Eugene and Emma (Staebell) Lanham.
Rose was born in 1934 and lived on a farm with her twin sister, Rita, and 3 other siblings. Rose preferred to follow her dad around outside rather than learn to cook and took care of the farm when her parents left town to visit family out of state. She and Rita would herd cattle in a Model A, and talked everyday for 76 years until Rita passed.
Rose worked as a telephone operator after high school, and when her children left the nest she learned the difference between college and professional sports while working at Scheel's. Rose and her husband, Jerry, were ballroom dancers. They moved as one while dancing the waltz, the polka, and the two step. Rose eventually became a Dancing Diva where approximately 10 women in their 60's and 70's performed at nursing homes, birthday parties, and even the South Dakota state fair. The Dancing Diva's were featured on South Dakota Public Broadcasting Service, and for the first time, PBS voicemails were full from questions, and praise for the Diva's.
Rose's greatest pleasure was taking care of her five children. She made each one of them feel as if they were the infamous favorite child. She took time to play board games, make cookies, sew costumes, and read to them before bed. She was truly a wonderful mother and beautiful soul who touched countless lives. Her laughter, her kindness and her love will be dearly missed, but we rejoice that her suffering has ended and she has joined God in heaven.  
Rose was preceded in death by her husband: Gerald McGuire; her brother: Art (Delores) Lanham; her sister: Betty (Jim) Dunn; and her beloved twin: Rita (Leo) Hubert. She is survived by her brother: Gerald (Delores) Lanham; and her children: Greg (Mary) McGuire, (Sioux Falls), JoAnn (Tom) Lynde, (Harrisburg), Mike (Theresa) McGuire (Pleasant Hill, IA), Jill (Jeff) Wellman, (Isanti, MN), and Jan (Erin) McGuire, (Council Bluffs, IA). Rose had ten grandchildren and six great-grandchildren.
A private family service will take place at Barnett-Lewis Funeral Home.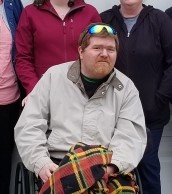 Carl John Zimmer - Print this obit
Carl John Zimmer, 44, passed away at his home in Garretson of natural causes. He was born on September 19, 1975 to Gene and Lois (O'Brien) Zimmer in Sioux Falls.
A public Memorial Service will be held at a later date and will be announced.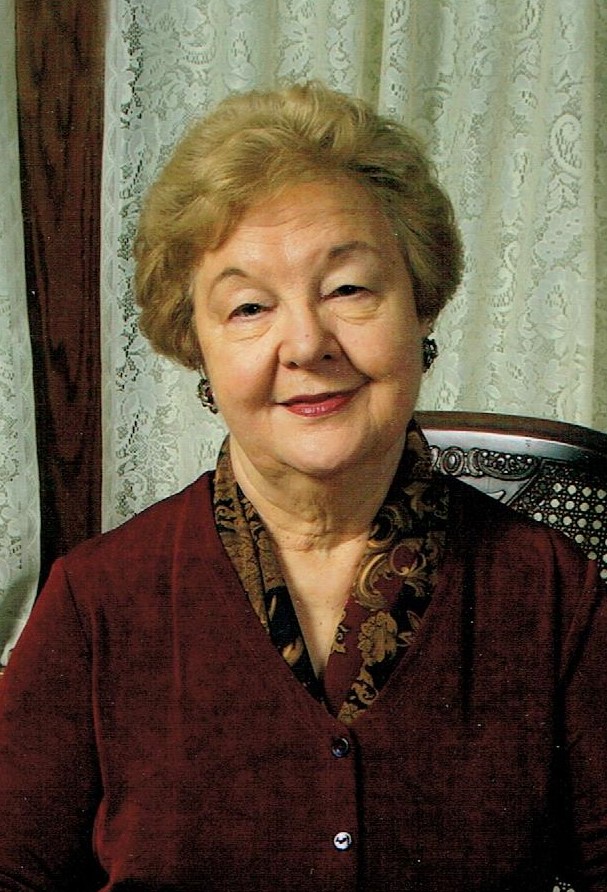 Marcella Effertz - Print this obit
Marcella (Kolbach) Effertz was born on March 4, 1931 as the youngest of six on the family farm in Miner County, South Dakota. Her parents, George and Florence (Finley) Kolbach, welcomed family members who had suffered the loss of a parent during the Great Depression so Marcella was raised with many cousins whom she regarded as siblings. Marcella moved to Sioux Falls in 1949 and considered that her home for her lifetime.  
On her first day of work in the city, she walked two miles to attend Mass at St. Joseph Cathedral. She valued her Catholic Faith and was a member of the Cathedral from that day on. She married Harlan Effertz at the Cathedral in 1952. In her Final Rest, she holds the silver Rosary that he gave her on their wedding day. Her prayers have carried her through many tough days. She always said that Harlan was her "other self" and they worked together on many compassionate causes until his death in 1981. They embraced the example she had been raised with and provided a home for many nieces, nephews, and friends - whether for a simple basketball tournament overnight or weeks and months to pursue schooling or when they just needed a place to call home for awhile. She was always happy to share her smile and advice. 
The greatest pride and joy of her life was her family. She and Harlan welcomed three children; Lynn, Pamela, and Scott. She loved her children and their children and their children! She could always be found at their activities and special events. She was involved in anything and everything that would help them to grow and help others. She served as an officer for the parent association, taught Religious Education for many years, and chaired multiple fundraisers. As a Girl Scout leader, she was so proud when her group of thirty-six Cadettes lowered the flag at Mount Rushmore during the troop's week-long trip to the Black Hills. In 1971, her family was chosen to represent South Dakota as the All-American Family and Marcella was Mrs. South Dakota. Her wholehearted support continued with her grandchildren and their events and she was even awarded the O'Gorman High School Drama Supporter of the Year award for her longtime support of Fine Arts.  
Marcella was grounded in her strong Catholic faith and lived to know, serve, and love God and help those around her to do the same. She lived in the "shadow of the spires" in the Cathedral neighborhood for much of her time in Sioux Falls.  She belonged to the Cathedral Club and was an officer. She was always happy to attend daily Mass and felt privileged to be a Lector and Eucharistic Minister. After more than 50 years as a Cathedral parishioner, Marcella used her innovative and community-driven spirit to coordinate a group of fellow Cathedral enthusiasts to compile Faith, Hope & Hilarity…A Book of Revelations; Stories of Life in the Shadow of the Spires, a collection of memories and delightful stories. Through this effort, thousands of dollars were donated to the renovation of the Cathedral. 
In her retirement years, she became Regent for Catholic Daughters and enjoyed leading the group that she had been a faithful member of for over 50 years.  She was delighted to organize trips for them to explore Catholic sites within a bus ride from Sioux Falls and facilitated the charitable works of this energetic sisterhood. She was so humbled to receive their Mother of the Year and Adela Pribyl Service award.
Her compassion and love for others guided her in many ways. With her love of children, she strongly desired to find a way to help all women have a safe, healthy pregnancy. With her husband's help, she traveled the state of South Dakota to establish Birthright pregnancy help centers. She served as Director and on the Birthright Board for many years and helped numerous families. She brought her passion and experience to the Catholic Diocese of Sioux Falls after the death of her husband. She began work for Bishop Paul Dudley as the Respect Life Director and was a Catholic lobbyist for many years. She had an instinctive manner to see the good in people and to guide them to use their talents to the best outcome. She was able to oversee legislation to assist parochial schools, help the marginalized, and defend Life at all stages. She served on the Ethics Committee at Avera McKennan and the Board of Directors for Catholic Family Services. 
She worked with many civic groups, such as, the Women's Federation, Sioux Falls Chamber of Commerce, Center for Active Generations, Avera McKennan Auxiliary and had been nominated for a Jefferson Award.  She was also an avid volunteer at St. Vincent de Paul until the day of the accident that began a series of health problems…a final note to a lifetime of selfless service.
Marcella loved life and lived it to the fullest. She will be greatly missed by many. She leaves a hole in our lives that had once been filled by her warm smile, sense of humor, and energetic soul.  As her granddaughter said, "It takes someone of unique energy to live as long as she did and still leave us feeling that she died young."
Sharing in her joy at her long-awaited reunion with her husband, Harlan, are those who continue the Journey and carry on her legacy - her children, grandchildren, and great-grandchildren: Lynn (Jim) Josten; William (Kay) Abigail and Eliana; Brian (Beth) Benjamin, Brieanna, Brycen; Anne Josten.  Pamela (Joe) Lux; Ann (Ryan) Lux-Goebel, Jack Lux. Scott (Angela) Effertz; Lauren, Lindsay, and Lilly Effertz.She is also survived by her sister, Marjorie Flynn, and sister-in-law, Marilyn Kolbach Garl, and many nieces and nephews, great-nieces and nephews, and dear friends. In addition to her husband, Marcella was preceded in death by her parents, four siblings and their spouses, a niece and nephew. 
  Marcella's family wishes to thank you for your support and caring at this difficult time. We appreciate everyone who remembered her in their kindness and prayers. It is unthinkable that we cannot gather to share our memories together at this time, however, we hope to have a wonderful celebration of Marcella when we can be together again. 
If you have memories you would like to share, we would love to see them. Please send them to the barnett-lewis.com condolence button on their website.In lieu of flowers, donations for the family of Marce may be directed to Barnett-Lewis Funeral Home for an organization to be determined.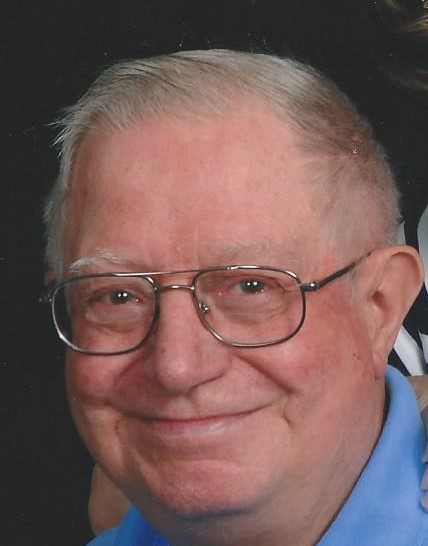 Robert "Bob" Denny - Print this obit
Robert E. Denny, Sr. was born on July 7, 1936, and married Jane Kishlock on March 7, 1957. He is survived by two children: Bob and Mike. Bob is married to Aurora and lives in San Diego; Mike is married to Lisa and they live in Eden Prairie, MN; five grandchildren: Kristi, Josh, Dennis, Deidre, and Andrew; and are blessed with seven great-grandchildren: Garrison, Lola, Merric, Ayden, Mason, Jett, and Ariya. Bob is preceded in death by his parents; and granddaughter: Kristi.
In Webster's, or now Wikipedia, if there was a picture of a father, it would include Robert Denny Sr. He lived his life dedicated to his family, his church, and his volunteer activities. After he retired at the age of 52 from Northwestern Bell, he spent countless hours donating resources to O'Gorman High School. He researched back to Day 1 of the school's every sport and every stat, research done before the Internet existed, reading through hundreds of newspapers. He also gave of his time helping the football team with the game clock, the same for the boys and girls basketball teams. He was an integral part of the Telephone Pioneers, a volunteer organization dedicated to helping people. His greatest memory was being a part of the Olympic Torch run. He gave much of his time to St. Michael Catholic Church, counting collections and volunteering.
What really has inspired us, and we are sure has inspired many, many people, is the love our dad had for our mom. Over the past several years, until he found just the right care facility for mom, he was her at-home provider, sacrificing of himself. His love and dedication keeps us going when times are difficult.
We remember all the times playing in the yard, he taught us to play football, baseball and basketball. We remember the driveway games of hoop. He was an excellent ping-pong player and after several years of trying to beat him, the first was so special because he never let us win, we had to earn everything and that made us better people. Our mom was much the same, teaching us how to succeed in life, teaching us cooking, laundry, and self-care skills. Our dad taught to hunt and fish.  Every November 11th was a holiday and we always used the day to hunt pheasants; it was also our mothers birthday and he found a way to celebrate her day.
They both sacrificed to send us to the best schools, to give what they could. We may not have said thank you often enough, but only hope our children have the same thoughts about us as we have for our father, Robert Denny Sr.
In lieu of flowers, donations may be directed to the American Heart Association or the Alzheimer's Association.
 
A private family committal service will take place at St. Michael Cemetery.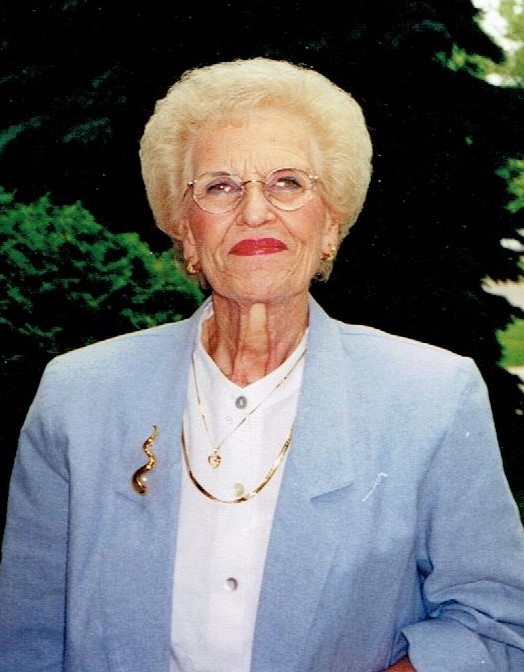 Connie Louise Wheeler - Print this obit
Connie Wheeler went to be with her savior on April 8, 2020. Connie was born August 6th 1932 in Sioux Falls, SD. She was the youngest of seven born to Gilbert and Mary (Mae) Sommers.
Connie graduated from Cathedral High School in 1950 and graduated in 1953 from Presentation College in Aberdeen with her RN Degree. Connie worked for McKennan Hospital, Doctors Quinn and Brzica and did private duty for a number of years. She was better known as an Industrial Nurse at John Morrells where she worked for 30 years retiring in 1997. She should have written a book about her time there. To this day when ever people meet her children and find out who their mother was, a story about nurse Connie always follows. After a short time she went to work for Interim in Sioux Falls and continued to make many new friends.
Connie married James F. Wheeler on June 17, 1954. They had two daughters and one son: Jean (Gary) Stokke of Sioux Falls, Teri (Quentin) Everson of Sioux Falls, and Stephen (Tammy) Wheeler of Mitchell, SD. She is survived by her children; two grandsons: Matthew (Sarah) Stokke of Sioux Falls, Sean Stokke and fiancé: Mallory Fraizer of Sioux Falls; two step-grandchildren: Melissa (David) Jones of Sioux Falls and Erik Everson of Charlotte, NC. She was blessed with four great-grandchildren and five step great grandchildren, Jadelyn, Derek, Zachary and Wyatt Stokke, Jackson and Carson Jones of Sioux Falls, and Hadley, Mia and Lena Everson of Charlotte N.C. She is also survived by numerous nieces and nephews.
Connie was a loving and fun mother to her children, grandchildren and great- grandchildren. She was fortunate that at the age of 80 she was able to enjoy two weeks in Ireland with her children. They traveled all over southern Ireland, ate, drank and laughed. Connie was all Irish all year long and enjoyed her trip immensely before dementia started to take its toll. One thing that was consistent where ever Connie was is her smile and love of people. She will be missed by all her family and friends. 
She spent 2 years in assisted living at Dow Rummell, we can't say enough good things about her time there and the outstanding staff. When she needed nursing home care the correct answer was Luther Manor. Mom was so welcomed and cared for by everyone there. They, along with Avera Hospice, were with her every step of the way on her final journey and for that the family is eternally grateful. She was truly with people that loved and cared for her. Thank you all!  
Connie was preceded in death by her siblings: Lorena (Link) Corcoran, Maurice (Megs)Sommers, Mary Olson ,Robert (Irene) Sommers, Richard (Viola) Sommers and Joan Kaiser; her parents Gilbert and Mae Sommers and many cousins and close childhood friends.
In lieu of flowers please consider donations to the Cathedral of St. Joseph. A private family service will take place at Barnett-Lewis Funeral Home. A celebration of life will be held at a later date and will be announced.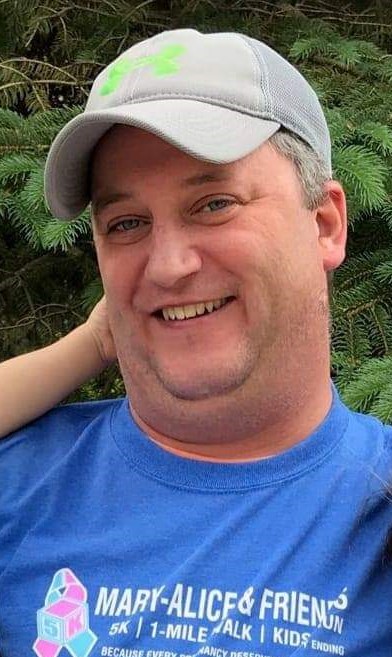 Aaron Joseph Diedrich - Print this obit
Aaron Joseph Diedrich, 44, passed away unexpectedly April 3, 2020 in Sioux Falls, SD of natural causes.
Aaron was born August 11, 1975 in Pierre, SD. He graduated from Midland High School and went on to further his education at Southwest State University in Marshall, MN.
After college, Aaron applied his work ethic and dedication to customers at numerous local companies including Schwan's in Marshall, MN, Smurfit Stone Container in Fargo, ND, Adams Thermal Systems in Canton, SD, and most recently Republic National Distributing in Sioux Falls, SD.  
Aaron loved rummage sales, antique and thrift shops, online poker, and collecting Peanuts memorabilia. He was an avid reader and enjoyed piecing together puzzles. Aaron also liked tinkering and working on larger projects including a 1954 Ford truck that his dad Richard had given to him. Above all, Aaron loved his nephews and nieces. He took pride in searching for gifts that were specific to each child's personality and could not wait to hear their stories about how those gifts were used. Their activities were important to him. Aaron took pride in attending their football games, soccer games, baseball games, track meets, state championships, plays, dance recitals, birthday parties, and more. He travelled many miles to North Dakota and Minnesota for these events. These included some memorable road trips with his family.
Aaron was a kind soul with a giving heart and was involved in various community activities. His favorite was the Mary-Alice and Friends 5K in Moorhead, MN for stillbirth research. He participated in every aspect of the event, and it was one of his favorites throughout the year.  
Aaron was preceded in death by his grandparents: Marvin and Mary Solberg, Walter and Cleova Diedrich; uncles: Tom Diedrich and Ronnie Diedrich; aunt: Donna Diedrich; and nieces: Mary-Alice and Amelia Pratt.  
Aaron is survived by his parents: Richard and Patti Diedrich; older brother: Thad (Georgianne Wornson) Diedrich; sisters: Tandy Pratt and Kimberly (Greg Renfrow) Diedrich; nephews: Adam Diedrich, Benjamin Pratt, and Gregory Renfrow Jr.; and nieces: Jocelyn Diedrich and Courtney Pratt. Aaron is also survived by special friends: Darla and Brad Blegen; along with numerous other friends and acquaintances that he interacted with every day.    
A private family prayer service was held at Barnett-Lewis Funeral Home on April 6, 2020 officiated by Father Charles Cimpl. Memorial and burial services at Solberg Cemetery in Wessington Springs, SD are pending and dates will be announced.